Typically, I like to share books that are new to the scene, but, in case you have never read the oh-so-scrumpious Carnivores, written by Aaron Reynolds and illustrated by Dan Santat, I decided to do a short and sweet post about it.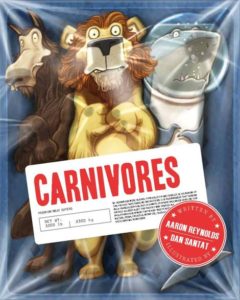 Description from the publisher, Chronicle Books:
The lion is king of the jungle!
The great white shark is sovereign of the seas!
The timber wolf is emperor of the forests!
But . . . it's lonely at the top of the food chain. It's difficult to fit in when plant eaters can be so cruel—just because you ate a relative of theirs that one time! What's a carnivore to do?
This is what Kirkus had to say:
"Will young readers swallow such a tongue-in-cheek take on the importance of self-acceptance? With relish."
This is what School Library Journal had to say:
"Will be a favorite for rowdy read-alouds. Chuckle-inducing from cover to cover."
This is what Publishers Weekly had to say in a starred review:
"Spoofing everything from foodie trends to self-actualization."
Nice, huh?
Even though I am big on fruit and veggies (and, um, M&M cookies), I am a huge fan of Carnivores.
Why? Let me give you just three of the reasons:
1. The unreliable narrator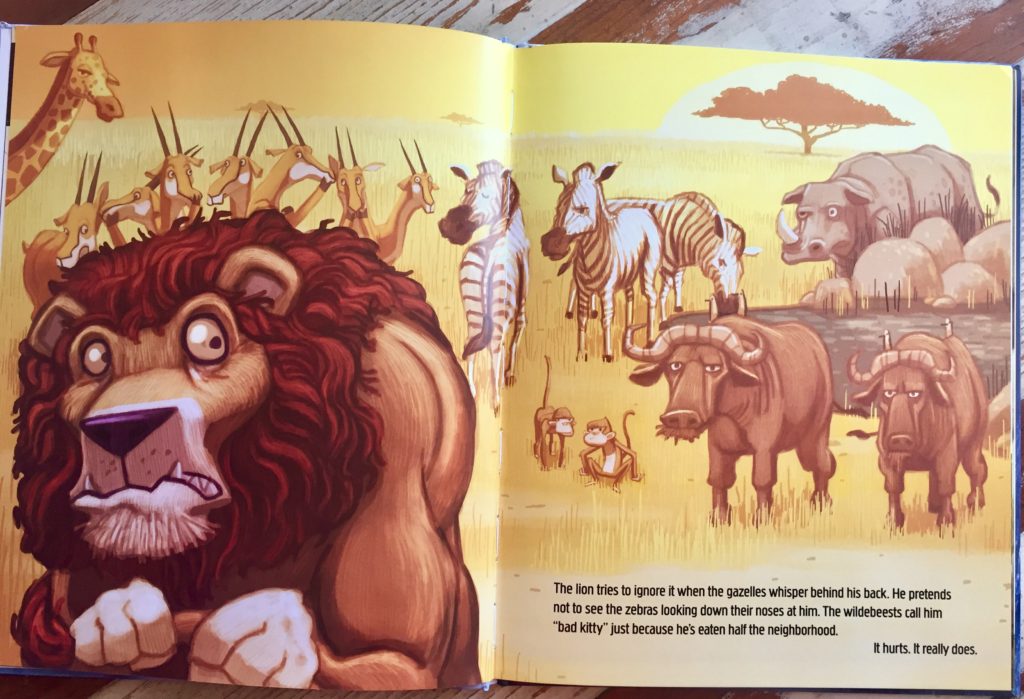 Can we trust this narrator? I think not. 🙂
2. The humor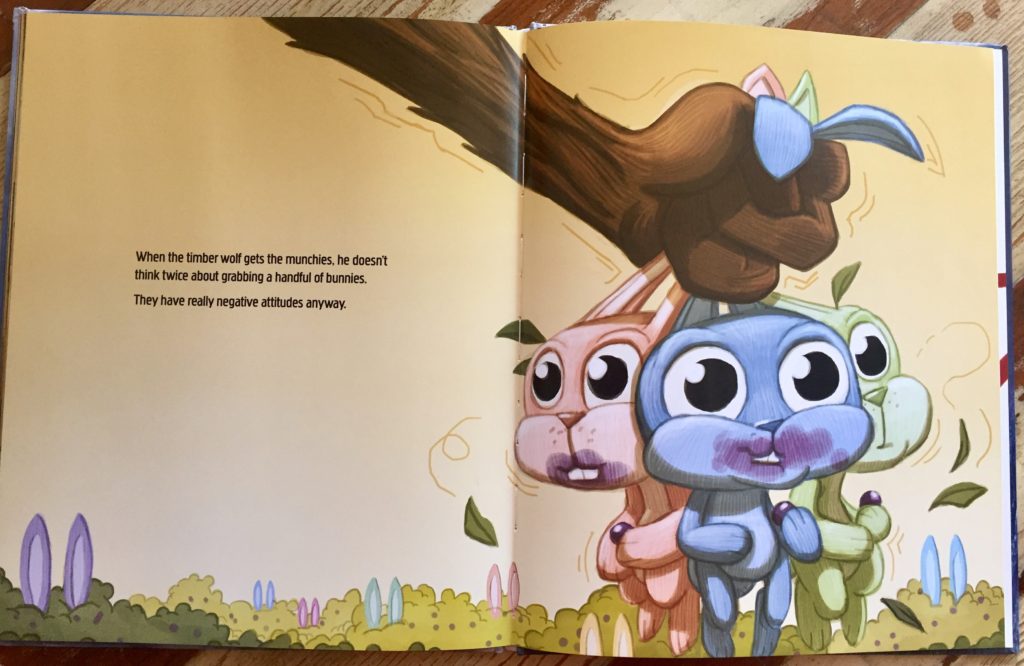 It's deliciously irreverent. In addition, the humor can be found in the art (check out those berry-stained bunny faces) and the word choices (how great it is that a fierce timber wolf gets the munchies?).
3. The Very Unexpected surprise ending
Sorry. Can't reveal that spread!
Soooo…is your mouth watering yet???
Good! Now go find this book.
[Disclaimer:  Tammi Sauer is not responsible for what happens if this book is read in the company of wolves, sharks, and lions. You've been warned.]