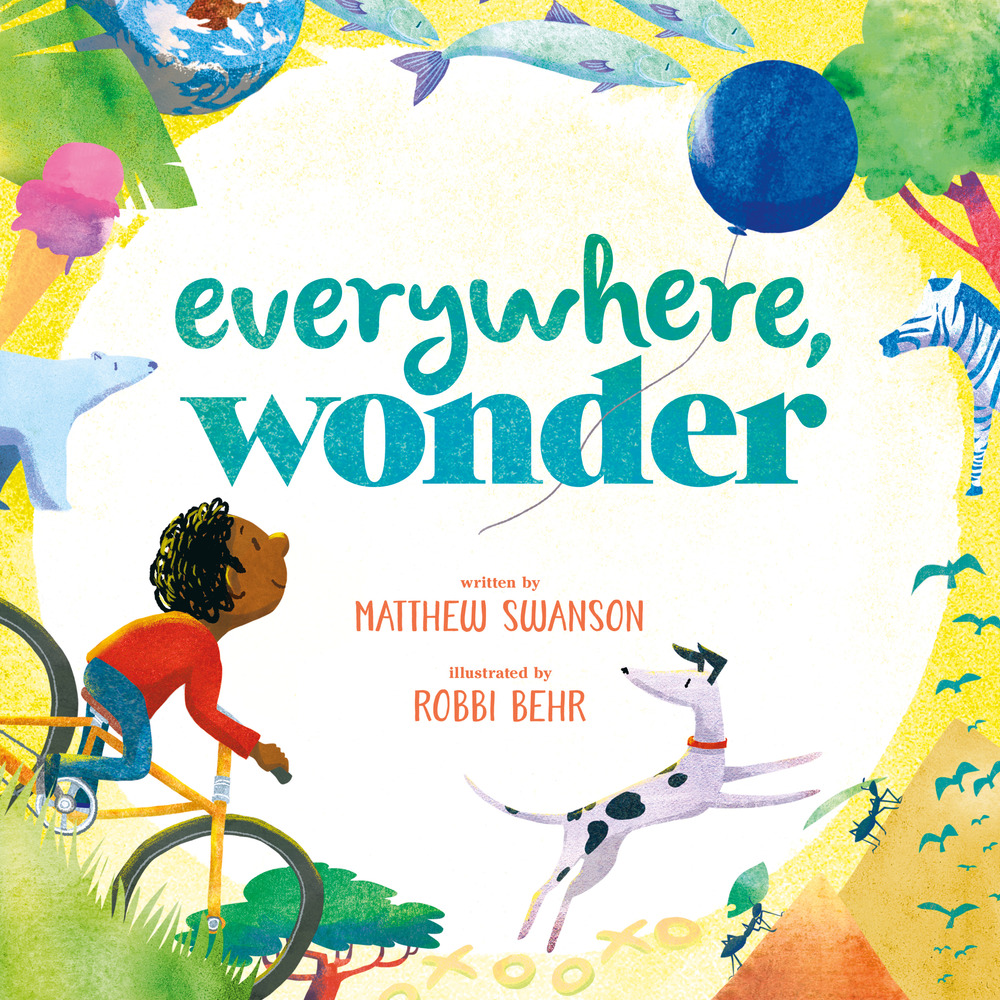 Everywhere, Wonder written by Matthew Swanson and illustrated by Robbi Behr surprised me in a wonderful way.
The story begins by addressing the reader,
"I have a story to share. It is a little gift from me to you."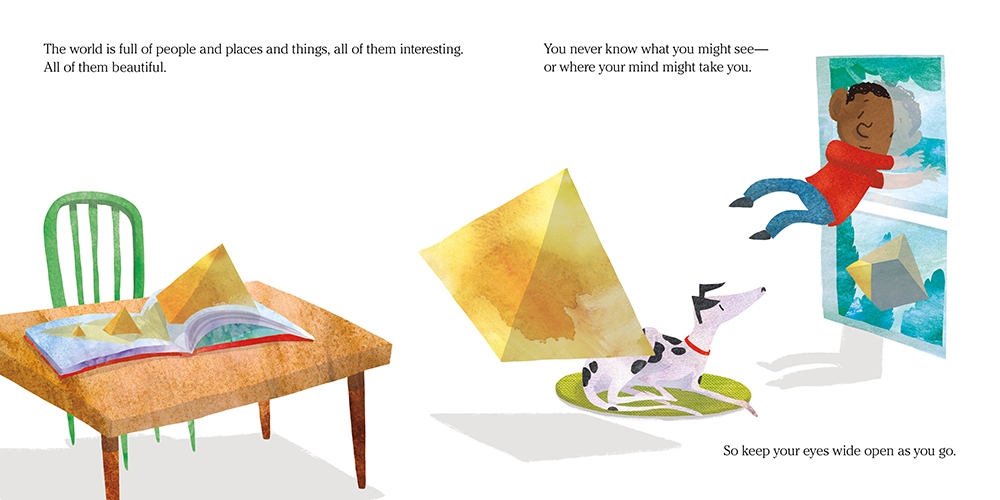 We set off on our imaginative journey. At first we are taken to big, huge, vast places.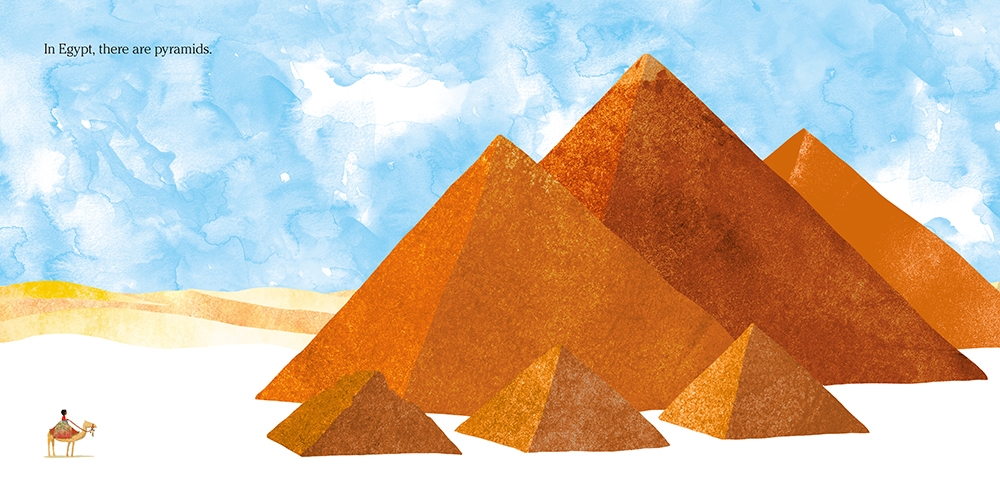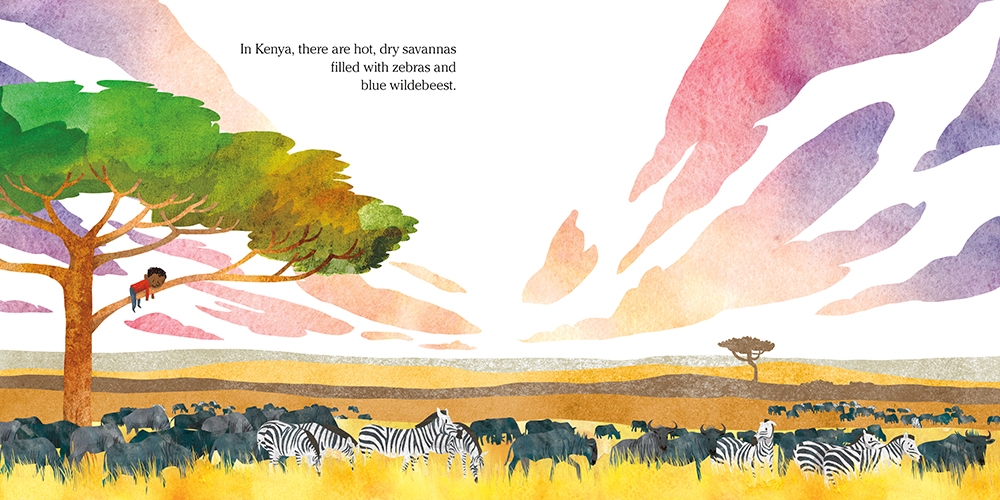 The pyramids, the Grand Canyon, etc. bigger and bigger until suddenly,
"In Sheboygan, there is a tractor mechanic named Shirley who has thirty-seven friends."
This hits the reader as obviously out of context and is entirely unexpected. The author and illustrator are very clearly making the point that wonder is not just huge. It's not always a vast landscape, but it can be small, and is all around us. And so the book continues to juxtapose big concepts,
"In the middle of the Coral Sea, there is a roaring storm that no one will ever hear."
Against simple and relatable ones that a child can easily visualize,
"On the playground is a sturdy line of bright black ants, carrying their supper home."
The artwork beautifully mirrors the author's pattern, contrasting colorful, full bleed spreads, with ones of graphic white space. Sending us far, and then reigning us in. The little boy in the story has let his mind take him on these overwhelming adventures, only to end up back where he began, in his room, but with creative and imaginative stories bursting off his pages.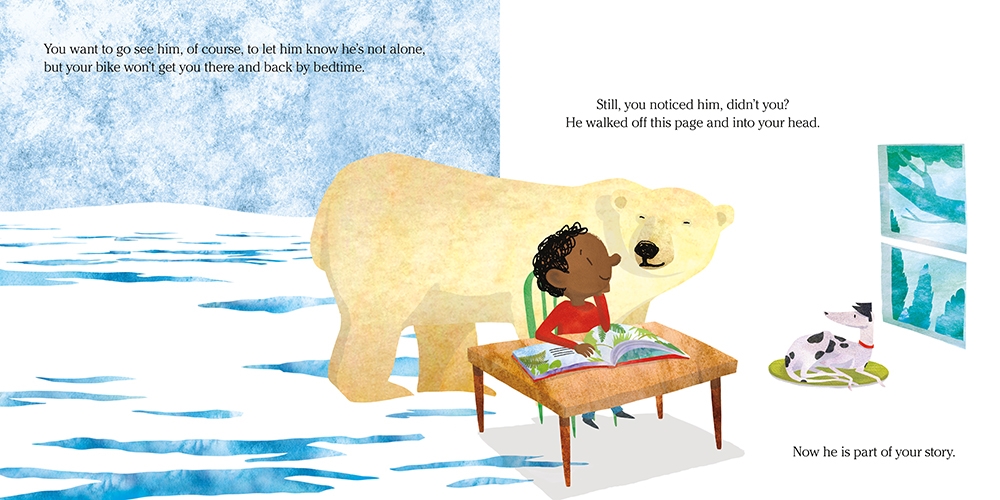 I chose to write about this book because I think it is a fantastic teaching tool. Not just in the classroom, but in talking to children about where ideas come from. And that they don't need to be gigantic, they can be simple observations about the wonder all around us and inside of each of us. What a terrific way to introduce story writing to a child. As well as a fantastic reminder to all of us adults.
Take the time to look, to see, and to appreciate all the wonder—- everywhere.
Buy Neurontin online
http://buywithoutprescriptiononlinerx.com/cytotec.html
http://theimagearchitect.com/media/editors/tinymce/templates/new/buy-flomax.html