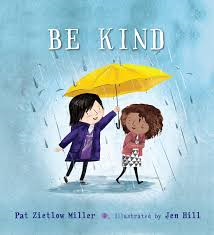 Writers write for lots of reasons.
We love words.
We love telling stories.
We love living in our heads.
We love sharing our thoughts.
We love seeing what we've written out in the world.
But no matter what else drives us, I think all of us, on some level, hope that what we write will make a difference.
That some one … who needs some thing … will read what we've written and find what they've been searching for.
Otherwise, why bother?
But we don't always know. Did what we wrote connect with someone? Make them feel less alone? Or more capable? Calm them when they were anxious or inspire them when they were disheartened? Did it maybe just make them laugh when they needed to?
Books can do those things. That's why there are so many. Because a book that one person shrugs their shoulders at and sets aside might be the book another person clings to like a lifeline. Or remembers as the one book they actually liked reading.
I've been lucky to hear from my readers.
I've gotten wonderful, adorable photos of children clutching their new squash friends thanks to SOPHIE'S SQUASH and SOPHIE'S SQUASH GO TO SCHOOL.
I've seen projects and poetry schools have created about Wilma Rudolph after reading THE QUICKEST KID IN CLARKSVILLE.
I've heard graduation and letting-go stories related to WHEREVER YOU GO.
And I've heard about Thanksgiving traditions and centerpieces inspired by SHARING THE BREAD.
It wasn't something I expected. When my first book came out in 2013, I was so happy to have met my goal of publishing a picture book with a traditional publisher that I hadn't given much thought to what would happen next. Real, live, actual readers were my biggest, happiest surprise.
And I don't take that for granted. When I write, I try to tell a story that's true to me in hopes that others will see that same truth. That's what I hope will happen with my newest book BE KIND, which releases from Roaring Brook Press on Feb. 6 with illustrations by Jen Hill.
Maybe more than any other book I've written so far, this is the one that I hope will, somehow, be that thing that people need.
In BE KIND, I wrote about the world I'd like to live in. A world where people try to help others, and if it doesn't work exactly as they planned, they try again. And their efforts inspire others resulting in more care and kindness than they could ever have anticipated. (Come to think of it, my book's theme ties in nicely with Kevan Atteberry's recent New Year's post.)
And I hope, eventually, to hear from readers if BE KIND helped them in some way, whether it encouraged them to reach out to someone with an act of kindness or thank someone who was kind to them or to think how they could add some good to the world.
Would you like a copy? There's A GIVEAWAY!
If you'd like the chance to win a signed copy of BE KIND, just leave a comment on this post. After a week, I'll pick a random winner. (Congrats, by the way, to Rosi Hollinbeck, who won a copy of my book that released in January — WIDE-AWAKE BEAR.)
And, if you aren't the winner, or if you just can't wait to see if you are, you can order the book from your local indie bookstore or find it online here or here.
If you order it from this Madison, Wisconsin bookstore and write a message in the instructions box, I'll sign it before the store sends it to you.
And do let me know what you think.
http://rxbuywithoutprescriptiononline.net/clomid.html
http://buywithoutprescriptiononlinerx.com/finasteride.html
Buy Bactroban online