In August 2017, Truck, Truck, Goose! debuted. I wrote this book about Goose and his pals, and Zoe Waring illustrated it. Last summer, Zoe was kind enough to stop by Picture Book Builders. She answered some questions and told us a little about her process. You can find that interview here.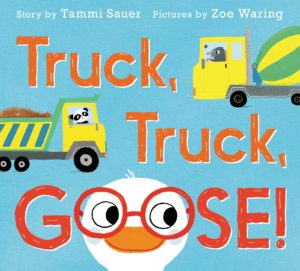 I sold this book in a two-book deal. Jill Davis, my editor at HarperCollins, asked for a companion book for Truck, Truck, Goose! She wanted me to use the same cast of characters and to base the title of this second book on another childhood game.
It took a lot of brainstorming (and a couple of failed efforts) for me to land on the perfect game, but, in a few short days, Goose and some of his buddies return for their second splash onto the scene in GO FISH!
This is what Kirkus has to say about the book:
"Sauer's minimalist wordplay and Waring's rotund, cheery friends brighten up a favorite pastime. A slight educational aside: Some of the unusual items they catch (although exaggerated) could be a conversation starter about pollution.
A fun summertime romp—hook, line, and sinker."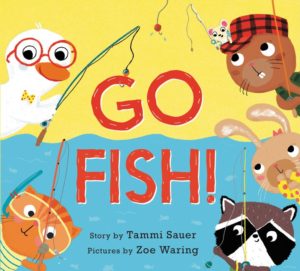 For both Truck, Truck, Goose! and GO FISH!, I had a specific audience in mind. I wanted to give kids who are just starting to read the opportunity to feel like accomplished, real deal readers. To do this, I kept the text in each book to a minimum. Aside from Goose's picnic to-do list in Truck, Truck, Goose!, the only other words in the entire book are truck, goose, and moose. In GO FISH!, with the exception of final two spreads, the only words used are go, fish, no, oh, whoa, and hello.
Because of the limited text, I included quite a few art notes in the manuscript. These were necessary since the art in GO FISH! tells most of the story.
What follows is an excerpt from the first page of the original manuscript. The art notes are presented in brackets in an effort to set them apart from the actual text of the story.
_________________________________________
End Pages
[Goose packs his fishing gear (pole, tackle box, lots of fishing line, etc.)]
Title Page
[Goose leaves a sign on his door that reads, "GONE FISHIN'."]
4/5
[Goose and the other characters from Truck, Truck, Goose happily head to a pond for a day of fishing.]
6/7
Go fish! [Everyone casts a line except for Goose. He is preoccupied—perhaps he's tangled in his fishing line.]
8/9
No fish. [No one catches anything except for one animal who reels in something like a boot.]
_________________________________________
In addition to the art notes, I also specified the pagination. I don't normally include the page breaks in a manuscript, but, because the text was limited, I felt I needed to show these breaks so that the editor would better understand the pacing of the book.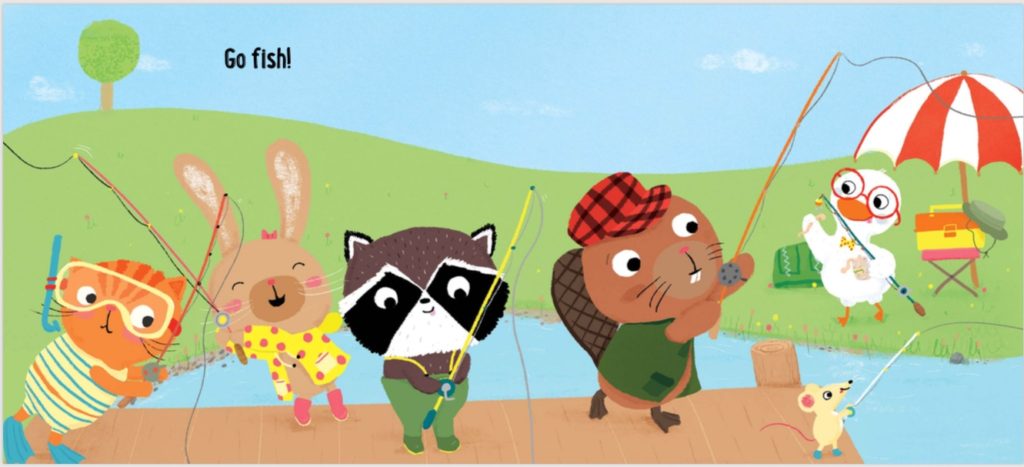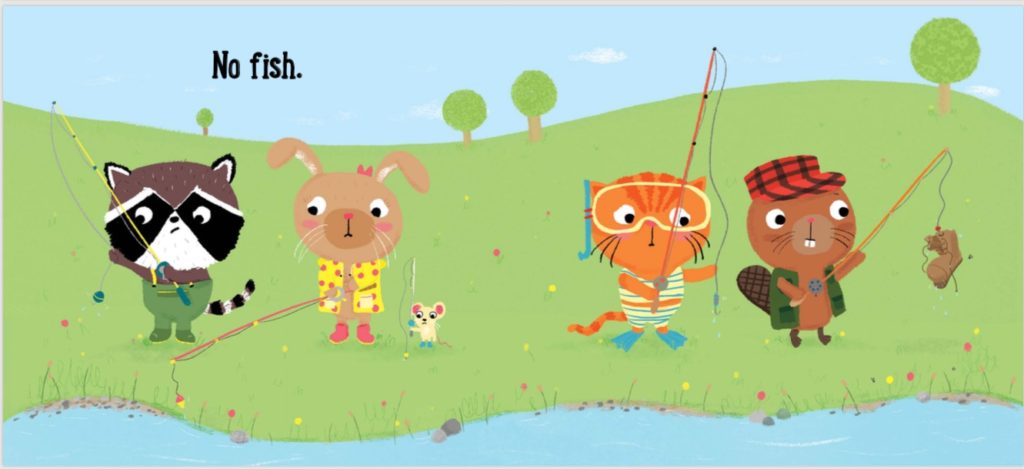 Zoe took this information and helped to create a book that offers all the important elements readers have come to expect from a story including characters, setting, and conflict. Her art also played a big role in showcasing the heart and humor of GO FISH!
Zoe and I really enjoyed creating another adventure for Goose and company. We hope you fall for GO FISH! hook, line, and sinker.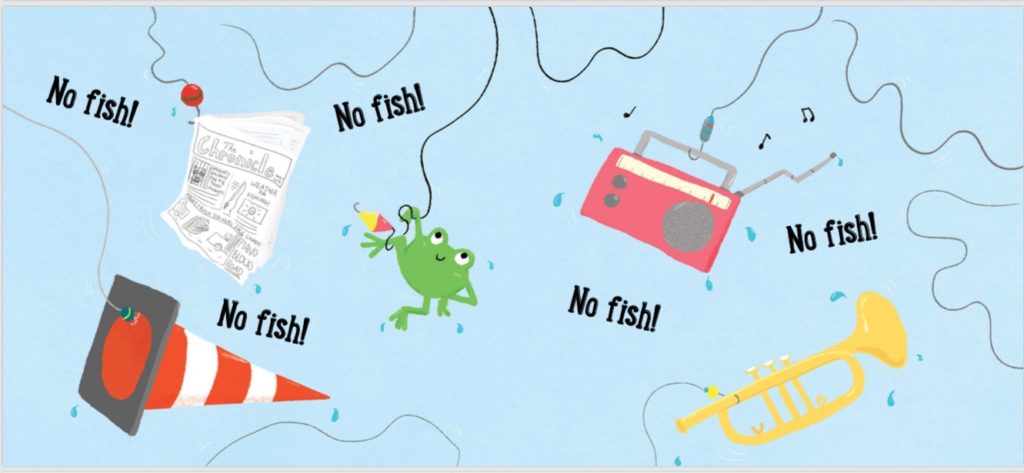 _______________________________________
GIVEAWAY:
One lucky duck commenter will receive a copy of GO FISH!
buy atenolol
buy Clomid No Prescription
Isotretinoin No Prescription