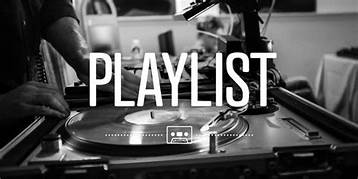 Writers seldom sit down at their desks, pop their knuckles, and proceed to churn out breathtaking poems, stories, and books.
Writers experience a wide variety of feelings during the creation of each new manuscript. In honor of the emotional rollercoaster faced by writers everywhere and in honor of those people who are planning to make Write a book! their New Year's Resolution, I give you "The Writer's Playlist." It features songs and the accompanying emotions that showcase the writing experience.
The Writer's Playlist by Tammi Sauer
"Unwritten" – Natasha Bedingfield
(Apprehension— Will I ever come up with a good idea?)
"You're the Inspiration" – Chicago
(Inspiration— Oh, this is the Best Idea Ever!)
"Eye of the Tiger" – Survivor
(Motivation— I can do this!)
"Another One Bites the Dust" – Queen
(Devastation— This is the worst idea in the history of the world.)
"Don't Stop Believin'" – Journey
(Dedication— Wait. I believe in this story. I believe in me!)
"Every Day I Write the Book" – Elvis Costello
"Push It" – Salt-N-Pepa
(Perspiration— I ignore my family/my laundry/my dog, eat copious amounts of Milky Ways, and give my manuscript everything I have.)
"Could It Be Magic?" – Barry Manilow
"Hold on Tight (to Your Dream)" – ELO
(Fascination— This is amazing. I think I'm in love. Must send golden manuscript Out There!)
"Take a Chance on Me" – ABBA
"Anticipation" – Carly Simon
(Anticipation—I sent the manuscript to my agent yesterday. Why haven't I heard back yet??? Decide to send agent mental telepathy messages. Decide to eat more chocolate. Might even clean a closet at this point.)
"I'm So Excited" – The Pointer Sisters
(Jubilation— What?! An offer?!)
"Signed, Sealed, Delivered, I'm Yours" – Stevie Wonder
(Appreciation— Yes! I accept! Bring on the parade! Bring on Good Morning America!)
"Celebration" – Cool & the Gang
(Celebration— Look, everybody! It's a real deal book!)

Much of the time, I find myself stuck on the first track of the playlist. I can come up with 37 ho-hum ideas while standing in the checkout line. But an idea that's worthy of the picture book audience? Those ideas are much harder to uncover. For me, this stage can last for weeks or even months. Other times I make it to track four before my playlist begins again. But once in a while, if I'm really lucky, I make it all the way to that final song.
These celebratory moments are pretty wonderful, but…before long…something happens.
I'm back to that first track.
"Unwritten" – Natasha Bedingfield
(Apprehension—Will I ever come up with another good idea?!)