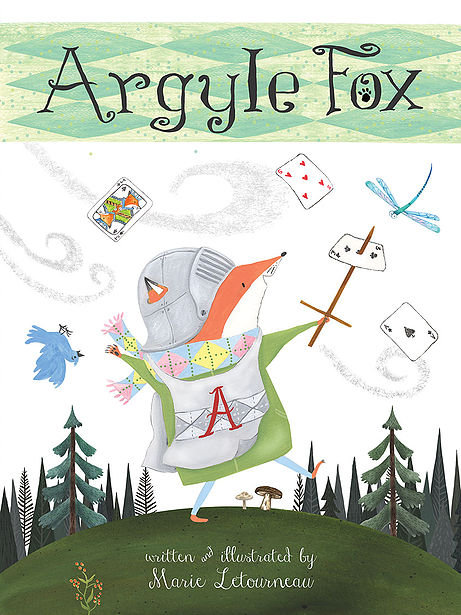 I found this darling character story quite refreshing in the shadow of so many 'deep-meaning' picture books which I've read recently.
The story is about little Argyle Fox who goes out to play on a windy day. Unfortunately for Argyle, his choices don't work successfully in the wind. Building a house of cards, a spider web, a pirates' costume, and soccer, all fail miserably.
It's Argyle's Mom who prompts him to "think for a while" and figure out something that might work with the wind. Spoiler alert, (but it isn't an enormous surprise) Argyle makes a kite. The sweet ending illustration shows him making kites for all his friends.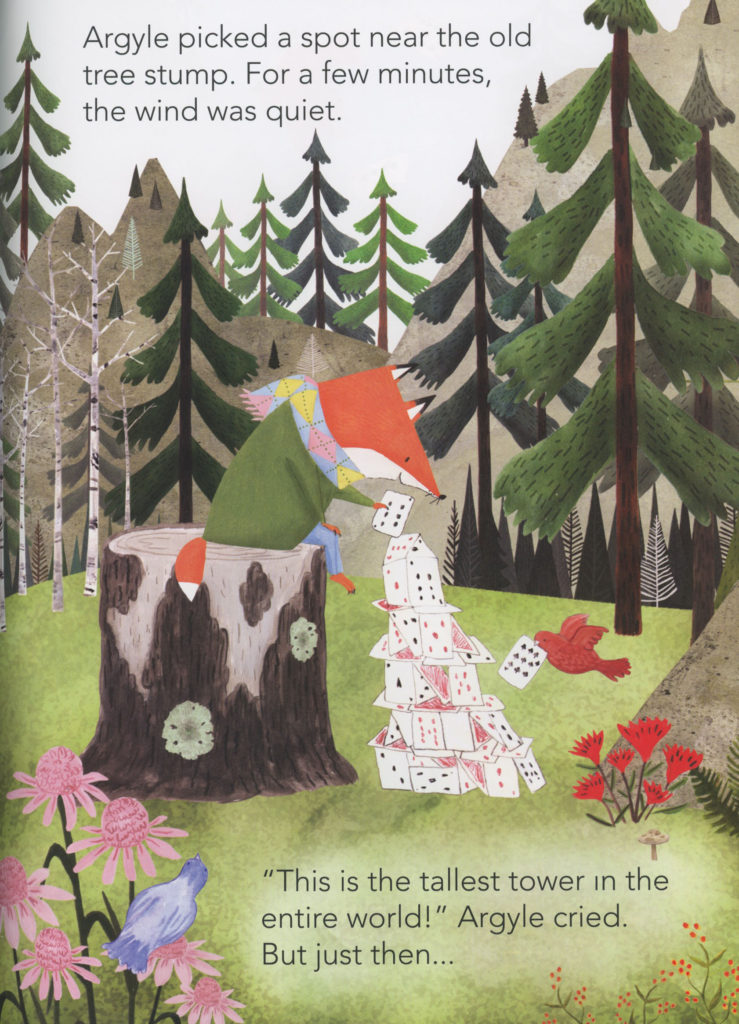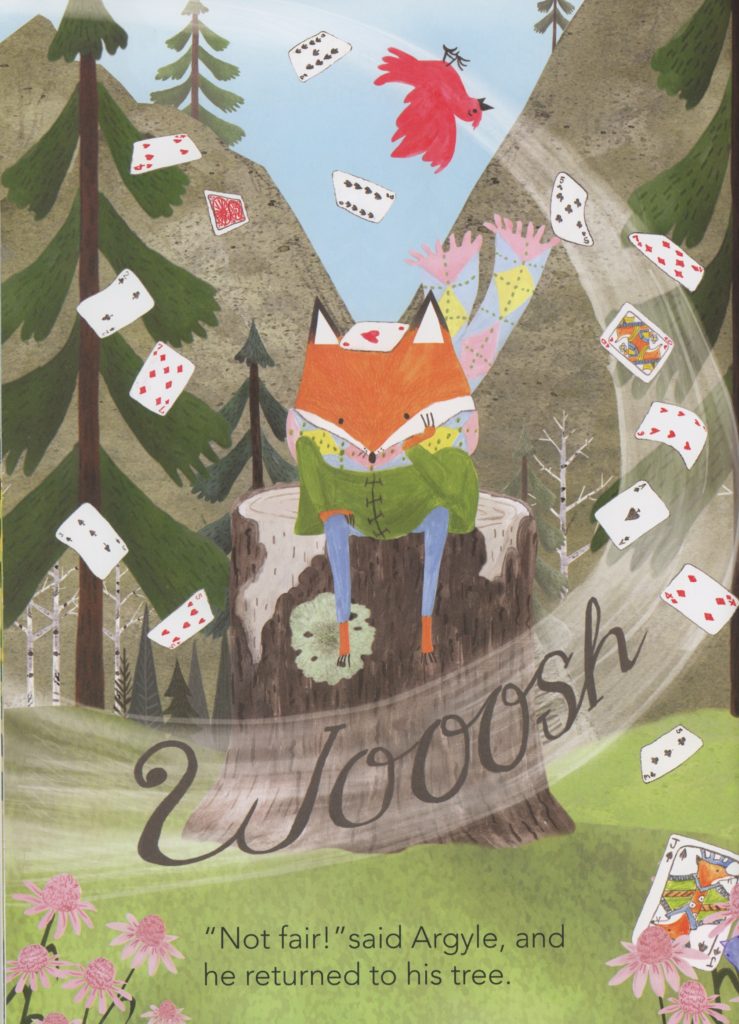 Argyle Fox made me smile. There is an honest simplicity to both the story and the illustrations that I found very endearing. It's a terrific read-aloud with the "Wooosh" of the wind wreaking havoc time and time again and providing fun page turn. The straightforward message of problem solving and perseverance is important and clear in this whimsical tale.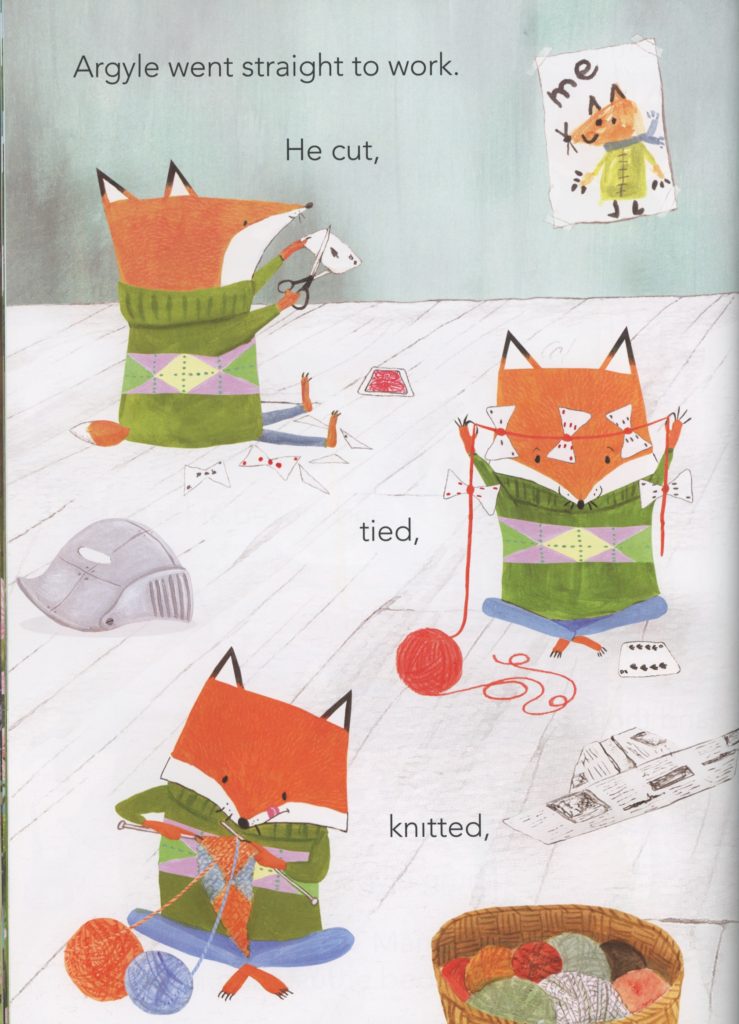 There are lots and lots of clever details in all the illustrations that really bring Argyle and his woodland world to life. Something about it feels nostalgic to me. Like a picture book that I can appreciate technically as an adult, but would have really enjoyed as a child.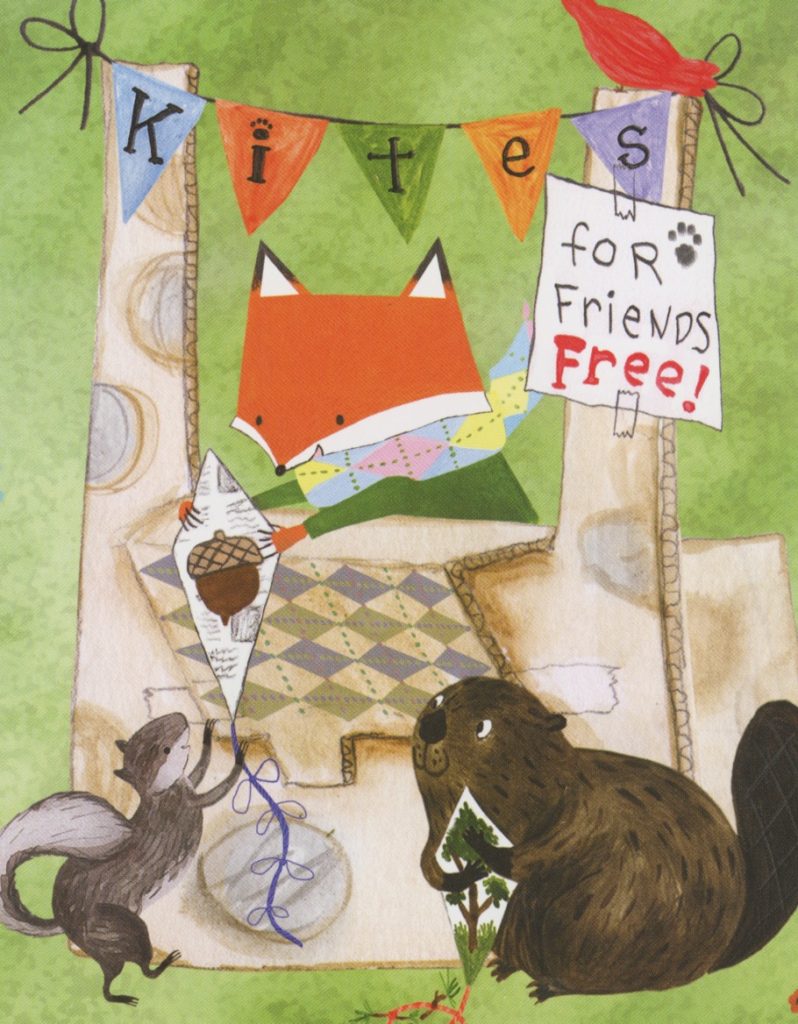 Stay warm friends, and read a good book! (or many)