Several years ago, I was overwhelmed with life. I had moved with my husband from Washington D.C. to a small beach town in Delaware. I felt excited about living in a beautiful, new place, but I was having trouble adjusting to multiple changes all at once. In addition to the move, our son left for college. I missed him with my whole heart.
So what turned things around for me? The clouds lifted when I started dancing my stress away in a ballet class. Lovely music swept me away. I focused on holding onto the barre, pointing my toes, and extending my leg along the floor for a tendu.
I ended up making friends in the class and writing BRAVE BALLERINA: The Story of Janet Collins – illustrated by the phenomenal Ebony Glenn.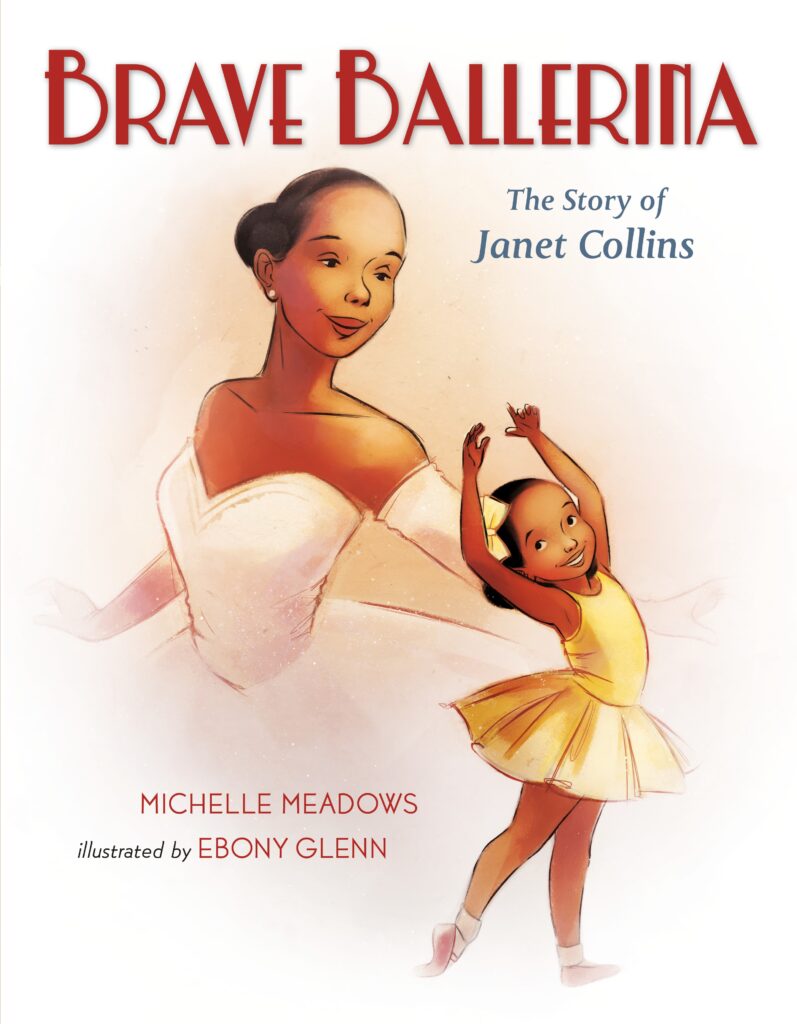 I'm pleased to share 5 storytelling tips from this amazing journey to joy:
1. Tap into your childhood memories. Taking ballet as an adult brought back fond memories of my mother taking me to ballet class on Saturday mornings when I was a little girl. Here is an old, fuzzy photo of me with my big brother after one of my ballet recitals. EXTRA TIP: Brainstorming a big list of your childhood memories = inspiration & story ideas!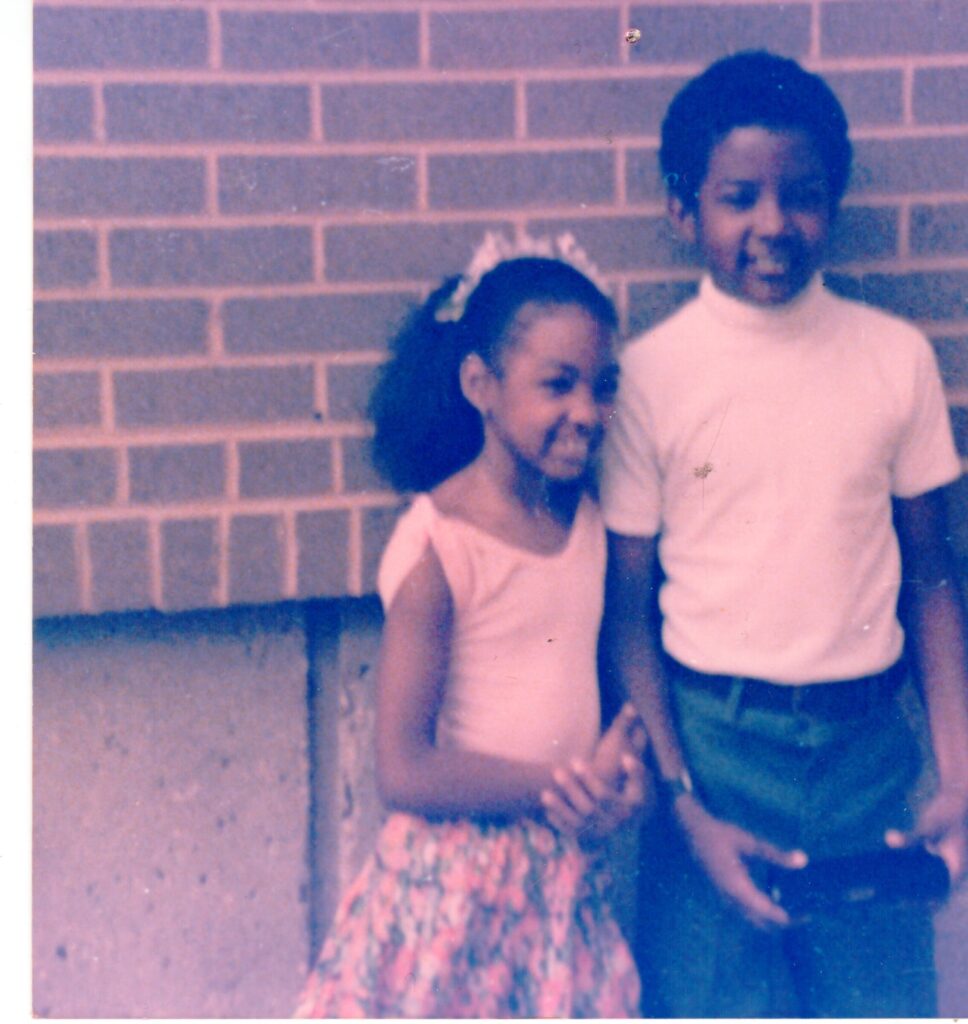 2. Do the thing you're writing about (if possible) – and/or observe it. There was something about doing and feeling the movements of ballet that seeped into my writing. Along with dancing in class, we performed in shows. I'm here in the middle with our ballet teacher (on your left) and another friend. I also observed teen classes to see how they moved across the floor.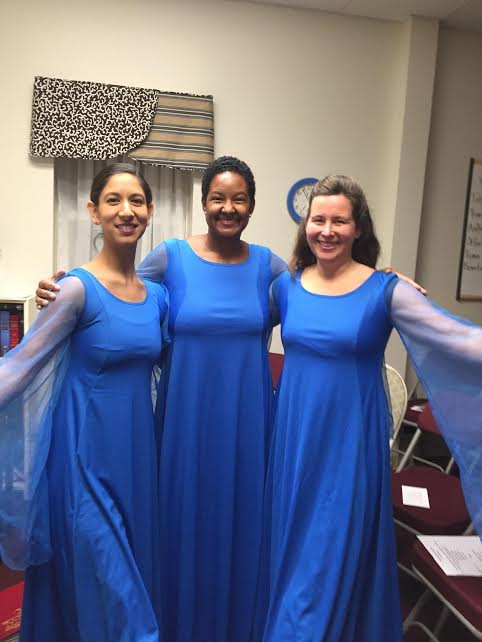 3. Consider whether your writing style reflects your book topic. For some writers, this might mean using a snappy style for a funny book. For another writer, it might mean using a serious style for a sensitive topic. In my case, a gentle, rhyming approach worked for BRAVE BALLERINA given the movement involved in ballet. When Janet Collins was a little girl, she stretched her arms to the sky and danced to the rhythm of palm trees swaying in her yard. Opening lines: This is the girl who danced in the breeze to the swoosh, swoosh, swoosh of towering trees.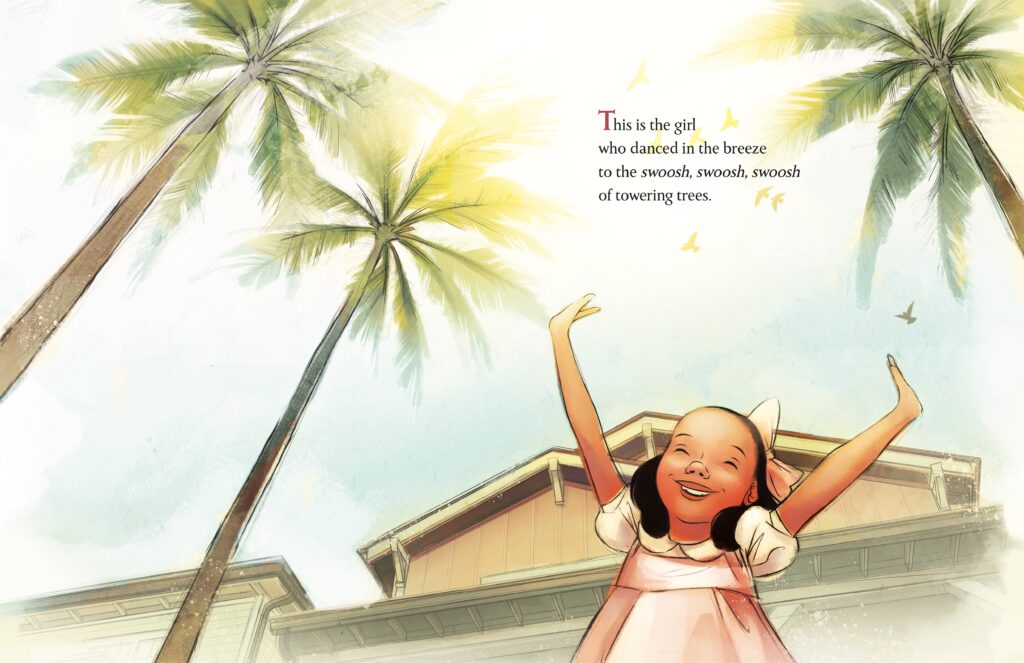 4. No trouble = no story. This is a common expression in the writing world, but sometimes I forget it. I get attached to my characters and want to go easy on them. But in fiction and narrative nonfiction, conflict is part of the mix. Readers flip those pages to see how it all turns out. For Janet Collins, the trouble was the racial segregation and discrimination she experienced when she was aspiring to be a ballerina in the 1930s and '40s. White dancers and black dancers weren't allowed to dance on the same stage. Still, Janet pursued dance with a passion. When she could not get into prominent ballet schools because of the color of her skin, she found a teacher who gave her private lessons. Despite the obstacles, Janet kept on dancing…and became the first black prima ballerina with the Metropolitan Opera House in 1951.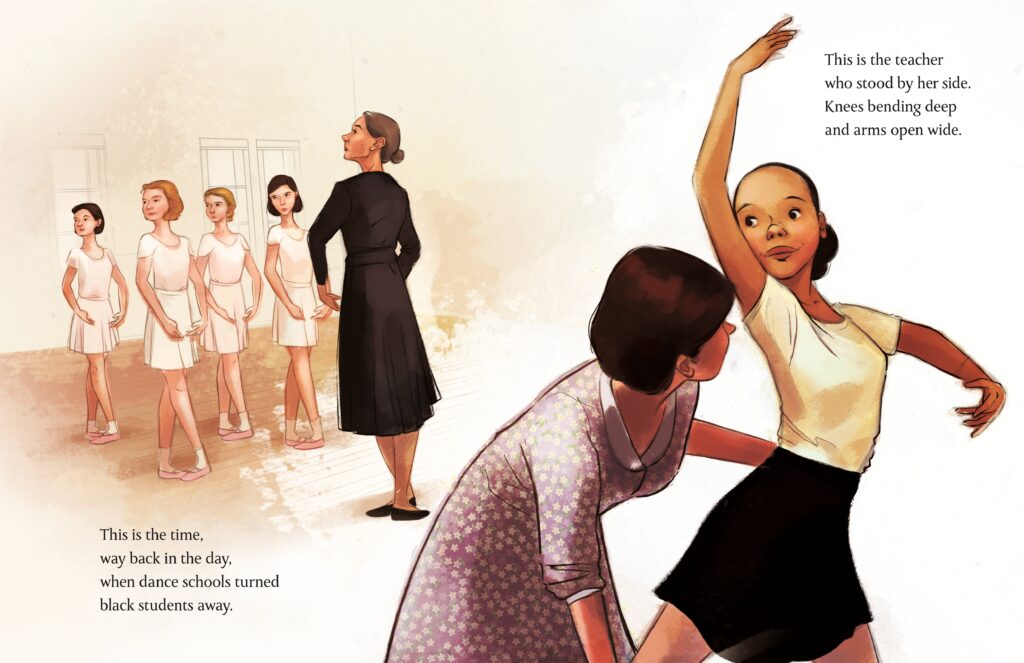 5. Picture the children. My husband and I loved visiting the Dance Theatre of Harlem school. How wonderful to see young dancers (shown below) sharing a love of ballet.
When I'm writing and revising a manuscript, I like to picture the children and ask myself: Am I telling a story for children? A story children will enjoy and understand? Can I envision reading this book aloud to a room full of children? I want to always remember the children.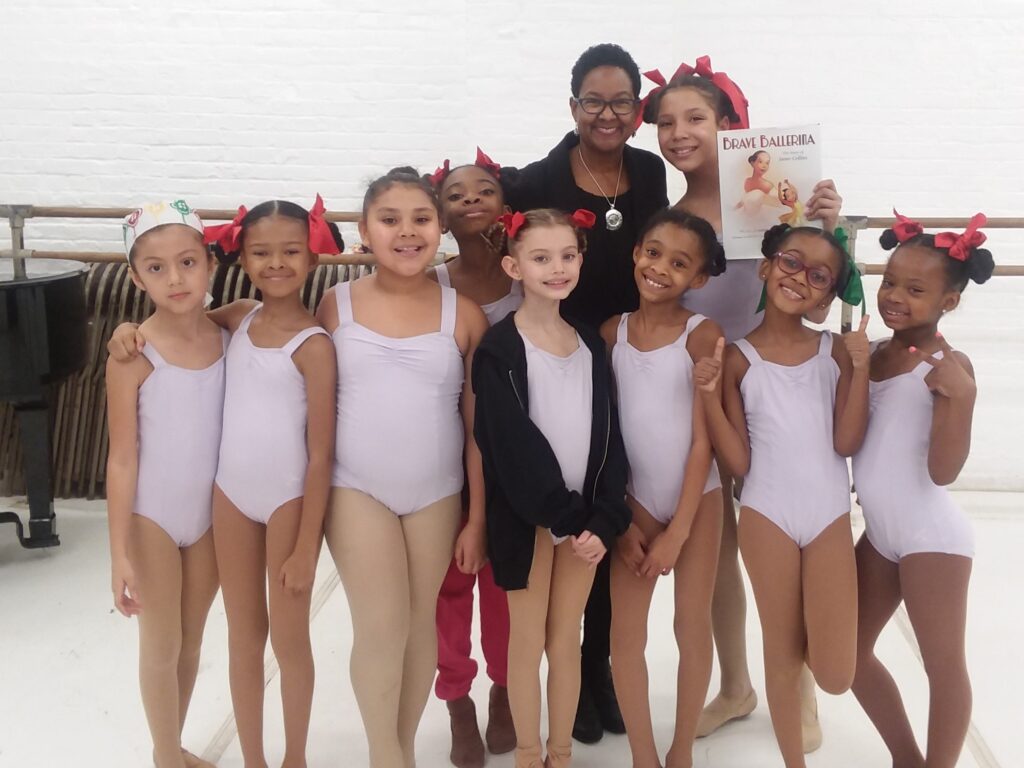 P.S. We all made it through the college years!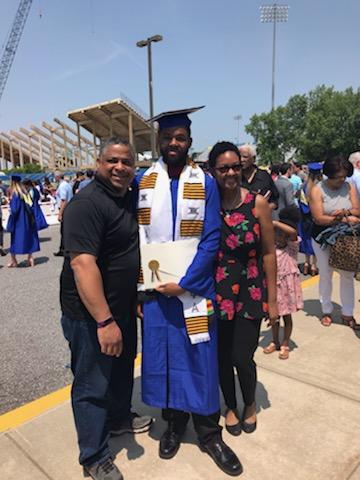 ***GIVEAWAY***
For a chance to win a copy of BRAVE BALLERINA signed by me, leave a comment by March 10. I'll announce the randomly-selected winner in my next post.
Congratulations to Emma Price for winning a CLARK THE SHARK book from my last post!
Thanks everyone & see you next time!
-Michelle