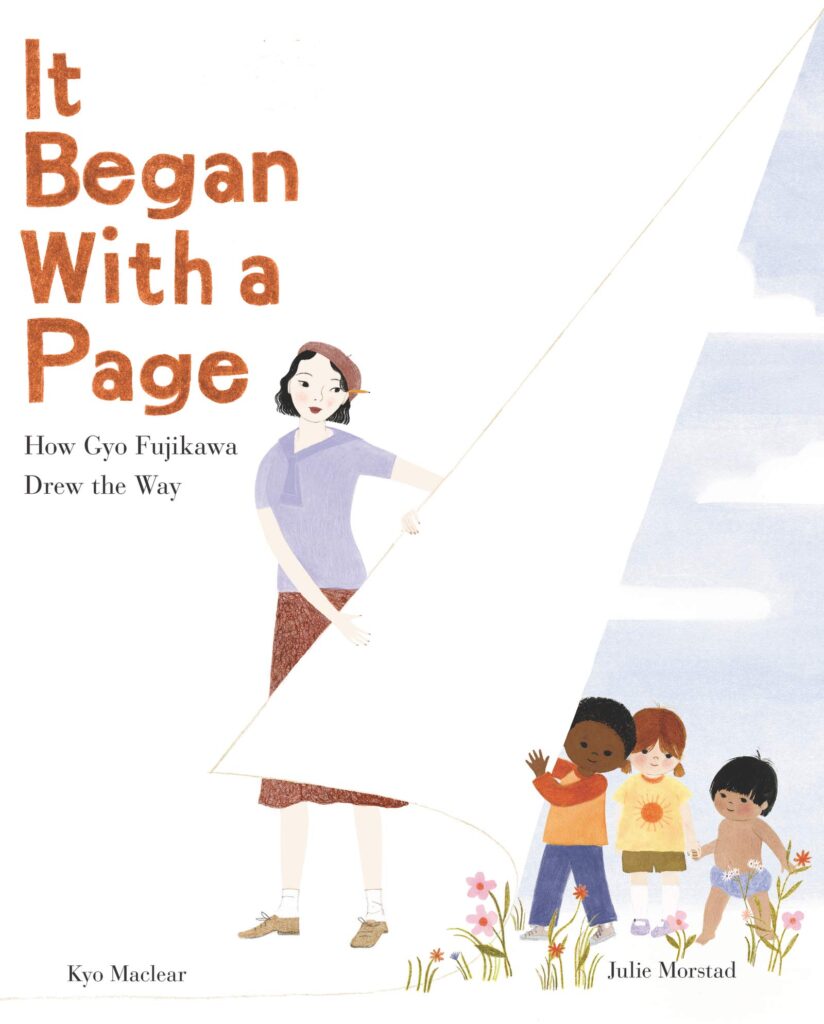 It Began with a Page; How Gyo Fujikawa Drew the Way, written by Kyo Maclear and illustrated by Julie Morstad.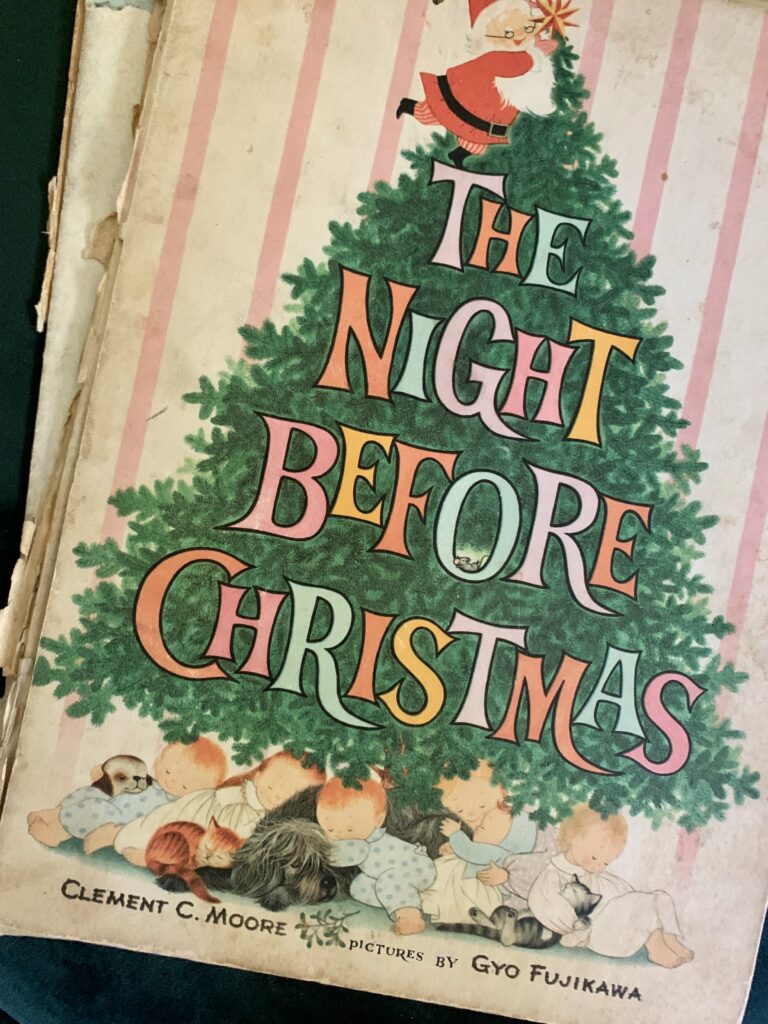 Here is a photo of one of my favorite picture books. Tattered and worn, splintered binding, and detached cover— this book was magical to me. My mother and I spent many happy evenings looking for the tiny mouse that Gyo Fujikawa tucked in amongst the pages.
So, I have always been a huge fan of Gyo Fujikawa's illustrations. To me, her characters are so sweet and kind. They are infused with love that elevates them to more than just 'cute'. It wasn't until I was an adult that I learned about Gyo Fujikawa's immense contribution to the world of illustration— and it made me love her work even more.
In, It Began with a Page, Kyo Maclear introduces us to Gyo. She is a young girl who loves to draw. At home, she feels that anything is possible.
"At school, no one said, "That girl sure can draw."
No one noticed her colored pencils or box of paints.
No one even noticed when she moved away."
We learn about her family's internment at a prison camp during the war, during which time Gyo was in New York pursuing her career as an illustrator.
In her first children's book that she both wrote and illustrated, Babies, Gyo Fujikawa stood firm and would only sell the book if the publisher agreed to let her illustrate a diverse group of babies.
"An international set of babies—little black babies, Asian babies, all kinds of babies."
This had never been done before, and was groundbreaking in the 1960's.
Gyo's life is full of complicated ups and downs and Kyo Maclear's storytelling is informative, not overwhelming. She gives the reader a 'you can do it', uplifting story. The backmatter is incredibly interesting and well-written consisting of both a timeline of Gyo's life as well as an author/illustrator note.
Julie Morstad's darling illustrations capture the essence of Gyo's voice beautifully. The thoughtful use of white on the page is indicative of Gyo Fujikawa's page layouts and design.
I hope that you, too, enjoy learning about this talented, persistent, resilient, visionary artist. And that her legacy will inspire and give confidence to young readers as well.
We still have a great deal of work to do.