It's December! (How did that happen already?)
So it's time to think about great new holiday books. One that caught my eye is THE HANUKKAH MAGIC OF NATE GADOL, by Arthur A. Levine, illustrated by Kevin Hawkes.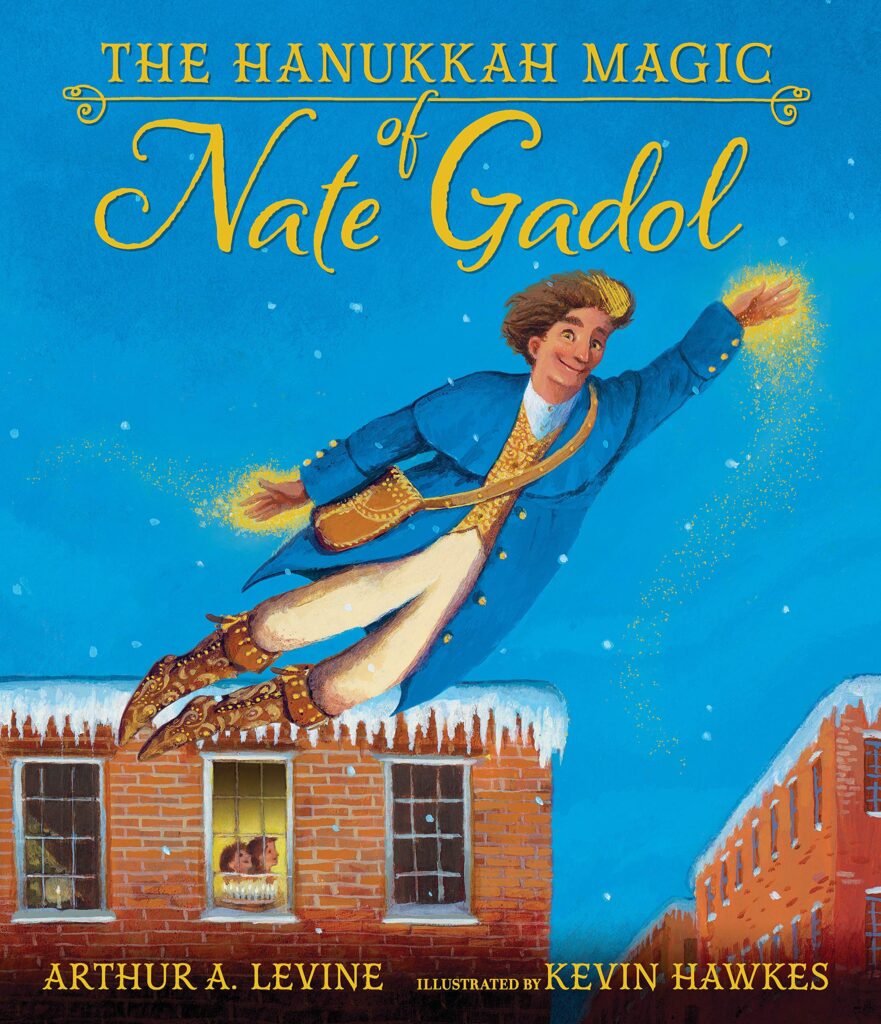 Arthur A. Levine, successful publisher and children's book editor for over 30 years, has created a mythical, magical take on the way Jewish families came to give and receive Hanukkah gifts in this grand new picture book.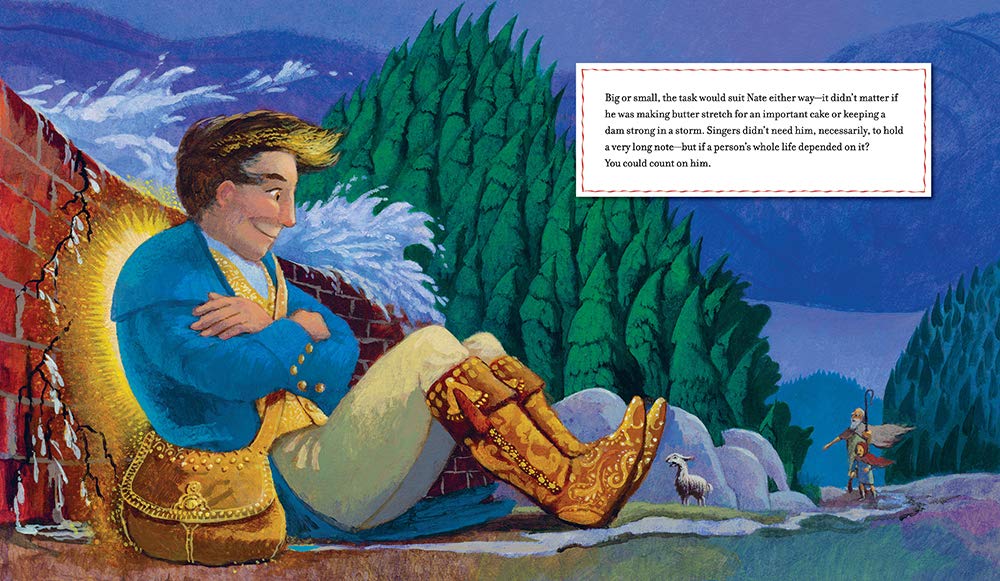 And it's all thanks to a loving spirit named Nate Gadol working behind the scenes–together with a certain jolly old soul!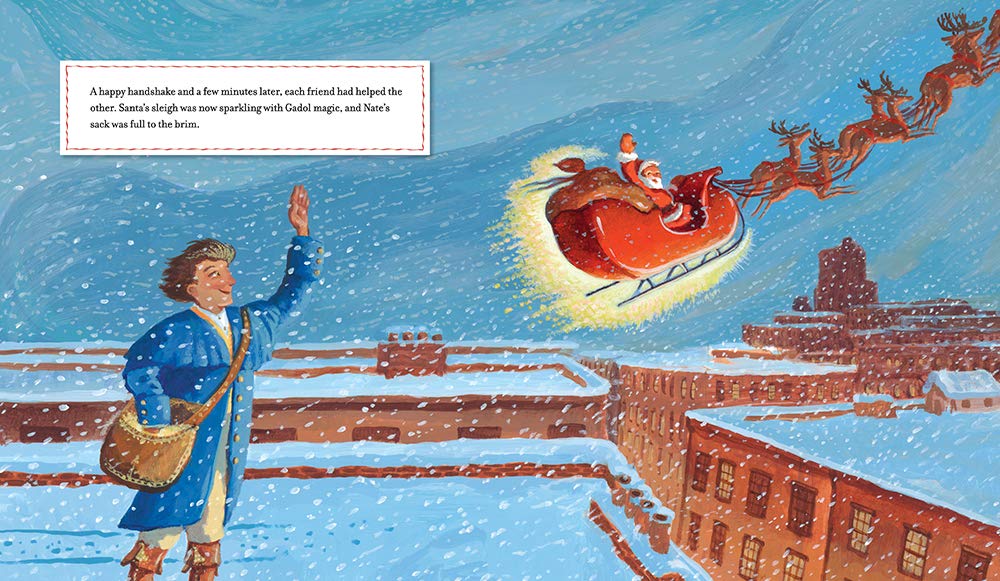 Levine's story is true magic, while the sweeping illustrations by Kevin Hawkes sparkle (literally!) The lovely cover, and every gorgeous spread in the book, contain bits of gold overlay which highlights certain shimmering parts of the artwork.
THE HANUKKAH MAGIC OF NATE GADOL is a warm, wonderful tale which is sure to become a new holiday tradition for many families!