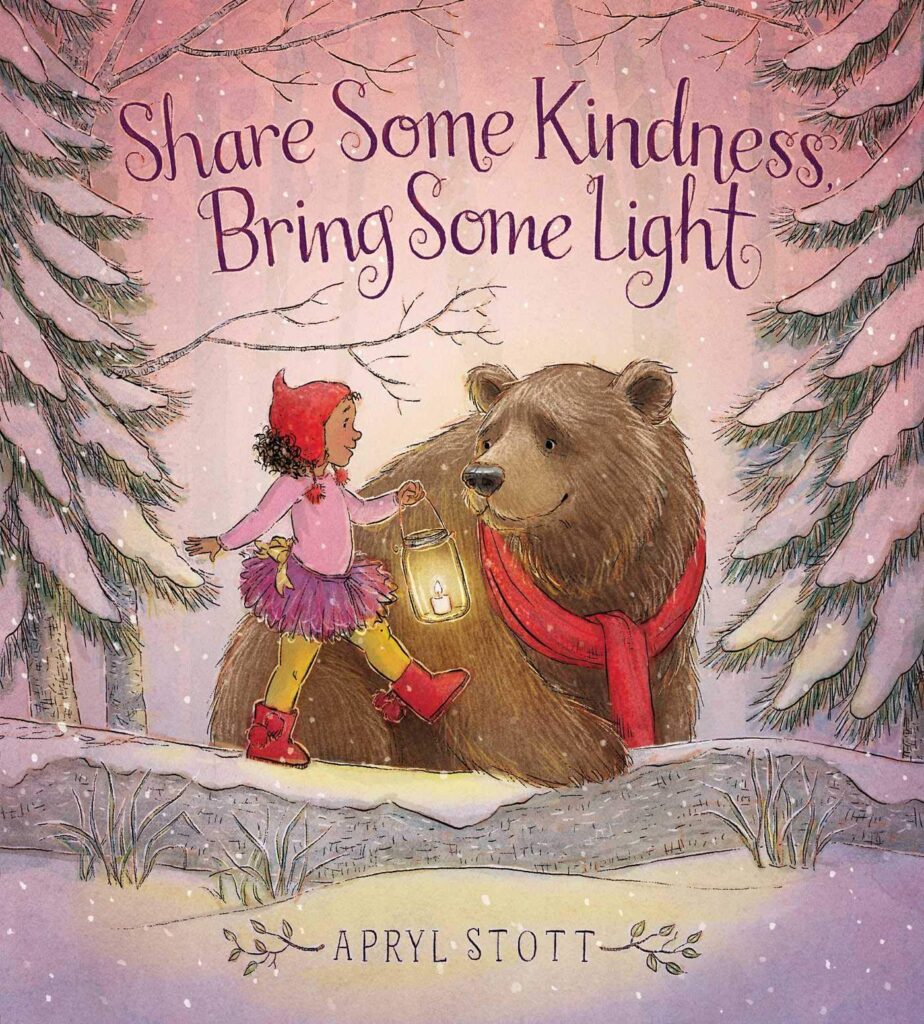 What a stunning and uplifting picture book by Apryl Stott. It's her author and illustrator debut.
Bear is sad. Because of his size the forest animals are afraid of him and think he must be mean.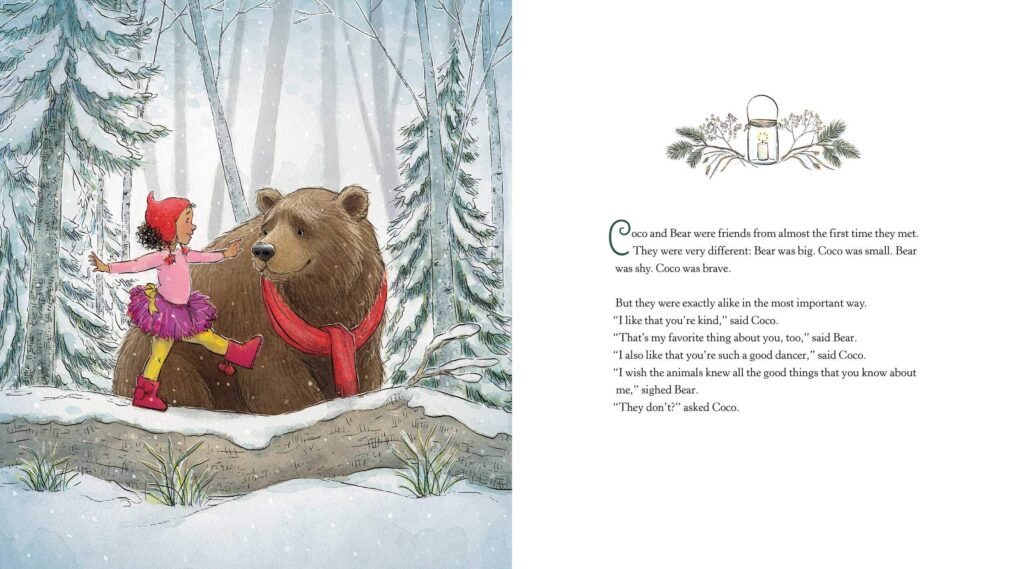 The front end pages echo this message and the second page of the book shows a sign on a tree that says,
"No Bears".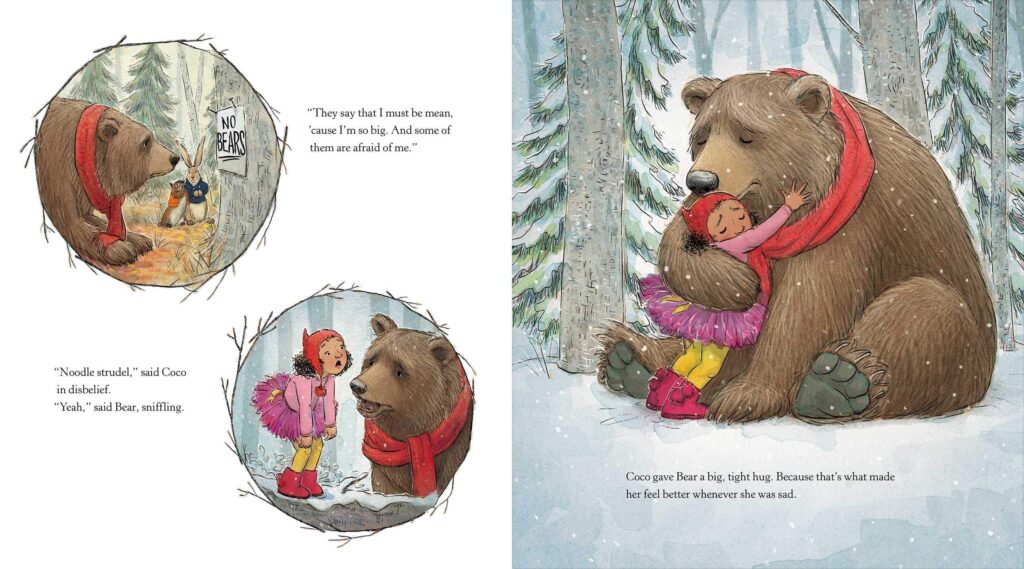 Bear's friend, Coco, who is a little girl, loves so many things about Bear that she can't bear (haha) to have him be misunderstood. And so, the two set out to show everyone that Bear is indeed, a kind and gentle soul.
Their plan is to bake cookies to deliver to the animals. Coco remembers a saying that her Grandmother taught her,
"When life gets dark as winter's night, share some kindness, bring some light".
And so the duo sets off into the cold forest to bestow kindness to the woodland community. However, their good intentions are not met with enthusiasm. For one reason or another their treats are rejected.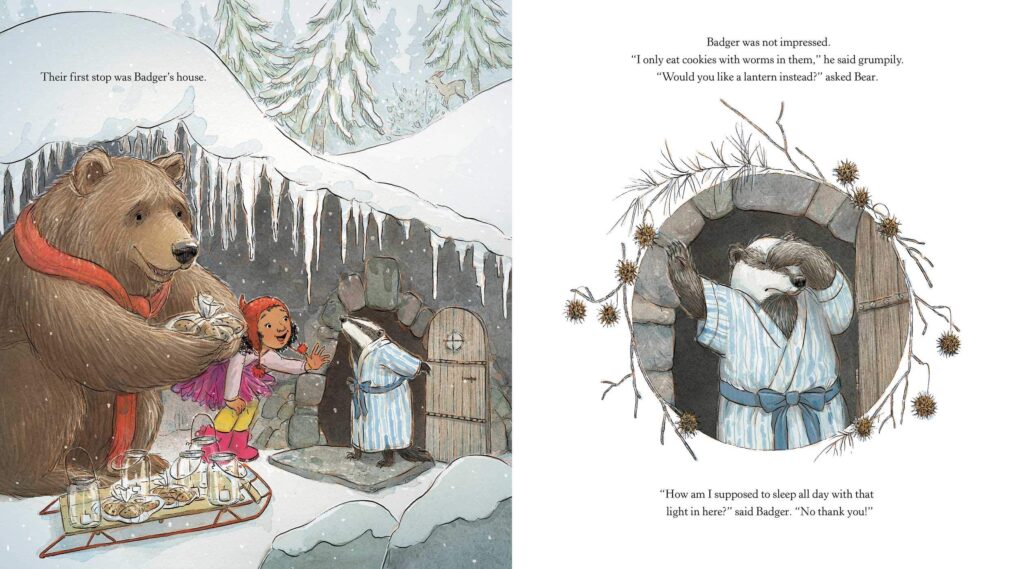 But when Bear helps return a lost fawn to her mother, this unselfish act of giving, without thought of recognition or reward, is what proves kindness to the woodland animals.
One of the things that I enjoyed so much about this story is that it feels written for children. It spells out the 'why's' so that a young reader will really understand Bear's journey. Why he is misunderstood. Why he wants to be accepted. What he plans to do to rectify his situation. Why it doesn't work. What finally works and why… I just know kids will be able to relate to Coco and Bear and see themselves on both sides of the situation. And therefore, learn how to show kindness.
Apryl Stott's illustrations are warm and whimsical. The layout of the book and her style feels timeless and classic.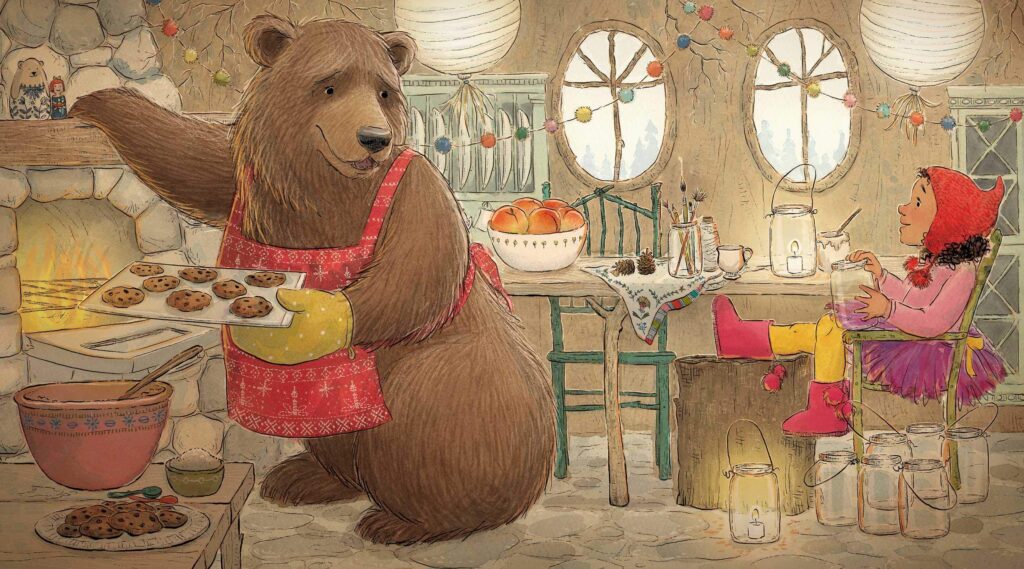 And the end pages at the back now show the woodland friends hanging a new poster on the tree. This one reads,
"When life gets dark as winter's night, share some kindness, bring some light."
Lovely?
The publisher has some great aides on their website under resources and downloads HERE
And Apryl has done fun and fantastic drawing exercises that kids will love HERE
Thanks so much for visiting today. Please stay safe and be well, everyone!