Happy New Year! I am thrilled to kick off 2021 with something beautiful. Award-winning author Kao Kalia Yang is here to discuss THE MOST BEAUTIFUL THING, an exquisite picture book memoir written by Kalia – with stunning artwork by Khoa Le, an illustrator and painter based in Vietnam.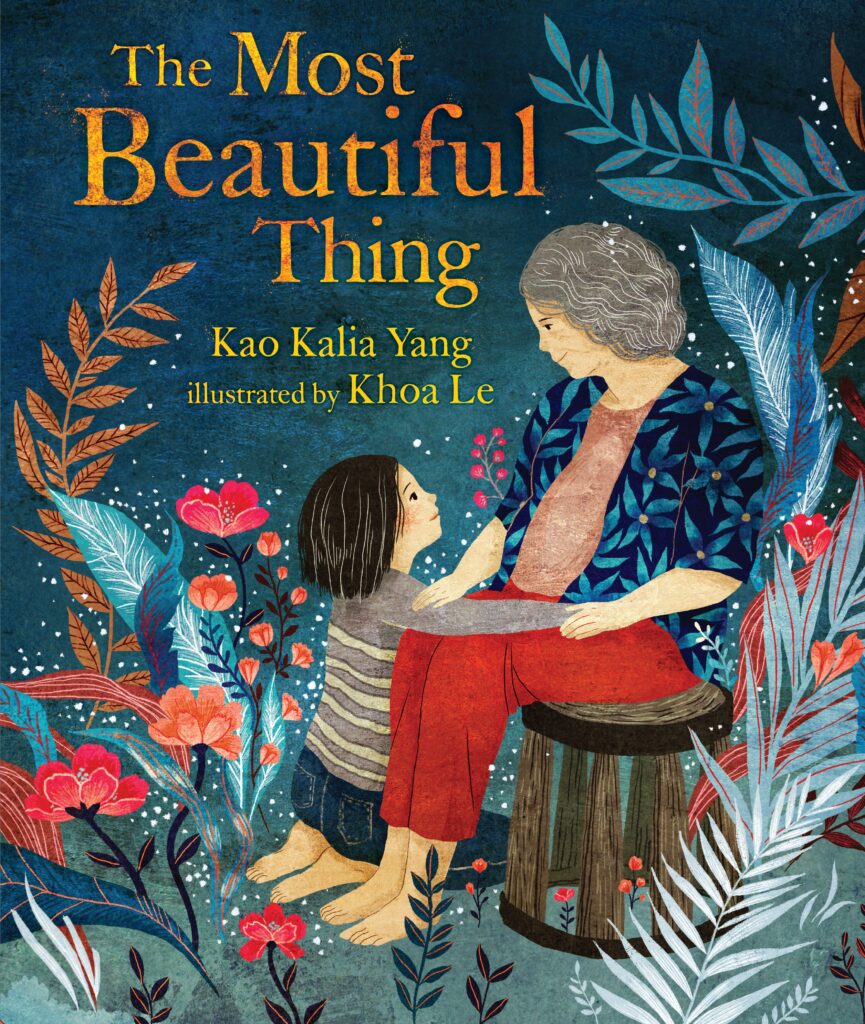 Book description:
"A warmhearted and tender true story about a young girl finding beauty where she never thought to look."

"Drawn from author Kao Kalia Yang's childhood experiences as a Hmong refugee, this moving picture book portrays a family with a great deal of love and little money. Weaving together Kalia's story with that of her beloved grandmother, the book moves from the jungles of Laos to the family's early years in the United States. When Kalia becomes unhappy about having to do without and decides she wants braces to improve her smile, it is her grandmother—a woman who has just one tooth in her mouth—who helps her see that true beauty is found with those we love most."
Let's hear from Kalia!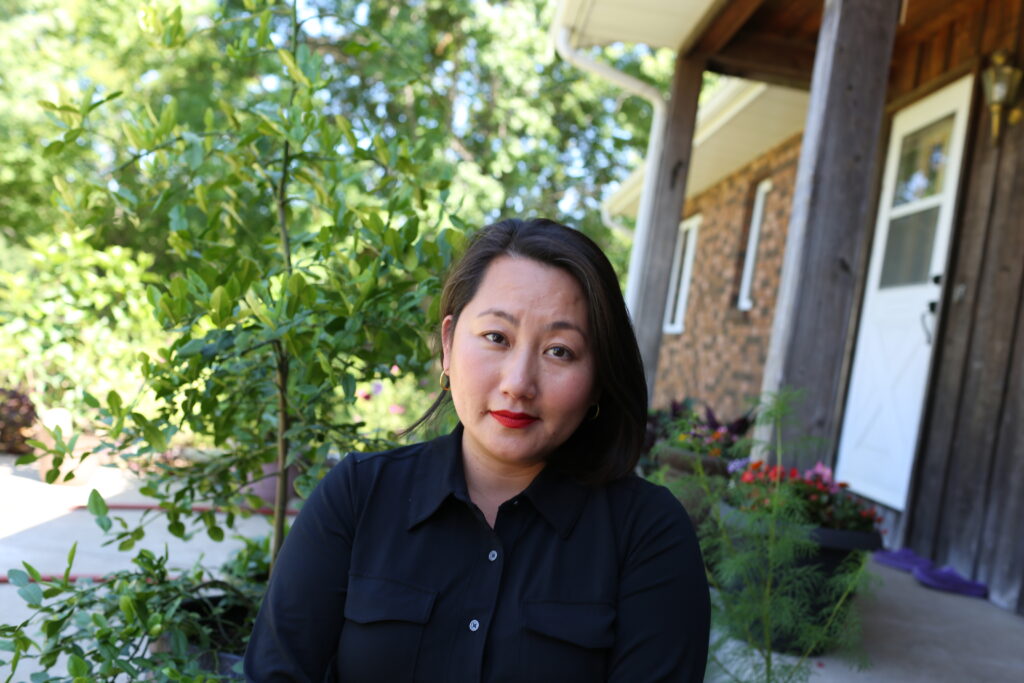 Kalia writes books for children and adults; she is also a filmmaker and teacher. She was born in the refugee camps of Thailand and came to America when she was six. She lives in Minnesota with her family. Her work has won numerous honors, including multiple Minnesota Book Awards, a Charlotte Zolotow Honor, an ALA Notable Children's Book Award, Dayton's Literary Peace Prize, and a PEN USA Award in Nonfiction.
What inspired you to write THE MOST BEAUTIFUL THING?
The Most Beautiful Thing began long before I knew it would ever enter the world as a book. I was a teenager who was unhappy with my smile. I lived at a time and in a community where many of my peers had the option of braces. I wanted braces. I couldn't have them because I belonged to a poor family who could not afford such measures. I grew older and my teeth grew older with me, and in recent years I started thinking about whether or not I would ever get braces (now that they feel attainable).
I started to remember my grandmother's single tooth smile. I started to remember all the times she'd smiled at me. All the food we shared that was not friendly for her single tooth. All the food we wanted but could not have. I started thinking about all the things I had in my life that money couldn't buy — even in the roughest years. All these thoughts carried tremendous feelings, and for me feelings are the birthplace of books, the flood at the gates of me, the point at which words must now be my vessels into the world, a point of imminent explosion.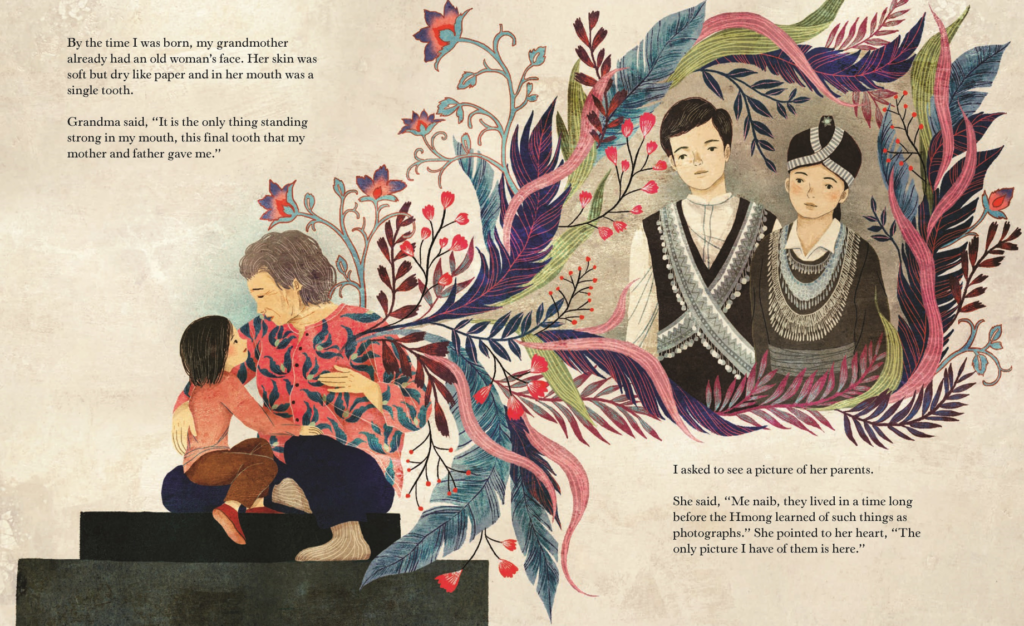 I really love that – "feelings are the birthplace of books." Tell us about your writing process for this book.
The Most Beautiful Thing is my third picture book. By the time I started writing it, I had written several other picture books, had garnered a feel for language that would inspire illustrators, for the progression of a story in the spread of 32 pages, for the magical thing that happens in the space of a page turn, and most importantly: the pacing and the necessary interruptions in the reading process.
Up to this point, I had spent time at the Sun Ray Library doing an intensive study of the picture book form (where I read everything I could get my hands on for six weeks). I had worked closely with editors I respected on precision of language, on the difference between necessary and unnecessary descriptions. So from a craft perspective, I was ready.
The first draft of this book emerged rather seamlessly on the page; of course, the actual editing process was less seamless, but once I had a manuscript that was true to the emotions carrying my story, I was ready to engage with the perspectives of the entire team at Lerner to see about how we fortified and strengthened this story for the world. Everything other than the first draft for me is deeply collaborative; I rely on a strong team of professionals to help me find the most accessible and engaging ways for the story to speak to a diverse and broad audience.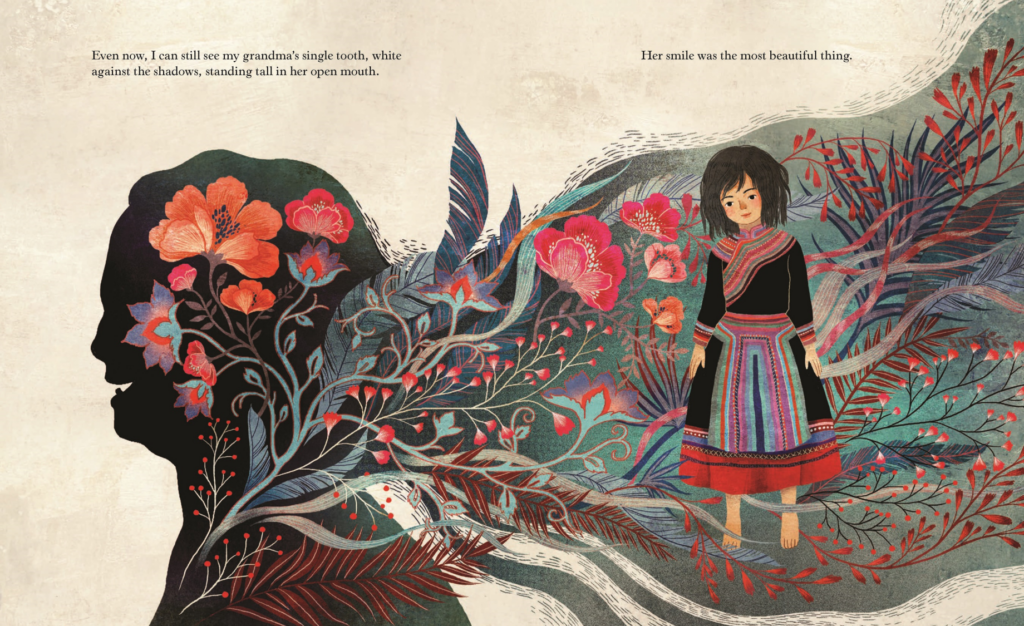 What do you hope children will take away from THE MOST BEAUTIFUL THING?
Intergenerational love is at the heart of The Most Beautiful Thing. The relationship across the generations is so very important to me as someone who believes in the dreams of our ancestors and the possibilities of our descendants.
I want my young readers to feel that they are a bridge across generations, they are the point at which life begins and ends; that we, each and every single one of us, is a treasure trove of stories that have been shared, of the stories that are happening in the moments, and that we have a responsibility to care for these stories and individuals in our lives, to honor their place across lives.
Also important is the fact that this book centers on a family that is not rich in material things, but wealthy in love. At a time when so many children and families do not have the ability to garner the things they want and need, it is imperative that we remember the things we do have that money cannot buy, the valuable offerings we all have to give each other and ourselves.
What are your top 3 tips for writing picture books?
Be generous to your illustrator in your writing; write them lines that will allow them to have fun.
Be kind to your readers, offer them one gift at a time across the spread of pages; you do not need to overwhelm them or yourself.
Believe in the magic that happens in a page turn, the leaps in time and story, the powers of someone engaged in a story, invested in it, and let that be room for you to play in your own imaginative possibilities.
Beautiful tips! Tell us about other picture books you have published!
My first book was A Map Into the World. It was inspired by my real-life neighbor and daughter; it is a story about how we can store beauty in our heart, and how the things we carry are the seeds of hope and inspiration; it is a story about a young girl's encounters with the changing seasons in a year, the different seasons in a life.
My second picture book, The Shared Room, is also inspired by individuals in my life, a girl who drowned and the family that loves and grieves for her; it is a story about communal grief and a simple reality: when someone dies, the love lives on. The Most Beautiful Thing is my third picture book.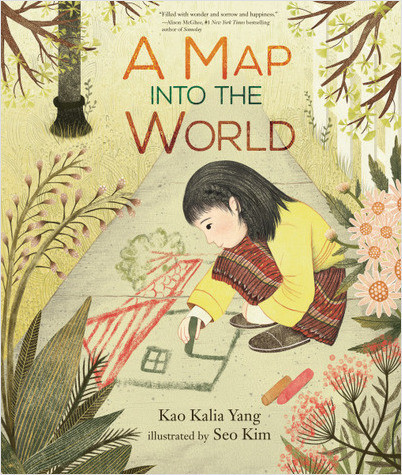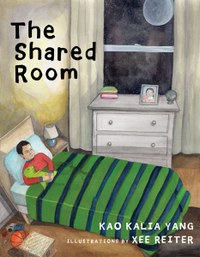 What's new and exciting?
There will be more picture books from me in the new year. In the spring, I have a new book coming out titled Yang Warriors, and that book is centered on a group of refugee children who go on a courageous and dangerous mission to find food beyond the camp, children who take on the responsibility of caring for each other.
Next fall, I have another book coming out titled From the Tops of the Trees; it is a story inspired by these long ago trips my father used to take me on to the tops of the trees in a refugee camp so I might see a bigger, free world. I'm excited for all these books to enter into the hands of readers, families, and classrooms. I believe deeply in their beauty, their optimism, and their power.   
Congratulations to Jenny Morales for winning a copy of TY'S TRAVELS: ALL ABOARD from my last post!
Thanks for reading and see you next time!
-Michelle