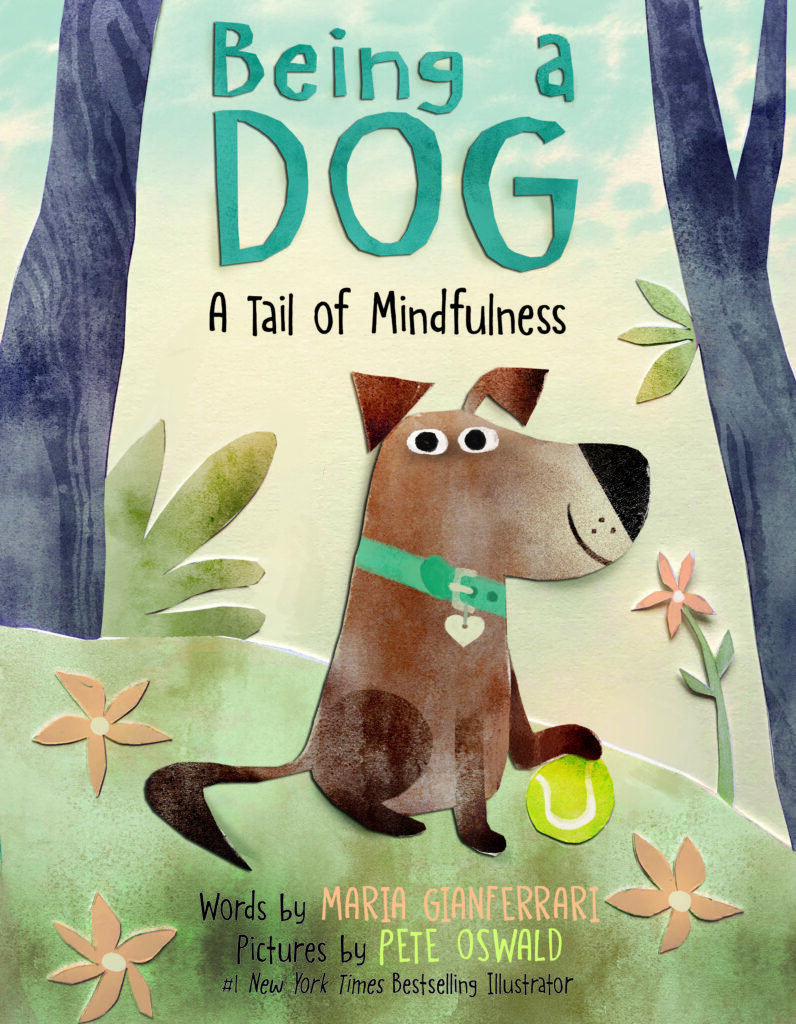 Andrea: If you read my previous blog post interviewing Maria Gianferrari about Bobcat Prowling, then you know that she had two books release this year. I'm excited to interview Maria again, this time for her second 2022 book baby, Being a Dog: A Tail of Mindfulness.
Hi Maria! Congratulations on your second picture book published this year! What inspired you to connect your love of dogs to the concept of mindfulness?
Maria: I was very depressed for a couple of months after my beloved rescue dog and companion Becca died, and I was unable to write. Once I was finally ready to write again, I wanted to re-experience the joy and love and peace that I had felt in Becca's presence. I got to thinking about how dogs live in the present—that's how they exist in the world. I was trying to do that too, with my grief, to feel it, but not let it consume me. I was remembering how Becca would greet me with utter joy at the door, wagging her whole body. It didn't matter if I was gone five minutes, or five days. When I finally was able to write, the words flowed out. I think of this book as Becca's gift to me. And it's dedicated to our family dogs present and past.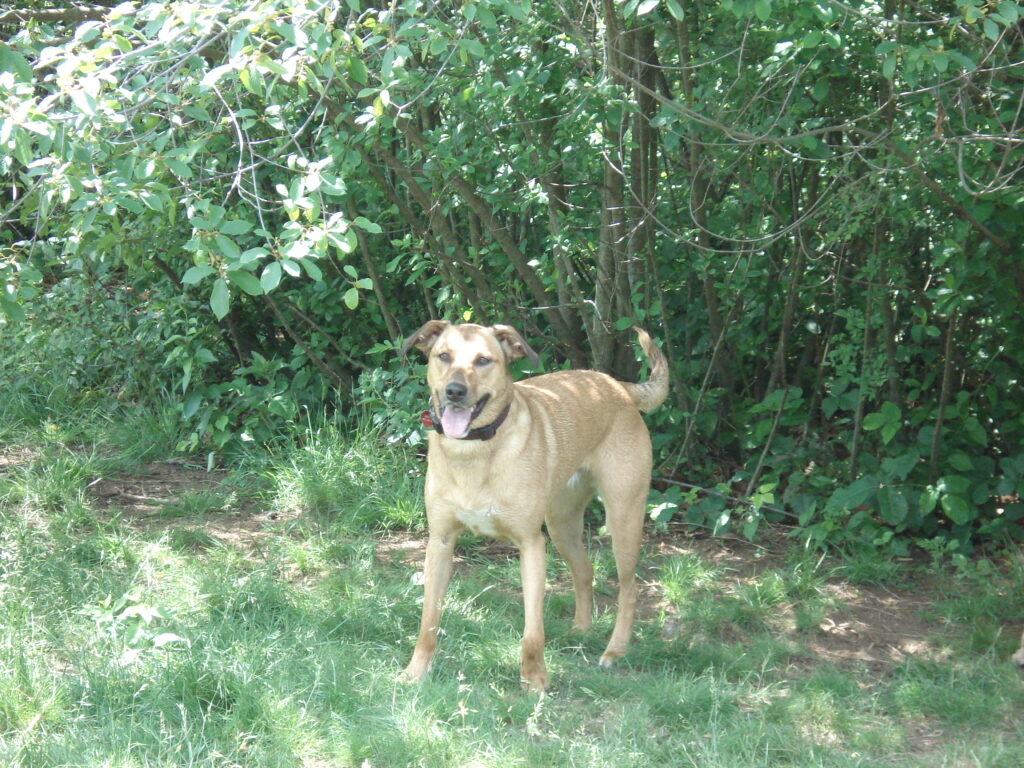 Andrea: I'm so sorry that you lost Becca! This book is such a wonderful tribute to her and her spirit, and I love that you consider this book a gift from her. Something that several of your books have in common is a structure that invites the reader to participate and physically engage with the text (and the back matter). What about this structure and approach appeals to you?
Maria: I love that it makes the reading experience feel more direct and interactive. Picture books are meant to be read aloud, but with this type of approach, it makes it fun to act out and to engage readers' attention even more. And as the writer it makes me feel as if I too am participating in the action, if that makes sense.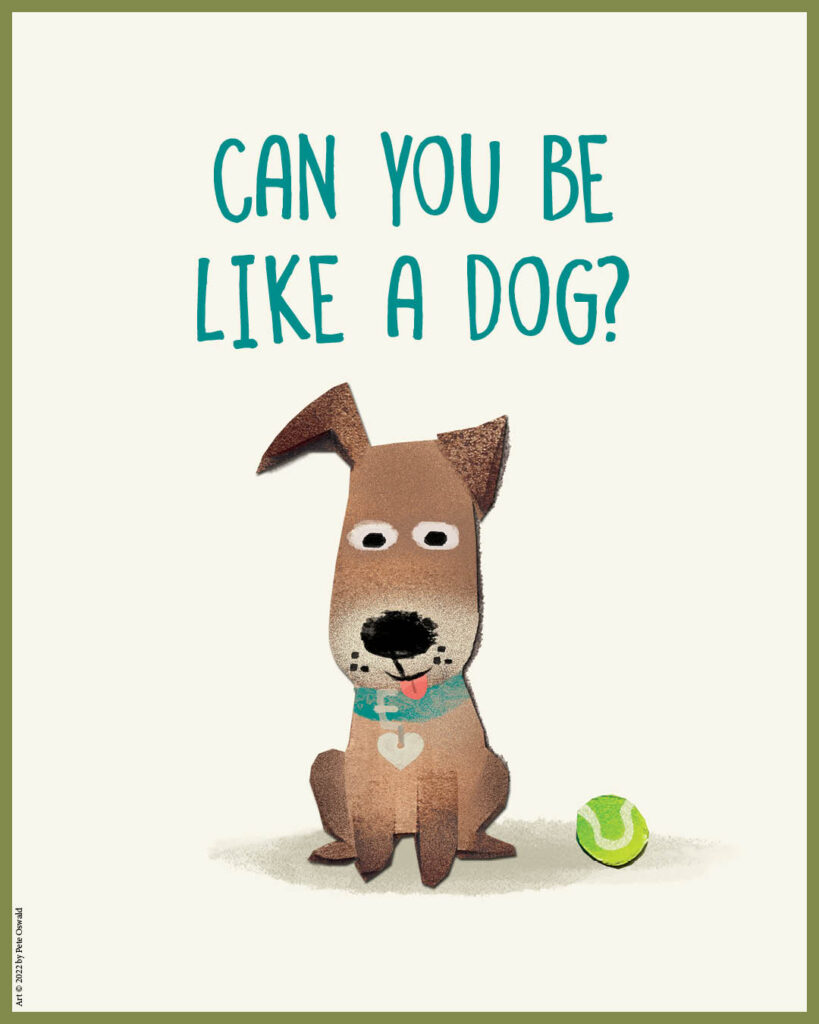 Andrea: That makes total sense! Speaking of participating in the action, how do you incorporate mindfulness into your writing practice?
Maria: Ha! How do I TRY to incorporate mindfulness? It's a goal that I often seem to fail at. I have some pre-writing strategies that help me get into the zone, like forest-bathing/walking in the woods, just trying to take everything in using my senses, in each moment.
When I'm drafting, which can be very anxiety-provoking, it helps me first to write by hand. I can hear the scratching of pencil on paper as I write, which makes me feel connected (and it also feels like it's play, which is more freeing). The other thing I do is to listen to nature sounds, like ocean waves and birdsong, which helps transport me to the right mental space. I cannot listen to music, it's too distracting, but nature sounds are soothing and peaceful.
Andrea: I will have to try listening to nature sounds the next time I'm drafting! I love Pete Oswald's cut paper and watercolor illustrations. They fit the mood and the text so well. Can you tell us a little about the artwork — if you had art notes in your manuscript, if you and Pete collaborated, how you felt when you saw the art, etc.?
Maria: Me too! They're just pawfect for the text! I had some notes in terms of logistics, just that the general structure was a morning wake-up to evening bed-time one, but Pete worked his magic throughout. Most of my notes were for the seasonal stuff in the back matter as well as notes on how dogs perceive the world. I love how Pete made them into signposts—so clever! We went back and forth to make the art and text work as seamlessly as possible, cutting and paring and tweaking.
Andrea: I'm going to ask you the question that I personally dread, because I don't start writing a story with this goal in mind, but — what do you hope readers will take away from this book? Did you begin this project with a message or lesson in mind?
Maria: First off, I just want readers to feel happy while reading it. The joy in Pete's art is truly contagious. How can you not wag your body while reading this spread?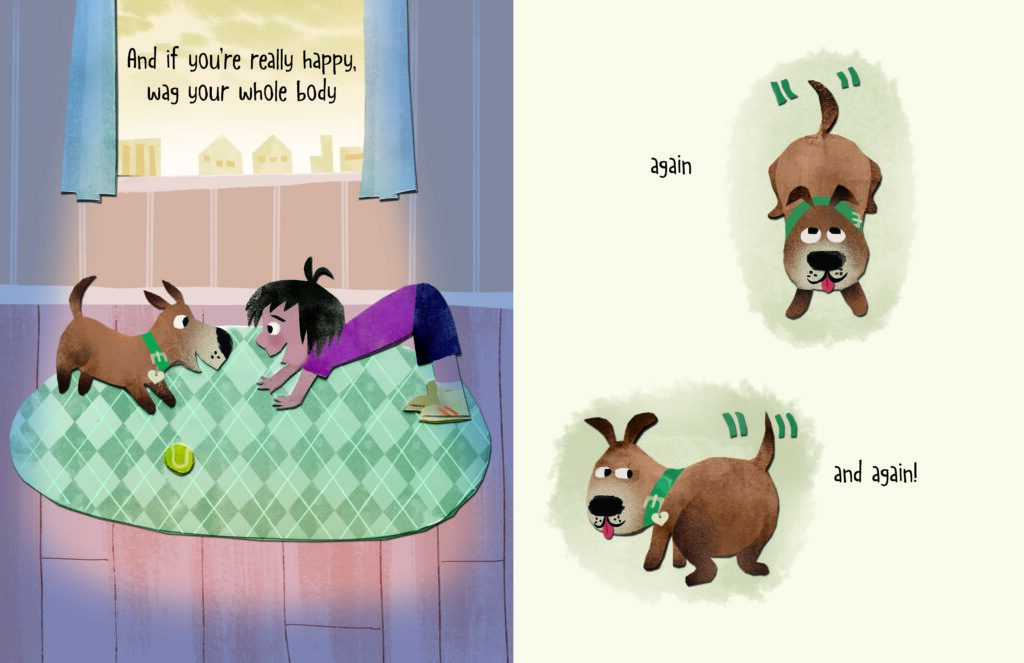 My goal was to make the idea of mindfulness, something that kids do naturally anyway, more relatable. I wanted to be sure to include something practical too, so there's a breathing exercise that kids (and adults) can do anywhere when they're feeling stressed or anxious or worried. The pandemic has been trying and isolating, and deep breathing can help us to feel calmer and to cope with every day stress. The back matter also includes ideas for doing a mindful nature walk focusing on different senses throughout the seasons.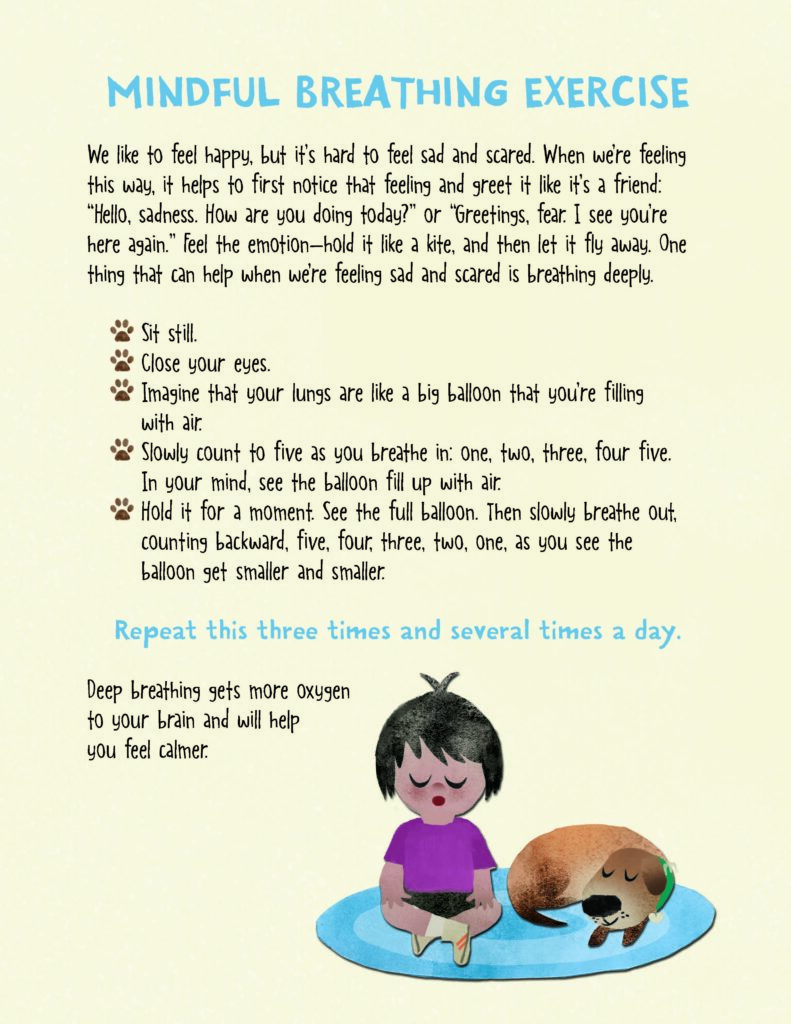 Andrea: This is such a great exercise, as is unplugging and going for a walk. I understand BEING A DOG: A TAIL OF MINDFULNESS will have a companion book? Can you tell us a little about that and when it will be published?
Maria: Yes! It's called BEING A CAT: A TAIL OF CURIOSITY, and it will release in April 2023. Pete's art is equally joyful, and even funnier. I just love it! It's dedicated to our cat-loving editor, Nancy Inteli, and her trio of kitties, Jerry, Lulu & Keiko.
Andrea: Well, that sounds like PURRfection! I can see this becoming a series of books with animals and their related personality traits! Thank you for being on PBB again, Maria!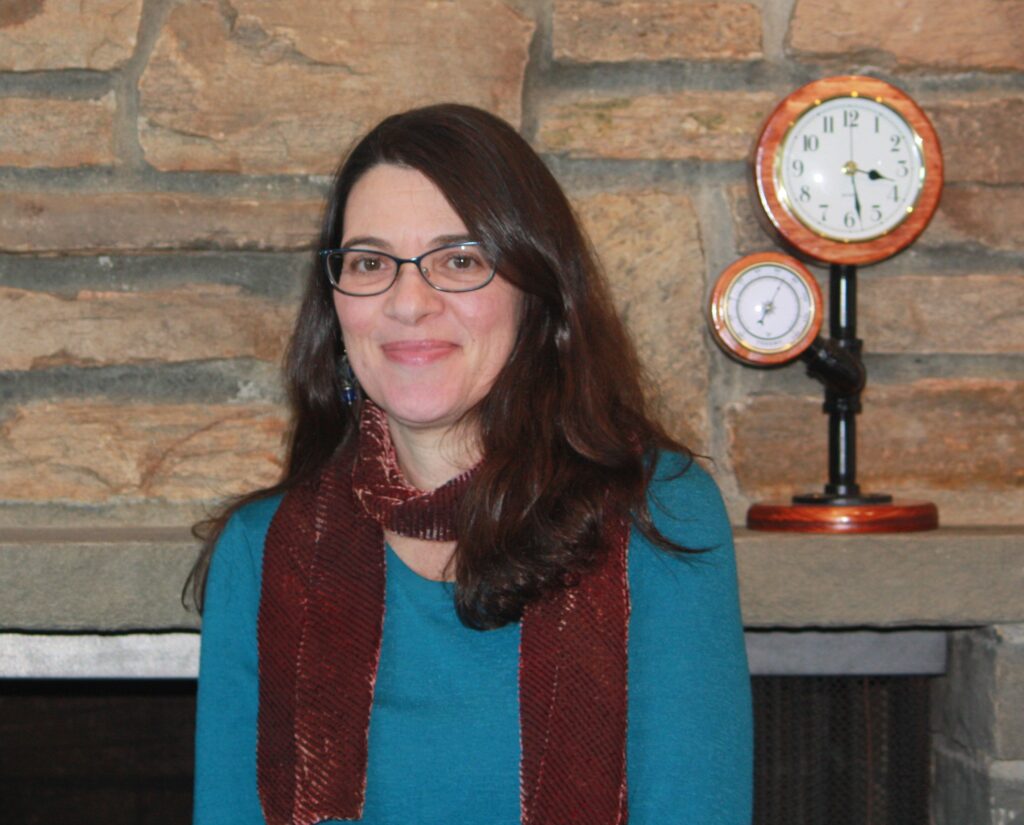 Maria Gianferrari and her rescue dog Maple play race and chase in Massachusetts rain or shine. She's also the author of these pawsome dog "tails": the Penny & Jelly books, Hello Goodbye Dog, and Operation Rescue Dog. Can you tell that Maria loves dogs? Writing Being a Dog helped Maria feel joy again after losing her rescue dog Becca. You can learn more about Maria at her website, www.mariagianferrari.com.
IG: @maria_gianferrari_author
Twitter: @Gianferrari_M
Facebook: https://www.facebook.com/Maria-Gianferrari-800629079959897
Maria is generously giving away a copy of BEING A DOG: A TAIL OF MINDFULNESS to one lucky reader. Please comment by June 27th to enter. Domestic U.S. addresses only, please.
The winner of LION GETS A SHOT by Hyewon Yum is…Kathy Cannon Wiechman! And the winner of LULI AND THE LANGUAGE OF TEA by me and Hyewon is… Susan Johnston Taylor! Congratulations to both winners! Look for an email from me soon.