Wondering about my use of the word magic? Well, any book that instantly silences two little boys, 6 and 4, who then pore over every page as I read aloud, repeatedly insisting that I stop to let them study the details of EVERY spread, is magic to me.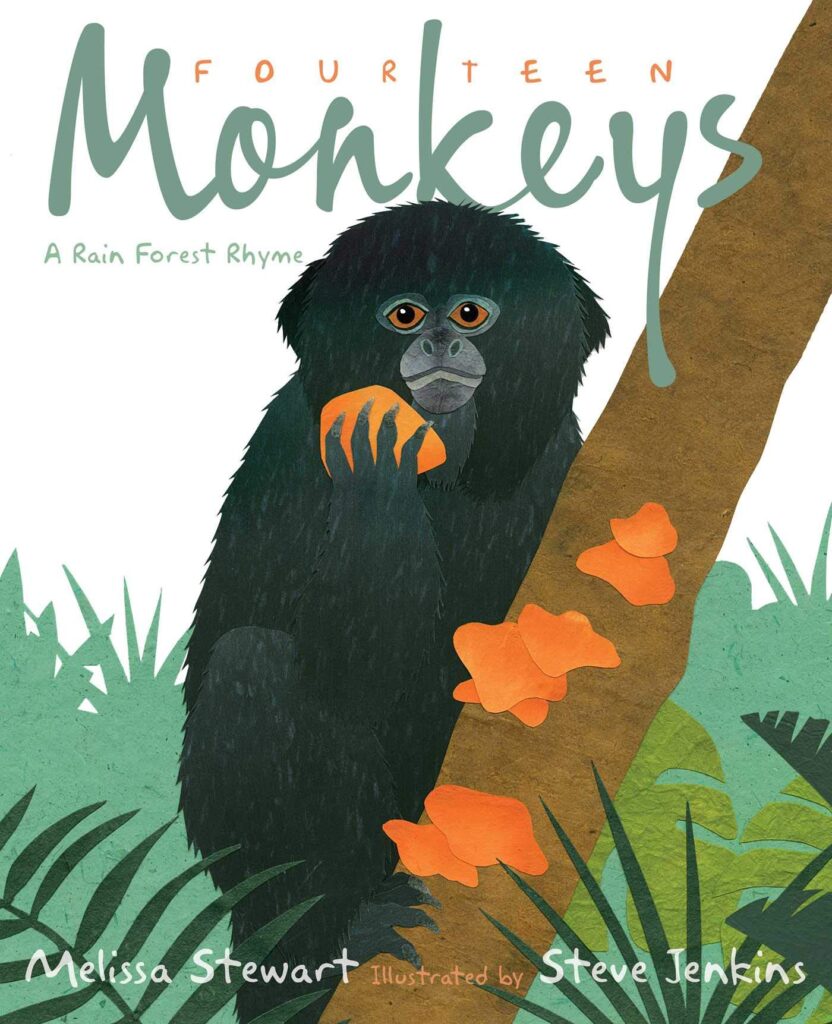 The gist of FOURTEEN MONKEYS, A Rain Forest Rhyme (Melissa Stewart/illus. Steve Jenkins, Beach Lane Books) is that fourteen species of monkeys, while different in many ways, all live in harmony in one Peruvian forest, Manu. How is this book brilliant?
The main text is written in simple rhyming text that appeals to and is appropriate for younger listeners (or beginning readers).
Each spread features one monkey species behaving like their kind does, often in action, sometimes sitting with others. You know, being monkeys. Since the first spread featured red howlers, I pulled out my phone and found a YouTube video so the boys could hear red howlers in action. Oh, did they ever LOVE that (as did I. Take a listen; you'll get it. https://www.youtube.com/watch?v=HsCfqLEJKNQ).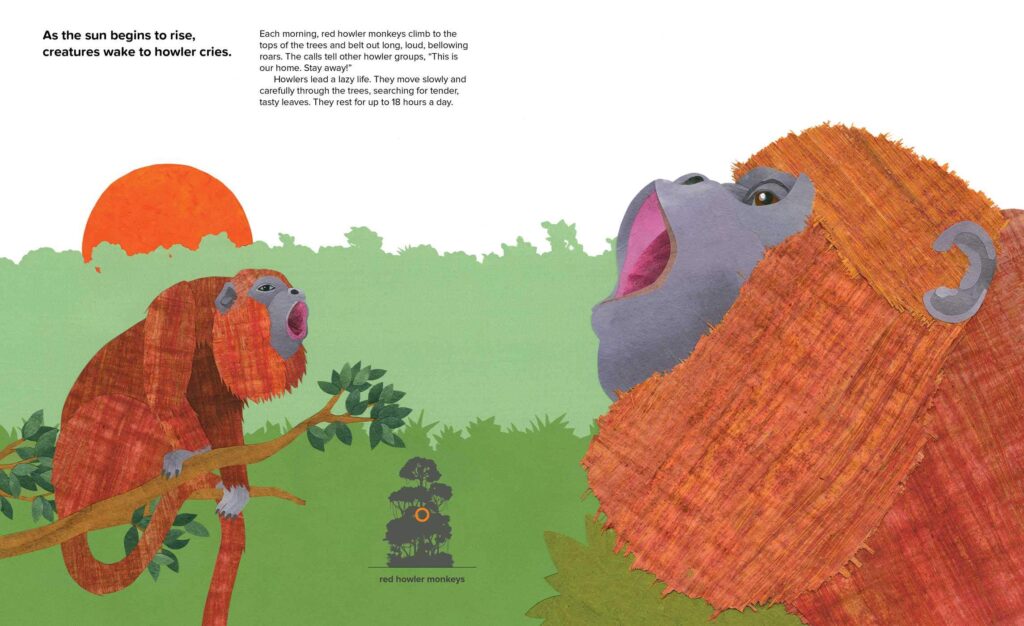 3. Each spread has text aimed at older readers that relays more info–fascinating facts that the 6-year-old enjoyed a lot, Wild Kratts-loving animal nut that he is.
4. There's a small inset on each spread that shows at which level of the rain forest this particular monkey lives. The 4-year-old zeroed in on that and had to flip back and forth numerous times to see which ones overlapped a bit, exactly how far some were from others, etc.
5. The art, as you can see, is dazzling. The entire book is just designed so beautifully and in a way that invites the next page turn.
At the end of this beauty, readers/listeners are rewarded with fabulous back matter consisting of a full-page vertical shot that shows rain forest layers and silhouettes of each monkey, all on the same group of trees, to get the full effect. PLUS more about each species, about monkeys in general, and an inset map of Peru that shows where Manu is located. A bibliography, sources for further reading …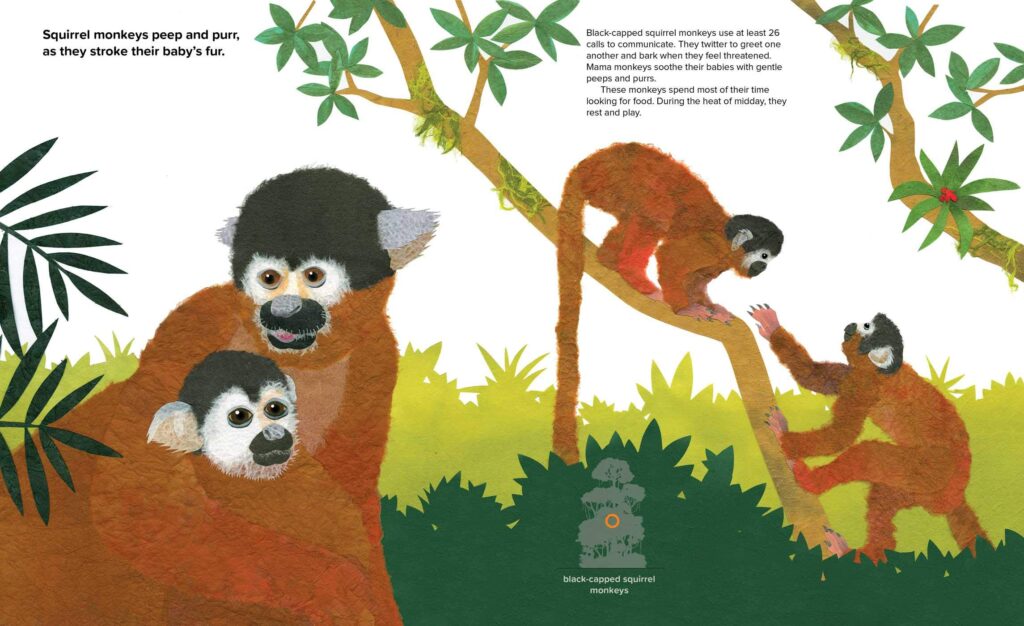 You just have to see this one. Highly recommended!