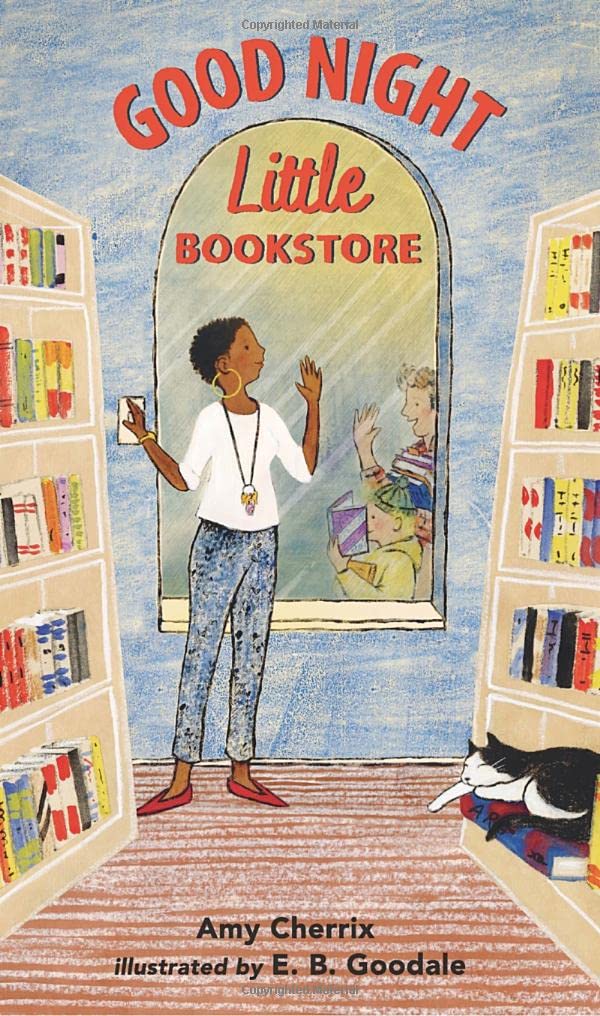 It shouldn't come as a surprise that my woman-owned, local, independent, kids' bookstore owner thrust a copy of Good Night Little Bookstore, written by Amy Cherrix and illustrated by E.B. Goodale, into my hands saying,
'I love this book, of course I would because I own a bookstore, but I would have loved it anyway— see what you think?'
I loved it, too.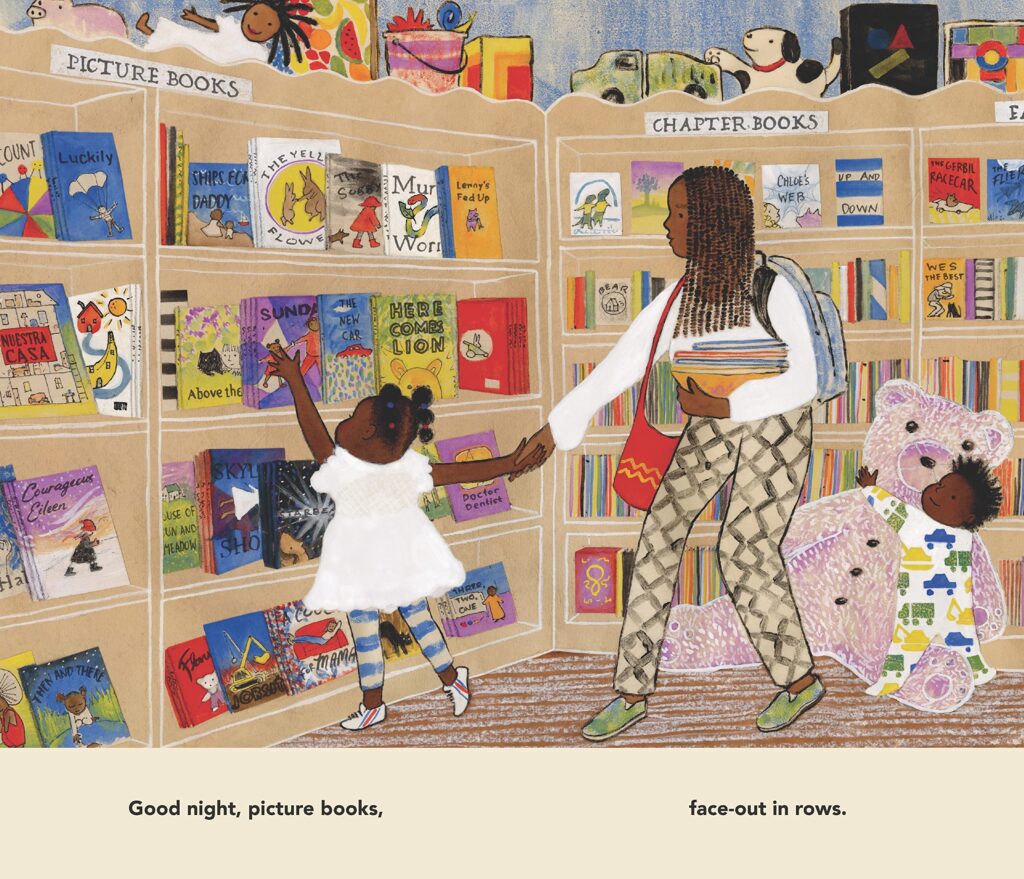 It's a tall and skinny book feeling to me like a book on a bookshelf. The sing-song lyrics take the reader through the steps of closing a small bookshop for the evening. Saying goodnight, to each tiny contributor and including the reader as part of this intimate heart of the community. The font is simple, sans-serif, and bold. The warm toned illustrations lushly fill each page with pattern and detail. The titles of the books on the shelves include both older and newer classics— a nod to the nostalgia and importance of picture books in our lives.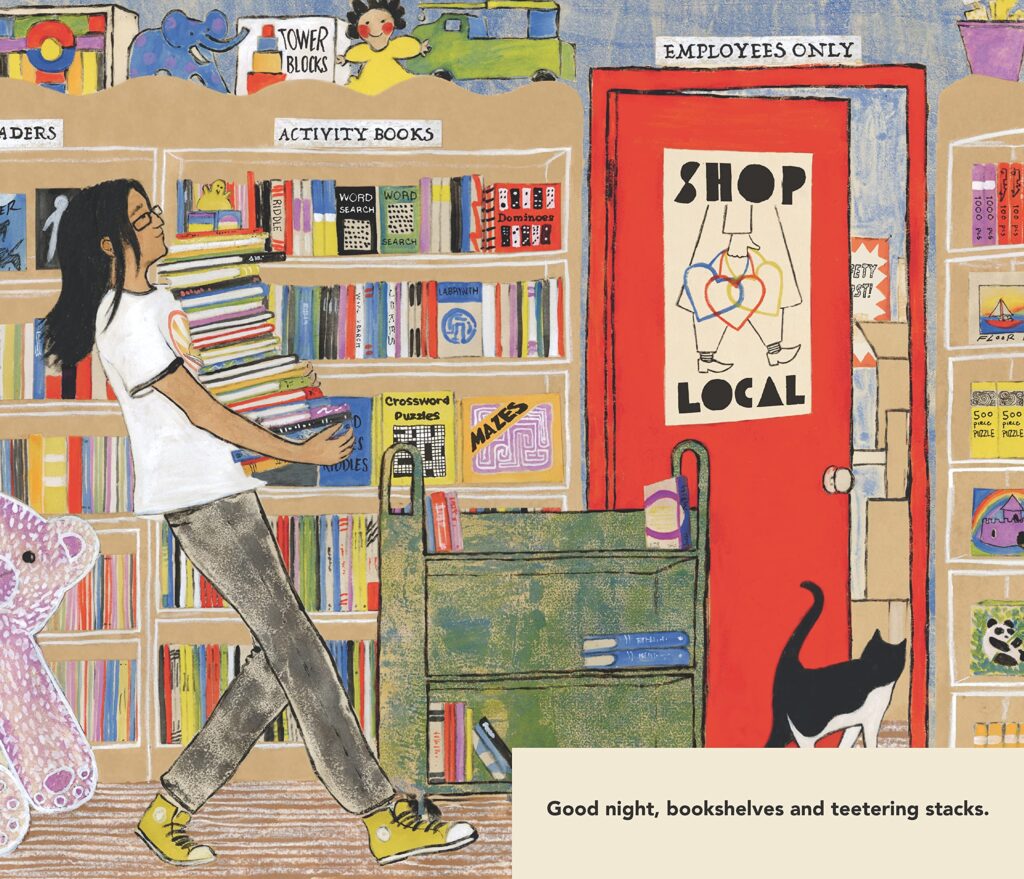 The structure reminded me of goodnight moon. But I suppose it would be hard not to make that connection. I enjoyed the introduction of wordplay and sounds. 
Good Night Little Bookstore lovingly portrays the importance of our small businesses and bookstores in our lives at the same time it recognizes and reinforces the importance of books to all of us. What is not to love about that?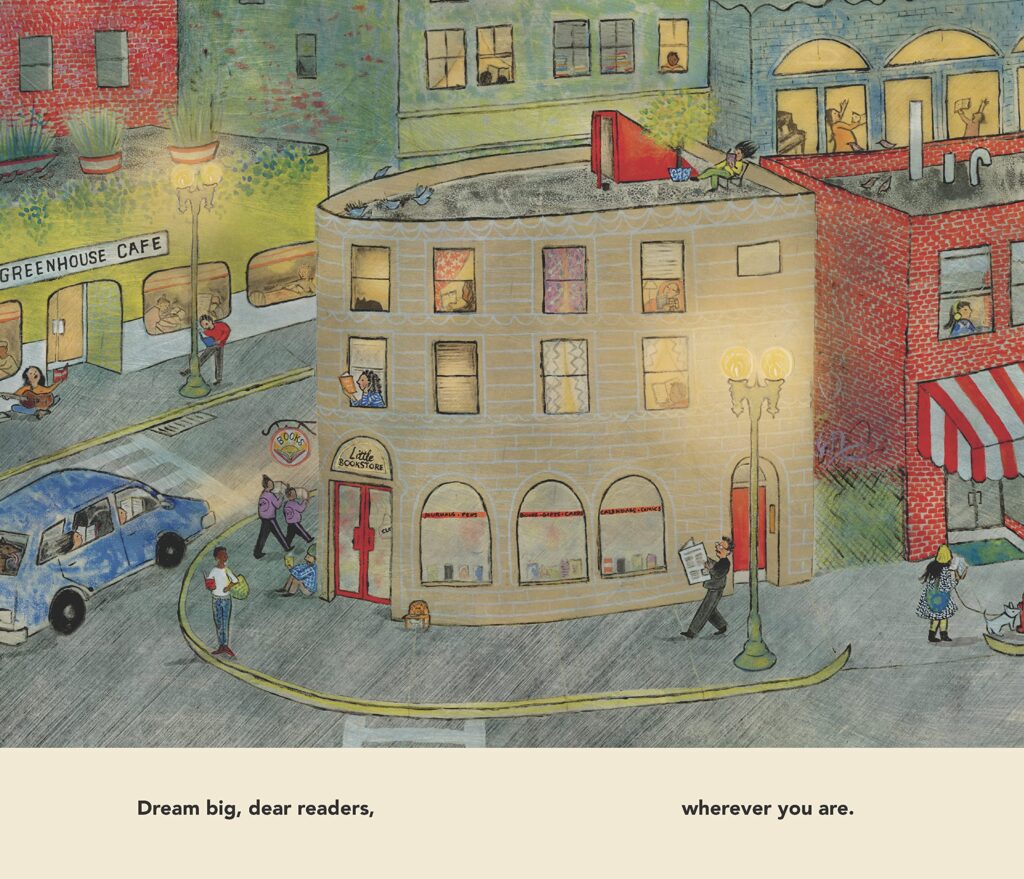 And, by the way, the bookstore owner that I mentioned owns Sidekick Coffee and Books. If you are in the Iowa City area you must stop in. If you are not local, then perhaps a trip to Iowa City is in order someday? Not only does this special indie kid bookstore passionately support kids' literature, they support Picture Book Builders as well!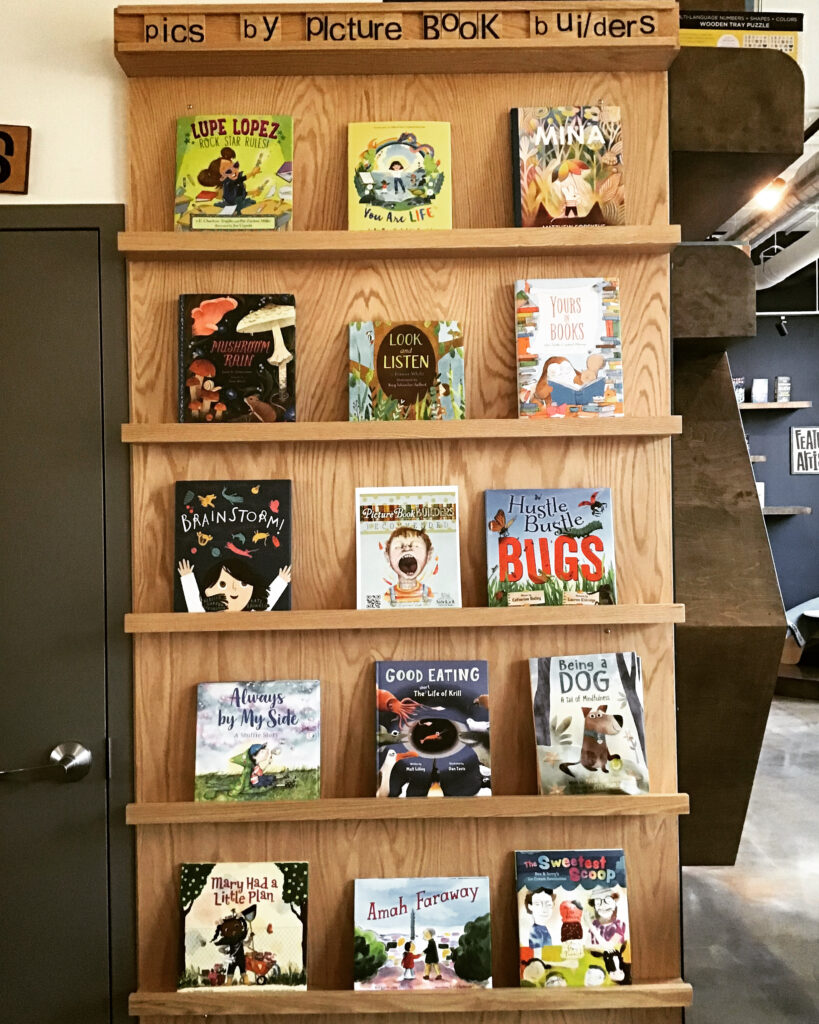 Thank you, to ALL independent booksellers and bookstores. 📚 
You always have been, and always will be, a meaningful part of our lives and our communities. 
And we are very, very grateful for you!