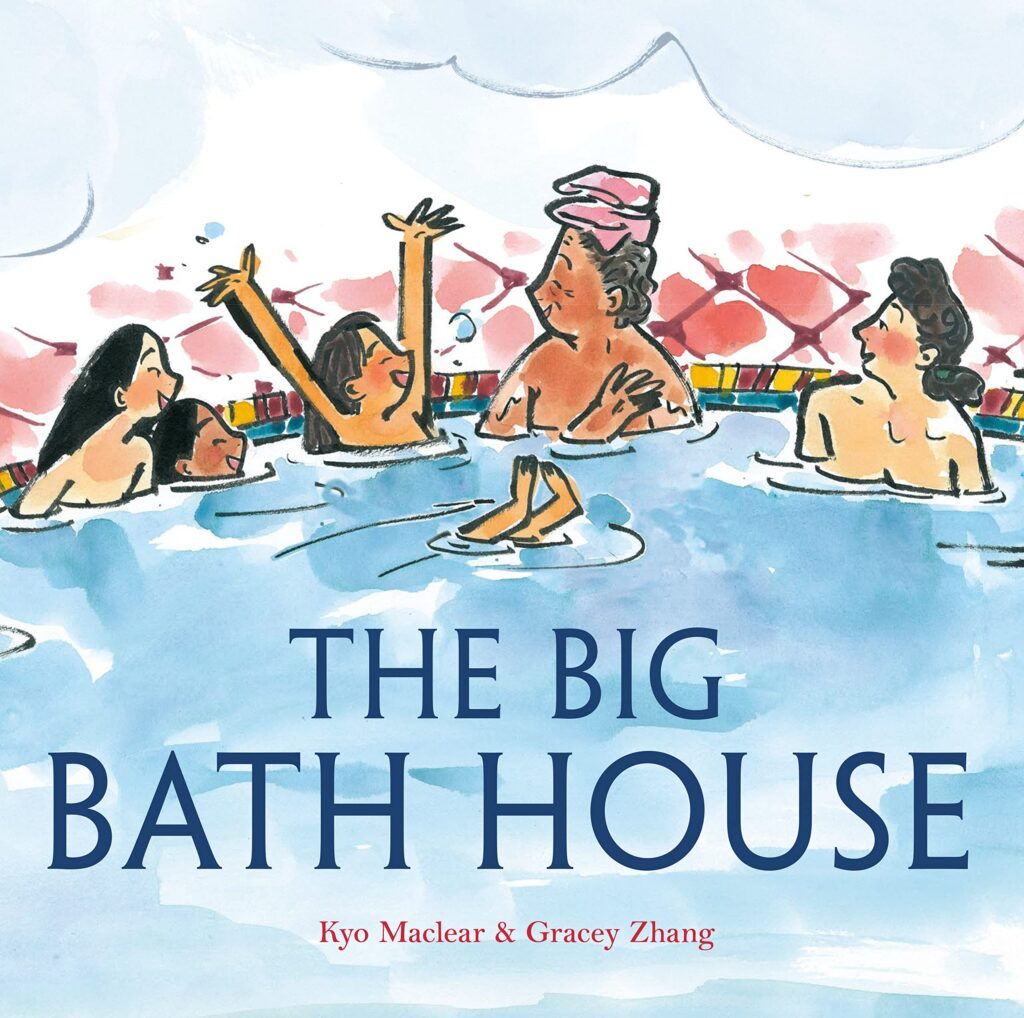 Happy Valentine's Day, everyone! A day full of love and I'm excited to celebrate a picture book with which I am quite enamored ❤️
The Big Bath House, written by Kyo Maclear and illustrated by Gracey Zhang.
The story is narrated by a little girl going to visit her Baachan which, I learned by reading the short list of definitions next to the title page, is short for Oba-chan, meaning "Grandmother" in Japanese. There are a few other definitions which is helpful, but the illustrations also act as descriptions as you read the story and, to be honest, I didn't notice the definitions my first few reads through the book.
The story is a simply told memory the little girl tells us about going to visit her Grandmother and Aunties. Walking down the street in their wooden sandals and wearing a yukata. Going to the big bath house.
"You'll all dip your bodies,
your newly sprouting,
gangly bodies,
your saggy, shapely,
jiggly bodies,
your cozy, creased, ancient bodies.
Beautiful bodies."
The little girl describes what happened. What she saw. What was common and what she grew up accepting. This meaning of the book is reinforced by a straightforward, unassuming, unpretentious, un-preaching narrative. There is a lovely author note stating why Kyo Maclear wrote the story and her happy memories of visiting her grandmother.
There is controversy about this book and the depiction of naked women. And, this might not be a book that everyone cares to share with their little ones. But I am posting with that understanding and my personal belief that this is a very well crafted picture book about the author's memory from her culture.
The words are perfectly chosen— believable and lyrical. And the illustrations are stunning. Gracey Zhang has a heavy-lined almost calligraphic quality to her work. The women are full of energy and her gestural lines feel honest and pure. There are all shapes and sizes of naked bodies represented and just like the words, done so in a way that feels organic and unassuming. The words feel comfortable. The illustrations feel comfortable. And the characters are comfortable and joyful.
This feels like a story that only Kyo Maclear could write. And one that only Gracey Zhang could illustrate. I'm glad that they did.