Am I ever glad I met this funny, sweet, lighthearted, fall-iscious romp!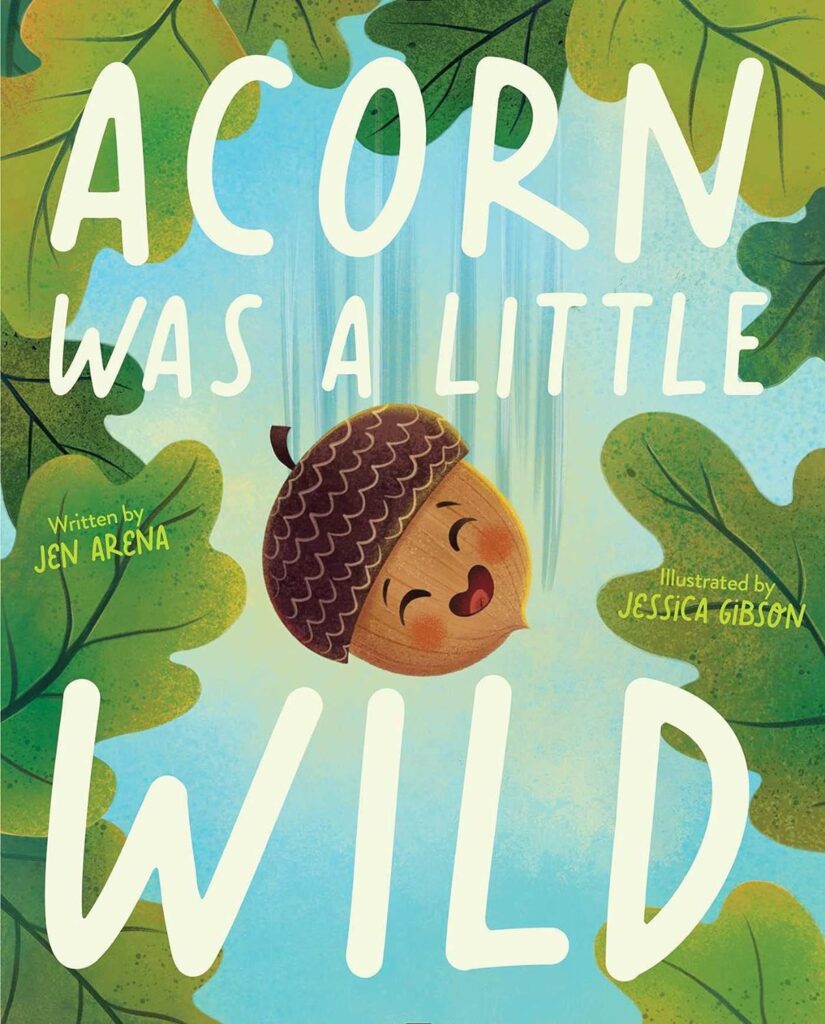 How do I love thee? Let me count the ways:
As stated above, it's funny AND sweet. Humor and heart, a combination guaranteed to get my writerly heart thumping.
A nonhuman protagonist that works. Now, you wouldn't think an acorn would have much control over his own destiny. Oh, but he does. He protags his impulsive little self into all sorts of predicaments.
Voice. It's written in third person, yet you feel like you're experiencing Acorn's adventures through his sensibilities. And without one. extra. word. Well done, (former editor) Jen Arena.
Unpredictability. I mean, you know he's going to end up growing into a mighty oak. But HOW on earth is he going to get to that point? That not knowing kept me turning pages.
Jessica Gibson's marvelous illustrations. Simple, yet irresistible. Color me SOLD. (Yes, I bought this one. Teachers, this would make a great addition to your classrooms.)
An extremely satisfying ending. Even though Acorn grows into an oak, he's "still a little wild inside." AND he has a way of pulling that from everybody around him. Perfection.
My all-time favorite acorn book. (y'know. so far.) Random spreads to whet your sightbuds: