November is PiBoIdMo Month!
PiBoIdMo (Picture Book Idea Month) is a come-up-with-30-picture-book-ideas-in-30-days challenge. Tara Lazar is the mastermind behind PiBoIdMo.  She invites writers, illustrators, and industry professionals to share inspiring posts on her blog all month long.
See?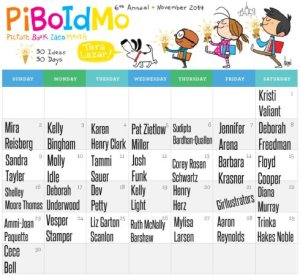 I have been a contributor to PiBoIdMo since the beginning. What an honor! I am crazy about this challenge.
For me, coming up with a good idea is the hardest part of the entire picture book writing process. I love having a month that is completely dedicate to IDEAS.
In past PiBoIdMo posts, I've encouraged picture book writers to celebrate the weird stuff in life, put a twist on the familiar, use setting as a takeoff  point, try a variety of structures, and start things off with a title.
And THIS is my 2014 PiBoIdMo Post:
How To…"How To"
For PiBoIdMo 2012, my blog post focused on a variety of ways a writer can structure a picture book.
This time around, I wanted to share a different approach to framing a story.
*drum roll, please*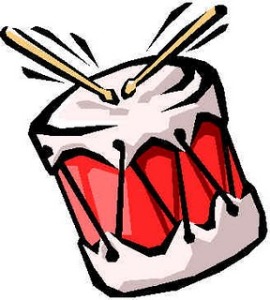 THE HOW-TO… STRUCTURE
The How-To…Structure offers readers information on, you guessed it, how to do something.
Keep in mind, however, this structure isn't just a list of bland, disjointed steps for accomplishing a task. Nope. Nope. Nope. These steps (along with the art) need to tell a real deal story. There should be a beginning, middle, and end. There should be characters, conflict, plot, setting…. There should be opportunities for your readers to feel something.
Some good examples of books that use the How-To… Structure are as follows:
Vampirina Ballerina by Anne Marie Pace, illustrated by LeUyen Pham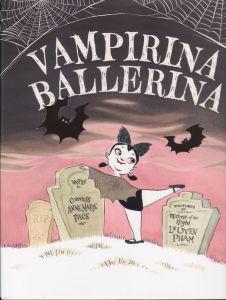 So You Want to Be a Rock Star by Audrey Vernick, illustrated by Kirstie Edmunds
How to Babysit a Grandpa by Jean Reagan , illustrated by Lee Wildish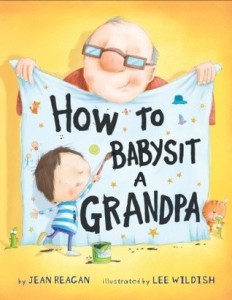 How to Wash a Woolly Mammoth by Michelle Robinison, illustrated by Kate Hindley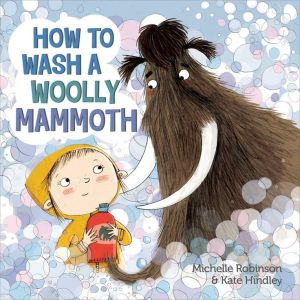 Your Challenge: Jot down a few possibilities for some How-To… books of your own. It might help to think in terms of a title. Even easier, just fill in the blanks to the prompts below and see where they take you.
How to__________
Guide to Being a ________
The __________ Handbook
This is what happened when I just filled in those blanks:
How to Catch a Dragon
Guide to Being a Big Brother
The Pirate's Handbook
Extra Credit:  Analyze the picture books I mentioned earlier in this post. How did those authors incorporate the How-To…Structure? Do you see some sort of story arc in these books? Did you notice any special word play? The rule of threes? What did you find particularly satisfying in those books?
Happy brainstorming, everybody!
BIO:
Tammi Sauer is the author of Nugget & Fang, Princess in Training, and many other picture books. She has another eleven books under contract. Her latest manuscript sold at auction. It followed the How to…Structure. Ooh.