Ever had a great idea for a picture book—one you're really excited about—only to discover your idea has already been fleshed out, written, illustrated and published so well there's no point in pursuing the project?
Disappointing, right?
Ever discovered the existence of this book only after you've invested several months (or longer) researching, writing and thinking about this idea?
Even worse.
Normally I avoid the second scenario by searching Amazon for similar titles and subjects early in the writing process. But last year I pulled out a project I'd put aside for a while—a rhyming text about various types of birds' nests (young non-fiction in the vein of Castles, Caves & Honeycombs, my book about animal homes)—and didn't bother checking Amazon again.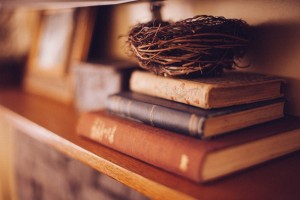 Dumb mistake. Months of work later, I discovered a brand new rhyming picture book about—you guessed it—various types of birds' nests. And illustrated by a Caldecott Honor winner to boot.
I felt ill—mad at myself for not checking Amazon sooner, and bummed that I had to scrap this project and start all over again on something new.
To me, starting over is the scariest part of the writing process. I'm always fairly certain that I've run out of ideas, have nothing new to say, that I'll never sell another manuscript again. Then, somehow, an idea turns into a few sketchy lines. If I'm lucky, those lines turn into the flimsy skeleton of a story. And then the fun begins.
But here's the thing: we're always starting over. We finish a story, we start over. We hit a dead end, we start over. We get multiple rejections on a project we were sure we'd sell, we start over. And despite those nagging voices that tell us otherwise, there's no finite pot of good ideas, no dwindling reservoir of creativity we're in danger of draining dry (although the reservoir might need some replenishing, especially after a long, overly-stimulating holiday).
But back to that nest book . . .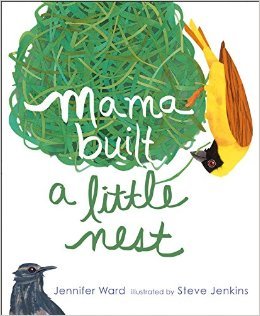 Each spread of Mama Built a Little Nest—written by Jennifer Ward and illustrated by Steve Jenkins (S&S/Beach Lane Books, 2014)—features a stanza about a particular type of bird and its nest along with an informative note. Here's one for weaverbirds: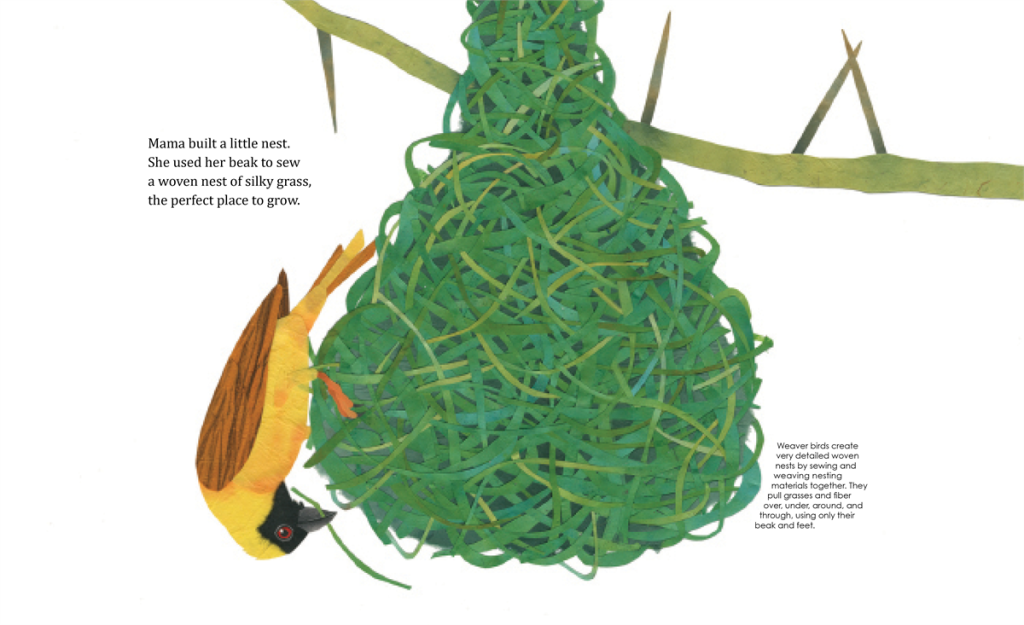 Nearly every stanza begins with "Mama built a little nest." That repetition, combined with the rhythm pattern of a familiar song—"Mary Had a Little Lamb"—makes the information appealing, accessible and memorable to young kids. (By the way, writing something to the tune of a particular song is a great exercise, one I've used in workshops and for some of my own books.)
Here's another sample, this time of the falcon: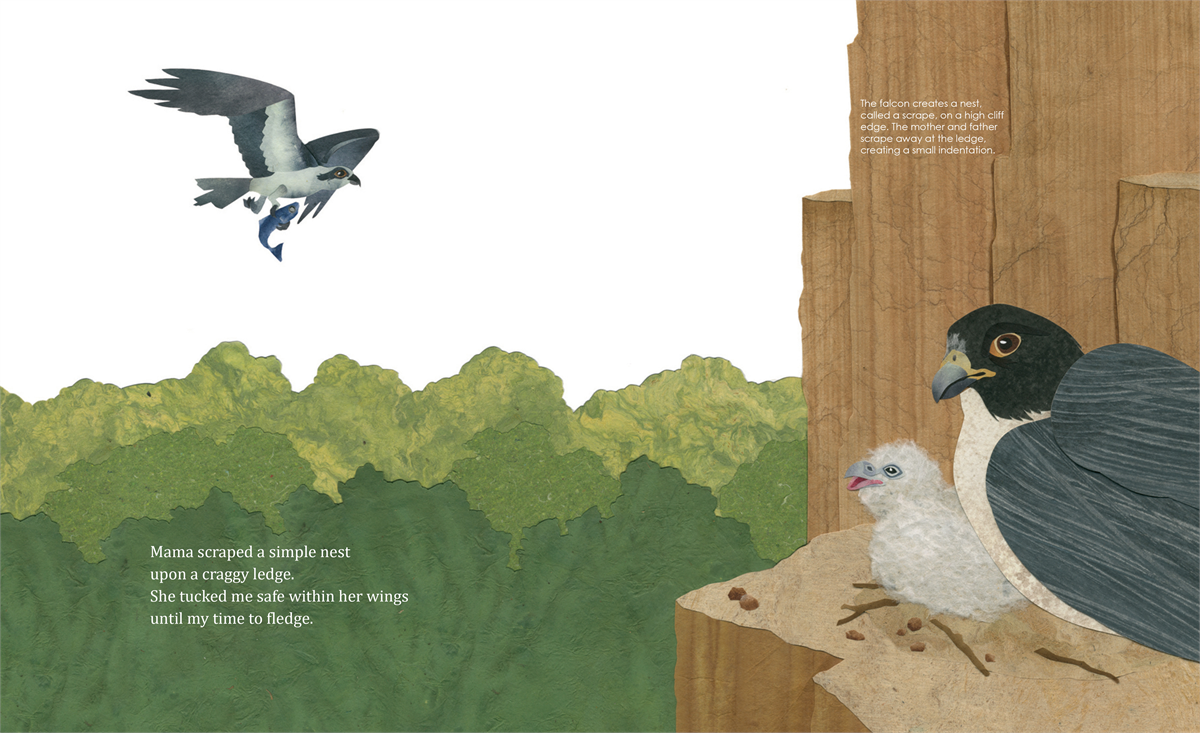 See why I abandoned my bird's nest project? Even so, I still have hopes that my avian research will one day pay off. As it happens, several of my books—Babies on the Go, Maxwell's Magic Mix-up, Rub-a-Dub Sub, and The Essential Worldwide Monster Guide—evolved from ill-fated manuscripts that I never finished or couldn't sell. So don't throw anything away!
How do you feel about starting over? And what do you do to replenish your reservoir of creativity (post-holiday or otherwise)? Leave me a note.
And here's to a happy and creative 2015!