Last month on 100 Scope Notes, Travis Jonker shared a wonderful post called "The Art of the Picture Book Barcode."
Now I have always loved spotting a well-placed barcode on the back of a picture book. Seeing a collection of that kind of awesomeness? What more could I want?!
I thought it would be fun to dig through some of my picture books and add a few extras to the mix.
Edgar's Second Word
by Audrey Vernick, illustrated by Priscilla Burris
The barcode is part of the loot piled in a wagon.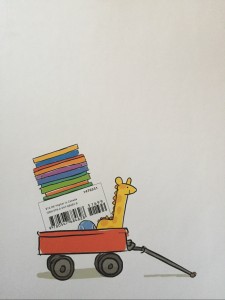 Chopsticks
by Amy Krouse Rosenthal, illustrated by Scott Magoon
The barcode serves as part of the labeling on a sugar packet.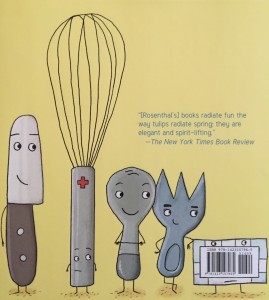 Oh No! (Or How My Science Project Destroyed the World)
by Mac Barnett, illustrated by Dan Santat
The barcode looks like robot talk.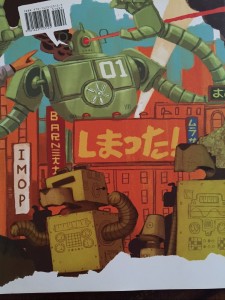 Peggy
written and illustrated by Anna Walker
The barcode makes a lovely stand for a chicken.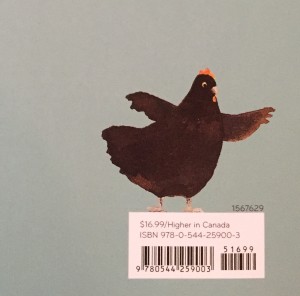 Rabbit & Squirrel:  A Tale of War and Peas
by Kara LaReau, illustrated by Scott Magoon
The barcode looks like one of the labels in the garden.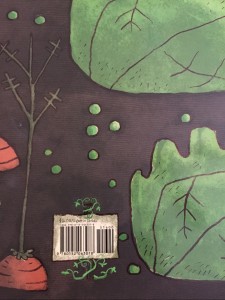 Nugget & Fang
by Tammi Sauer, illustrated by Michael Slack
The barcode gives the little crab on the sea floor something important to do.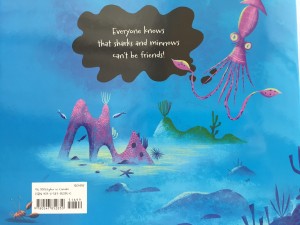 Do you have a favorite picture book barcode? If so, please share in the comments.