Say hello to Ollie and Claire, buddy story extraordinaire, by Tiffany Strelitz Haber, illustrated by Matthew Cordell (Philomel, 2013).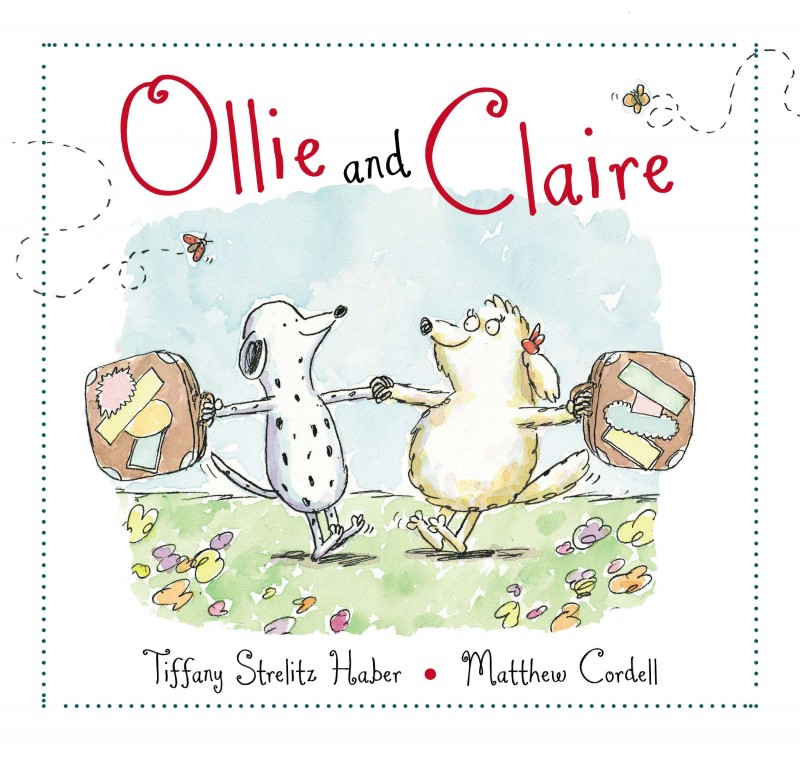 Hello, Ollie. Hello, Claire. But, no. I'm saying it wrong, because these two do everything together every day. Hello, OllieandClaire. Here's how Tiffany Strelitz Haber introduces them:
"Ollie and Claire were a tightly knit pair,/like hot buttered biscuits and jam./They frolicked by day at the park and the bay,/where they yodeled and yoga'd and swam."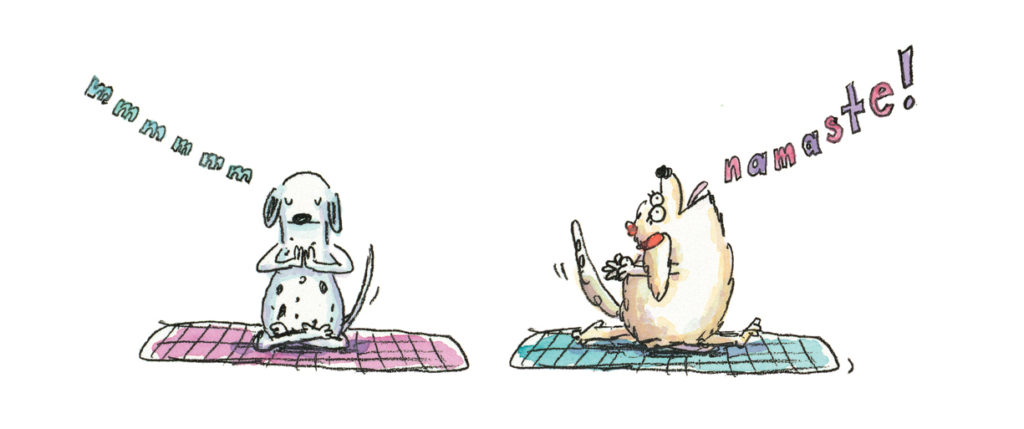 So everything's going along smoothly, la-la-la, except that, secretly, it turns out Claire's been feeling a little restless, a little bored. Things have grown a bit .. well, stale. Claire, it seems, has secretly been longing for adventure. Then she happens upon a sign – somebody's looking for a travel friend for an around-the-world trip. A real, live adventure? Yeah, baby! Sign her up!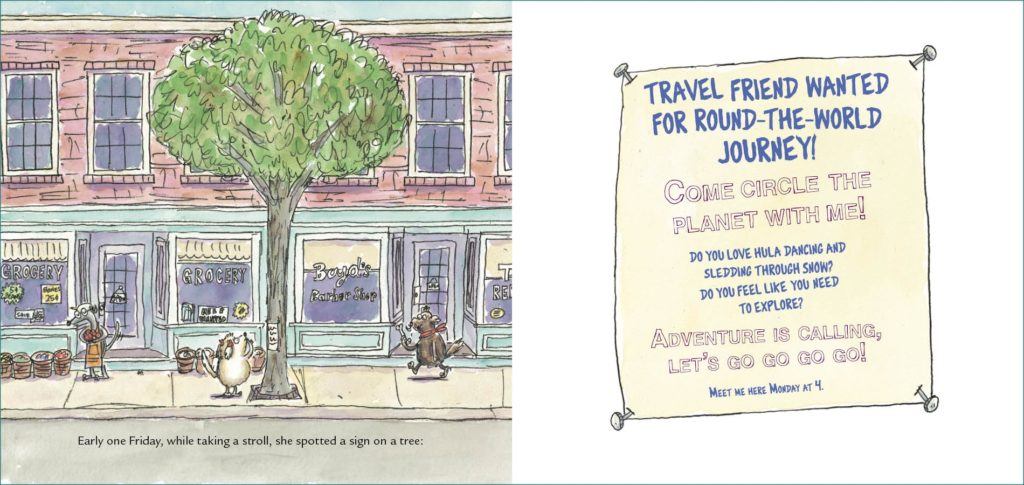 As you can tell from that opener above, this is a rhyming story, yessirree, and my favorite kind of rhyming story. One in which the lines are DENSE with character building and story.  Feast your eyes (and ears) on this, the scene in which a wildly-enthusiastic Claire is hurriedly packing:
"Claire hurried home, where she tore through the closets/and gathered up all of her things:/a hat and some pants that were perfect for France,/pajamas and pink water wings,/toes shoes and snowshoes and go-with-the-flow shoes,/a thingamajig, and a kit./She squished and she pushed and she mushed it all in,/and then zipped it right up, and it fit!"
If that doesn't whet your read-aloud appetite, I don't know what will. At first, Claire's sure Ollie won't mind if she goes. After all, he isn't one for adventure. Then she gets a call from Ollie, who tells her he won't be around for a few days. Wait, what?  She begins obsessing about what Ollie might be up to (without her?!), and before long she's questioning whether or not she should even go on her journey.
I'm betting you know by now what happens when Claire goes to meet her mysterious travel partner. As I was reading this for the first time, I thought, "Oh! It's the piña colada song for kids!" (officially titled Escape). So of course I had to ask Tiffany if that song was her inspiration. And it was! Another inside scoop – her original opening line was this:  "Circle and square were a tightly knit pair." That would have been an entirely different (and I'm sure awesome) story, wouldn't it? But I love that she eventually found Ollie and Claire. If you love funny stories, buddy stories, or just zippy well-crafted rhymers, I hope you'll find Ollie and Claire, too.
Happy reading!
Jill Esbaum