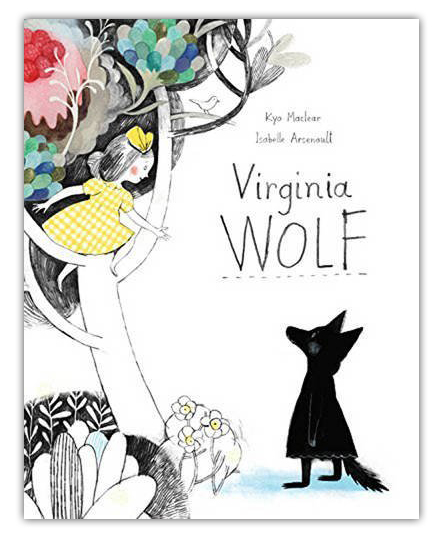 VIRGINIA WOLF, illustrated by Isabelle Arsenault, written by Kyo Maclear, is the story of two sisters — Vanessa  and Virginia — one bright and sunny, and the other, well, wolfish. Vanessa tries everything she can think of to cheer her sister up, but nothing seems to work. In a quiet moment of resignation, Virginia tells Vanessa the story of a place she calls Bloomsberry, "with frosted cakes and beautiful flowers and excellent trees to climb and absolutely no doldrums." Vanessa becomes inspired to paint this imaginary place, Virginia is inspired to join in, and creativity is a contagious healer . . .
A picture book about depression and creativity seems like quite a tall order, but Kyo Maclear brings these themes together artfully by creating a story loosely based on the real relationship between author Virginia Woolf and her sister, painter Vanessa Bell. It does a great job of expressing the affecting and powerless feeling that mood disorders have, not only on the sufferer, but on their loved ones — all told in language that kids will relate to:
"One day my sister Virginia woke up feeling wolfish."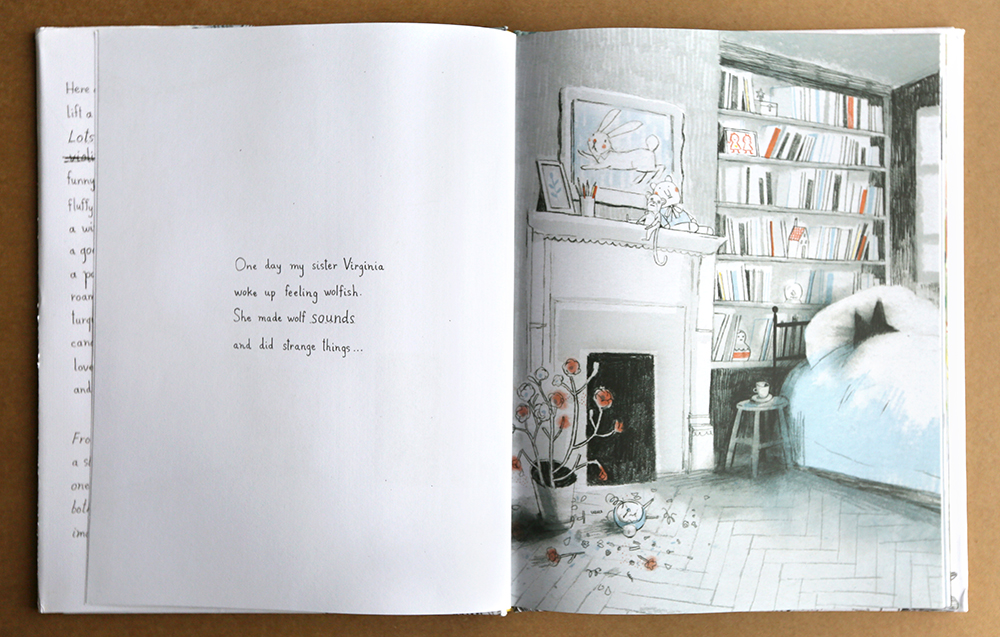 Isabelle Arsenault's illustrations are what make this book a show-stopper. In this audio clip she described beginning with a very subdued palette, and towards the darkest moments in the middle the art is composed of colorless silhouettes, then crescendos to bursts of color. Her hand-drawn type is perfectly paired and integrated with the artwork.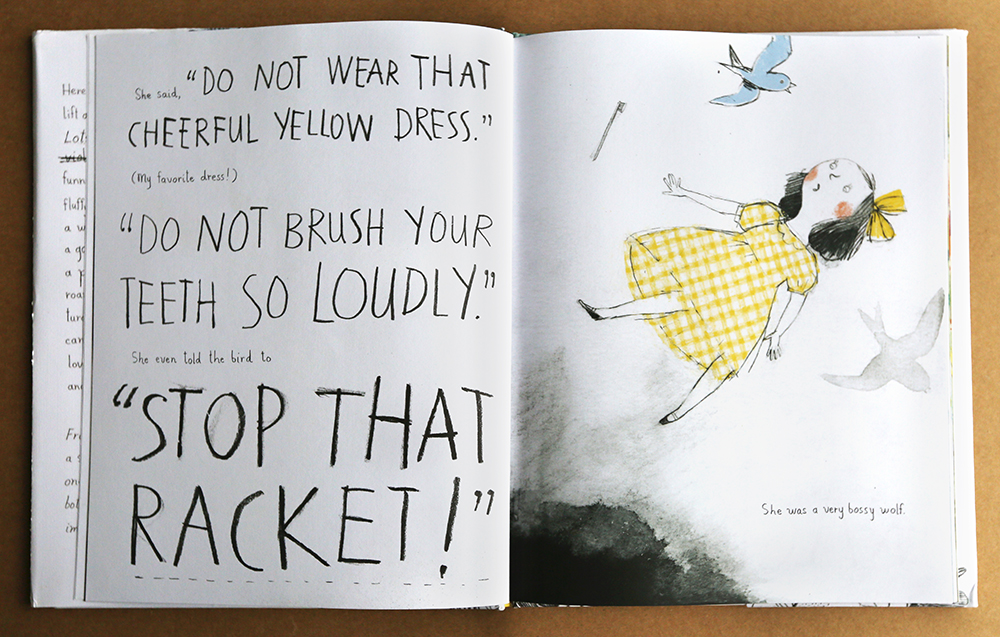 And there are those great moments of repetition that we love in picture book texts:

[See the sweet trailer for this story.]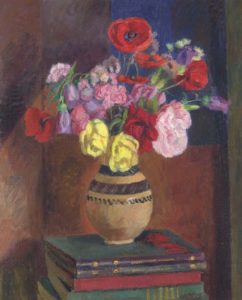 I wished the book had included a writer's note in the back with more information about the real-life inspiration for the sisters, because there are so many little nods in the book to the life and work of Virginia Woolf and Vanessa Bell. For example, in researching Vanessa Bell's artwork, how wonderful is it to see her paintings inspire parts of the illustrations in this book? Or that the name of the magical imaginary place called Bloomsberry is inspired by the place where the real Vanessa and Virginia moved to in England and joined The Bloomsbury Group—an influential group of writers, philosophers, and artists. The more I read about these women and their family and friends, the more fascinating they become. But on second thought, further reading about their lives leads quickly to some very adult topics, so I could see this being a reason against leading kid readers so directly to the inspiration of the book. 
VIRGINIA WOLF is a great one for the artistic, or the sensitive, or in most cases, both.