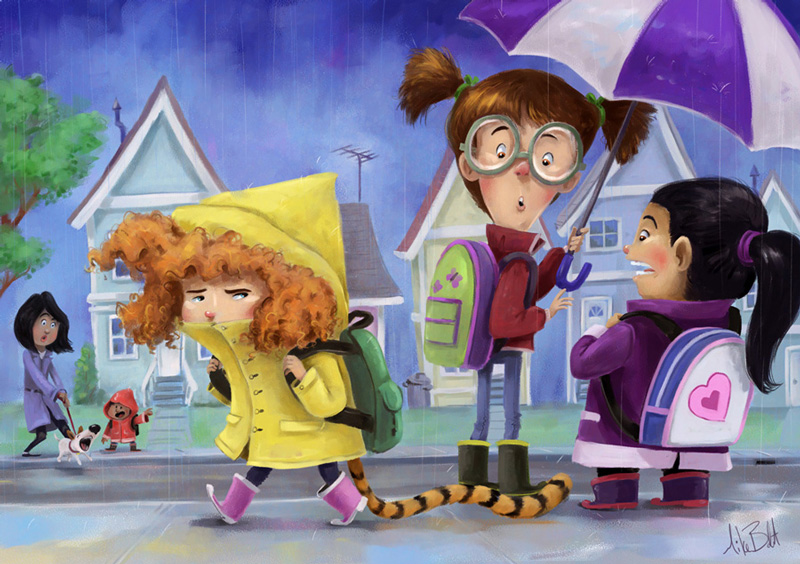 The Picture Book Builders blog has a new picture book writer and illustrator joining us this summer, so get ready, because it's . . .
MIKE BOLDT!!!
If you're not yet familiar with Mike's work, you are in for a treat. A few of his own books include 123 VERSUS ABC, COLOR VERSUS SHAPE, and his newest, A TIGER TAIL (OR WHAT HAPPENED TO ANYA ON HER FIRST DAY OF SCHOOL), and he's also the illustrator for the hilarious and adorable I DON'T WANT TO BE A FROG series, written by Dev Petty.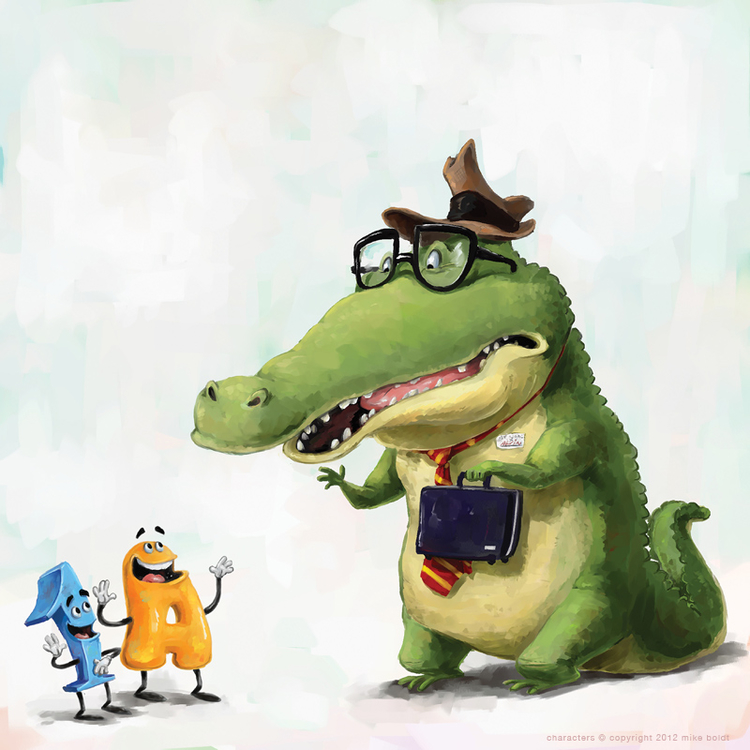 One of the things I love (and totally envy) about Mike's work is his expressive and unique characters. Mike can take an inanimate object–a number, a color, even a bunch of underwear–and give it personality (and he has!). His children characters are some of my favorites — I get the sense that he's drawing REAL kids, by their expressions and styling, because they're anything but generic. They're downright adorable!
In TIGER TAIL, the main character Anya wakes up on the first day of school to discover that she has grown a tail, and is faced with the familiar fear of being different when she would rather just fit in. But her encounters with her new classmates bring fun surprises, and she learns to embrace her uniqueness. The book is filled with Mike's signature expressive, diverse characters.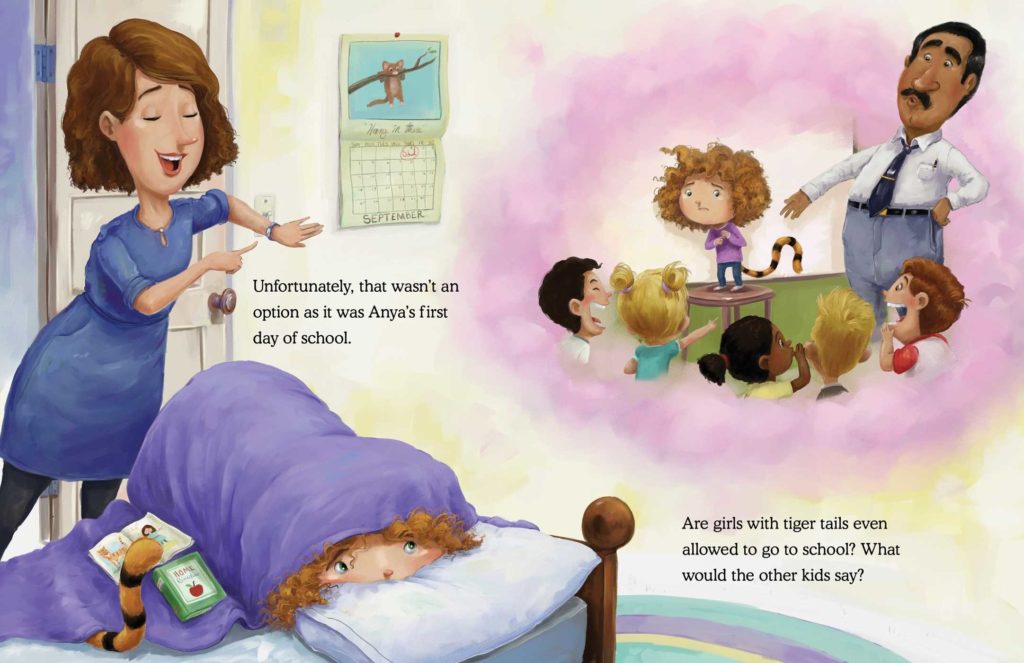 Not only is Mike a talented artist, but he's also a straight up lovely person. We had a chance to meet at the SCBWI 2012 New York Conference, and also share the same agent, so I was thrilled when I found out that Jill Esbaum had brought him in to join the blog. Keep an eye out for posts from Mike starting in June, check out his books, and help us give him a warm welcome!
Visit him at Mikeboldt.ca