This week I'd like to share with you, The Gold Leaf, by Kirsten Hall and Matthew Forsythe. A truly beautiful book! There are a number of things I appreciate about this book, such as the use of color with the gold leafing inside this book – but that was last post! Today I'd like to talk about how I feel as though some books seem to create a real voice in our heads – one that you know you're to use, when you read that story out loud.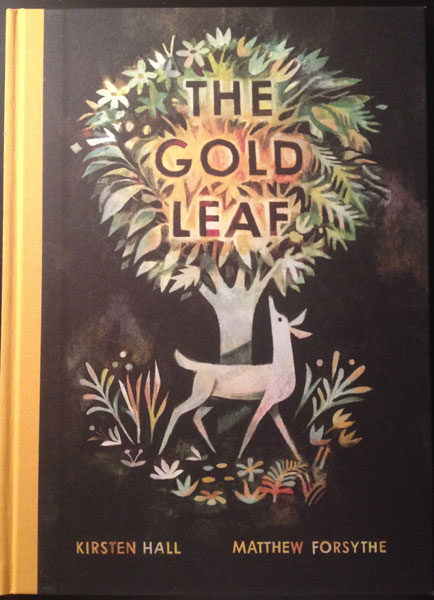 I find that this can happen almost automatically with many books. I'll pick those books up and even as see the cover and read the title to my children, I'll already know how I'm wanting to read it. I believe good books set that up for us in a few ways.
Firstly, just looking at the presentation of the The Gold Leaf, it looks as if there is something gentle and magical going on here. Matthew Forsythe makes a beautiful impression upon us of what this book could be about. It was a soft voice that came to mind for how I first guessed this would best be read out loud. As if we were going to witness a scene in nature and didn't want to disturb it. It was confirmed when I open the book, and found the first page of the story, a scene of winter, without any words at all.
Then the next spread eased into the text slowly. "In spring, the leaves returned." Followed by "Soon there was green everywhere."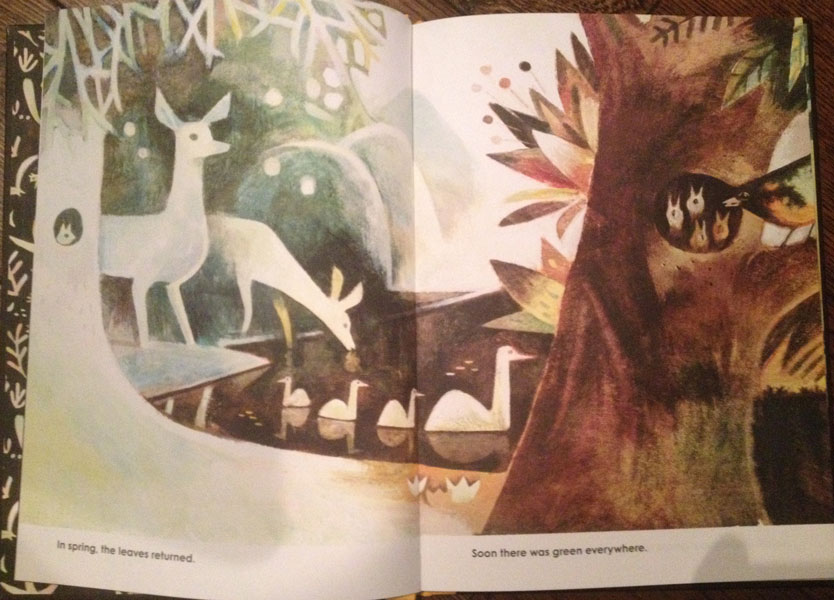 As the story goes on, there is no rush in the text. There's such a natural flow to the words in this story, it seems to beg us to take our time reading it so we can look around for all the different greens that are described. Again, the text, like the artwork and presentation of the book, works well to maintain the feeling of the voice we're to use. Even when the story's pace picks up during a brief chase, it's nothing that I felt out of place for the voice felt the book asked me to use. The character of the book was ever maintained throughout.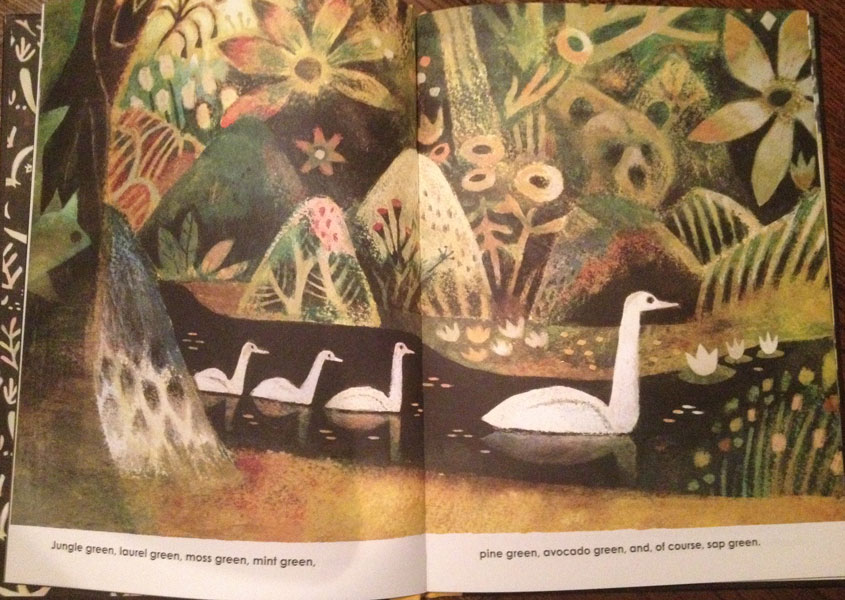 I'm sure not everyone would find the same voice or use the same voice for The Gold Leaf. After all, we all picture things a little different even when our imagination is pointed in the same direction. But we want our stories to have a consistent voice and feeling for those who read it. I believe, Kirsten Hall and Matthew Forsythe have done an excellent job of this in The Gold Leaf.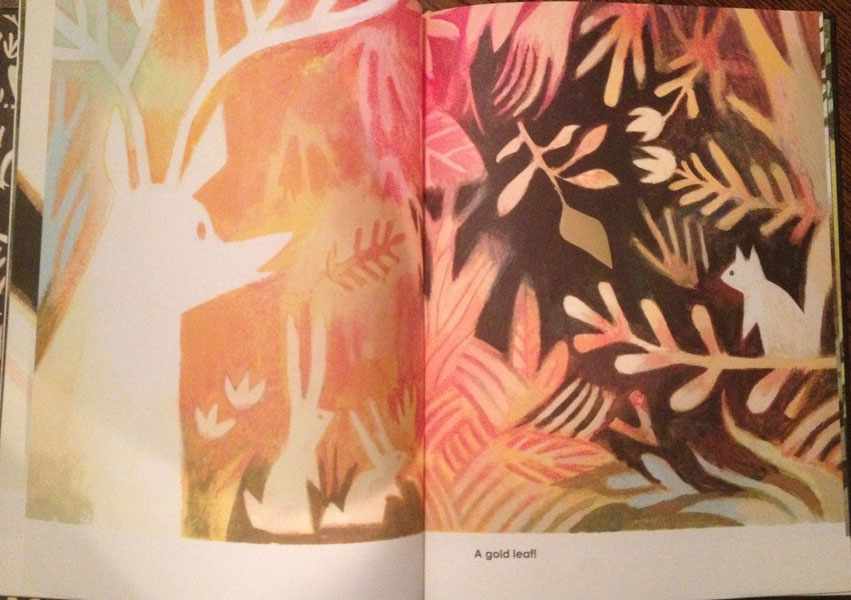 So that's my challenge to you this week. See if you do the same thing I do – if you naturally you find a book's read out loud voice and how you do it. And if you write, read your own story out loud and see if you find a natural voice, or if you need to cut/add some if to help your story's voice out. That, and take a couple minutes to read The Gold Leaf!
Bonus note: Mary Poppins' Julie Andrews for some reason came to mind as someone who I would love to hear read this story.
Until next time!
buy clomiphene online
http://rxbuyonlinewithoutprescriptionrx.net/sertraline.html
http://meridian-group.com/mysql/pmd/styles/default/images/ppr/trazodone.html