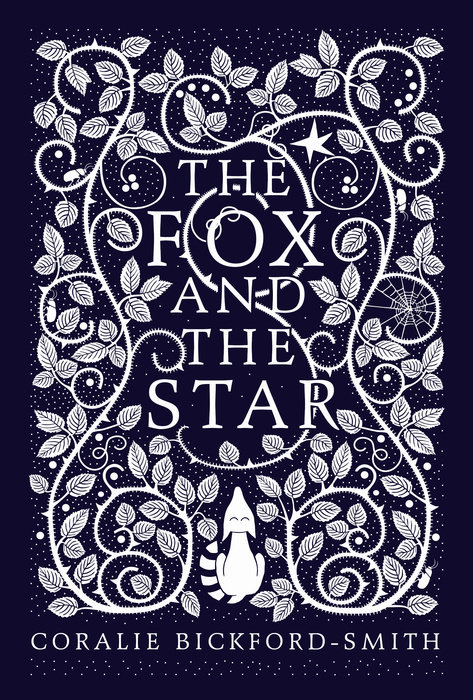 THE FOX AND THE STAR by Coralie Bickford-Smith is a beautiful friendship story about Fox and Star. Star is Fox's only friend and it is Star who guides fox through his days of gathering food, running through the woods. But one day, Star is no longer there. Fox is lost without Star and searches and searches for him. Finally Fox is told to "Look up beyond your ears" and when Fox does, he sees a heavenly array of stars which "fill his heart with happiness." It is a lovely fable about friendship, loss, and growth. Beautifully worded, touching, and memorable.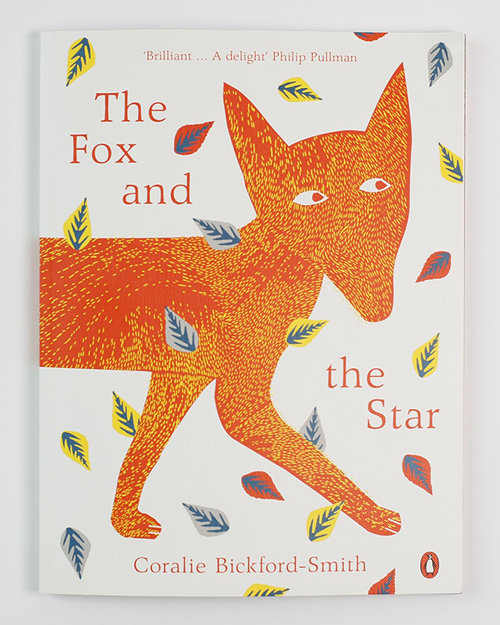 If you are here reading this post, you are most likely a picture book lover.
And we all like to analyze a book and discuss the effectiveness of how the words and the illustrations work together to tell a successful story. But there's something else that makes a fantastic picture book and that is—
d e s i g n.
I picked up THE FOX AND THE STAR because of it's beauty. I picked it up because it didn't look like any other picture book— at all. And I bought it without reading it because the illustrations were some of the most gasp-worthy I have ever seen.
There is not one detail of this book that has not been considered. From it's jacket-less cloth cover to it's stitch bound heavy art paper pages. The pages feel and look almost like real letterpress prints.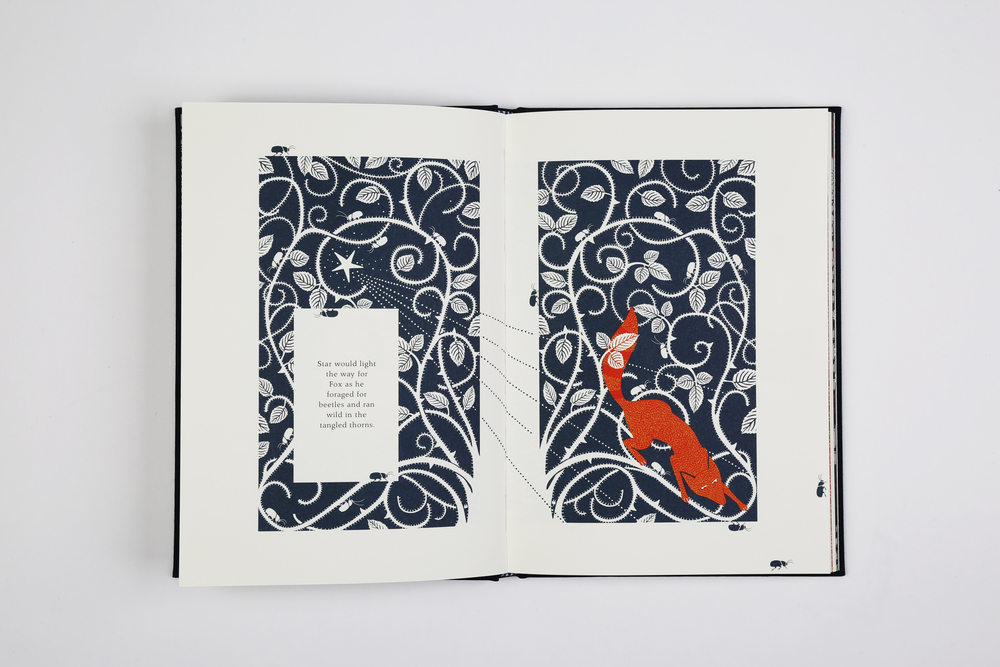 This is not one's typical picture book and that is a lot of what I think would make it so special to share with children. To talk about designing a page. Type placement as part of the design. How to incorporate graphic elements to give big visual impact. Do we see these beetles???????? Look at them dramatically scurrying out of the illustration to lead you to the page turn!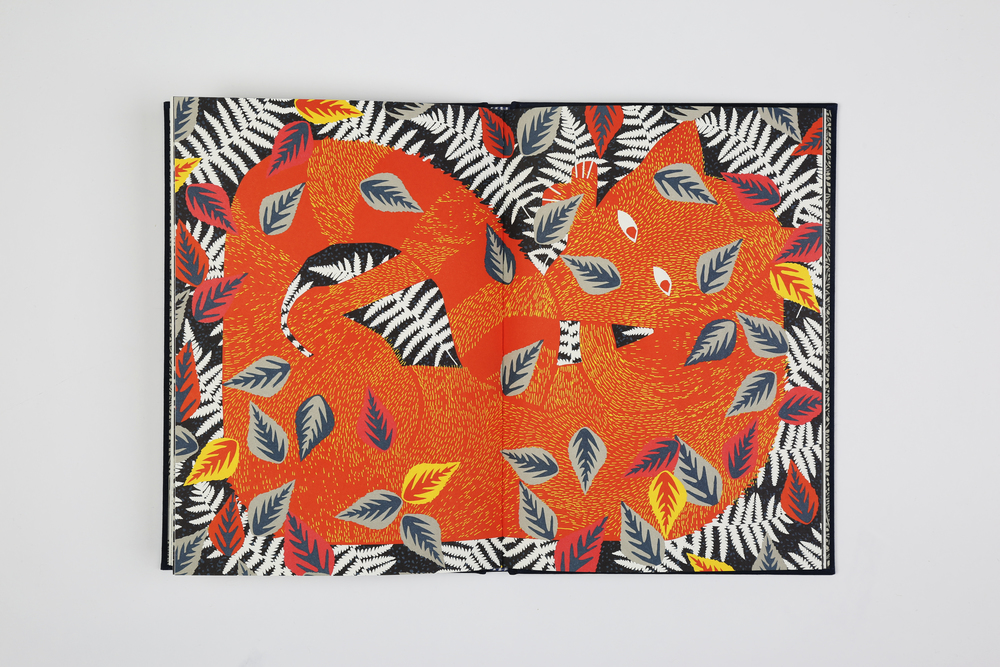 What a wonderful opportunity to invite children to examine the amazing Arts and Crafts style of illustration that Coralie Bickford-Smith has utterly mastered (she did the award-winning series of re-do's of the Classics for Penguin, as well as a few other series).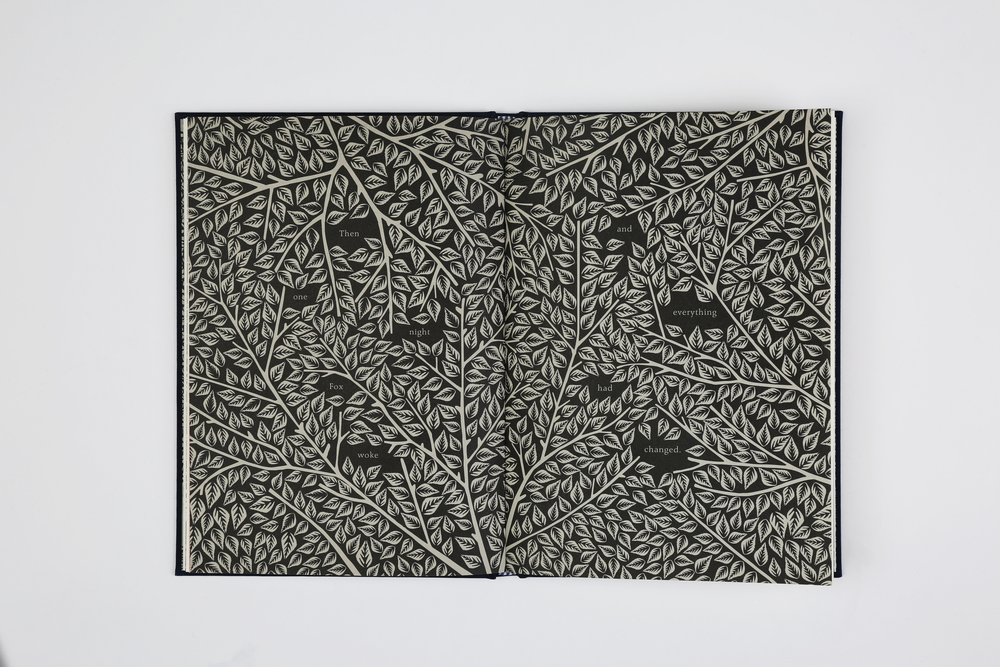 To teach and talk about negative space vs. positive space and the power of a limited palette and using complimentary colors to make images pop. With this one stunning book so many art and design elements can be explored and introduced to young people.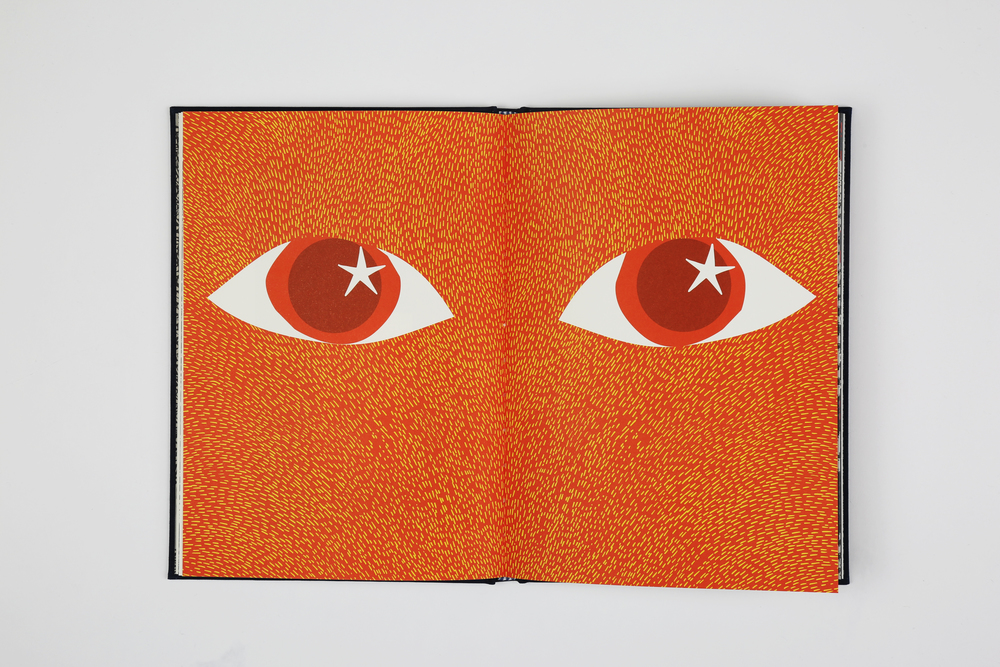 Design is important to the success of a picture book. When I see one where the illustrations ignored the gutter I know that I can't recommend that book. THE FOX AND THE STAR is design perfection as well as a terrific story with extraordinary illustrations.
Which all equals an amazing picture book package.
Hope you like it!
and P.S. Happy Birthday, Joe! xo

http://chiesadomestica.org/new/bactroban_without_prescription.html
Buy Trazodone online
http://theimagearchitect.com/media/editors/tinymce/templates/new/buy-metronidazole.html