Hello! I hope everyone is enjoying summer. Today I'm sharing Jean Reidy's latest TRUMAN, illustrated by one of my favorites, Lucy Ruth Cummins.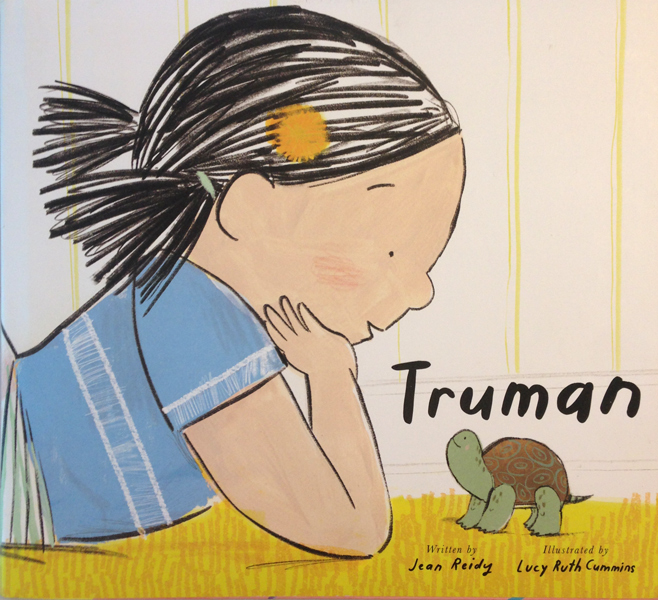 I had a number of comments from past observations on my posts that made me realize how often my book choices had been by author/illustrators. So I was pleased to find this gem of a book by this great creative duo in Jean and Lucy. In TRUMAN, you will find a book that seems to be able to slow us down as we read it and enjoy little details of the story. Something fantastically appropriate for a book about a turtle.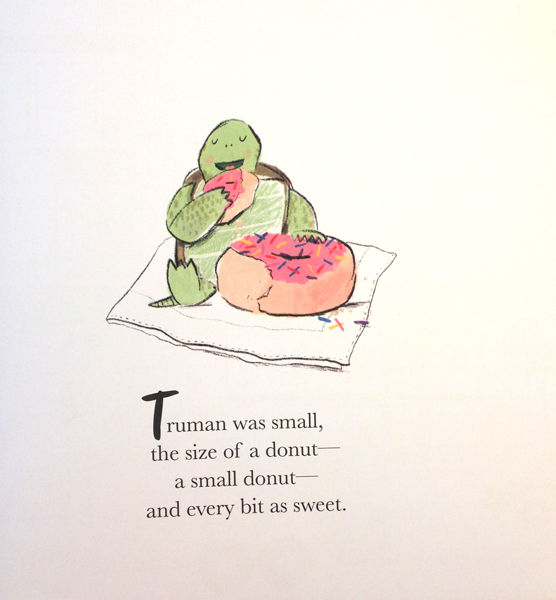 Jean Reidy has written a book here that doesn't breeze over anything. In fact, there are so many wonderful little details that are highlighted as we move through the book – and it's deliberate too.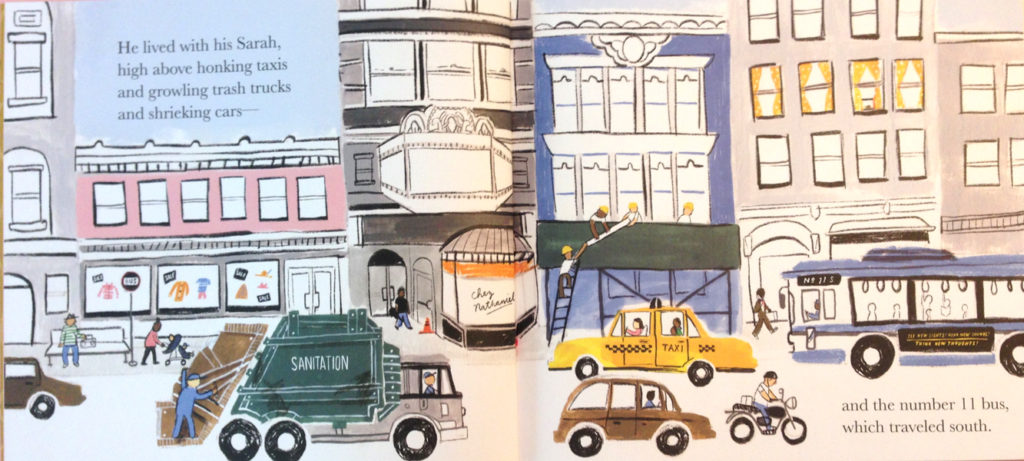 You see it right away with the way she could have ended the paragraph with just letting us know what was in the busy street. But Jean gives us that last little detail about the number 11 bus (for later).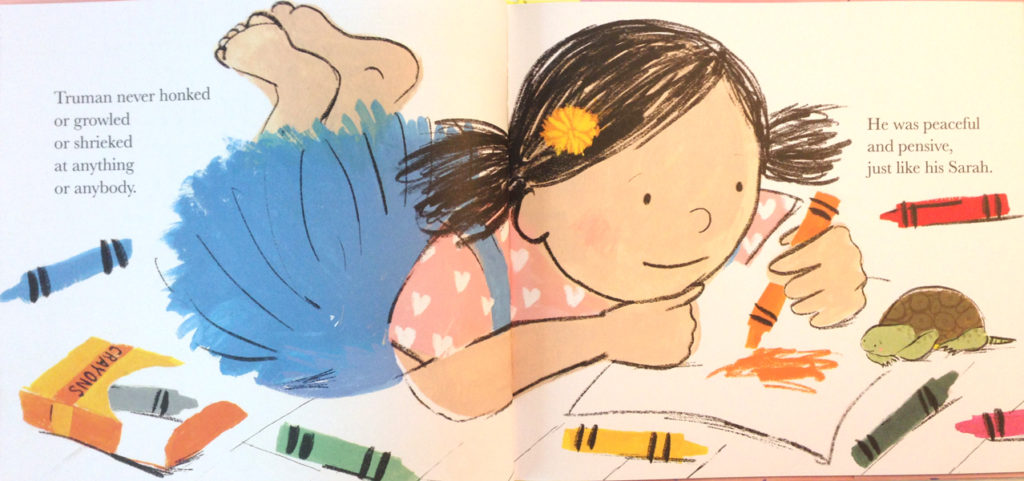 Now we get some details about Truman. About his character and "his Sarah". One thing I love as we get these details, is it feels like it slows the pace down. It's in their delivery. There's nothing frantic or desperate going on, and the fun little lists of important information just keep coming.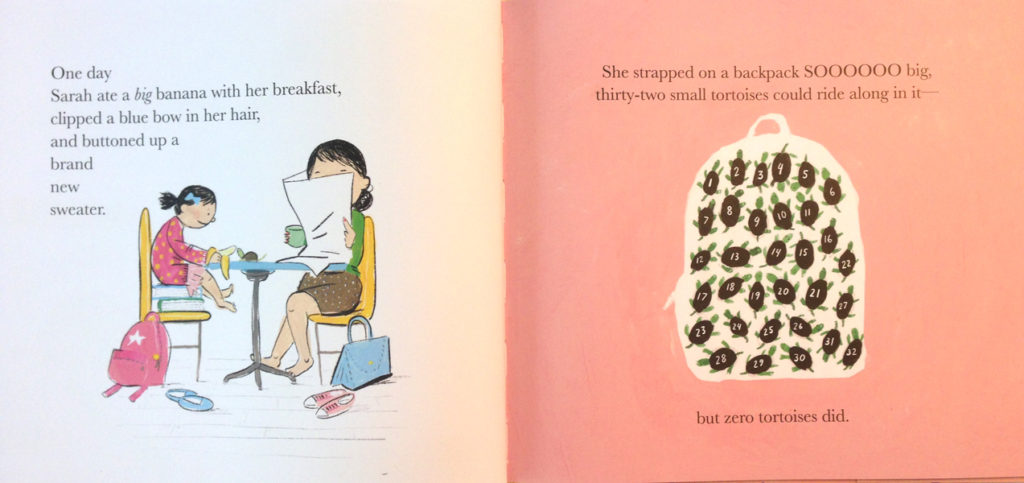 More details. Without telling us specifically, we get the impression that these details, or bits of them, are new. The "big banana" and a new brand new sweater. The fact that Truman wasn't IN the backpack, though we specifically get to see how he could have fit – special slow down with the 32 tortoises to count in the image is a wonderful touch.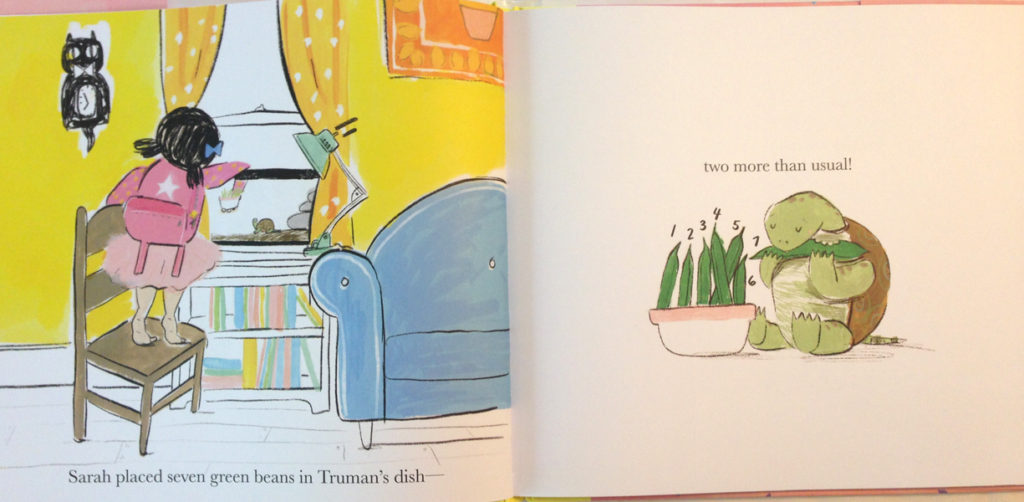 Without us knowing it, Jean is building up to moment here where these details are going to matter, and she's helping us zero in on them. (TWO more green beans than usual).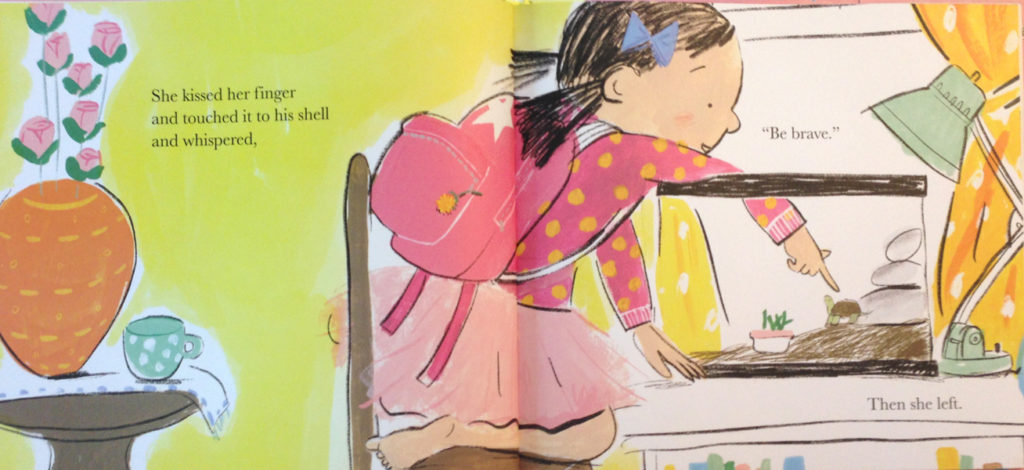 And "Be brave" – especially based on what we read about Truman's character (and Sarah's too).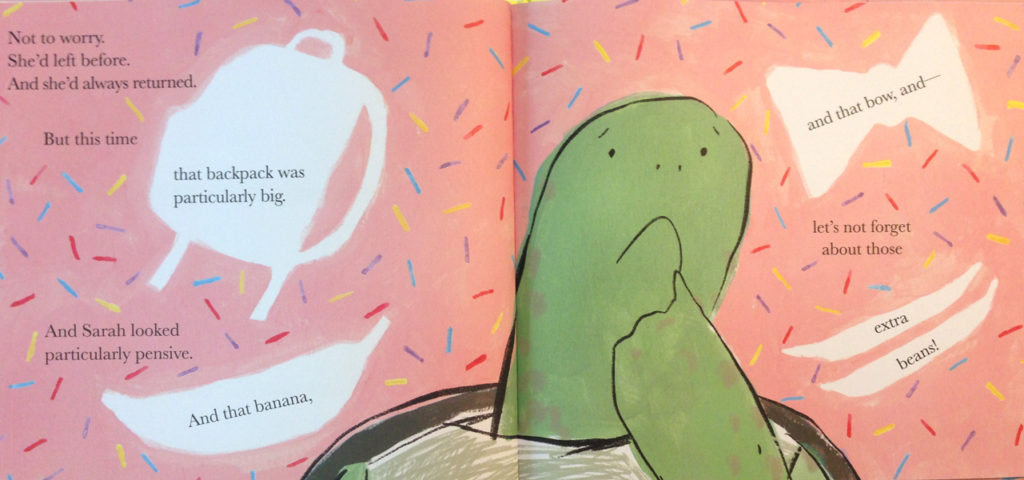 Now Jean uses the details to help convey the situation. But because it was all given to us so deliberately, it is easier to start to recall them, as well as start to connect the dots with what is going on.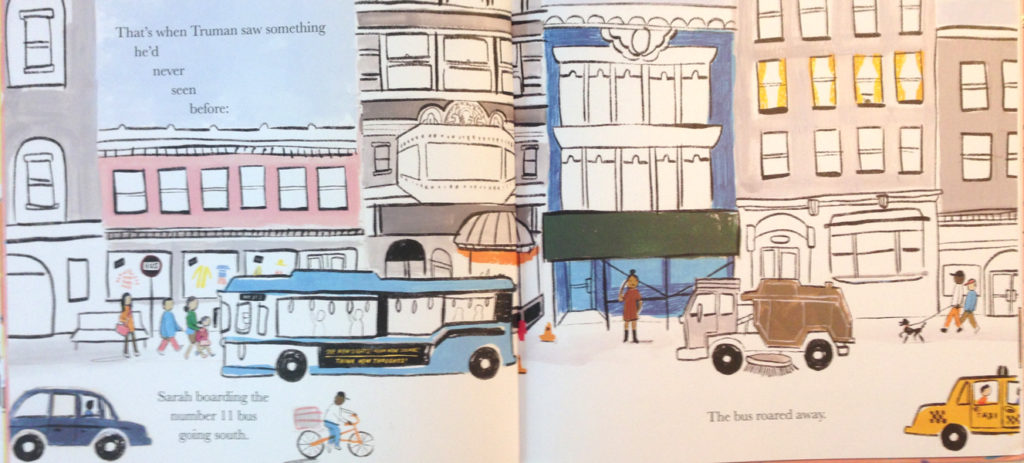 Finally we're back at the Number 11 Bus, and Sarah is getting on board. I loved the slow and deliberate march of information and little details to this moment. I won't spoil it, but I encourage you to read through the rest of this charming book and see where the "be brave" detail takes Truman!
My takeaway for this book is Jean Reidy's ability to highlight the important details, and to slow down the story so we notice them. I think often when I write, the details or descriptions aren't all a delibertate part of the story, and maybe this focus will help tighten that up a bit.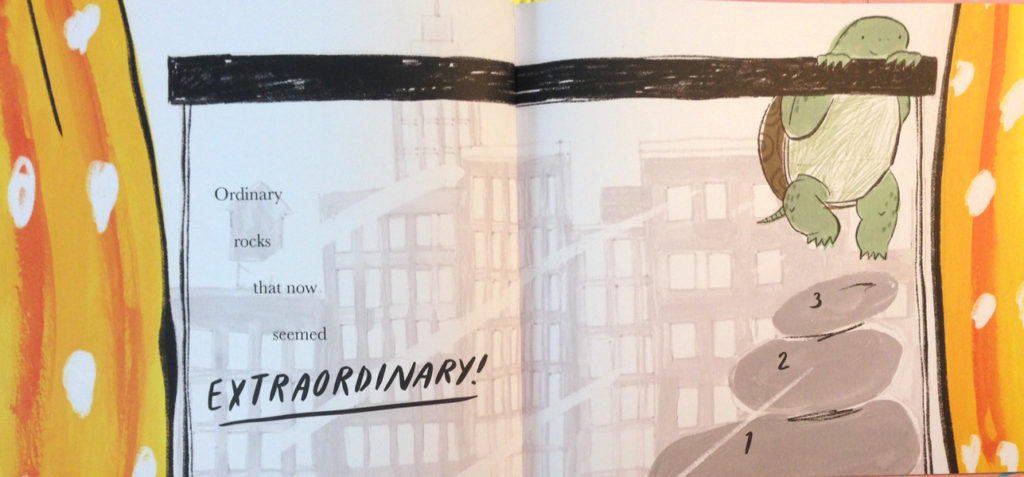 Special Bonus: Cute Truman climbing 1,2,3 rocks…
Take care!