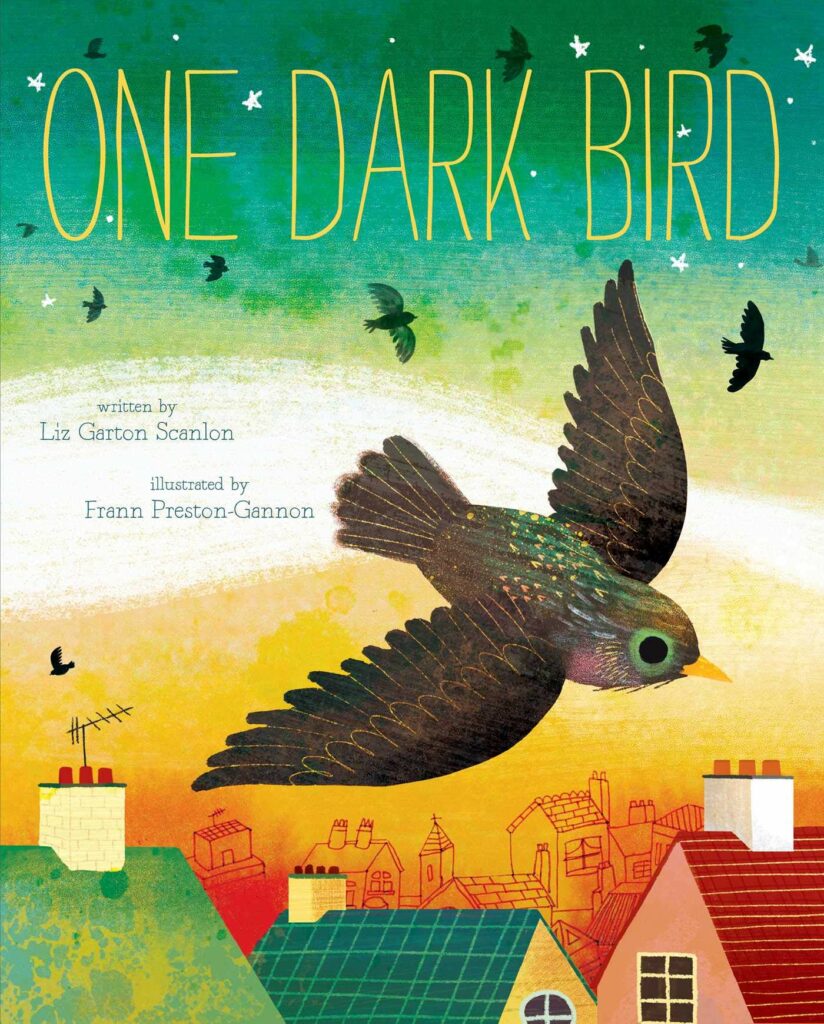 There are a lot of counting books in the world. So it seems to me, if you are going to make one it has to be extra special. Which is why I enjoyed One Dark Bird, written by Liz Garton Scanlon, and illustrated by Frann Preston-Gannon.
To look at the cover, we see our "one dark bird" and expect that he's our main character. But as soon as we open the book the end pages suggest that this book is about many more than that one dark bird.
The end pages are overflowing with an intricate dark bird pattern. They are swooping and sailing on and off the page. There are so many of them that the far away birds are merely dots.
There is a paragraph on the title page that explains a murmuration. We learn that it is a group of birds (starlings) that seem to move through the air like a single mass. But that this collective is really made up of hundreds to thousands of birds. Murmurations are magical. They are striking to see and 'murmuration' is a really cool word to know.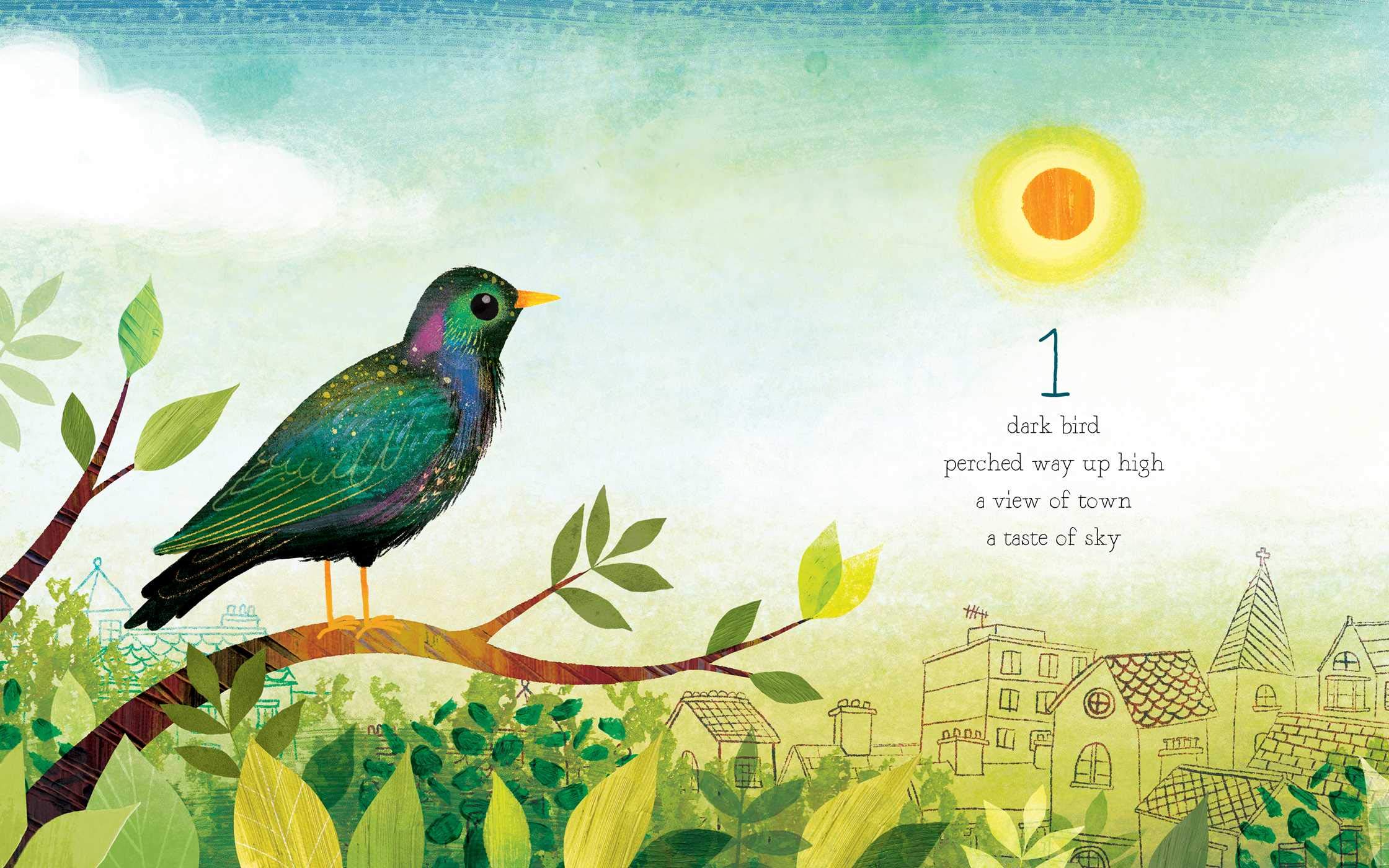 So, now it's pretty obvious that our one bird will multiply into many and form a murmuration. Liz Garton Scanlon's perfect prose takes off just like our bird. Her rhyming lyrics and gorgeous word choices mirror the dancing and flowing of the birds. It's lovely. I often think that the best rhyming books don't seem like they rhyme. They just kind of let you sing the words.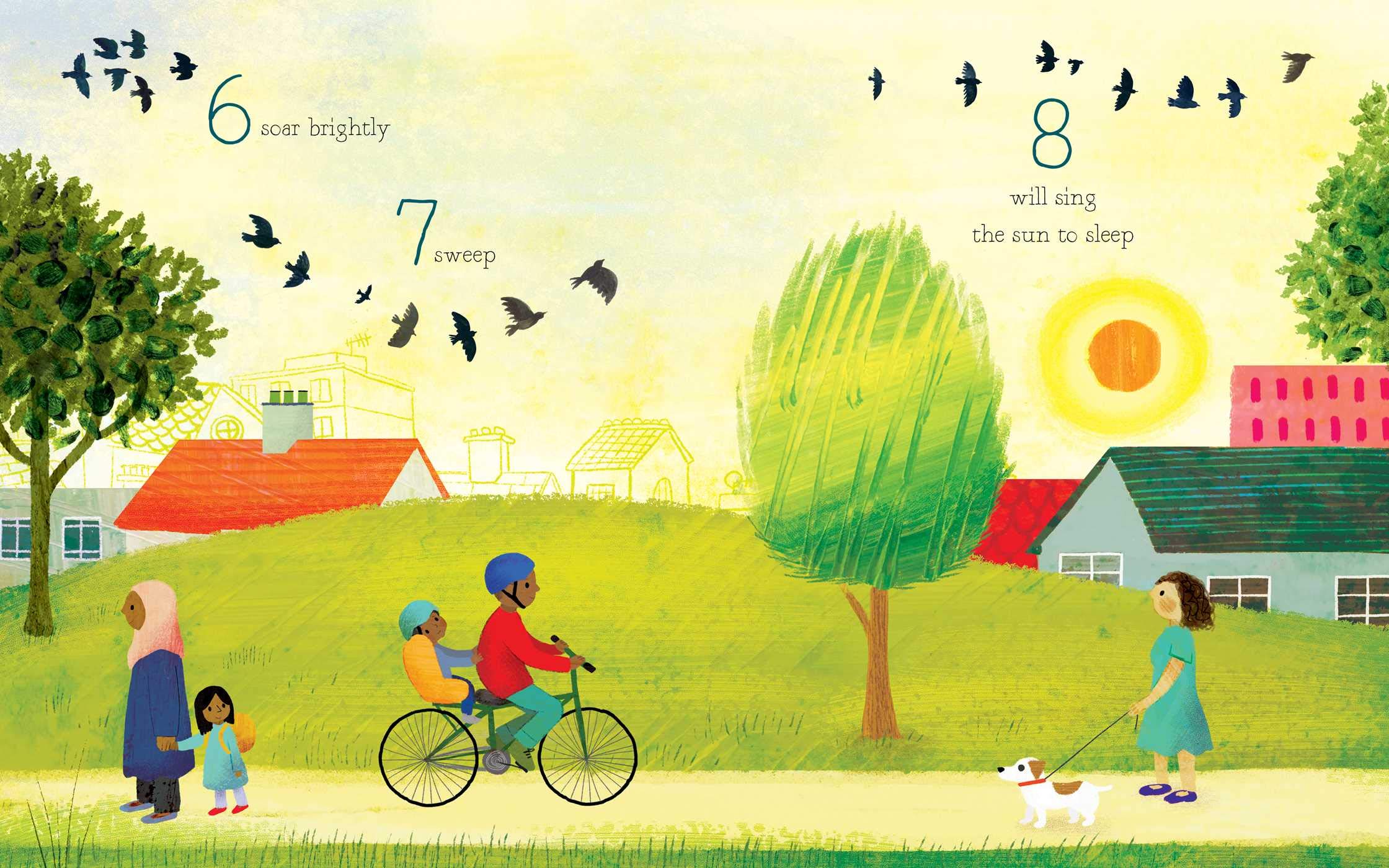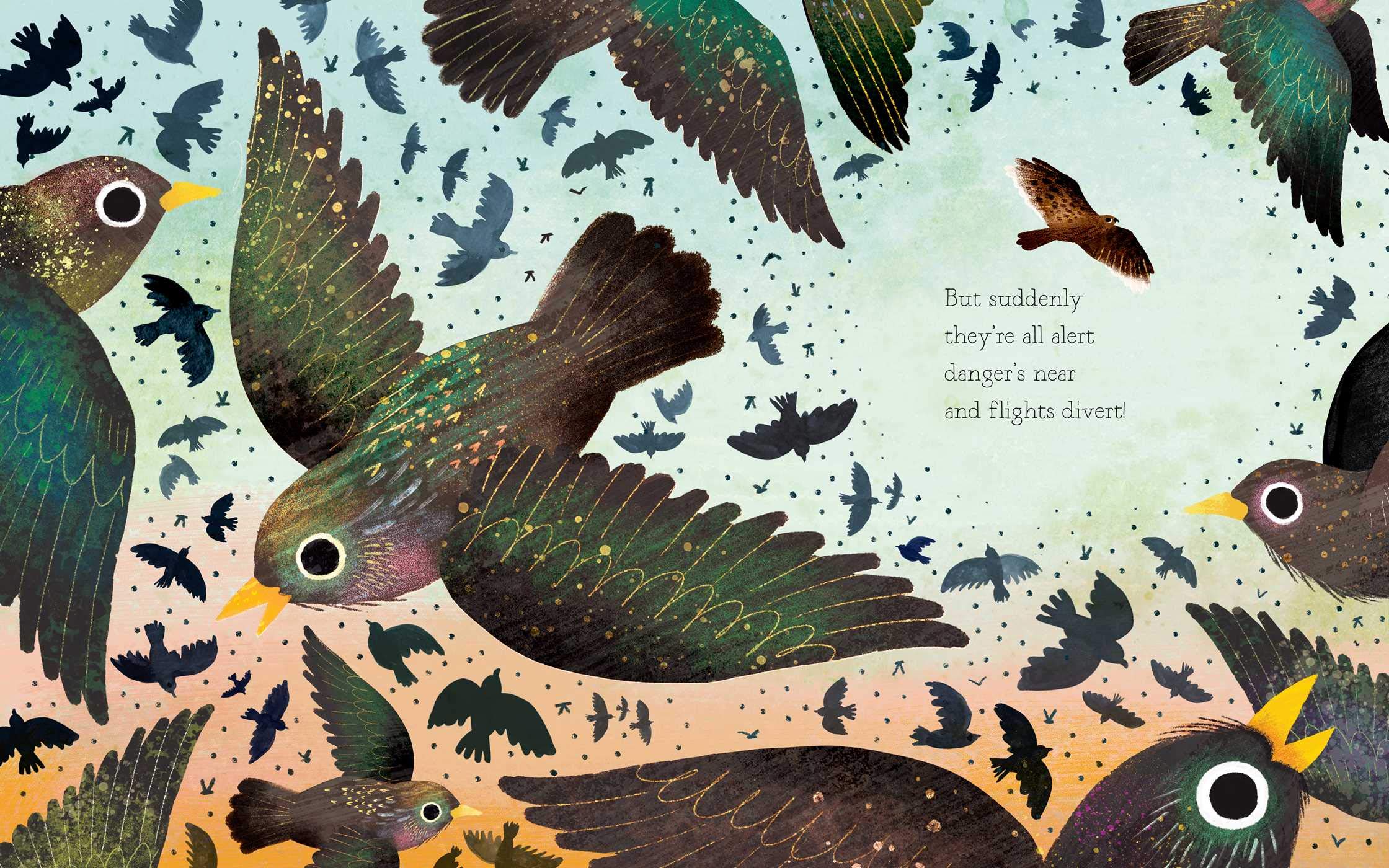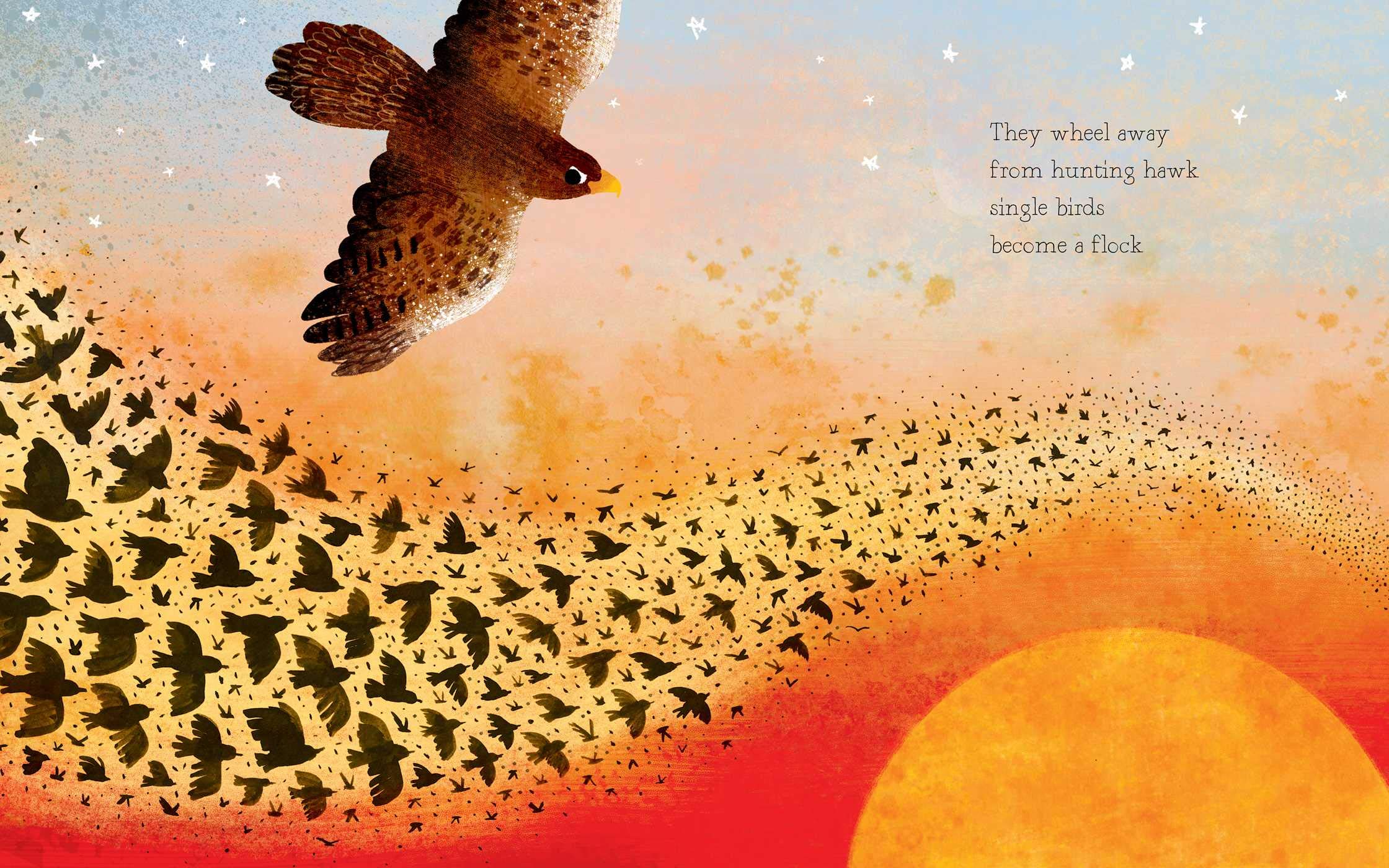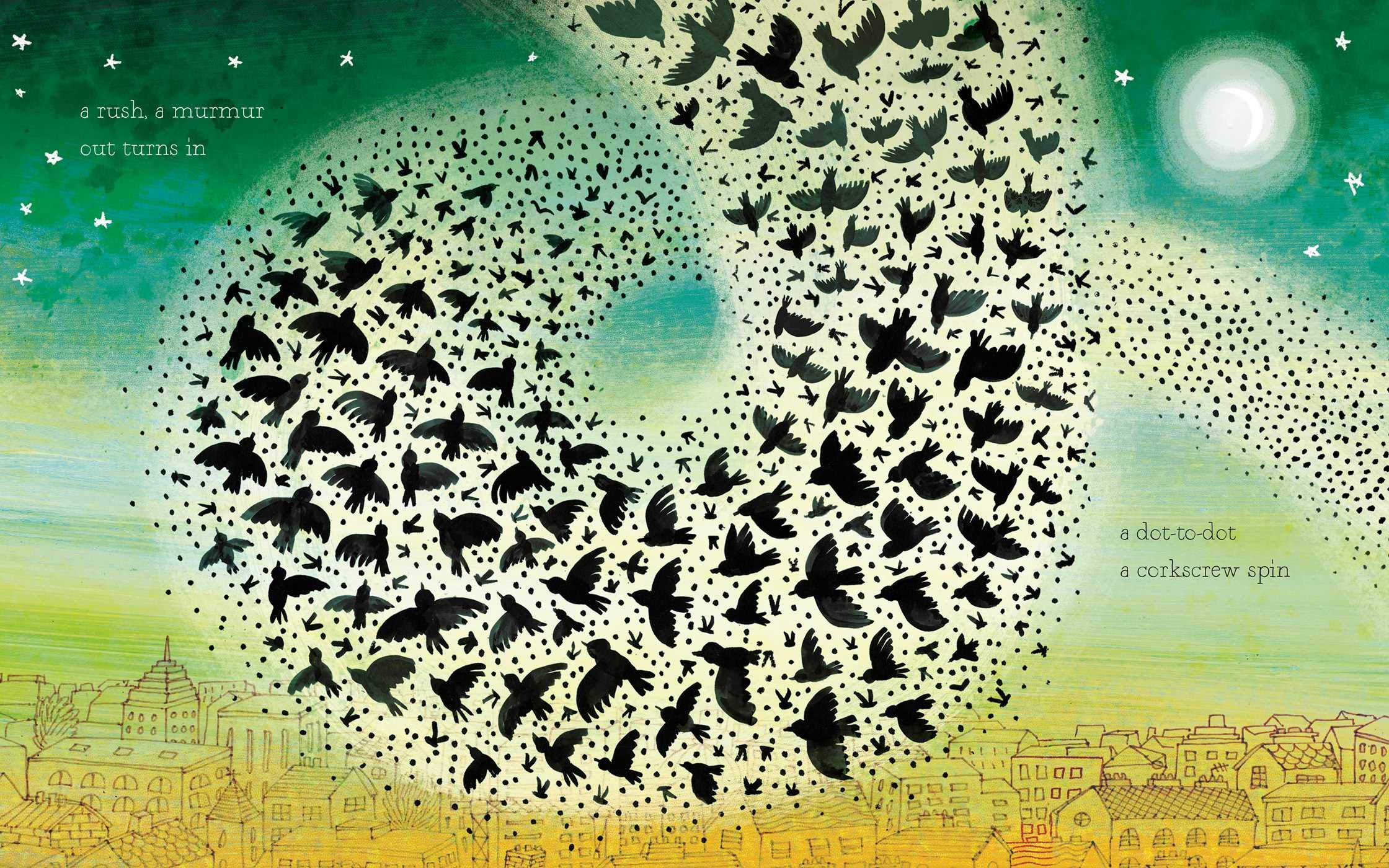 Frann Preston-Gannon's graphic mixed media illustrations soar in and out of the page. Creating elegant dance and movement. Her use of foreground and changes of composition (we see the birds outside, then we see them outside a window from the perspective inside a house) builds to a satisfying crescendo. And then, both the author and illustrator count back down. Unwinding the murmuration until we are once again left with one, dark bird.
A murmuration is a spectacular thing to witness. And this picture book has captured its spirit and grandeur brilliantly.