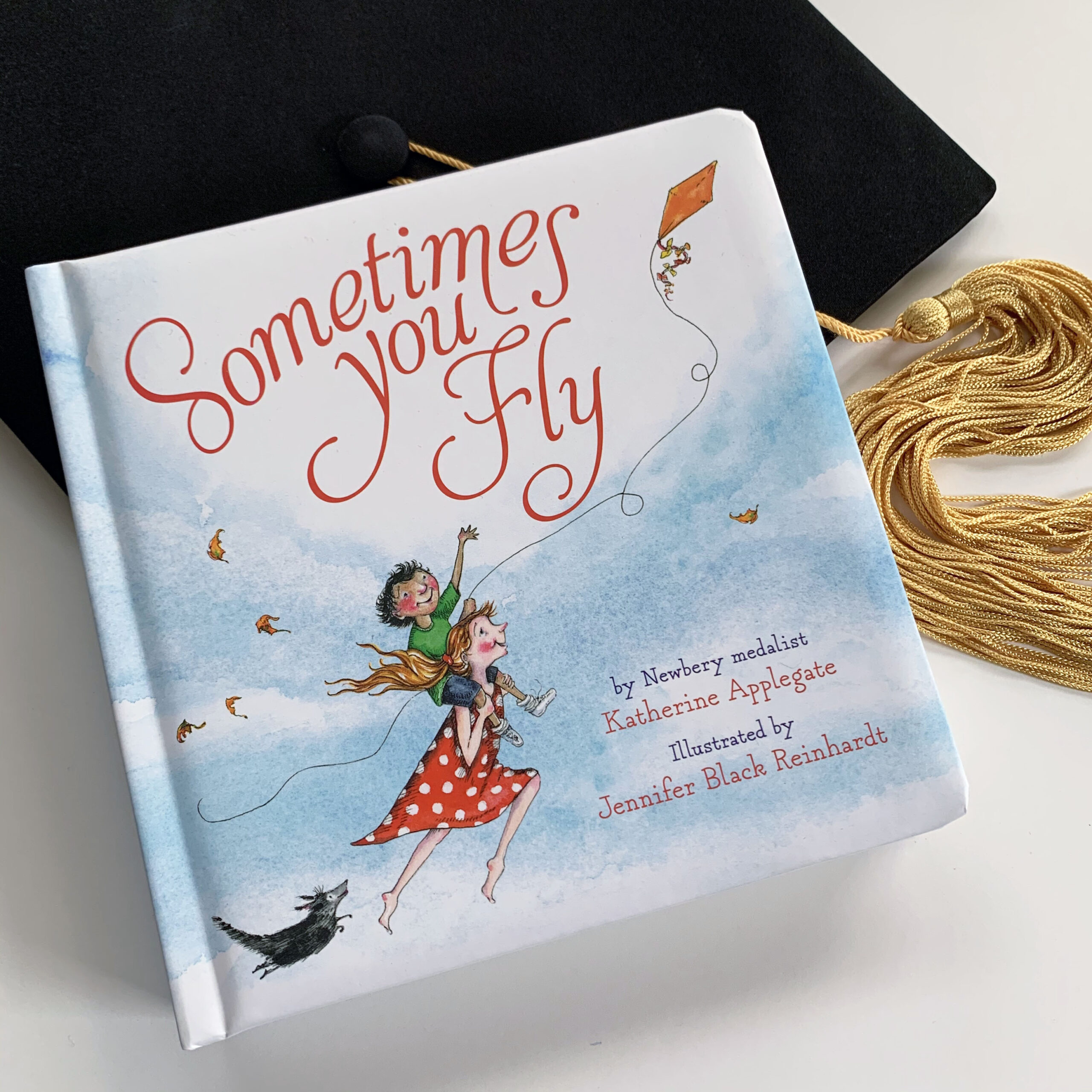 Sometimes You Fly, written by Katherine Applegate and illustrated by me, is now a beautiful padded board book!
Today, this pretty book flies into the world. The production of it is just stunning. It feels good to hold and it sits all by itself like a little block.
The smaller format feels sturdy and strong. Katherine's profound poetry offers meaningful encouragement for overcoming life's hurdles, whether big or small.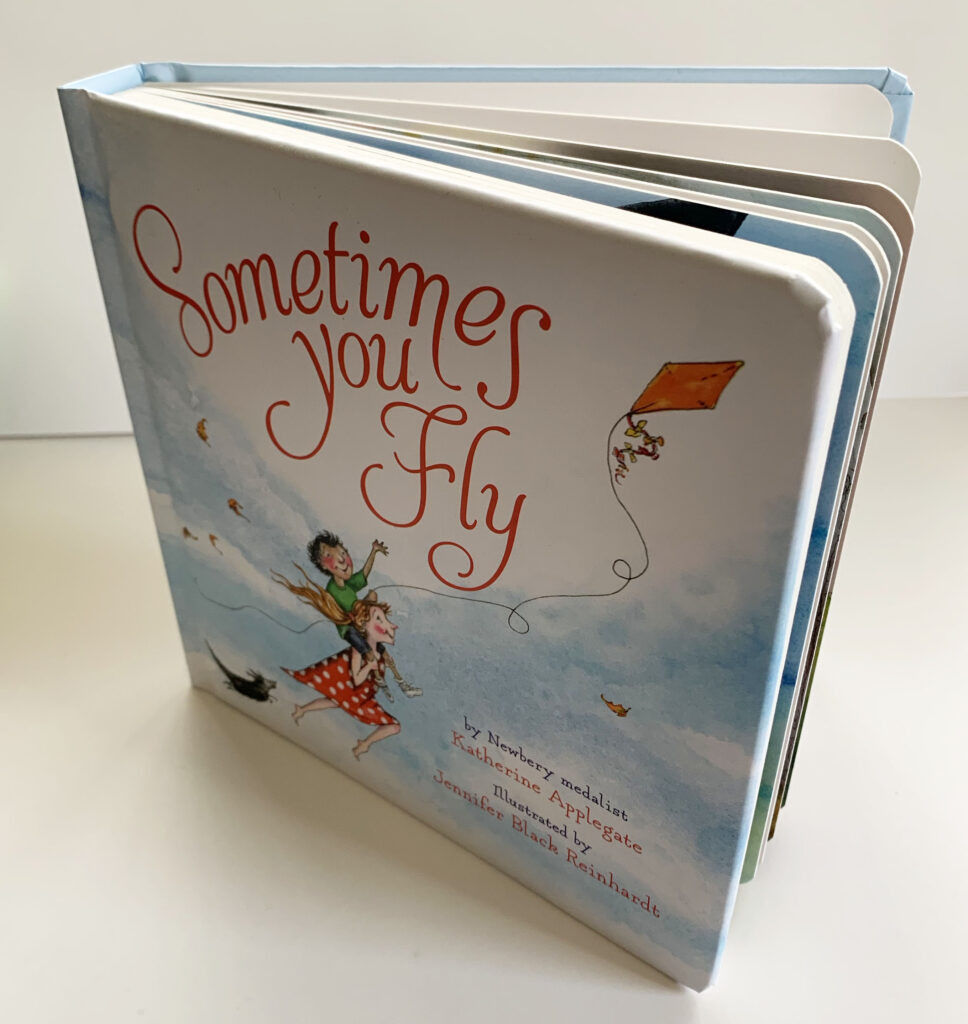 At it's lower-than-a-picture-book-price it's not much more expensive than a greeting card. Which makes it, with its inspiring "life is about the journey" message, a meaningful gift for graduates.
Our family, like many others, is mourning the loss of being able to celebrate a graduation. To highlight this special book's birthday, I would like to send 5 copies to reach graduates who will not be able to commemorate this milestone with an event.
Mention in the comments below if you have a graduate who will not attend a graduation ceremony this year. I will randomly pick 5 winners and announce them in my post on May 12.
For anyone who would like to order this uplifting book (or any book), I encourage you to please, please, PLEASE support and order through your local bookstore. They really need our help right now.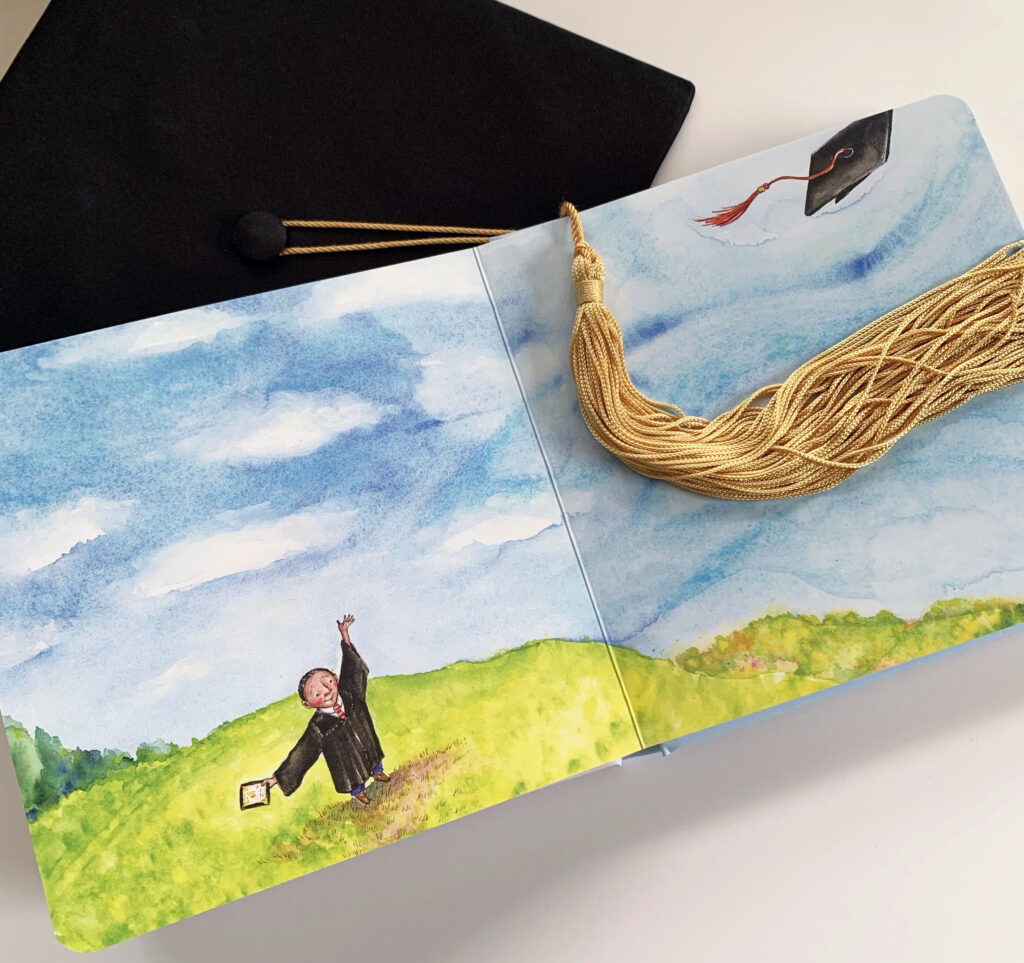 We will all continue to celebrate life's happy accomplishments in new and memorable ways.
Congratulations to the class of 2020, you will fly!