I am currently working on the illustrations for the third book of a four-book series by Dori Hillestad Butler. When asked if I'd be interested in illustrating them, I jumped at the opportunity. First of all, it was Dori Hillestad Butler! And secondly, I had never illustrated an early chapter book before and it sounded fun (it was.)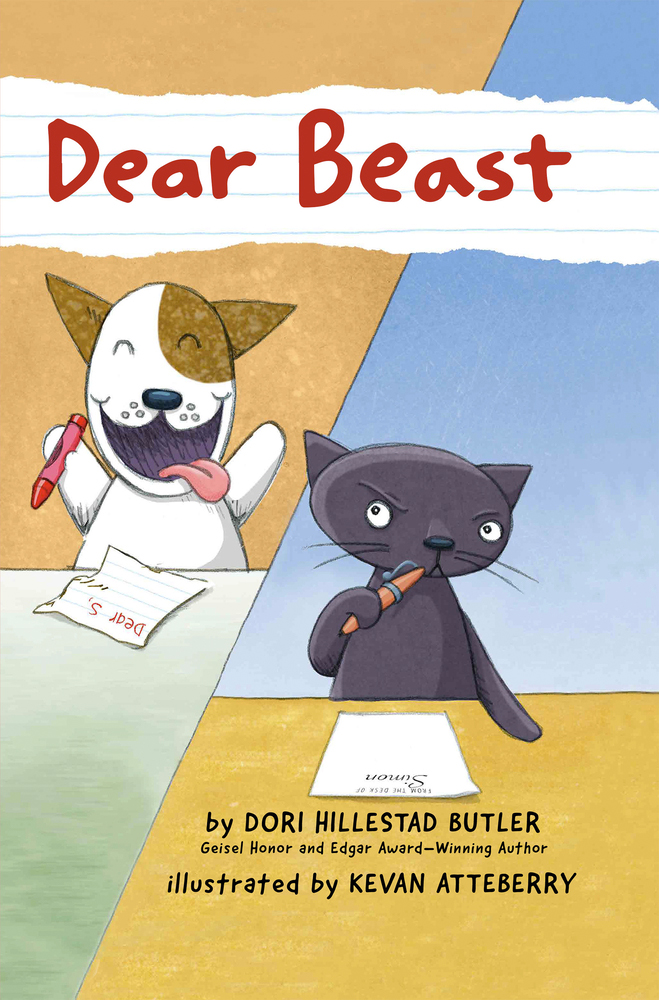 The first book of the series, Dear Beast, came out this past May. The second one comes out next spring, and I'm not sure when books three and four come out. It is a very fun, epistolary story about a boy who has a new dog at his dad's house and an cat, incensed by the appearance of the dog, at his mom's house, and a variety of other characters that are drawn (corresponded?) into the tale.
I was unaware of what kind and how many illustrations would go into books like these but learned soon enough—multiple kinds, and lots. There were full page illustrations, spot illustrations, chapter heads, ornaments and of course the cover. Turned out to be around 70 illustrations. That sounds like a lot, but some were simple ornaments or chapter heads. All the spots and full-page illustrations were character-centric and did not involve fully realized backgrounds—which made doing that many illustrations in the time allowed, reasonable.
It also meant that it became extremely important to nail the characters, make them engaging and endearing. And their distinct personalities had to shine through.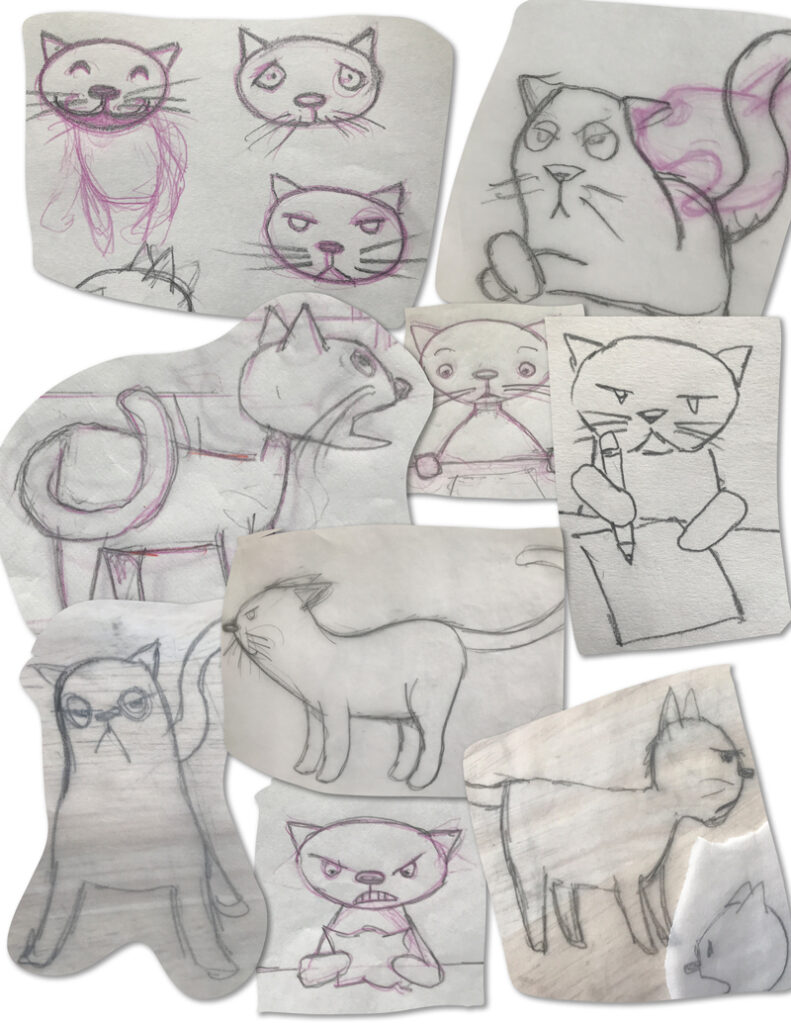 The two main characters are Baxter, the dog, and Simon, the cat. There are other peripheral characters including a skunk, a crow, a tomcat, and a snail among others.
I've always struggled to draw cats for some reason and I went through a number of different iterations of Simon before I landed on a design I felt comfortable with. A design that showed his staid and serious persona.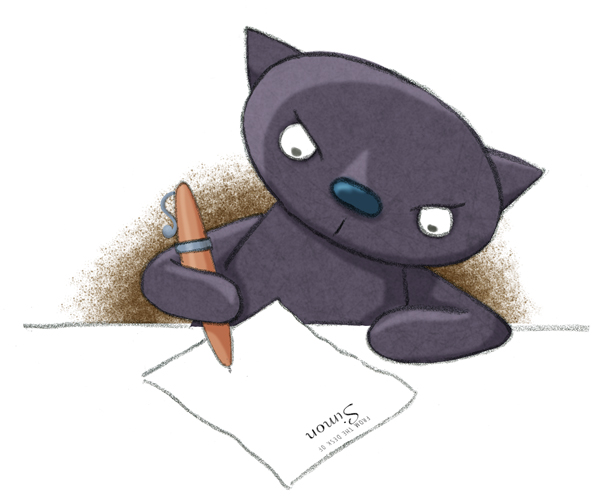 When I started to design Baxter, I asked Dori if she had a particular species in mind. She offered up "Boston terrier."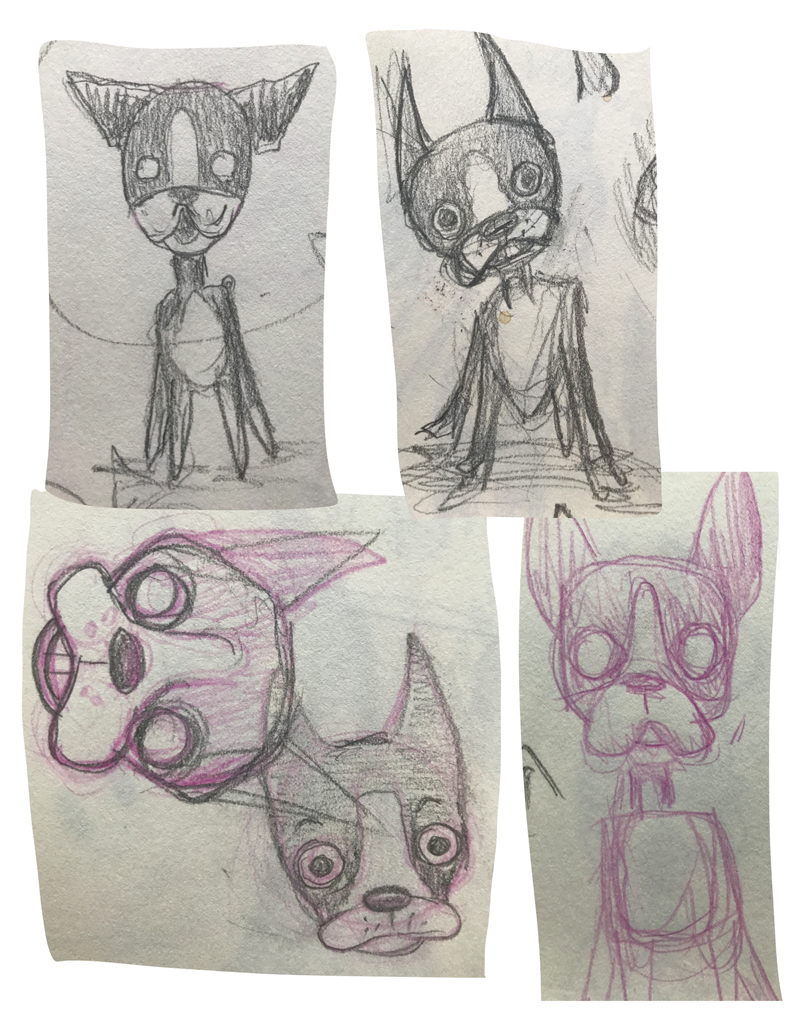 I did research on the species and tried over and over to make a character that showed his effusive personality. It was hard and I never got there.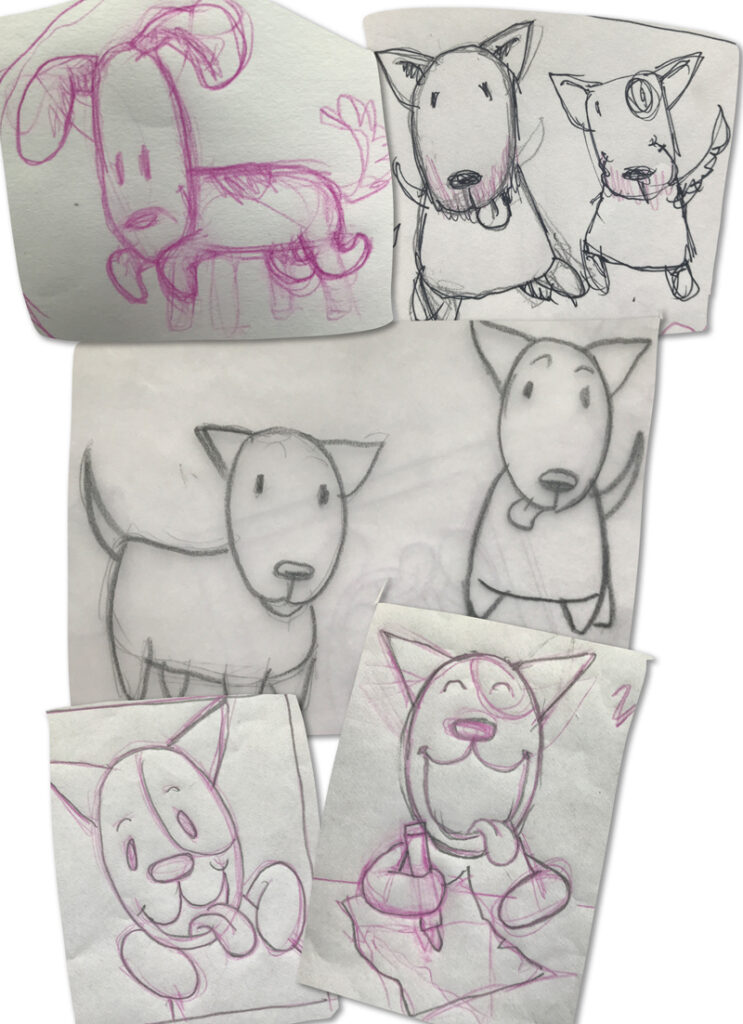 But talking to Dori again, she said she didn't really care about what species Baxter was and that she just offered up Boston terrier because it was the first thing that came to her mind. So, I made him a mutt.  This was freeing and let me create Baxter as he exists now.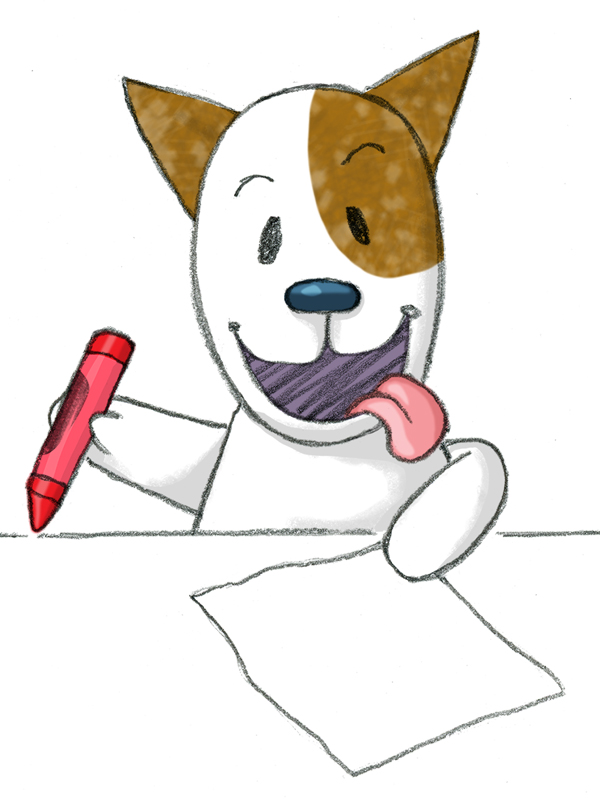 I had fun creating the peripheral characters, though they only show up two or three times each in the book.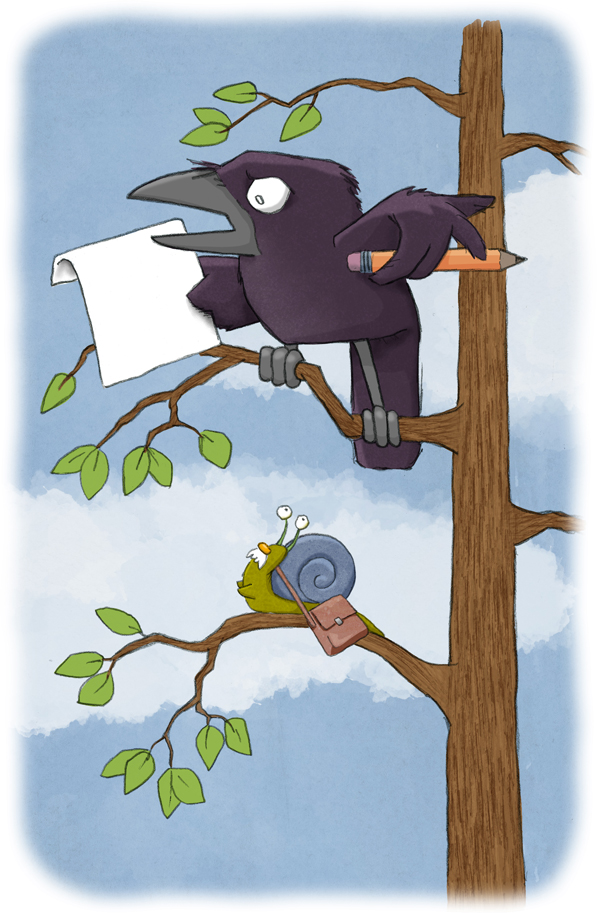 Except for the snail that delivers the mail.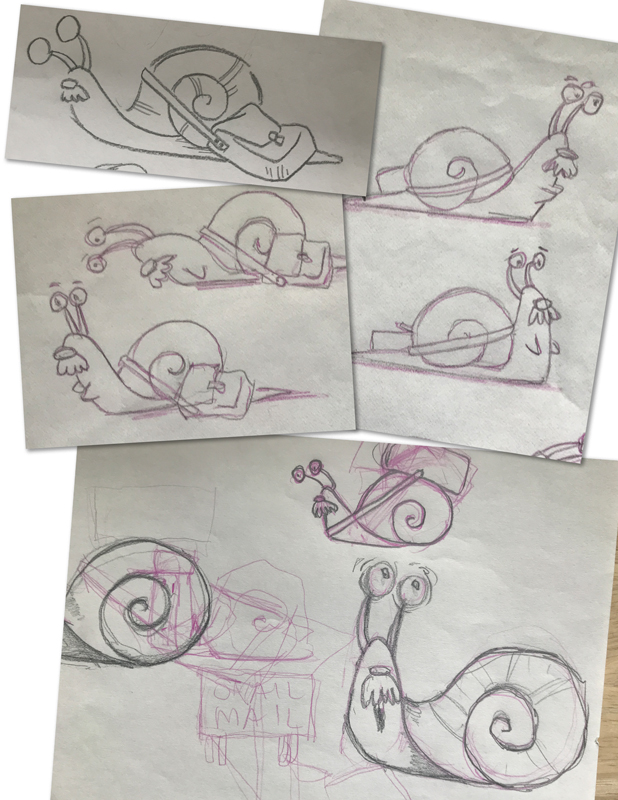 Since this is an epistolary story, and he delivers the mail, he makes more appearance in the illustrations than the other peripheral characters, even if his mention is limited.
And, truth be told, he may be my favorite character.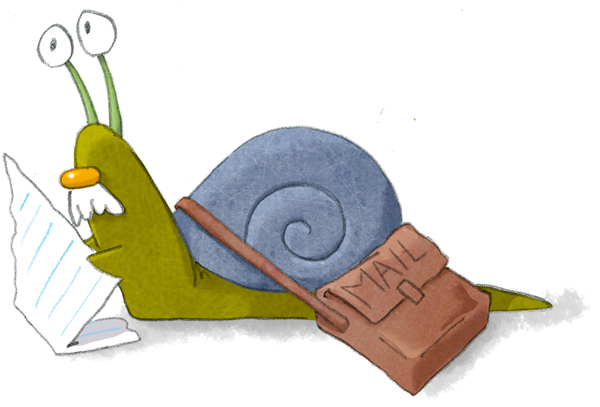 I've had a good time getting to know these characters and feel closer to them with each book.