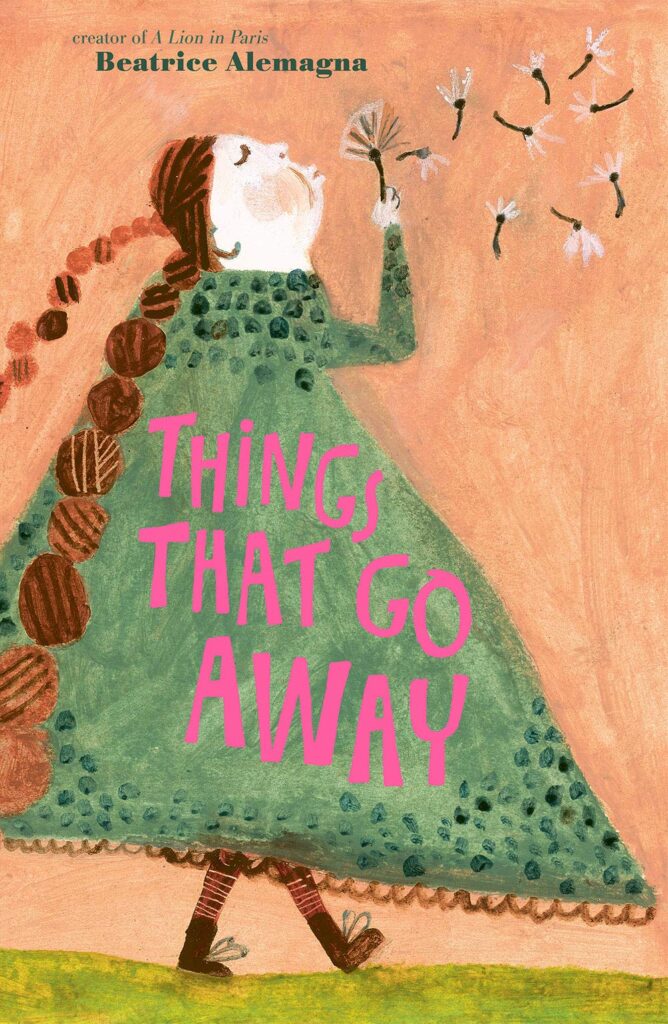 Things That Go Away, by Beatrice Alemagna. I'm recommending this book for its beautiful artwork, clever design, and message. A message that I think is especially important for our young ones to hear during this difficult time.
Things go away. Things change. Things will not always be as they are. All except for one thing that will never change— love.
There is such an honesty to Beatrice Alemagna's artwork. On the cover, we see this darling girl blowing the wishing seeds from a dandelion. And the 'things that go away and change' continue onto the end pages which also act as title page.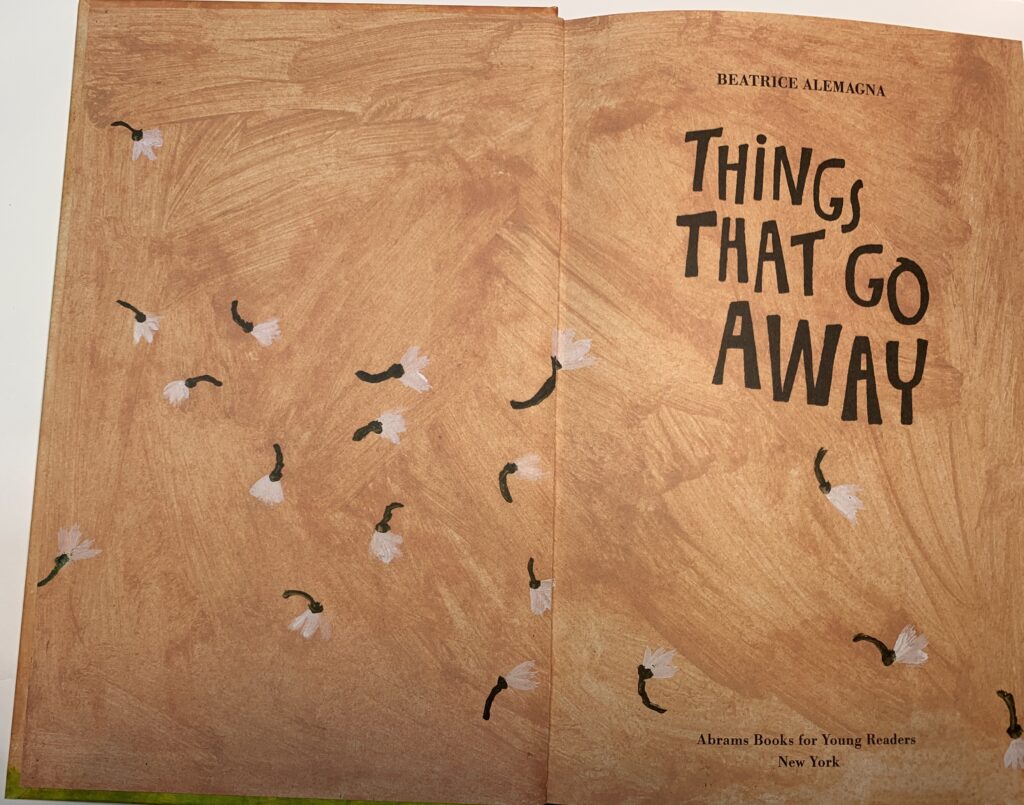 Turn the page, and you'll find that there's a wonderful surprise in this book. And I was! I was wonderfully surprised!
Alemagna lists things that will go away. Things such as: sleep, a wound (almost),dark thoughts, leaves, weather, fear, lice (luckily). The "lice (luckily)" made me laugh. But the surprise comes in the book's unique addition of a velum page inserted in between each spread. On each one is a black graphic that we see change and disappear as we turn the page.
Here is the first spread in the book,
"In life,
many things go away.
They transform,
they pass by."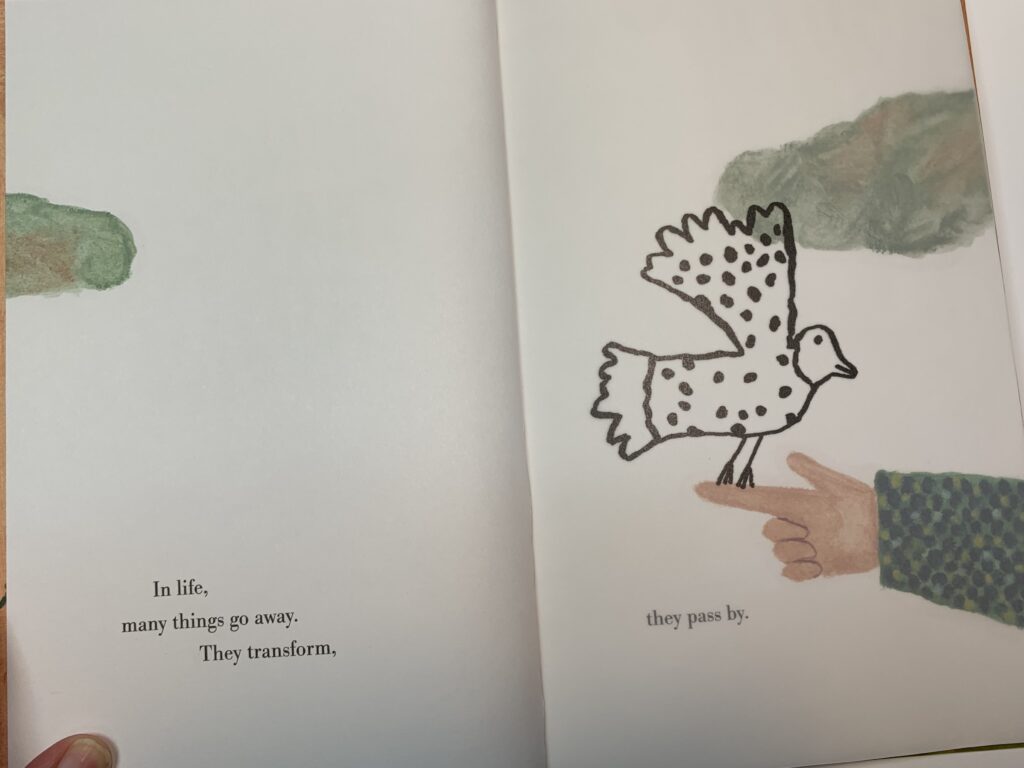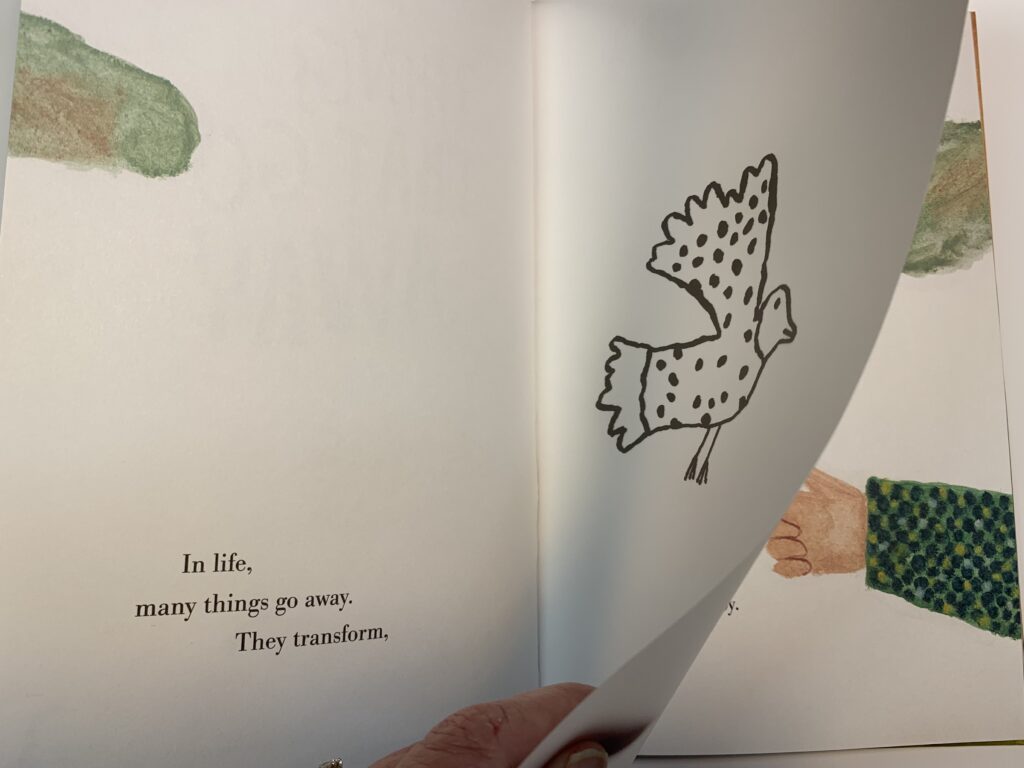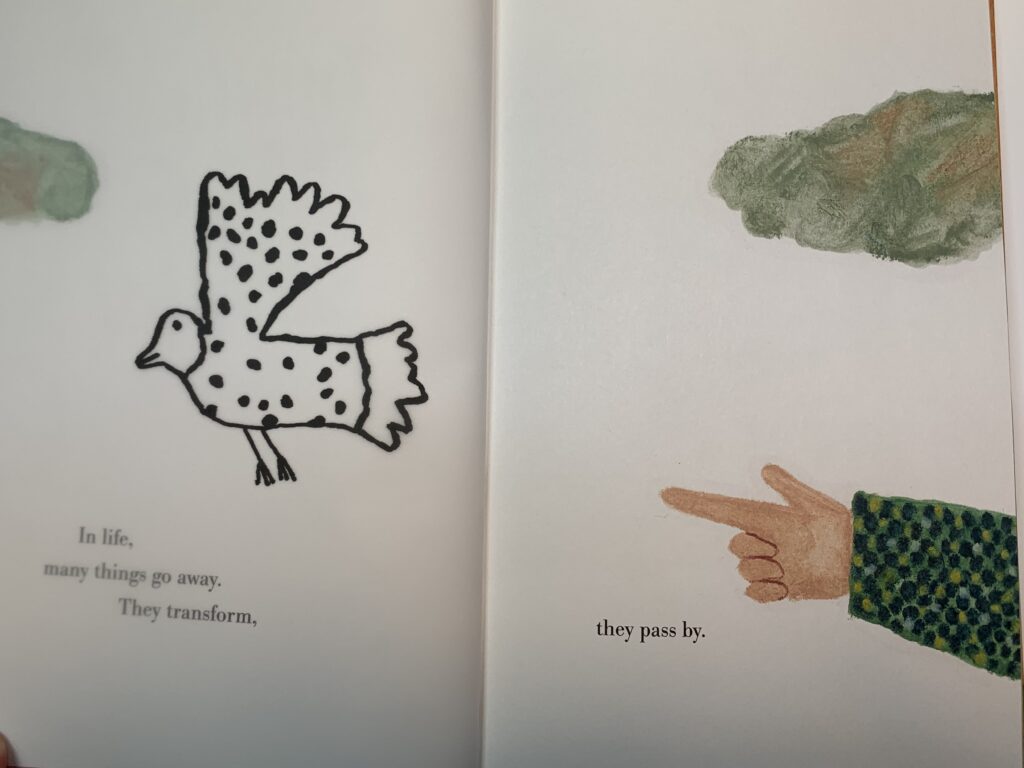 and this one I thought was fun…
"Sleep always departs."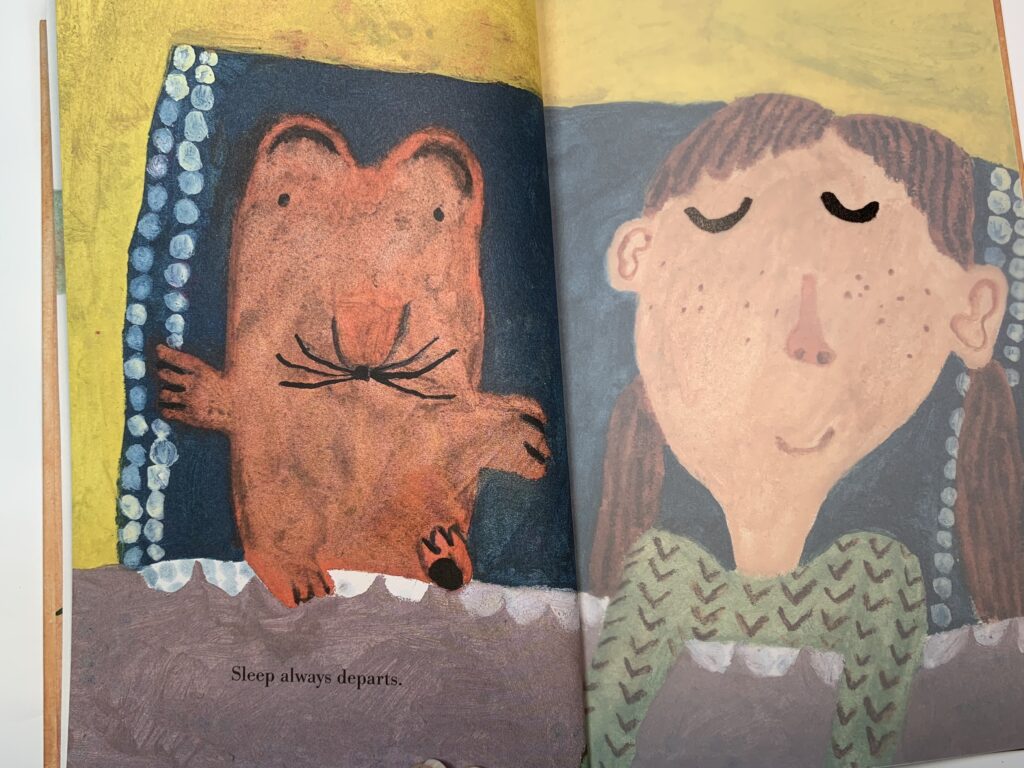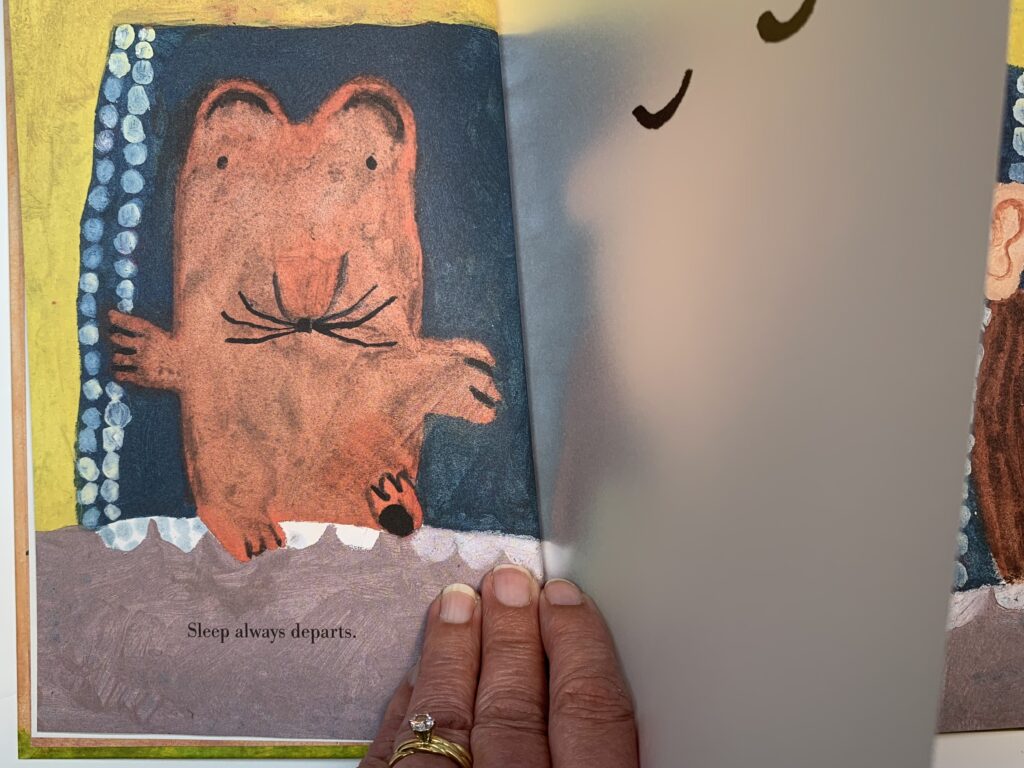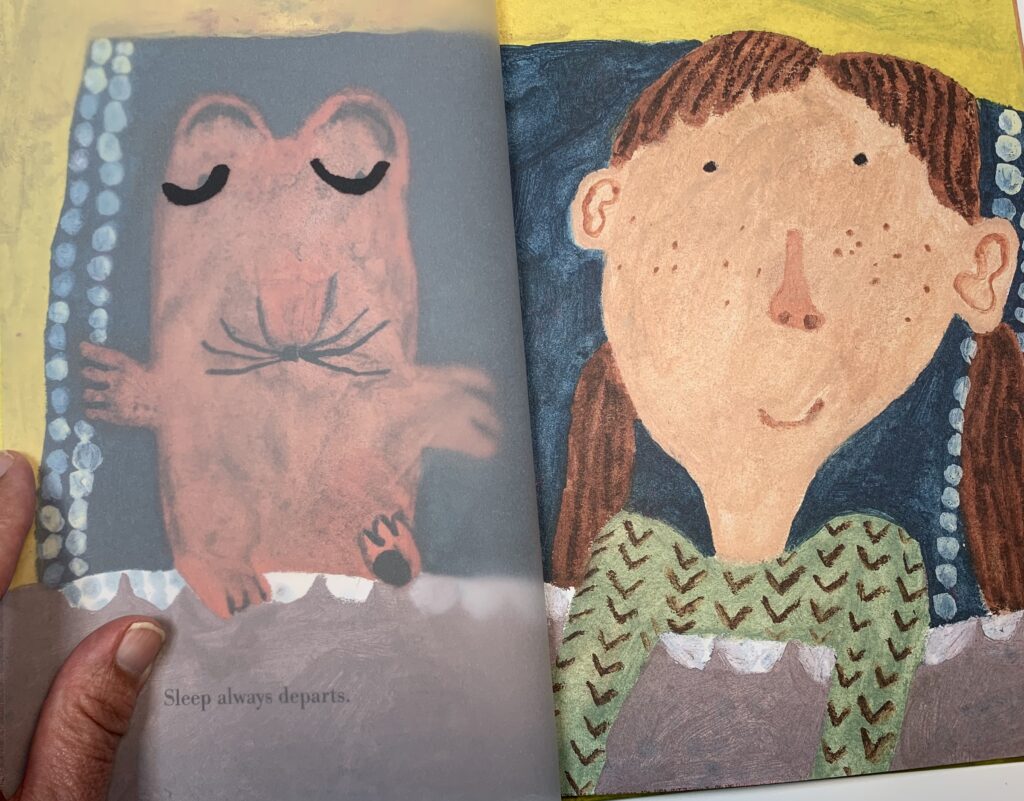 and…
"Leaves fall,"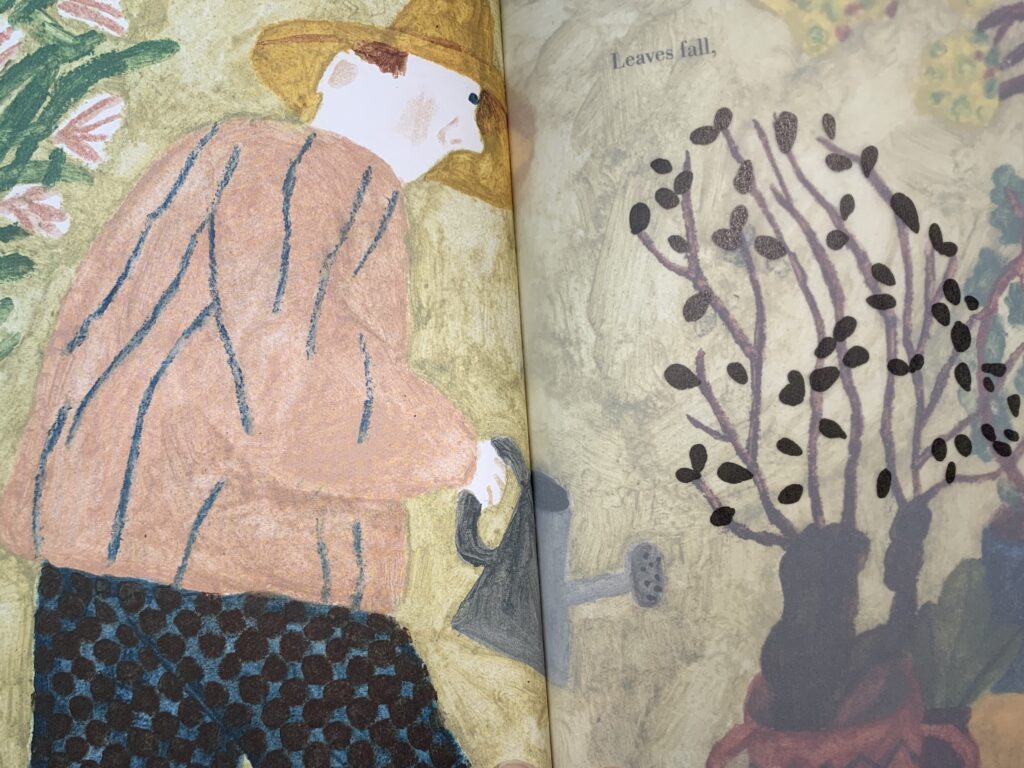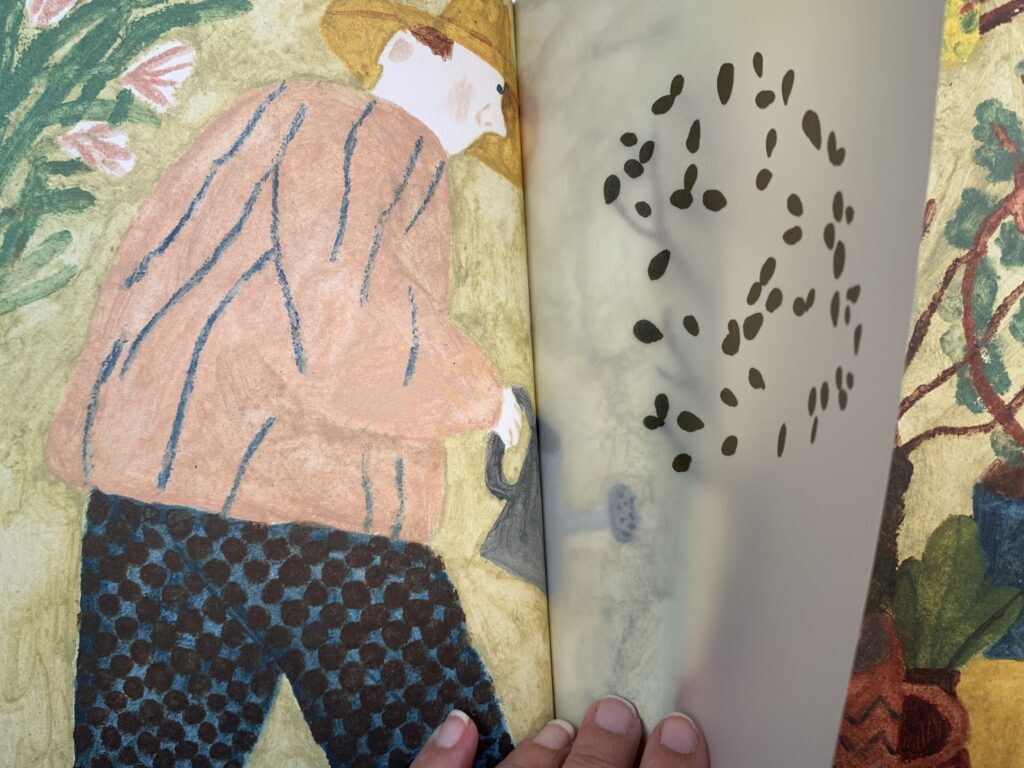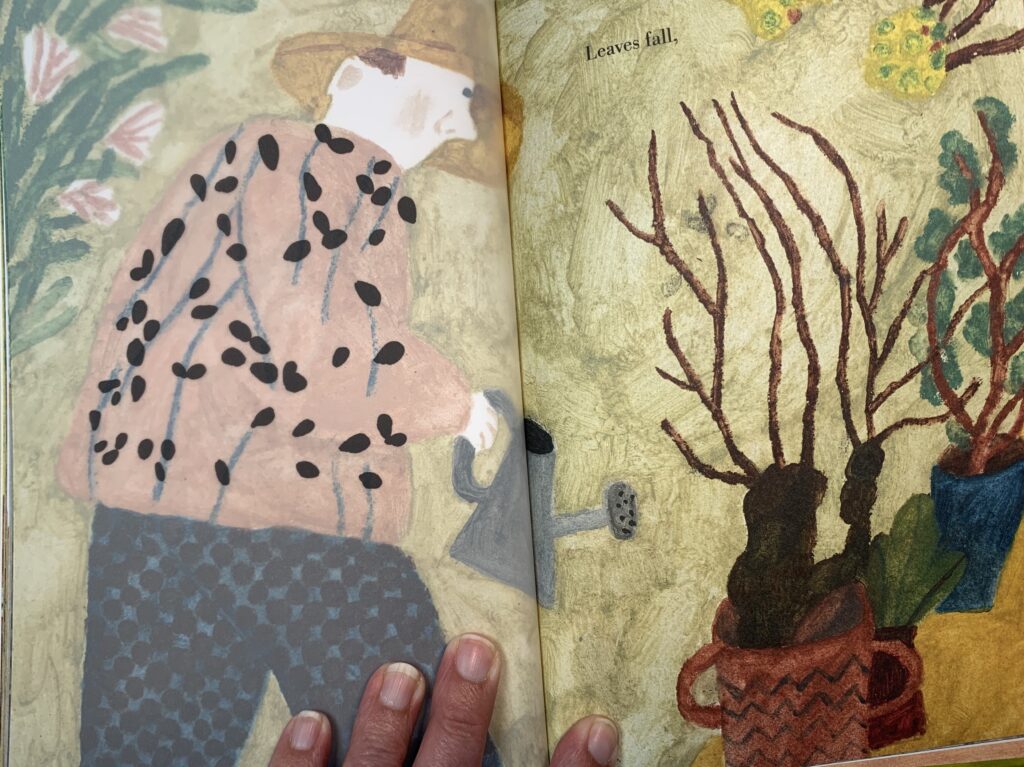 I find this book not only beautiful, but its hopeful message really lifted my heart. Don't we all need to hear this now? That things will not always be this way, "They transform".
I'm grateful that Beatrice Alemagna created this glorious book. I'm glad that I found it. And I'm excited to get to share it with you today.
"Eventually, everything passes,
moves on, or changes.
But one thing never goes away,
and never will.
Never."