In the summer of 2011 I was in-between book projects and felt certain another would never come along. I had moved my studio home from a nice space in downtown Seattle to take care of my wife. The space I had at home was a bit smaller than what I had downtown and I felt crowded and cramped and uninspired. I even felt a little angry for the cards I had been dealt. Then I felt guilty for being angry, angry for feeling guilty, etc. This amplified my fear of never getting another book project. And it stayed that way through the summer and into fall.
Though I slowly became used to my new studio space, creativity was still mostly elusive.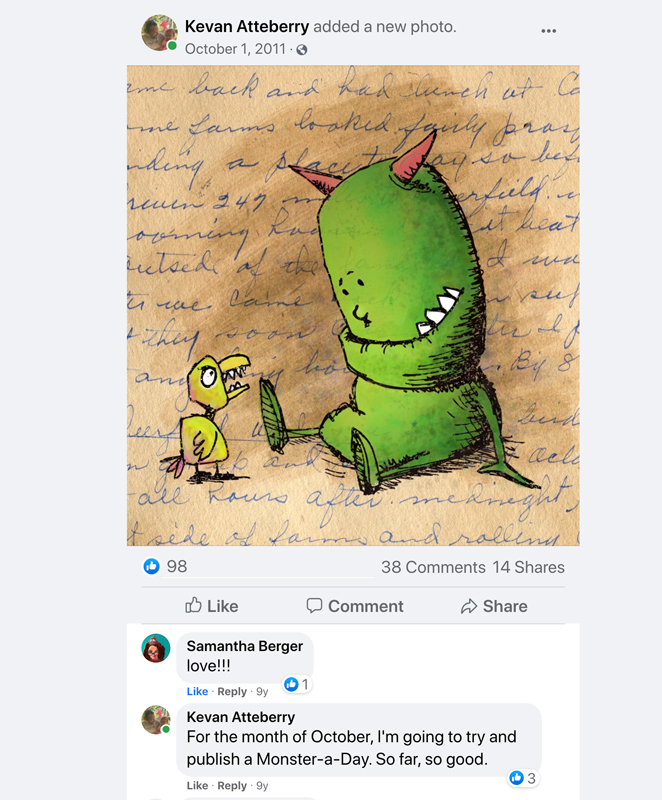 By September I was sketching again and trying to write. And on October 1st, I gave myself an assignment. Create a new monster from scratch every morning for the whole month.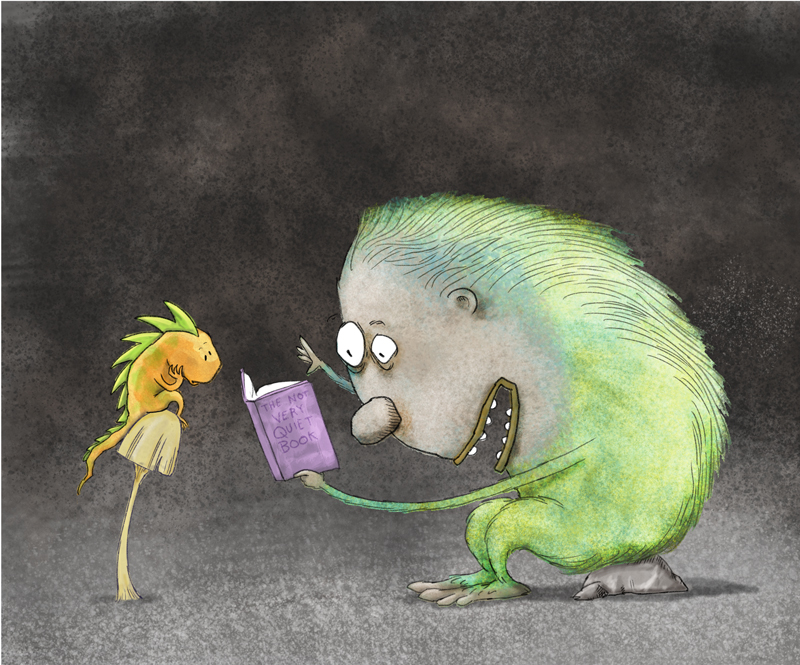 It could not be something I created earlier, and it couldn't even be from sketches I had done previously. It had to be created from a completely blank page everyday. Thirty-one monsters in thirty-one days. Just in time for Halloween.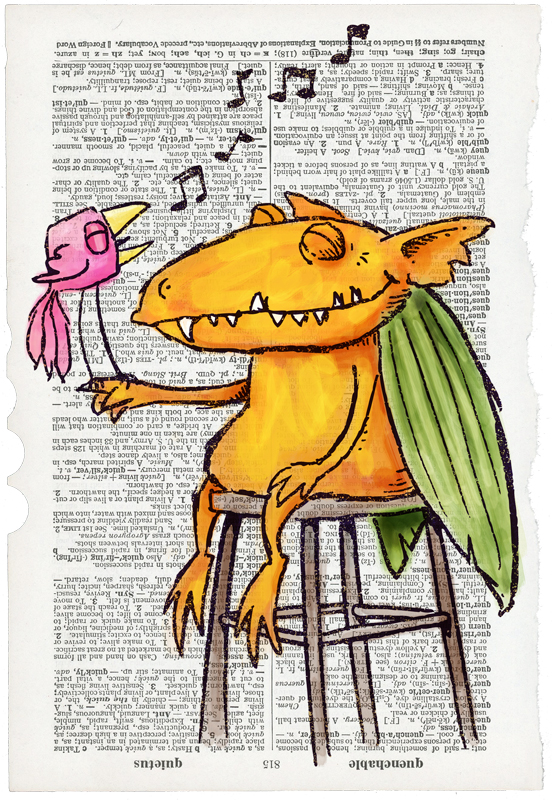 I could share them everyday on Facebook. Which was fun because who doesn't like to share their work and reap the likes and compliments.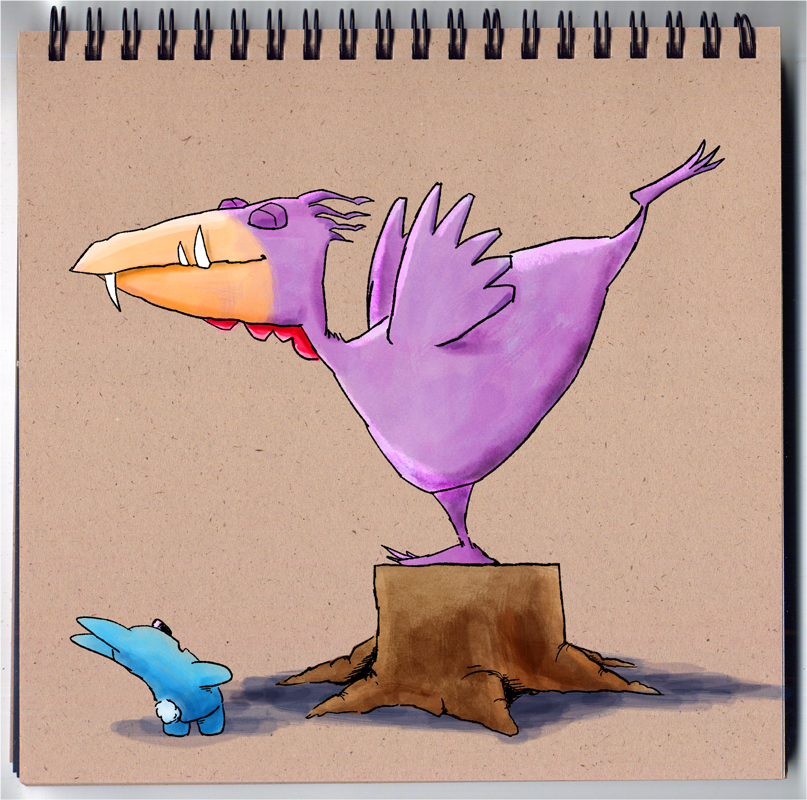 Of course sharing your mission of daily monsters with others set me up for a kind of accountability. A good thing. If I hadn't posted something new by 1:00 or later each day, I'd get messages asking where today's entry was.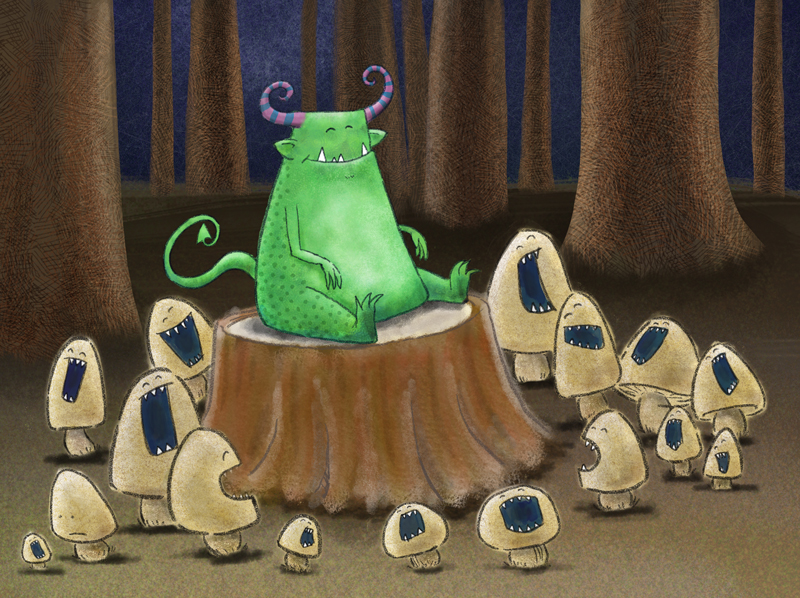 Creating new monsters also helped my writing. Most of them seem to have a story swirling around them.
One of them was the eventual inspiration for my book Bunnies!!! Though the monster and the bunnies are completely different, the seed was planted with this entry from October 21, 2012 (and yes I know about the typo.)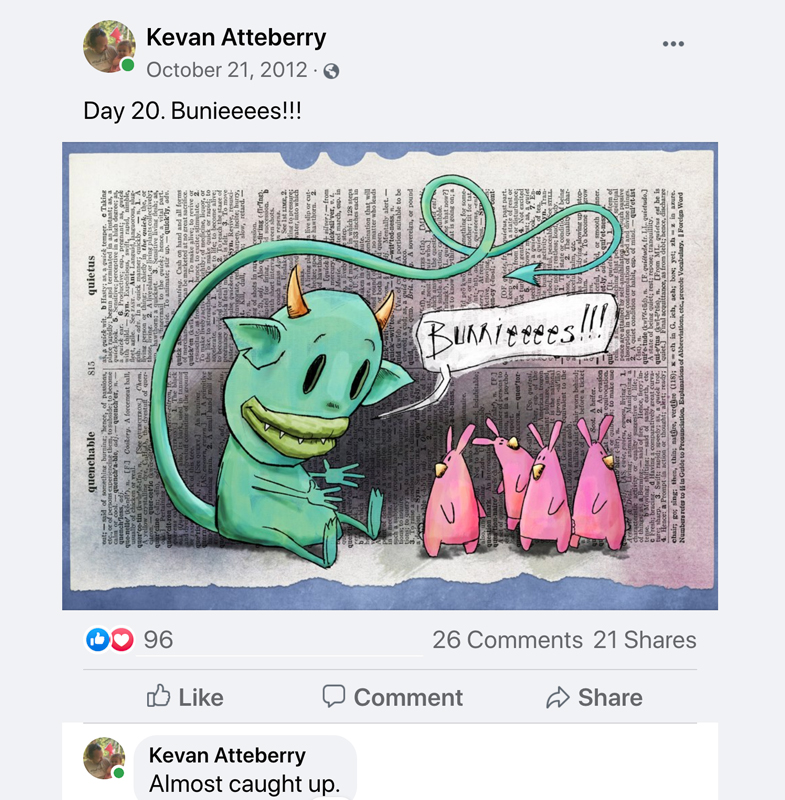 I did monster-a-day in October for the next several years until life became more complicated. I would try each October and get a third to half of them done and even skipped one year entirely. I never again filled a whole month. Until this year. I am exercising my discipline and creativity again this October and am a day or two behind on entries but plan on finishing strong this year! Hopefully there is a story or two I can drag out of some of them.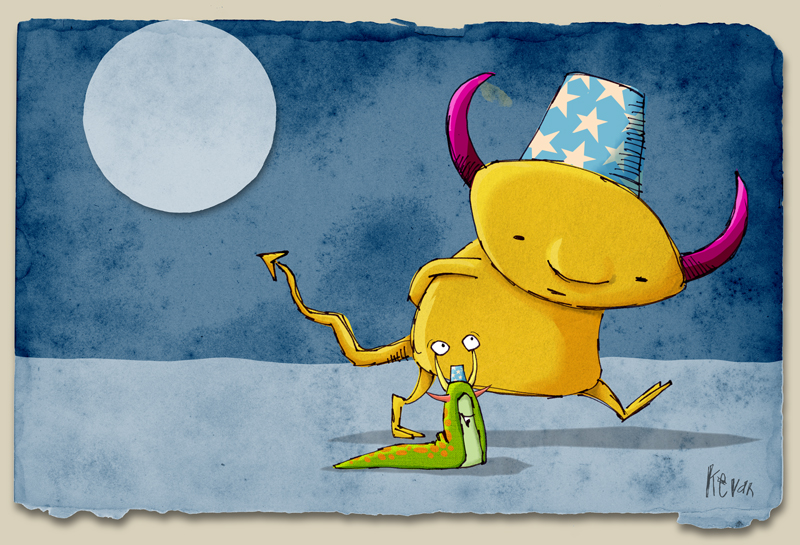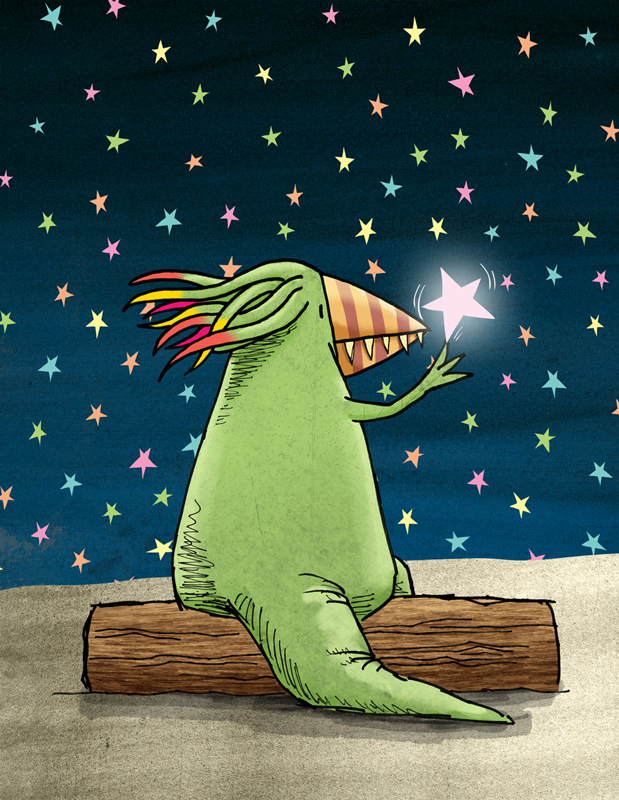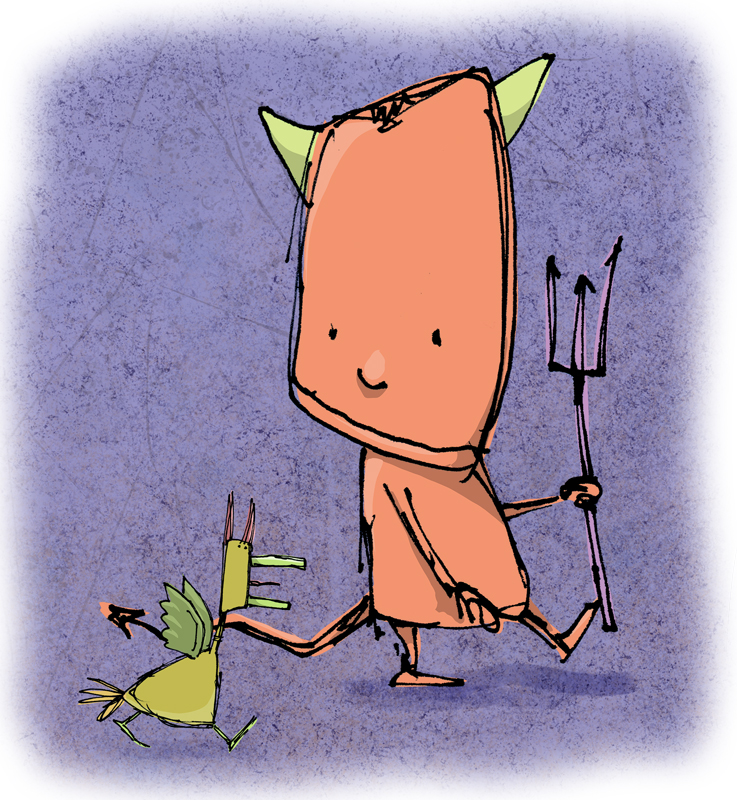 You can see my daily monsters at Facebook, https://www.facebook.com/kevan.atteberry, and on Instagram, https://www.instagram.com/kevanatteberry/