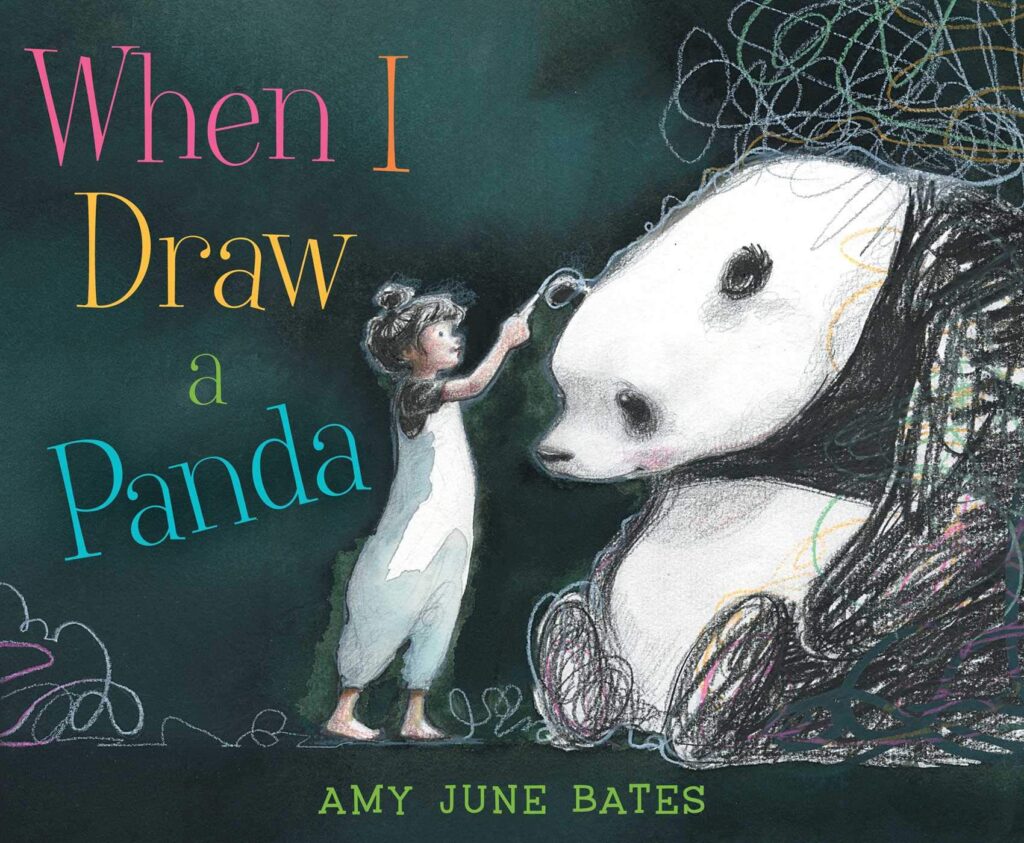 Long ago, I read that adult human beings draw at a 10 year old drawing level. This is because sometime around that age the child realizes that they are not the best artist in the class. Because there is always one, right? And the kids who are not that One lose confidence and stop loving to draw quite as much.
This has always made me sad. It's why I never liked juried art shows for kids. Who on earth has the authority to tell Megan that her clown is not as "good" as Ben's?
Therefore, this is the perfect book for me to recommend (and wish I wrote). When I Draw a Panda, written and amazingly illustrated by Amy June Bates, is a celebration of the imperfection of creating one's own, unique art.
The little girl narrates as she draws a panda on a chalkboard. She admits that when she is asked to draw a "perfect circle" hers often come out a little "wonky". Her whimsical panda comes to life and his bold spirit encourages the little girl to explore her artistic freedom and enjoy her own special way of drawing even more.
Amy June Bates' illustration style is full of joyful animation. Much of the type is set creatively moving the readers' eyes through one page to the next. The front end pages show various 'how to' diagrams. "How to draw a perfect princess", etc. The back end pages feature the same instructions, but now are covered by colored pencil drawings rebelliously ignoring the rules underneath.
I wish I had this book when I was little. I would love to put it in the hands of all young readers who love to draw. Then maybe, just maybe, it would make all children feel like they are the best artist in the class?