Mars fascinates me!
It's Earth's closest neighbor in the solar system, and we can see Mars faint reddish light with our own eyes. With the recent landing of Perseverance rover, Mars seems to be in the news more than ever. So with great enthusiasm I introduce a new picture book, MARS IS, which shares jaw-dropping photos of Mars.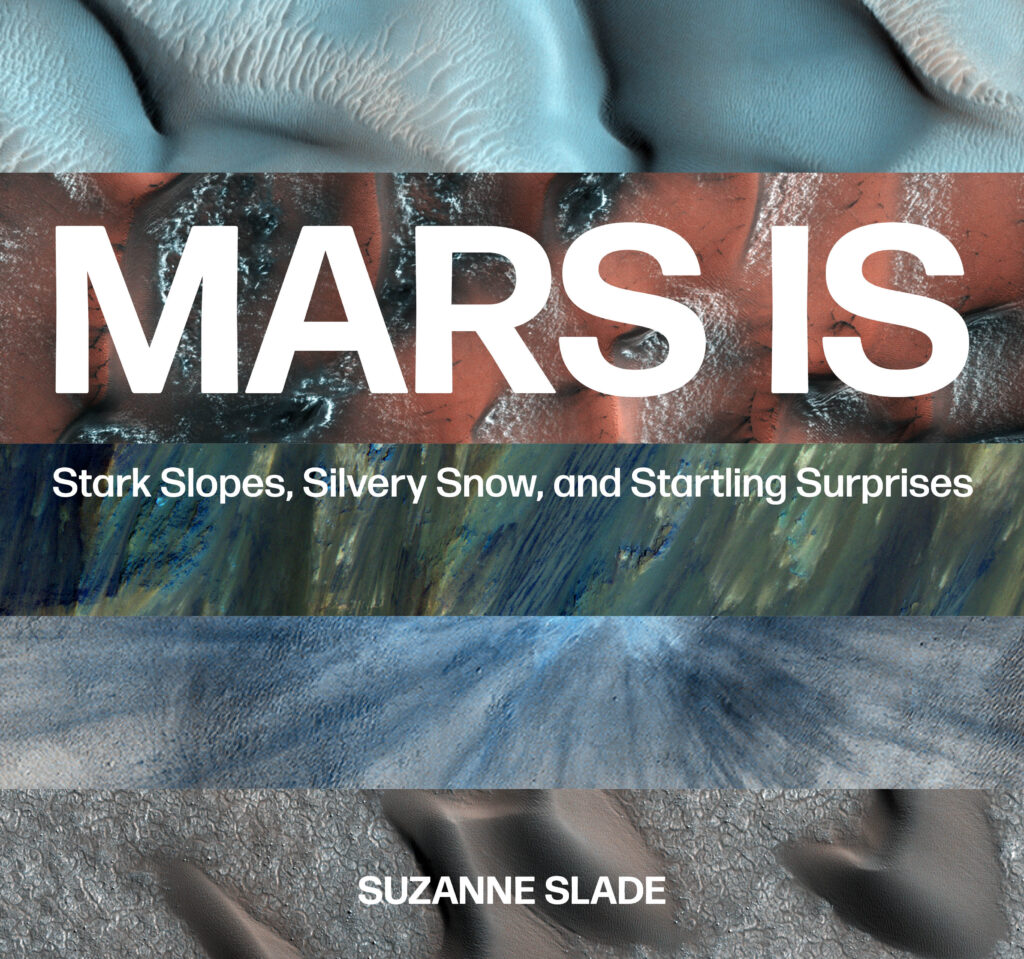 Three years ago, while doing an author event at Chicago's fantastic indy bookstore, 57th Street Books, I spotted an adult title, MARS: THE PRISTINE BEAUTY OF THE RED PLANET.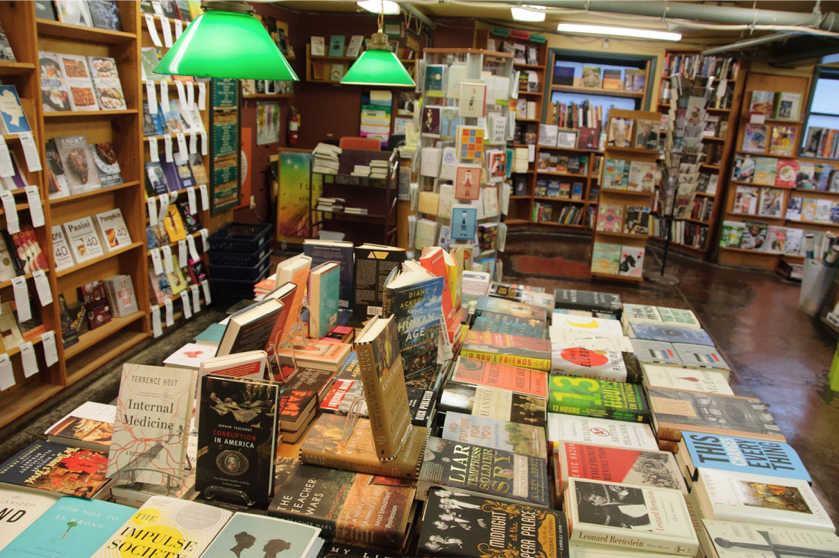 Inside, I discovered the most gorgeous photos of Mars I've ever seen. They took my breath away!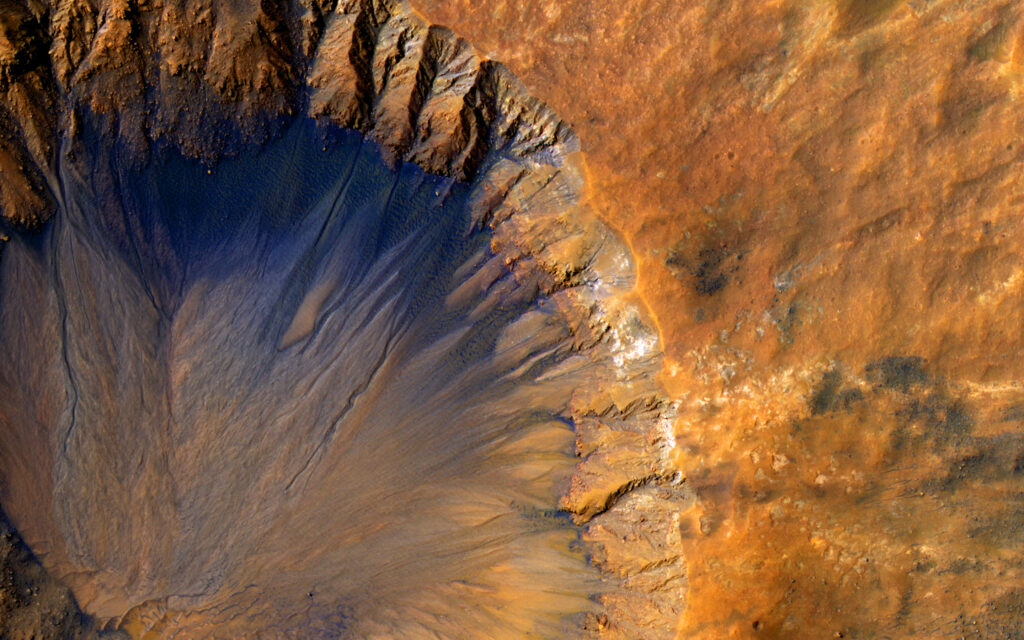 The images were color enhanced to allow scientists to see details on Mars their eyes couldn't ordinarily detect. The photos were taken by a camera called HiRISE, and they were public domain! (Beautiful words to a nonfiction author, especially a space-geek like me.)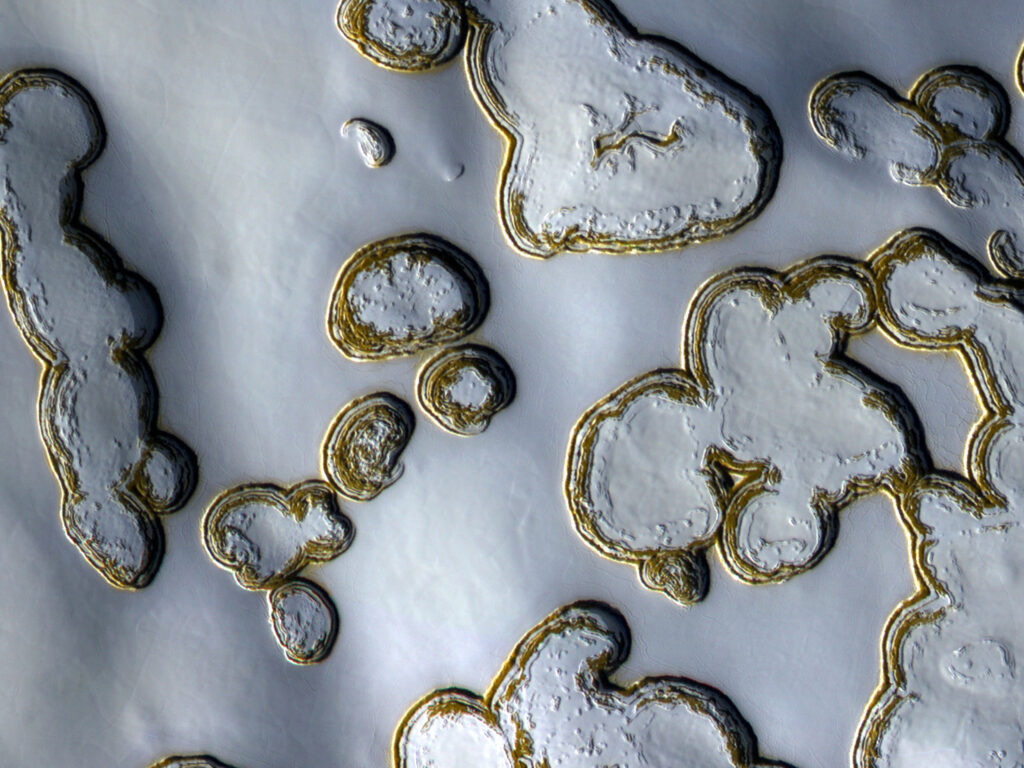 So I began researching HiRISE, the most powerful camera ever sent to another planet. It launched from Earth in August 2005, soared through space for 7 months, then began orbiting Mars in March 2006.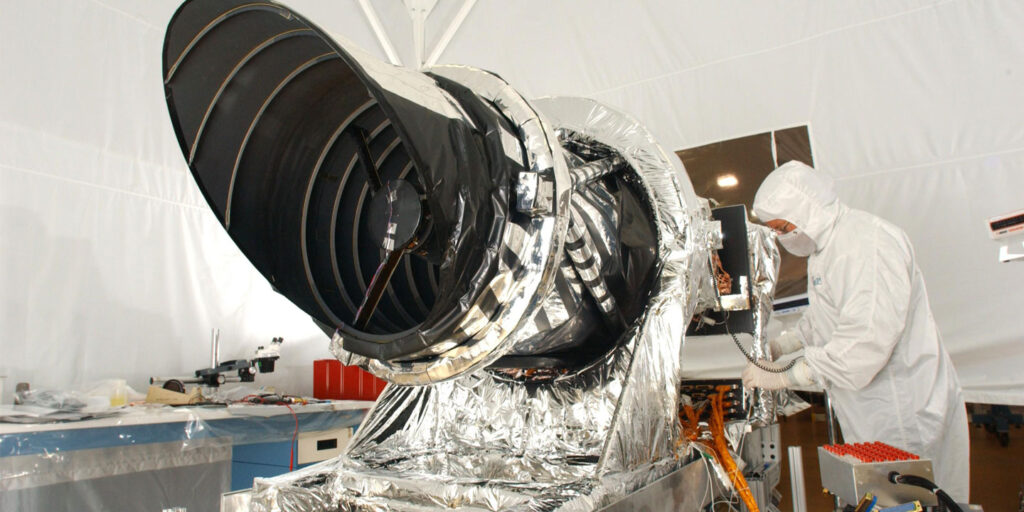 HiRISE is riding on a spacecraft called the Mars Reconnaissance Orbiter (or MRO for short.)
HiRISE has taken 69,000 photos of Mars in the past 15 years and is still sending new ones today.
Each image is transmitted roughly 140,000 miles to Earth, which takes about 15 minutes.
I couldn't wait to share these photos and fascinating Mars features with young readers, so I considered various book ideas. This brainstorming process involved lots of scribbling on papers: title ideas, Mars features I wanted to include, a list of descriptive words, book organization outline, etc.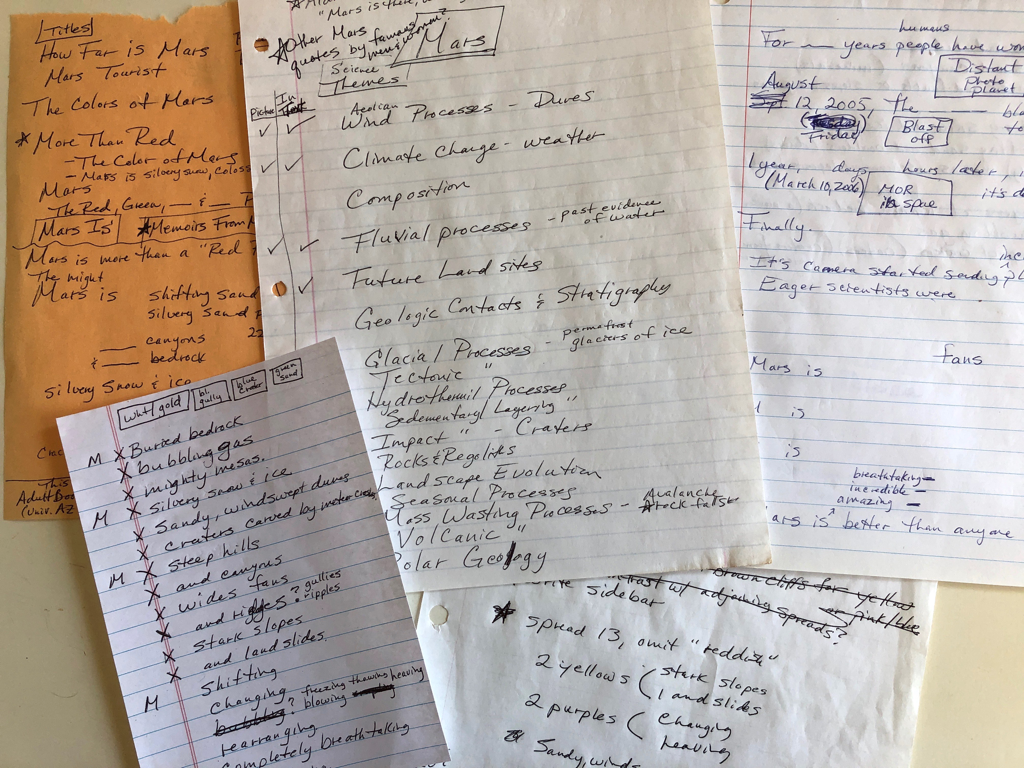 After much consideration, I decided "Mars Is" worked great as a title and a text repeater line to drive the story and introduce these amazing pictures.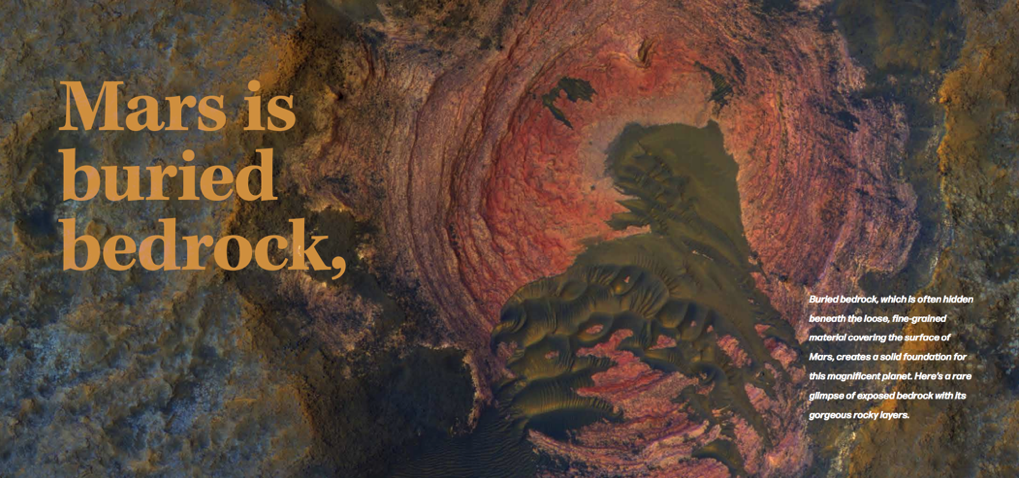 Of course, there was much more information I wanted to include. So sidebars and an extensive back matter came to the rescue!
After studying Mars while working on MARS IS for three years, I believe the last spread of the book says it all: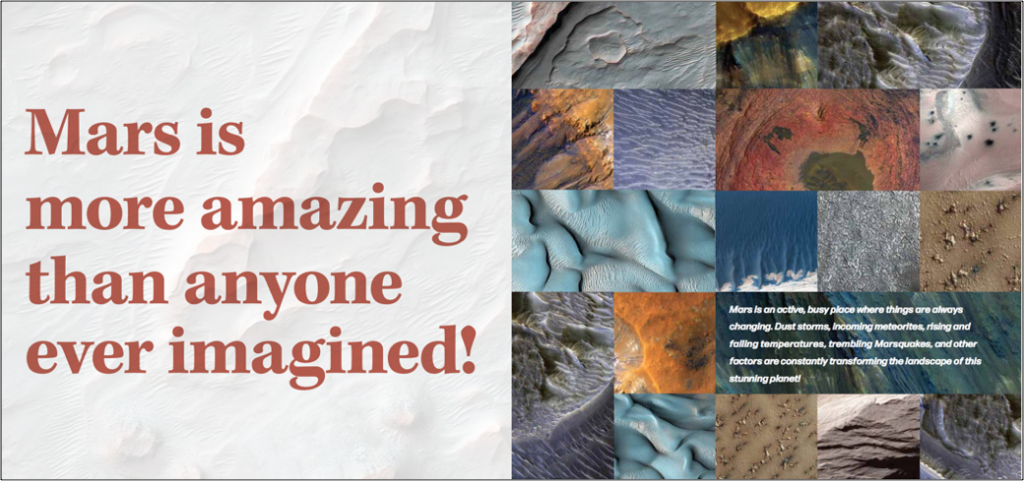 * * * * * * * * * MARS FREEBIES FOR EVERYONE! * * * * * * * *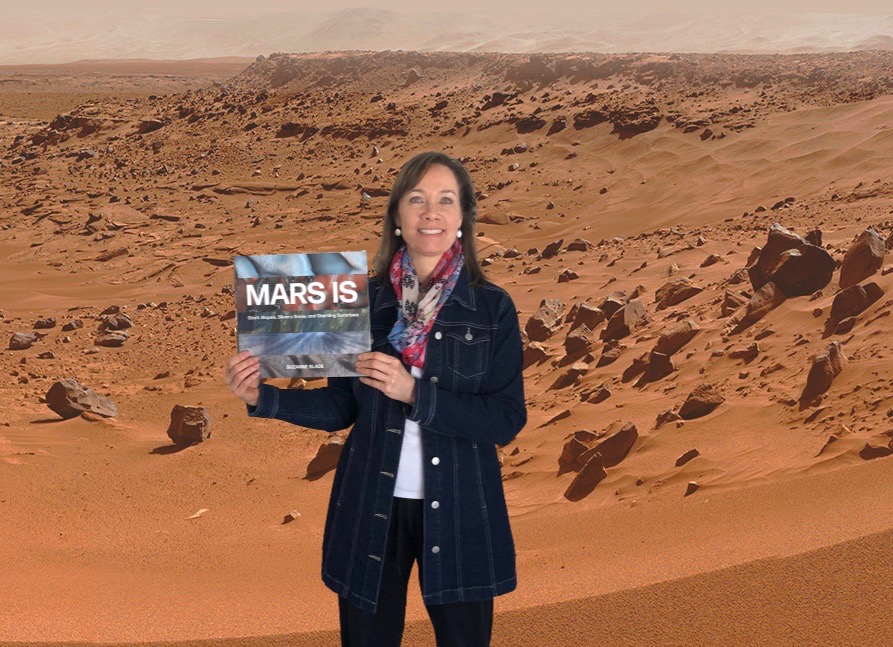 NASA's Mars Photo Booth – Take a photo of yourself on Mars (or in mission control)

Sounds of Mars – Record a message and hear how your voice sounds on Mars

Send your name to Mars – And get your own Mars Boarding Pass!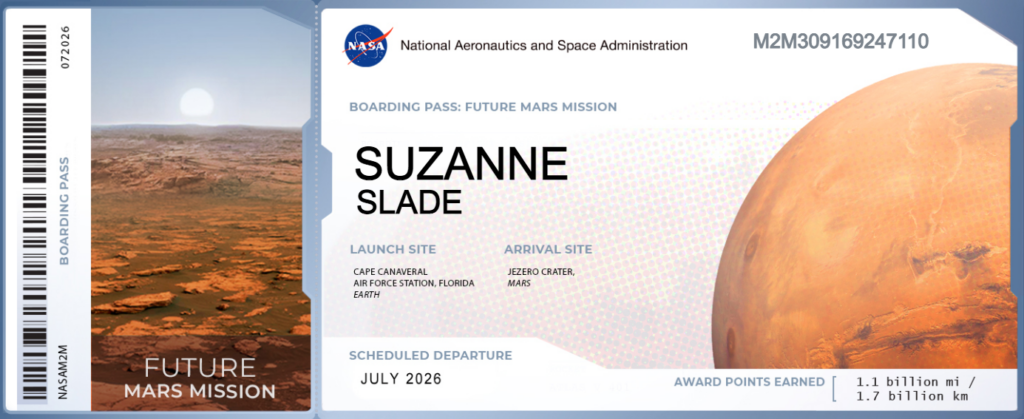 MARS IS book trailer – See amazing HiRISE photos of Mars

HiRISE Catalog – Check out all of HiRISE's phenomenal Mars photos
* * * * * * * * * * * * * * * * * * * * * * * * * * * * * * * * * * *
Last month's blog post winner of June Almeida, Virus Detective! was Terry Jacobsen! 🙂