Poetic picture books make my heart soar. They make complex themes accessible, capture deep emotions, and convey stories with brevity and grace. No easy feat. Author notes are a wonderful way to provide additional details that complement a lovely, spare text.
Here's a look at three of my favorite poetic picture books: AT THE MOUNTAIN'S BASE, BEFORE JOHN WAS A JAZZ GIANT, and ONE GIRL.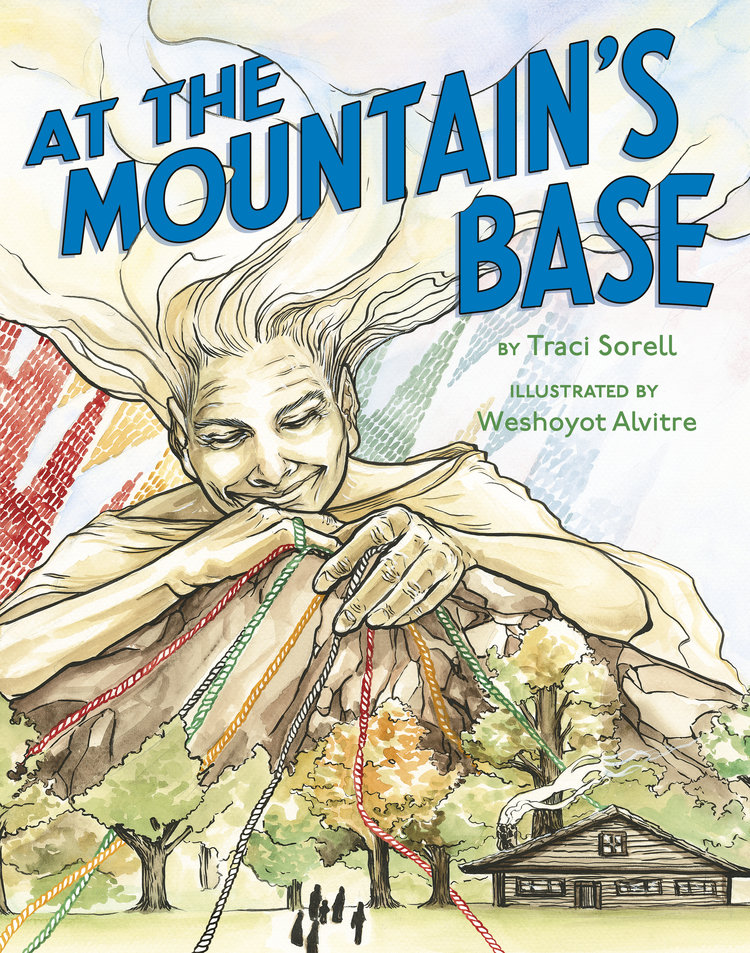 Creators: Author Traci Sorell and Illustrator Weshoyot Alvitre
Word count: 111 words
Opening lines: "At the mountain's base grows a hickory tree. Beneath this sits a cabin. In that cabin lies a cozy kitchen, Where a stove's fire warms."
The story: AT THE MOUNTAIN'S BASE features a Cherokee family waiting for a loved one, a female pilot, to return from war. The family weaves, worries, cooks, and sings while waiting. I think it's so effective how Grandma's thread is woven throughout the pages.
Author's note: The author's note honors the history of WWII pilot Ola Mildred "Millie" Rexroat and other Native American U.S. service members.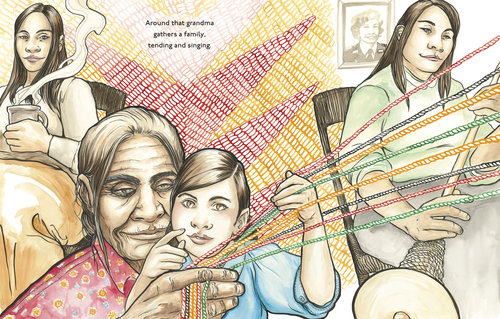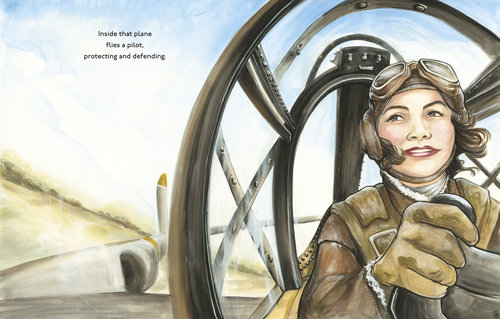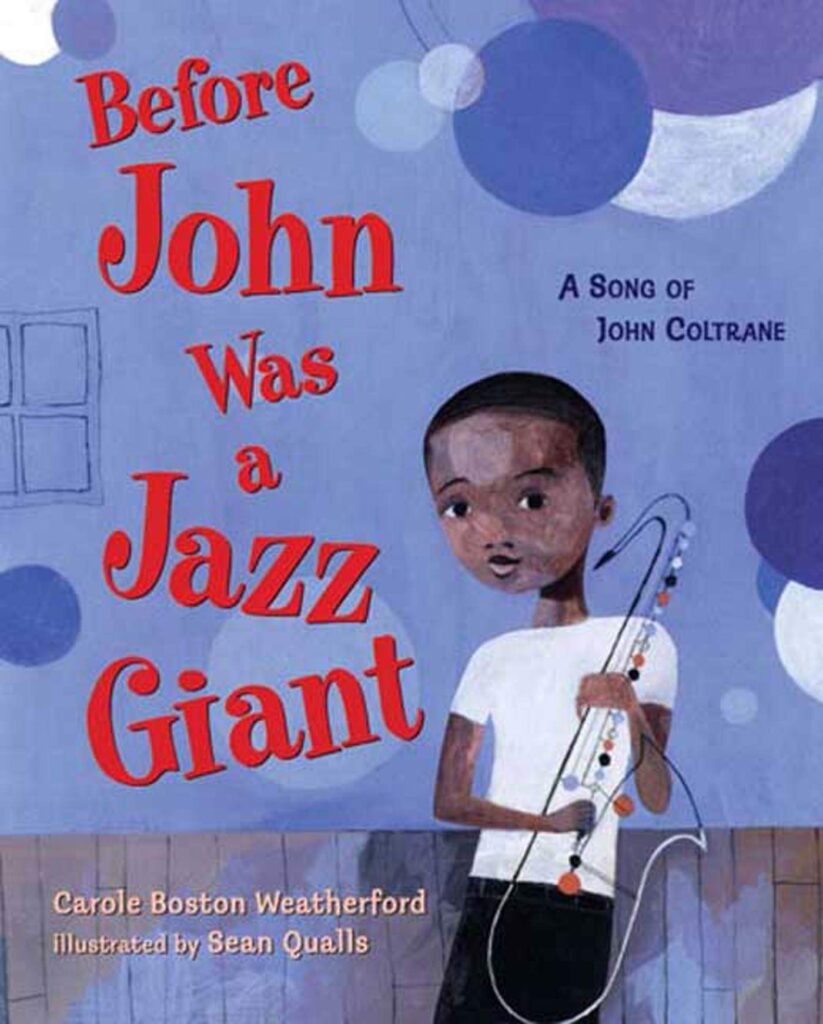 Creators: Author Carole Boston Weatherford and Illustrator Sean Qualls
Word count: 164 words
Opening lines: "Before John was a jazz giant…he heard hambones knocking in Grandma's pots, Daddy strumming the ukulele, and Mama cranking the phonograph."
The story: BEFORE JOHN WAS A JAZZ GIANT paints a vivid picture of young John Coltrane. I love the approach of showing how growing up in the South in the 1930s and being exposed to so many wonderful noises during childhood shaped the sound of this amazing musician. The bold illustrations capture the joy of music.
Author's note: The author's note honors John Coltrane's life with a timeline, additional reading, and listening offerings/CDs.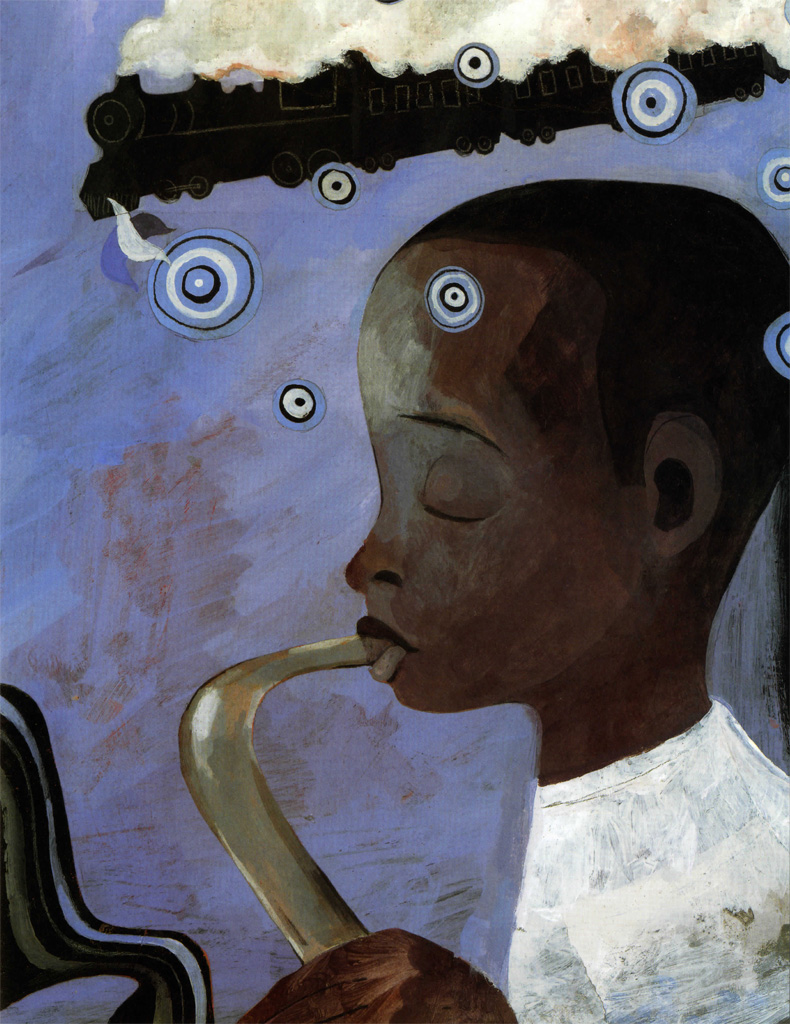 Creators: Author Andrea Beaty and Illustrator Dow Phumiruk
Word count: 85 words
Opening lines: "One girl. One spark. Faint and fading in the dark. Flicker…Flicker…Flicker…Glow."
The story: One girl reads a book, and as the story unfolds, the girl's imagination and world are opened up. She shares her story, passing on her knowledge to others, ultimately bringing other girls from darkness into light.
Author's note: The author's note highlights the power of books and education. More than 130 million girls are denied an education because of poverty, political situations, violence, and many other barriers that keep girls out of classrooms, the note states. Information on how you can help improve education for girls around the globe is included. Inspirational!
Website Links:
Traci Sorell Weshoyott Alvitre
Carole Boston Weatherford Sean Qualls
Thanks for reading & see you next time!
-Michelle