It's labeled Read Aloud on the classroom schedule, but it's hard not to think of it as Story Time. It's where we gather on the floor and make our voices sound like each of the three Billy Goats Gruff, where we make predictions about whether Little Star will eat the whole mooncake, where we read stacks of biographies to get to know the people in our world. And then I remember that my students also want to hear about dung beetles and inspect diagrams of dump trucks. Expository nonfiction is always a big hit during Read Aloud because kindergartners want to know everything about everything. So when I came across HIDDEN ANIMAL COLORS by Jane Park, I knew I would have a captive audience.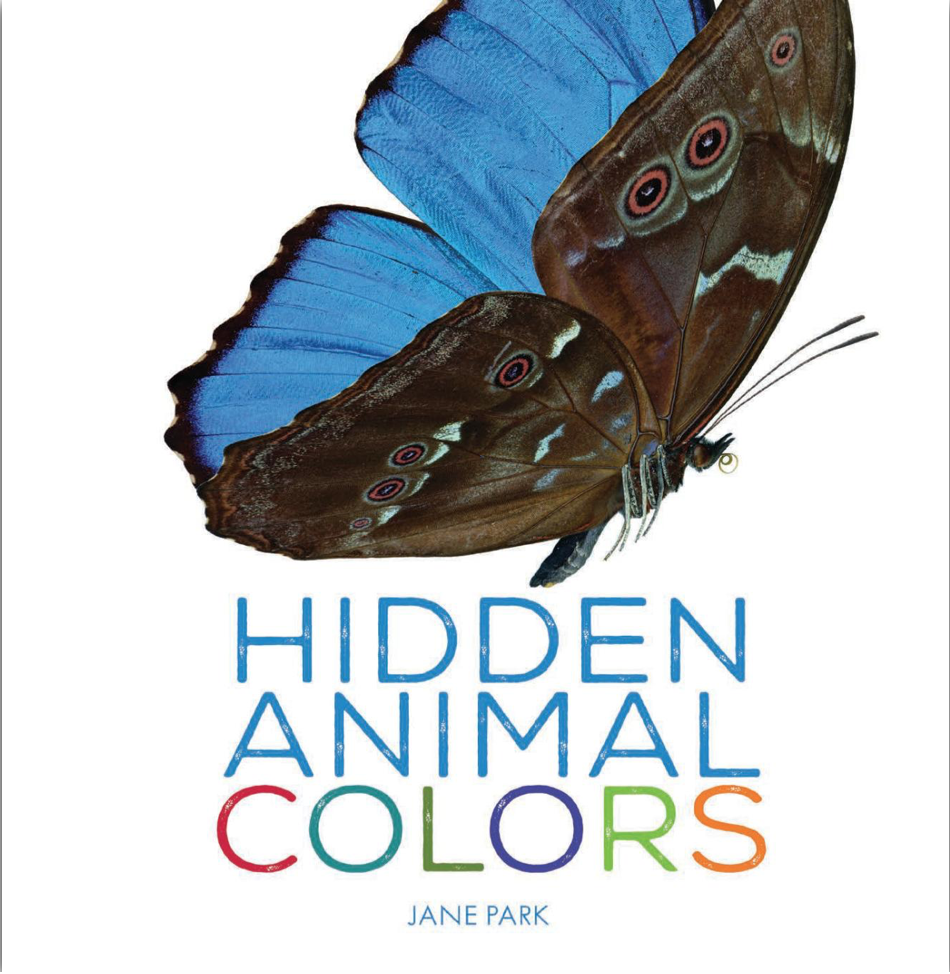 HIDDEN ANIMAL COLORS is a rhyming nonfiction text that celebrates the undersides of wings, tucked-away dewlaps, and all manner of nooks and crannies that conceal the surprising hues of eight different creatures.
The animals featured in the book range from the familiar to the what-IS-that? In rhyming couplets, Park describes the colors the animal is known for—lots of grays and browns. Then a page turn reveals…green eggs! Blue blood! Orange teeth! Ooooohs, yelps, and SHRIEKS! My class will listen attentively to any book about animals, but the suspense and surprise make this one especially engaging.
Side bars provide further information, such as what causes these unexpected animal colors and how they work to camouflage, attract a mate, or ward off predators. While the main text is enough to keep young listeners interested, my kindergartners devoured these additional facts with gusto.
The striking photographs prompted lots of lingering and complaints about whose head was blocking whose view of the blue-tongued skink. The fan-throated lizard's dewlap received the most audible gasps, but I admit to spending my lunch period later that day scrolling through images of tinamou eggs. If you pause your reading here to follow suit, you will not be disappointed. Predictably, the neon mandrill bottom was a high point for many kids.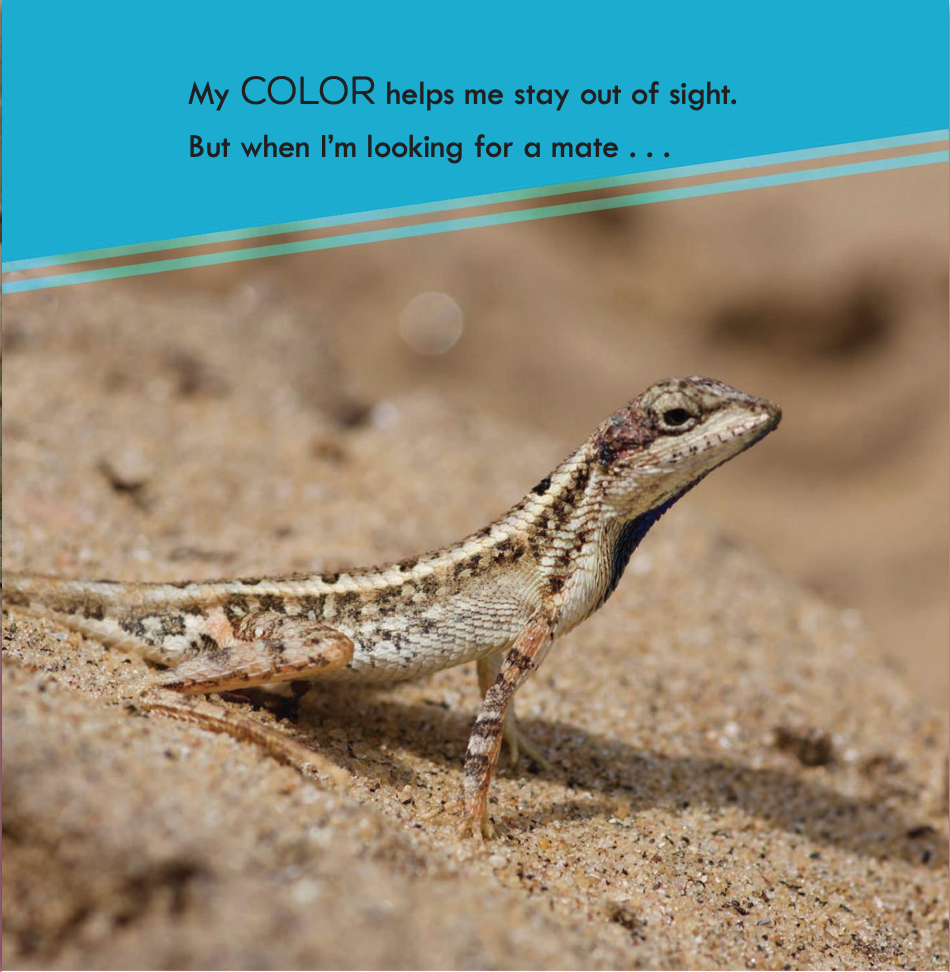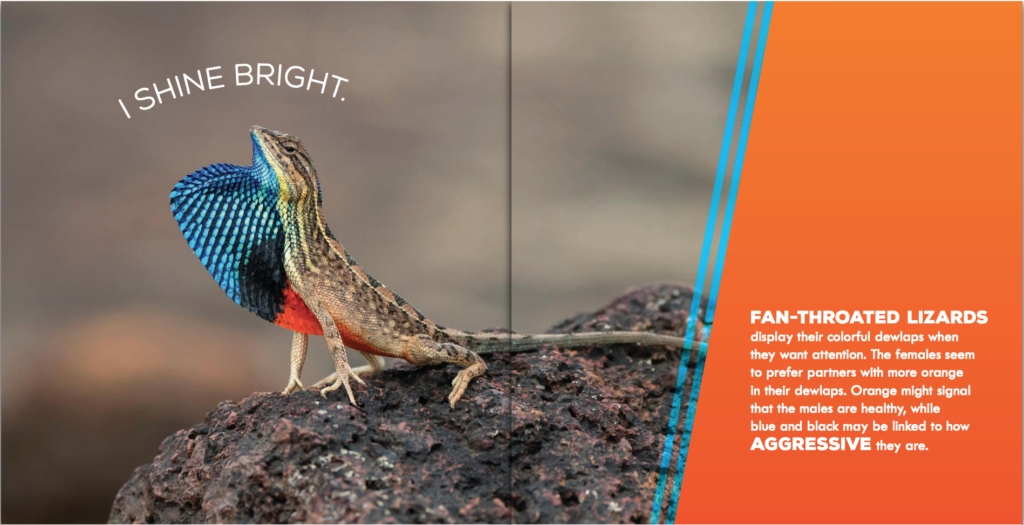 The back matter includes a helpful glossary and suggestions for further reading. There is also a quiz that provides a little something extra for children who are not quite ready for the book to end.
Jane Park has generously offered a copy of HIDDEN ANIMAL COLORS to one Picture Book Builders reader. To enter, please comment below by May 31. You can tweet this post and tag @sara_h_ackerman for an extra entry. Domestic U.S. addresses only, please. Thank you, Jane!