Hi Everyone! I can't tell you how thrilled am to be here sharing my very first blog post as the newest member of Picture Book Builders!
I have been a fan of this blog (not to mention a fan of ALL its members and their incredible books) for YEARS so what an honor it was when Jill asked me to join the team. Thank you so much, Jill. And thank you all for having me.
So let's get to it, shall we?!
Beatrice Likes the Dark, written by April Genevieve Tucholke and illustrated by Khoa Le, is a book that I've been obsessed with since I discovered it in my library last fall.
The first thing that attracted me to it was Khoa Le's gorgeous artwork on the cover (She happens to be one of my favorite illustrators, so no matter what the subject, I knew this book was coming home with me).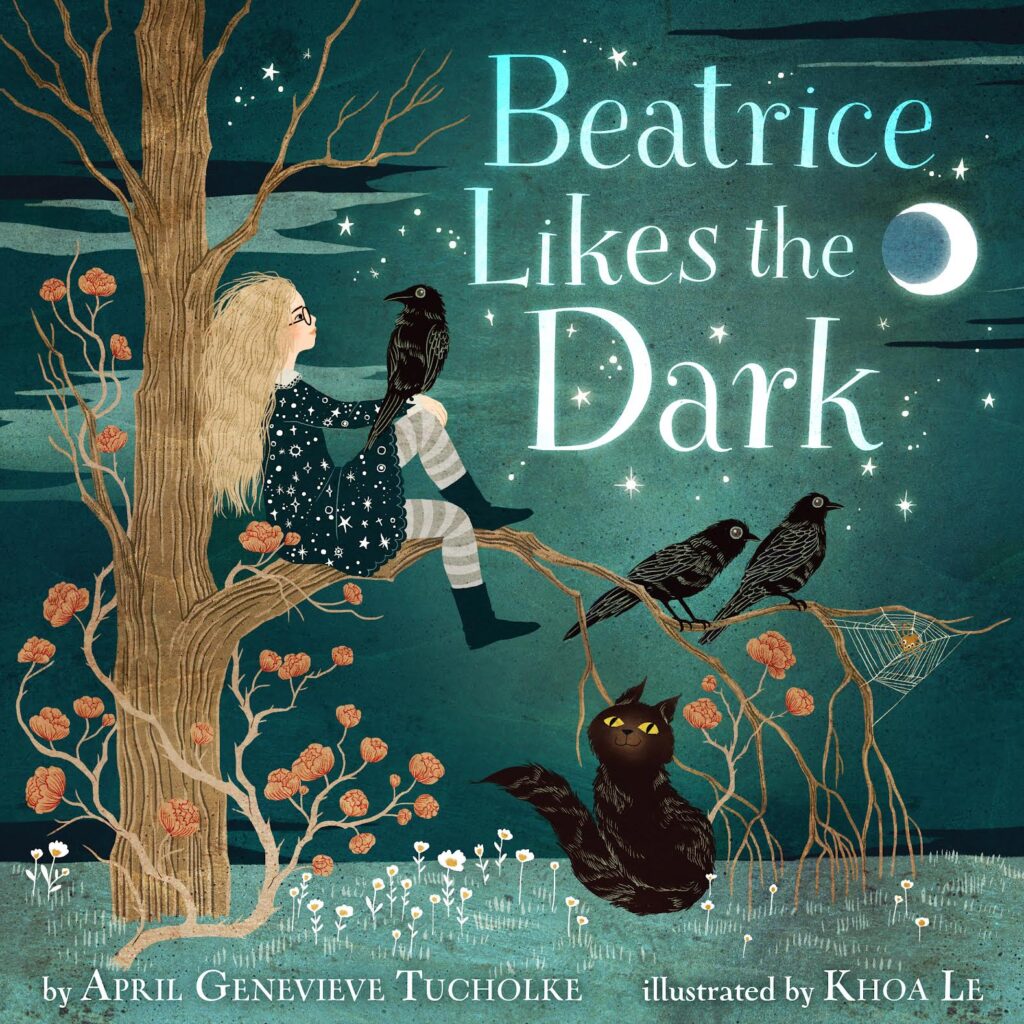 The book is about two sisters who are very different from one another and how those differences make it difficult for them to connect and understand each other, despite their love and desire to be close.
Beatrice is Ms. Tucholke's first picture book, but she is a prolific and successful author of YA novels. I don't read a lot of YA, but it didn't surprise me to learn that most of her books are dark, gothic thrillers. Beatrice definitely has a darker vibe than most picture books I've read…
…and I absolutely LOVE IT.
Talk about an intriguing opening line:
"Beatrice likes the dark dark dark
and the dark dark dark likes her."
Don't tell me that doesn't just grab you and make you want to know more about this character. Thankfully, it doesn't take long before we are immersed in Beatrice's world, learning exactly who she is purely by discovering all the things she likes: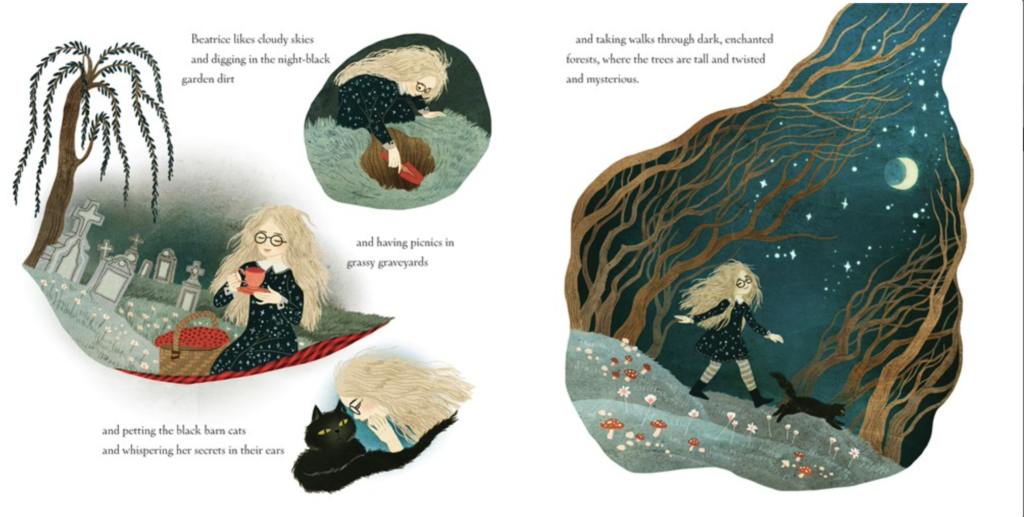 Indeed, the whole book is a master study in "show don't tell." We learn about Beatrice's sister, Roo, in the same way: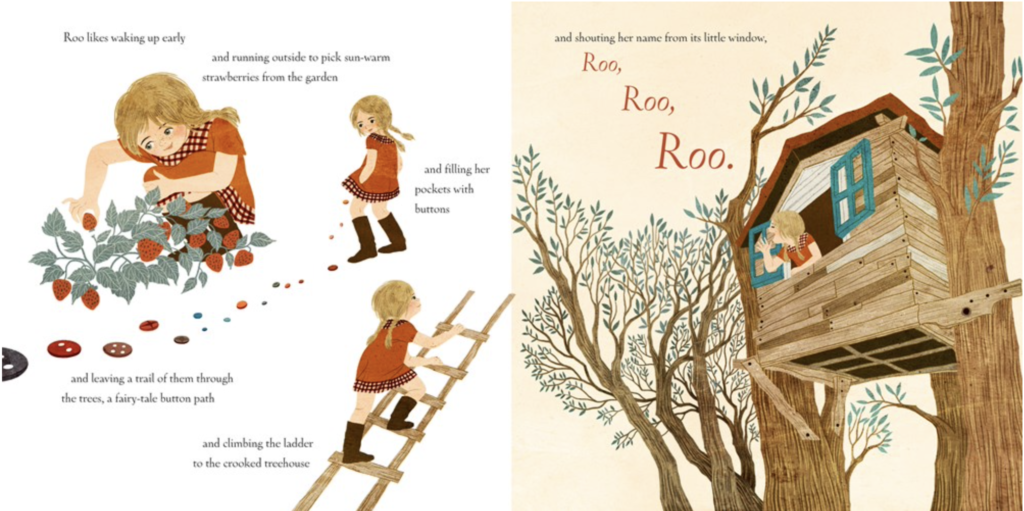 I feel like I truly and deeply understand these two sisters from the inside out and can empathize with each of them and their desire to be close, despite their differences.
The symmetry in this book and the repetition of three words as a sort of refrain throughout the book adds a magical, lyrical quality to the text: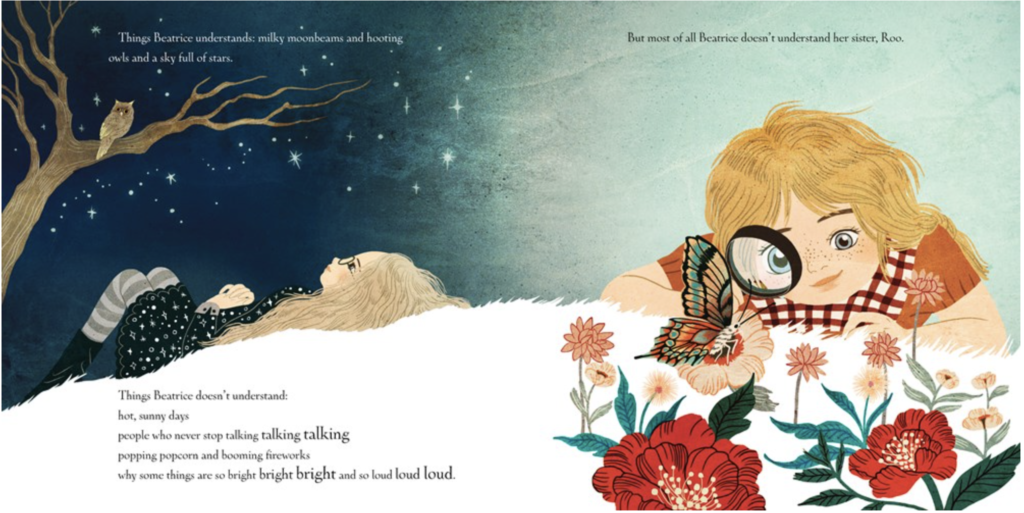 For anyone looking to add a refrain to their story, this is definitely a mentor text to check out. It unlike anything I've seen in a picture book. The repetition could have easily gotten out of hand or felt gimmicky, but Ms. Tucholke uses it sparingly, in just the right moments.
Another thing I love about this book is that we learn so much about the sisters' relationship without either of them ever speaking a word. Everything is in the narrator's voice, which you might think would distance us from the girls, but somehow Ms. Tucholke manages to make us feel like we are right in their heads: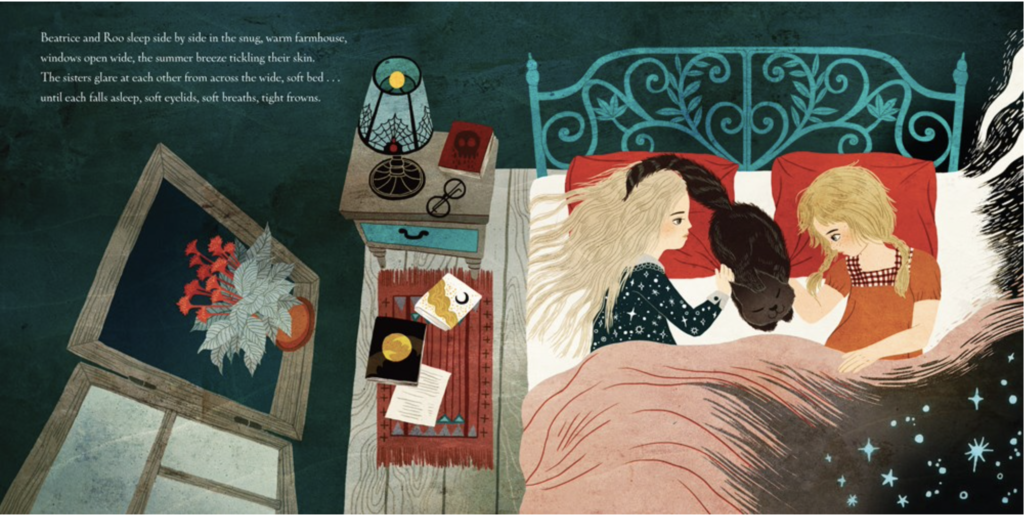 I suppose this book hit so close to home because my own sister and I were VERY different growing up. She, the extroverted, exuberant, beautiful social butterfly, involved in all the activities and surrounded (always) by people. Me, the introverted, moody deep-thinker, retreating to the background, preferring (always) the quiet and solitude.
And yet, despite our differences and difficulty understanding each other, we remain – like Beatrice and Roo – sisters who love each other (always).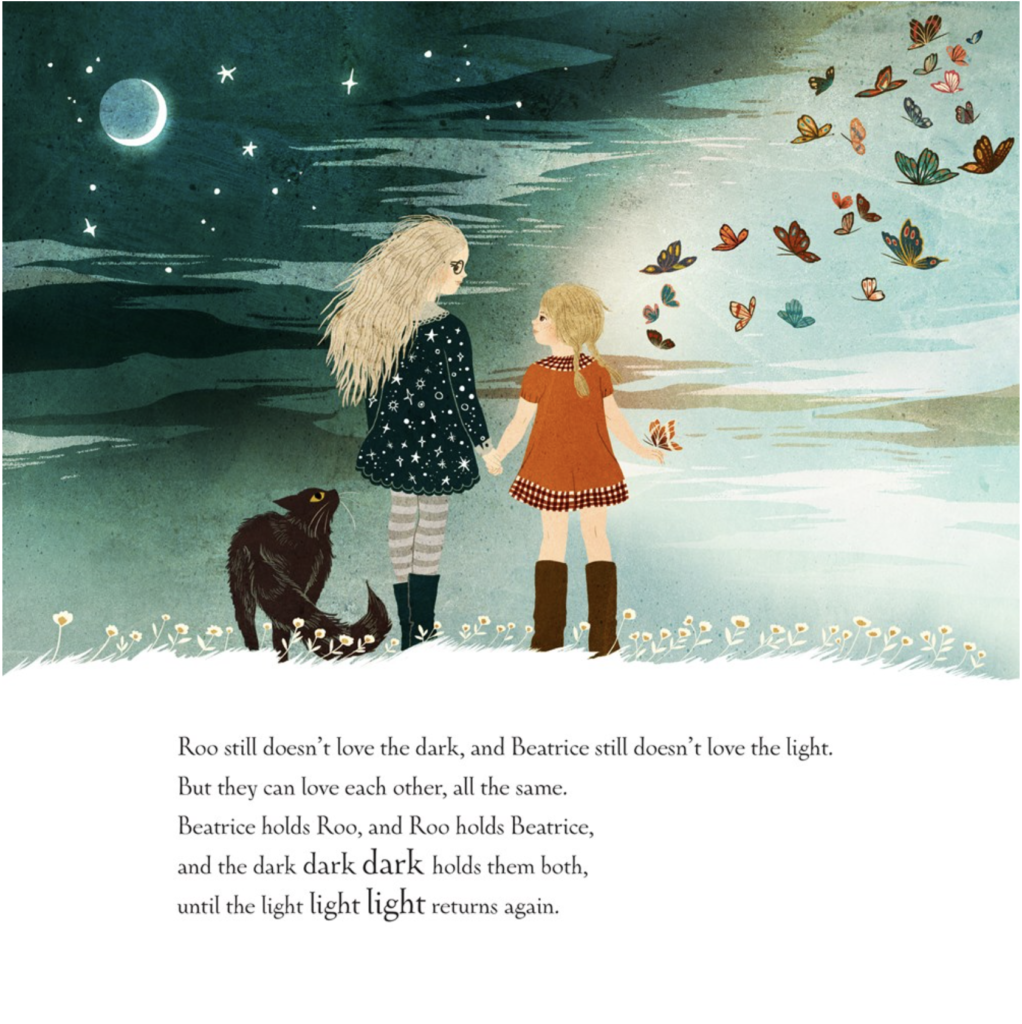 I can't recommend this book highly enough.