Endpapers are the first pages and the final pages of a picture book. They work much like the curtains at the open and close of a play. While many books' endpapers are a solid color, others give the reader so much more.
For instance, endpapers can create a mood.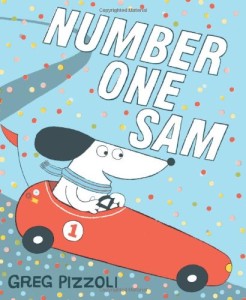 Number One Sam, written and illustrated by Greg Pizzoli, stars a racecar-driving dog who wins every race. Until he doesn't.
The endpapers look like checkered flags. They give us the feel that we're at the racetrack right alongside Sam.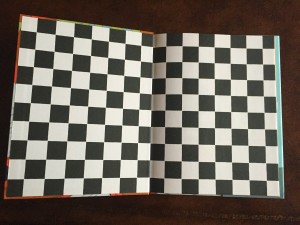 Endpapers can offer bonus details for the reader to pore over.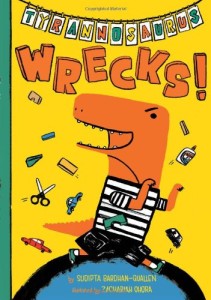 Tyrannosaurus Wrecks!, written by Sudipta Bardhan-Quallen and illustrated by Zachariah Ohora, stars an overenthusiastic dinosaur who wreaks havoc wherever he goes—much to the dismay of his classmates.
The endpapers not only showcase the various dinosaurs included in this book, but they tell us how to pronounce their names. Genius!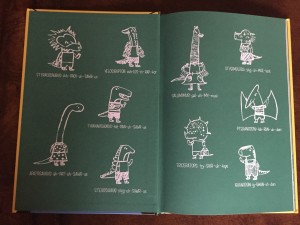 Endpapers can extend the storytelling.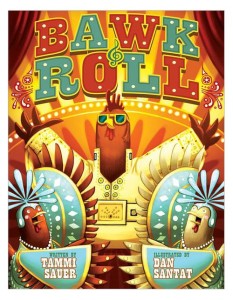 Bawk & Roll, written by Tammi Sauer (me!) and illustrated by Dan Santat, stars two chickens, Marge and Lola, who get invited to go on tour with Elvis Poultry. All goes well…until the chickens chicken out. It isn't until Marge and Lola realize how much they miss the support of their friends that they come up with just the right solution to deal with their stage fright.
The front endpapers show a shadowy image of Marge and Lola alone on the tour bus. The back endpapers are different. They show the chickens—along with their friends and in full-color glory!—on the same bus.
Front Endpapers: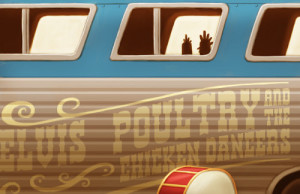 Back Endpapers: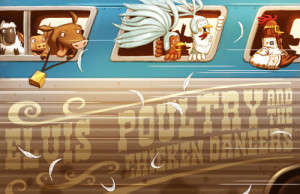 Grab a pile of picture books and take a moment to ooh and aah over their endpapers.  Do you have a favorite set of endpapers? If so, please share!
***************************************************************************
SPECIAL ANNOUNCMENT:
Little Baby Buttercup Giveaway Winners are…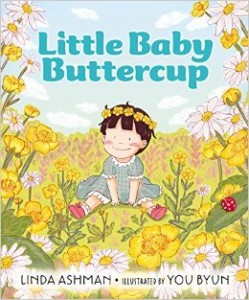 Kristi Dee Veitenheimer and Colleen Kelley!
Special thanks to everyone who left a comment.