My last post discussed ideas to shorten the text of a picture book manuscript. But today I'm thinking about longer picture books–particularly recent nonfiction biographies which go beyond the regular 32-page format. For example, my new picture book FRIENDS FOR FREEDOM was expanded to 40 pages, and two of my upcoming pictures books are slated for 40 and 48 pages.
It seems they're not that unusual. More and more nonfiction picture books are bumped into the 40s, often due to back matter pages which might include a myriad of items such as a bibliography, timeline, source notes, and other notes.
And then there's JOSEPHINE: THE DAZZLING LIFE OF JOSEPHINE BAKER by Patricia Hruby Powell, a picture book biography that clocks in at 104 pages. Now that's a BUMP! If you've read this award-winning book, you know the text is energetic, emotional, and exquisite. And Christian Robinson's illustrations are outstanding.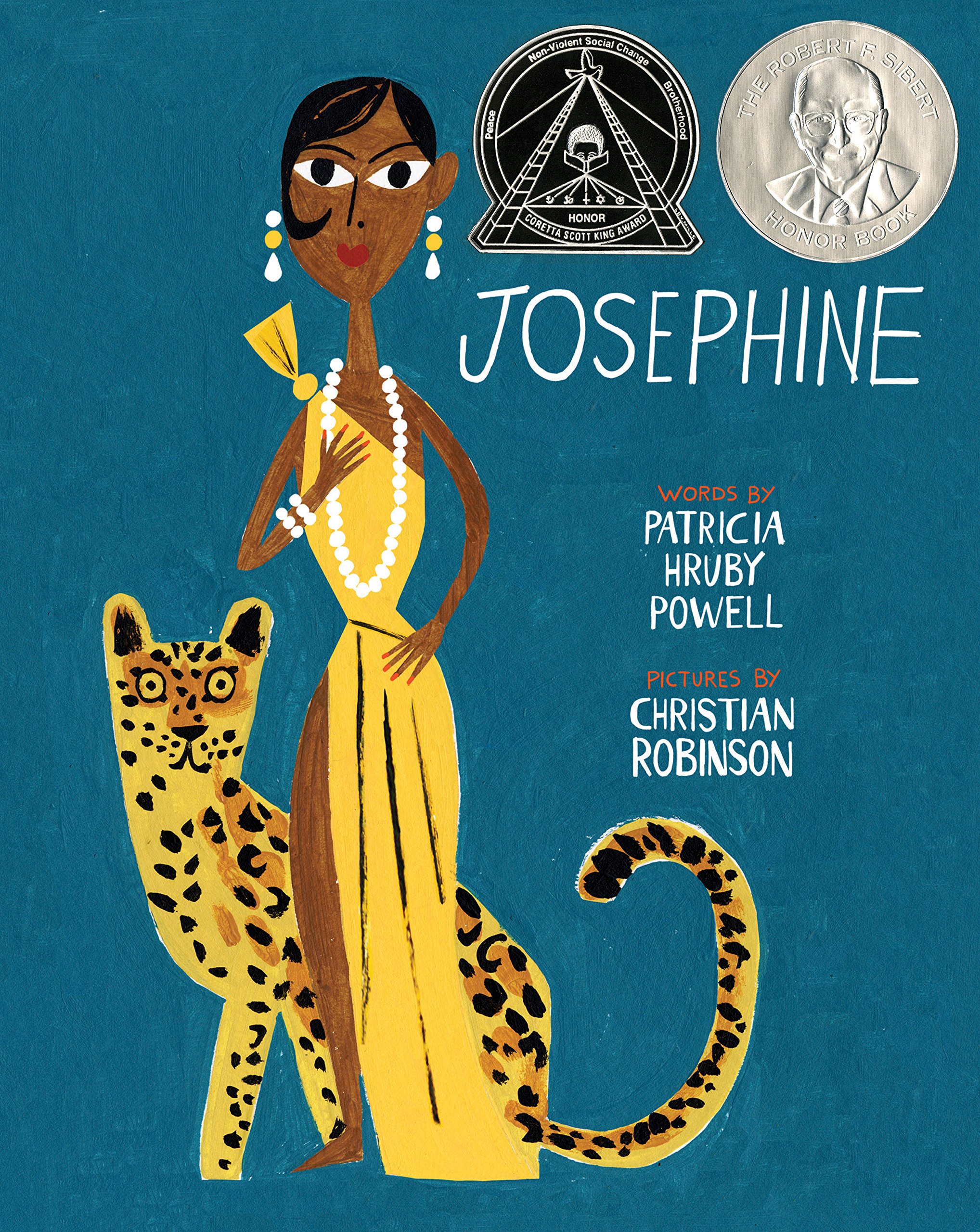 As I pondered the unusually long format of JOSEPHINE, I became curious. How did a 104-page picture book come to be?  So I decided to find out. I emailed Patricia Hruby Powell and she graciously agreed to share the story behind this incredible story. So without further ado, here's Patricia's dazzling tale of the 104-page picture book —
"Josephine took a circuitous route to publication all the while evolving into its present form. In 2005 I wrote JOSEPHINE as a 1000 word picture book. Being a dancer myself, my thought was to make the words dance. I thought I'd hit on something quite lively. When I sent it out it got attention from a couple agents and a few editors, but no contract.
In about 2007, I brought it to a workshop where an editor asked me to expand it for an older audience—and to cite every fact. I redid all the research including re-reading 4 of Josephine's 5 autobiographies (the French slowed me down ;-). I cited every fact and aimed it for middle grade or young adult readers. It grew to 7500 words that I envisioned having black and white illustrations—not photos. That requesting editor rejected it.
In October 2009 I submitted a novel set in the Amazonian rainforest to a couple of agents. The first one asked to see the first 10 pages of the novel and asked about the Josephine Baker biography in verse I'd mentioned at the bottom of my cover letter (I didn't want these agents to think I was a one-book writer so I'd listed other manuscripts). That agent, Anna Olswanger, rejected the novel but asked me to revise Josephine, in particular, to put more white space on the page—shorter lines, more line breaks. And to get rid of all those "deadly" citations.
In December of 2009 Anna offered exclusive representation. I withdrew the rainforest novel from 3 agents. One balled me out saying you never rush into a relationship with an agent. But I'd waited long enough. Is my relationship to my agent like a marriage as so many people tell you it will be? Not at all. I've spoken to Anna a total of three times and have not yet met her in person.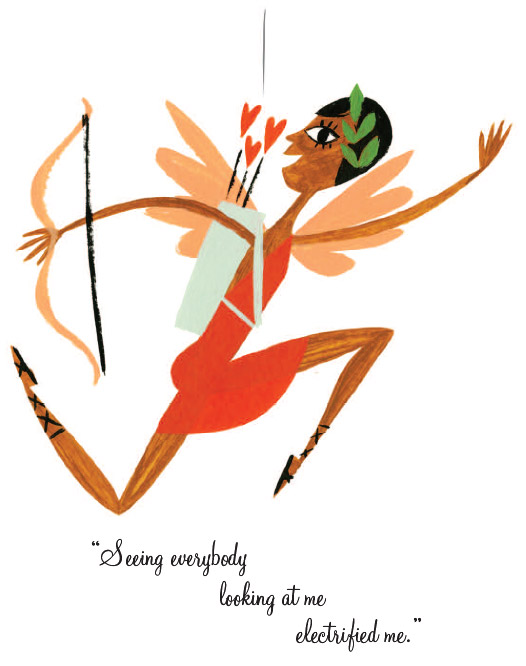 Anna started sending out this 7500-word version of JOSEPHINE in January of 2010. Thirty three editors rejected it, finding it variously: "beautifully written" "fascinating" "too institutional" "too bad it's nonfiction," "puzzling," "so accomplished" "we have something similar," "terrifically written." Some had it sent around and read by other editors in their houses. Clearly it was an odd beast. Editors tended to ask, Why would Josephine's many marriages and scandals interest a middle grade reader? Good question.
Melissa Manlove at Chronicle Books asked if I'd cut it down to 3000 words and revise it for a younger reader, as a picture book. With the help of Anna's good advice, I got it down to 3400 words. In October 2010 Chronicle acquired it, saying it was publication-ready, in need of very little editing. And then we spent a good deal of time editing it; for one thing, we added four or five hundred words back in from the 7500-word manuscript. So now in comes in close to 4000 words.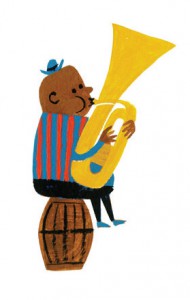 I knew it was going to be a longer picture book—but when I heard 104 pages, I panicked. What would this book cost? I was assured it would cost normal picture book price—$17.99
Jospephine: The Dazzling Life of Josephine Baker, released in January 2014, is so much more beautiful than what I'd imagined. I'm so freaking fortunate that Christian Robinson illustrated it and has become my friend. And so lucky to have found my brilliant editor Melissa Manlove at phenomenal Chronicle Books."
_ _ _ _ _ _ _ _ _ _ _ _ _ _ _
Patricia Hruby Powell danced throughout the Americas and Europe with her dance company, One Plus One, before becoming a writer of children's books. She has marveled at the spirit, courage, and beauty of Josephine Baker for a long time, and while visiting schools as a storyteller/ author and working as a librarian, she realized what a great role model Josephine could be to young people. Josephine has garnered various Honors including the Sibert, Coretta Scott King for illustration, Boston Globe Horn Book for Nonfiction, Bologna Ragazzi; and Parent's Choice Gold for Poetry. Her other picture books are Blossom Tales, Zinnia, and Frog Brings Rain. Loving vs Virginia (Chronicle) for young adults is forthcoming in 2016. You can visit Patricia online at talesforallages.com.