There is so much to love about YETI AND THE BIRD by Nadia Shireen (Atheneum).
I am a sucker for friendship books. Friends found, friends discovered, and friendships of the unlikely. This book seems to have them all.
Bird, a little bit clueless, finds a friend when she crashes into Yeti's head. And though he is the "biggest, hairiest, scariest beast," Bird shares fearlessly and enthusiastically about her trip to this sunny paradise with Yeti until she realizes she is off course and nowhere near her original destination. Then she becomes either worried or melancholy or perhaps both. When Yeti tries unsuccessfully to comfort her and eventually takes the exhausted Bird home in his big arms, I had an "awwww" moment. Because, as aforementioned, I'm  a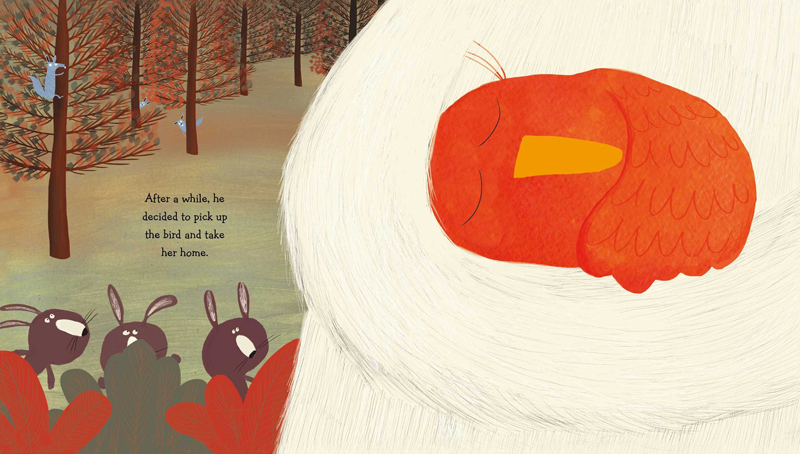 sucker for friendship books Their friendship is fast and strong and curious to the rest of the forest. Eventually the weather begins to change and Yeti realizes that Bird would soon need to fly away; to finish the trip from which she flew off course. Yeti helps her map out her trip, make sure everything is packed, and then sends her on her way.  The parting leaves him even lonelier than before. But there is a surprise for lonely Yeti …
I am also a sucker for cryptozoological stories. About sasquatch or Nessie or mermaids. (I still haven't found a good one on chupacabras yet. Hmmmm….) Despite his perceived fearsome reputation, Yeti is a most endearing creature. Shireen has created a likable beast with unpredicted talents and you can't help but fall for his charm. He lives in a world of a limited, desaturated, but very comfortable palette. The illustrations of his environment are inviting, both day and night. But in particular, early in the book when Yeti is contemplating his loneliness and his image is reflected in a pool. Man, I want to create a moving image like that someday. The other animals in the forest are charming in their own right and maybe they all deserve their own stories too. But I've got to give a shout out specifically to the rabbits (because BUNNIES!!!) in the spread where Yeti carries the tired Bird home.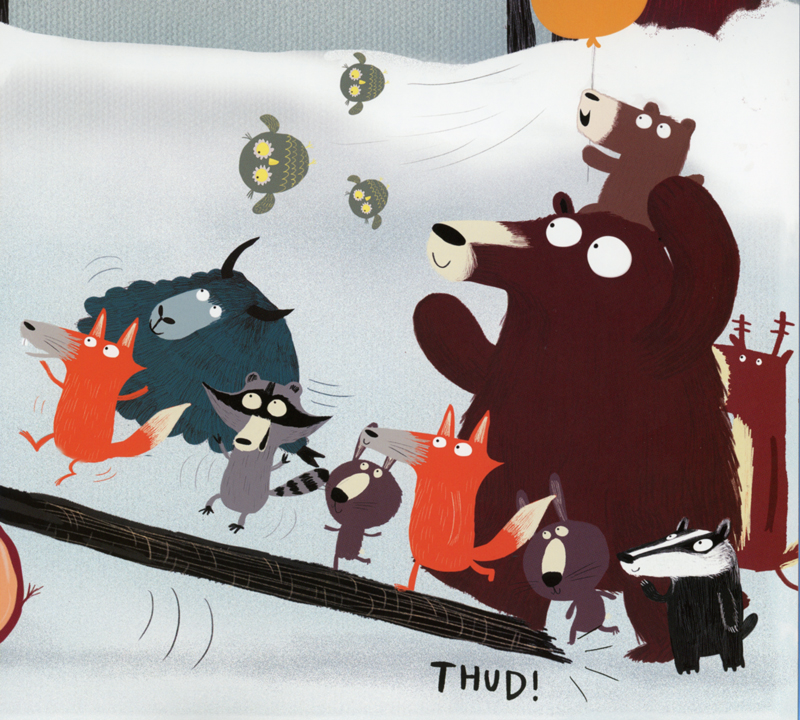 This is a simple but lovely book. Perhaps a little predictable and that is okay. It delivers. And the art is worth it alone. If this was published as is, as  a wordless book, it would still stand strong.