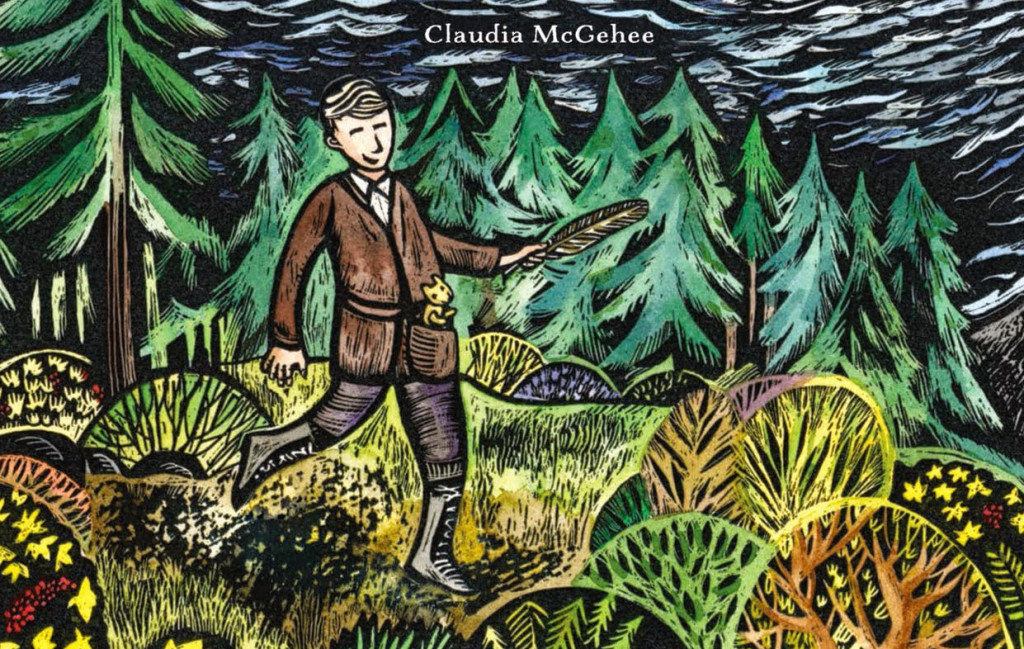 The medium in which an illustration is executed has an enormous impact on the style and feel of the entire book. Claudia McGehee is an illustrator who works in scratchboard. Her finished illustrations have the look of a woodcut, or linocut print, but the process is very different. Claudia begins with a special board, coated with a clay base, covered with black ink. Then, by meticulously scratching with an x-acto knife, Claudia removes the black, working in reverse, and exposing the white under-layer. Then Claudia prints her work onto watercolor paper so she can paint it.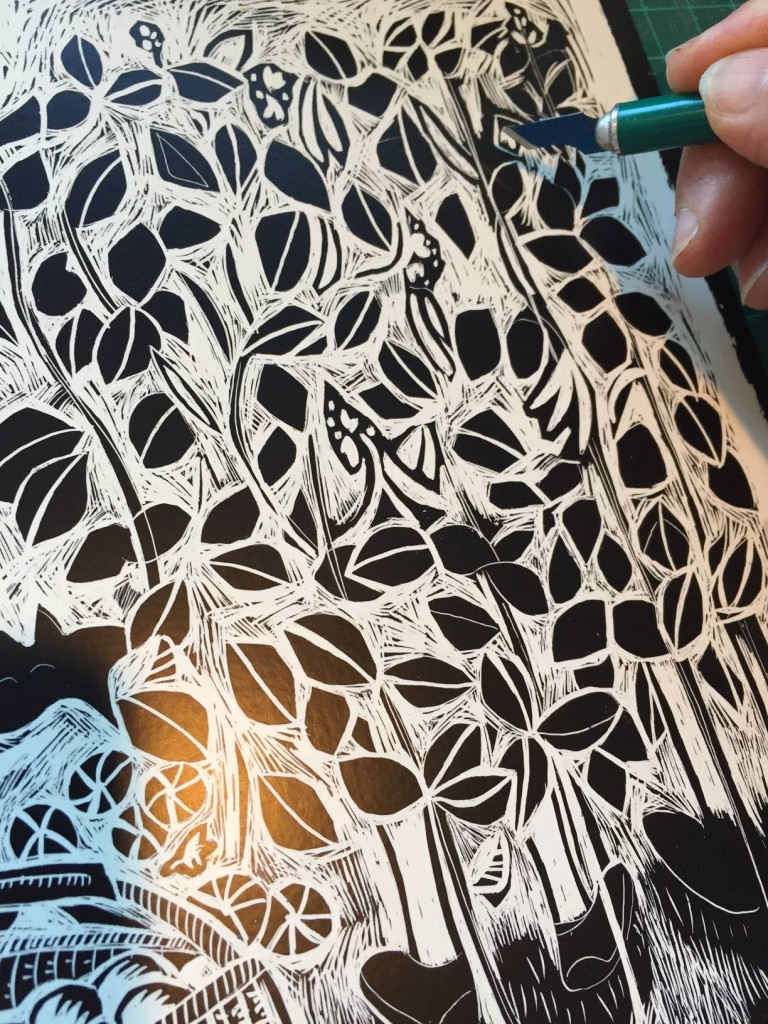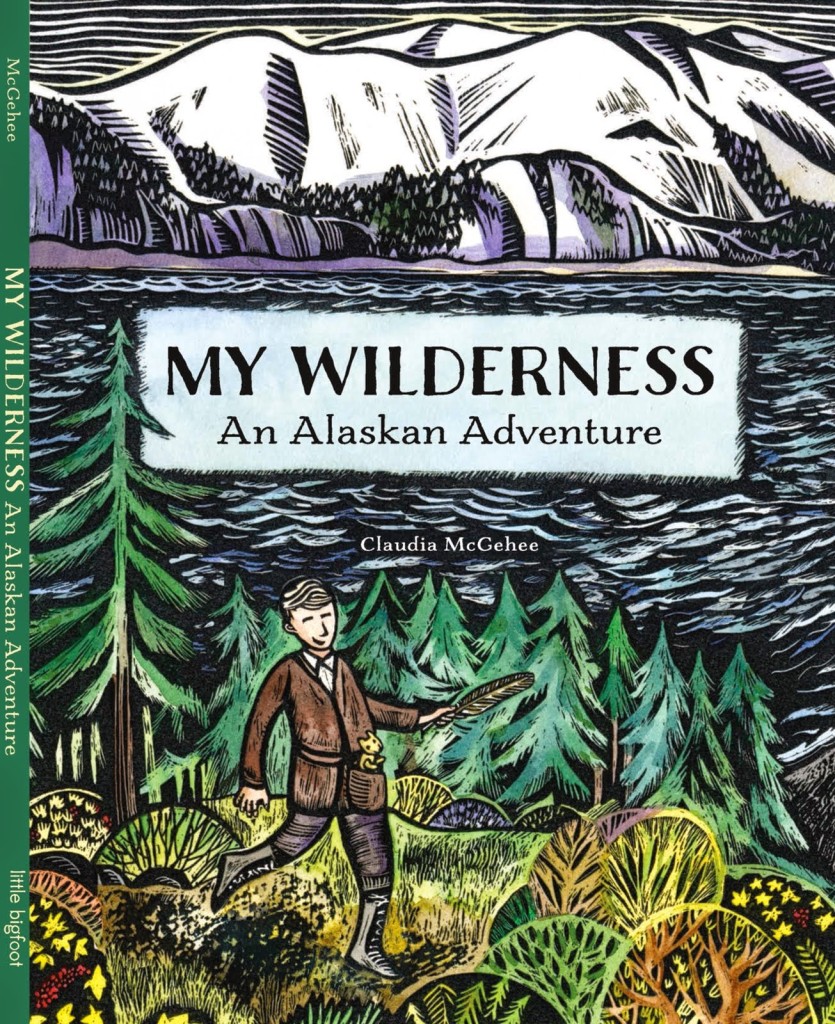 My Wilderness, An Alaskan Adventure both written and illustrated by Claudia McGehee and published by Sasquatch books, has been released this month to rave reviews. Kevan posted on our PBB site earlier about the ownership one feels when you are both the illustrator and the author of a book (.https://picturebookbuilders.com/2015/02/9th-book-first-book-launch/). This made me think about the differences in illustrating your own words compared to someone else's. So, I asked Claudia if she could answer a few questions and she agreed.
Claudia, not only are you both the author and illustrator of this beautiful book, but this story was very near and dear to your heart. Can you tell us a little about why you were drawn to the story and what it was that inspired you to commit to seeing it through to publication (that's a nice way of me saying, stay with it through thick and thin, researching, revising, editing, sending out, and taking seemingly FOREVER)?
American artist Rockwell Kent and his 9-year-old son Rocky's visit to remote Fox Island, Alaska in 1918 captivated me on several levels. I related to Rockwell Kent (the painter)'s deep inspiration of nature, and his need for some solitude to create art. I also admired the parent-child bond that Kent and his son forged living in such rustic circumstances. I've loved how nature seemed to be another character in the story and relished trying to express that visually. I knew the base of the story was a timeless example of the power of nature on people's lives. It's a message that lines up with my own personal beliefs. So I researched for a couple years and got my story to a place I could send it out. I tried four different Houses over the years and couldn't find the right home. I'd put the story away for a while and then be inspired to work on it and try again. Sasquatch was a publisher I'd long admired. They focus on Pacific Northwest topics and "My Wilderness" clicked for them. My vision of the book complimented my editor's (Tegan Tigani) well and the whole project was a pleasure to realize.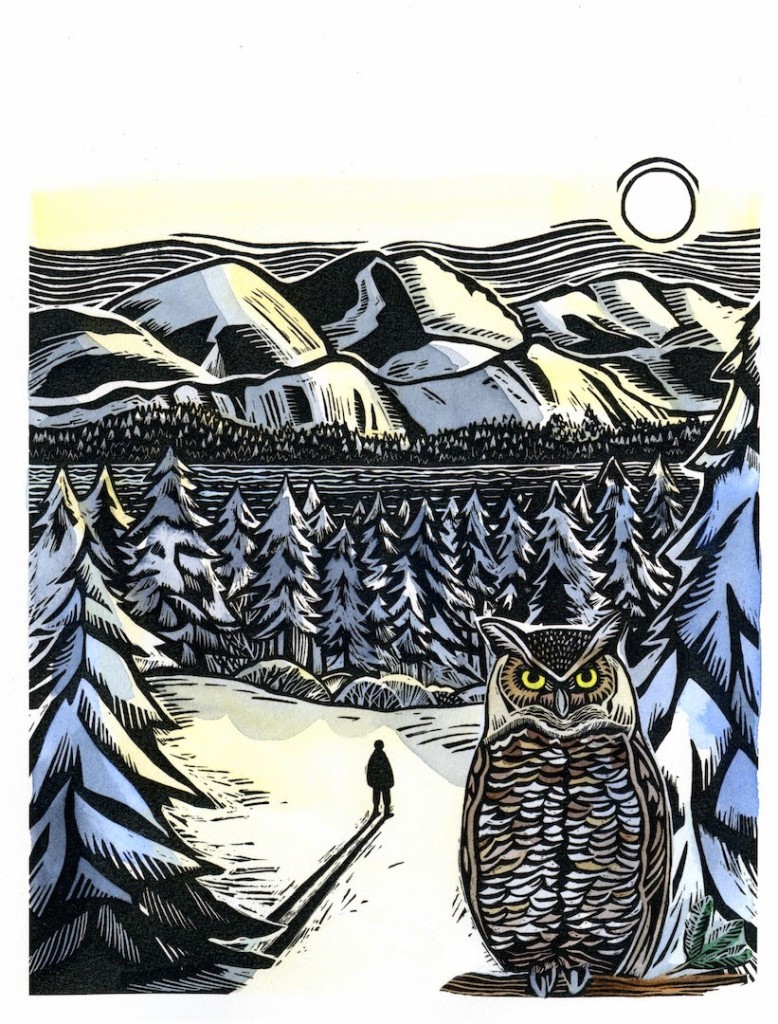 You travelled to Alaska after you had written the story. Did it help you in doing the illustrations?
I was finishing final art when I had a chance to travel to Fox Island, the location of the Kent's historic stay. Confident I had researched as best I could from multiple sources (I had also drawn from childhood trips of Washington state's coast, similar geographically to this part of Alaska), I still had a nagging feeling. Supposed I had the essence of the place all wrong? That first glimpse of the island from the boat and my fears began to calm down. And walking on the island's beach later that day, I had that rare and satisfying feeling of closure on the project. My work was now done.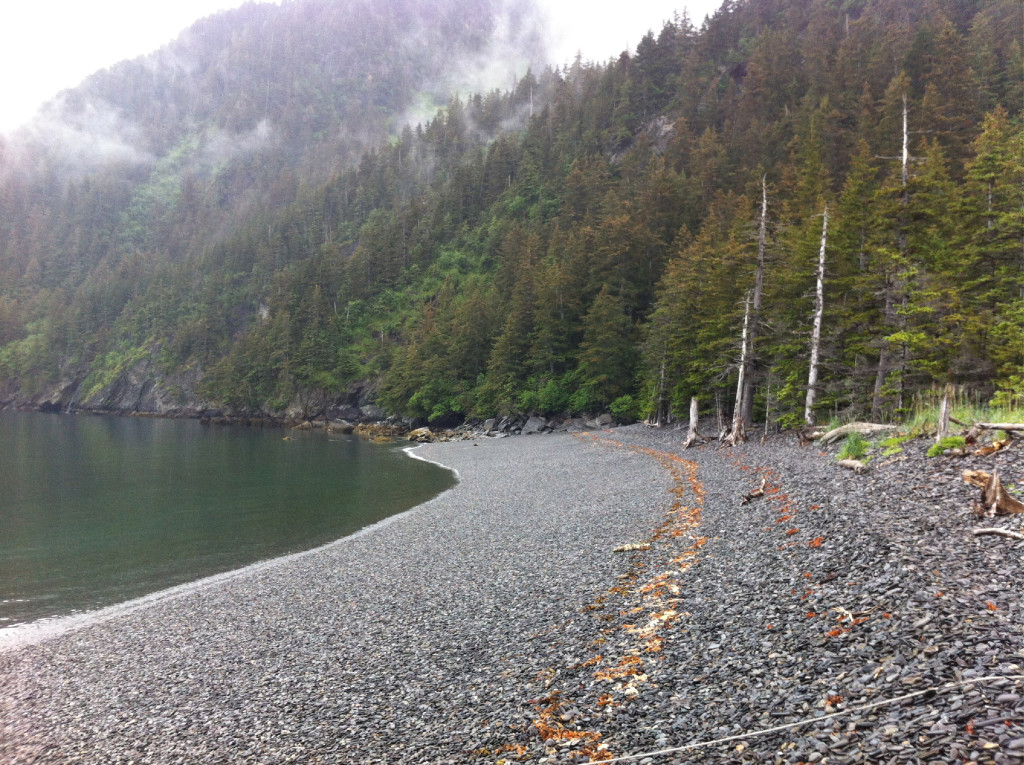 You have both illustrated books that you have written, and illustrated books authored by other people, how do those projects feel different from one another?
In illustrating other's stories, I need time to get to know the setting and characters. It's well into the sketches before I start talking to them! With my own stories, I know the characters from birth so to speak, so there is a comfort and familiarity there before I even lift a pencil. That doesn't mean my own words are easier! Like children, some are harder than others to interpret no matter who writes about them! But, to create an entire story directly from heart to head, then hand to paper, is something I am grateful to have the opportunity to do.
Obviously you love working in scratchboard. What is it about this unique process that appeals to you and how does it suit your aesthetic?
I think it is a very "sensual" medium; very tactile, somewhat audible, and usually bold to behold! The organic line qualities produced by the blade strokes can be precise and "graphic", or more "painterly" and loose, and I like that freedom. Stark, honest, of nature; these characteristics of scratchboard all fit my work scope well.
Here is a wonderful 'bionic' version of Claudia's scratchboard technique. This 2 minute video encapsulates about a half-an hour's work.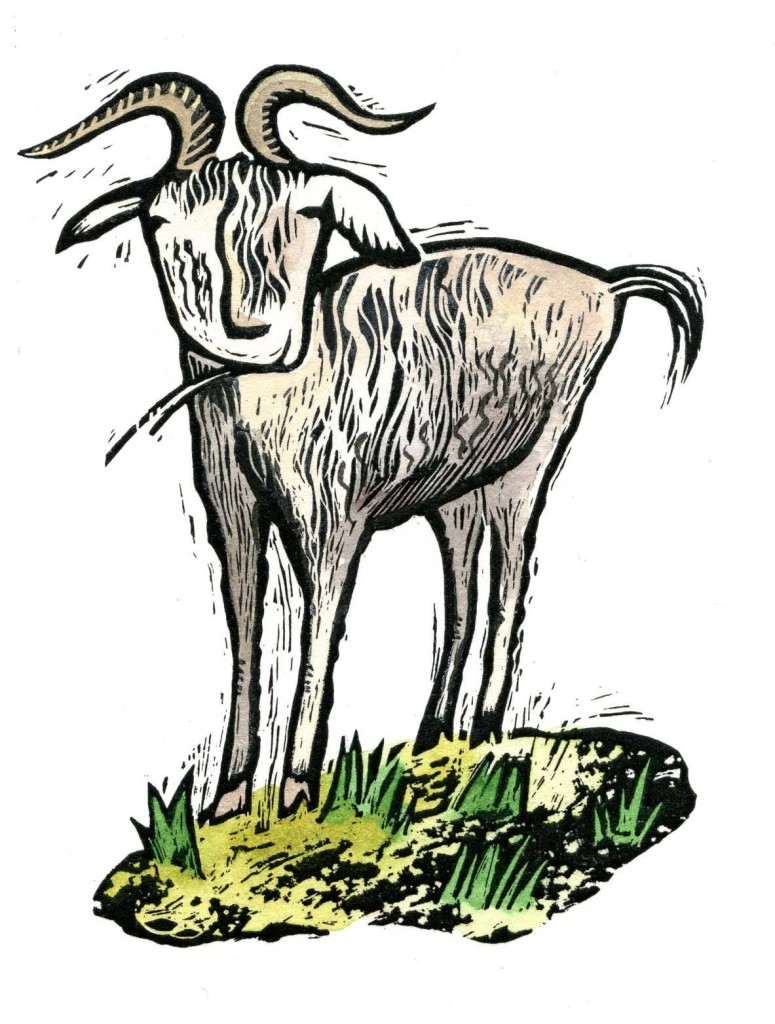 I really love learning about the varied mediums that an illustrator chooses to work in and find their creative processes absolutely fascinating. Whether it's loose watercolor, digital collage, or graphic lines, it really affects the feel of the picture book and the telling of the story.
A big "Thank you" to Claudia for sharing her illustrating process with us and introducing us to a beautiful Alaskan Wilderness!
Book Give-Away!
In honor of this post being posted on Saint Patty's Day, perhaps you'll be the lucky winner of a copy of My Wilderness? Leave a comment below and I'll pick a random number to choose the winner. I'll announce the winner when I post next on April 14th— Thanks for visiting!