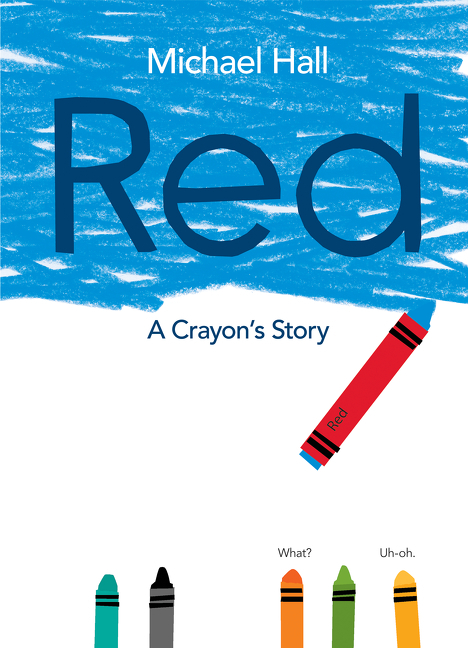 RED, A Crayon's Story by Michael Hall is wonderfully witty and clever and I'm excited to point out some of  the smart choices that this author/illustrator has made. First, notice the cover (above), the crayon's wrapper is red, but its color is not. Uh oh.. here-in lies the problem.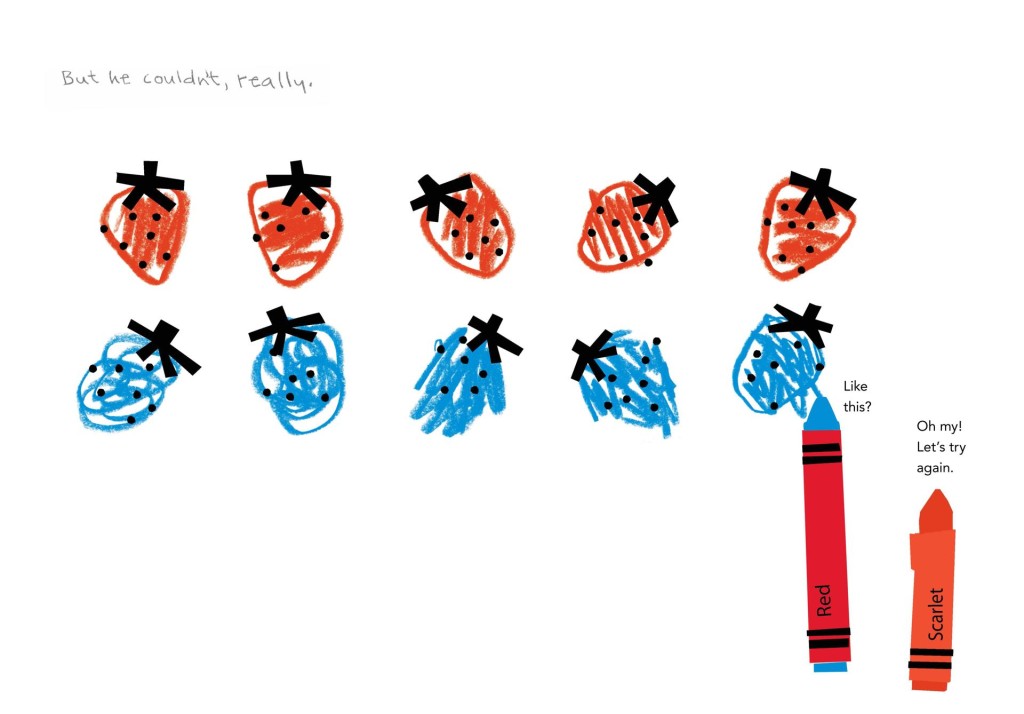 The red crayon tries to draw red things, but no matter what, they come out wrong. They come out blue.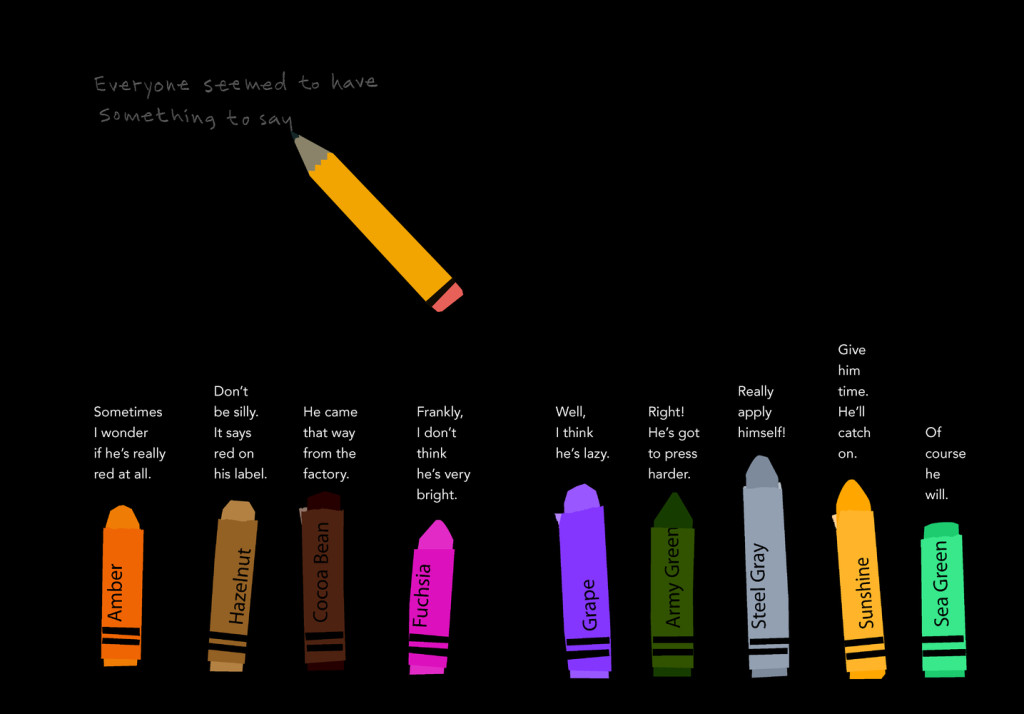 When the other crayon's talk their dialogue stays very 'crayon-like',
"Right! He's got to press harder.",
"Really apply himself!".
One of my favorite details is the red crayon's grandparents. One is "Silver", the other is "Gray". They are little stubs of crayon with the name on their label barely showing— they are old and well worn! The illustrations, like the story, appear simple and straightforward. But there are a lot of nuances and layers to them. The crayons' tops are all different shapes and their labels torn in various ways.
At one point, all the art supplies try to help the red crayon. In many picture books the cast doesn't take this helpful stance, but instead teases, or makes the main character feel even worse. In Michael Hall's story the narrator (who is the pencil) says,
"But even with all our help and all his hard work, he just couldn't get the hang of it."
In the end, the Berry crayon asks the red crayon (who now sports a snipped label because scissors thought his label might be too tight, and a band of masking tape which was added to help hold him together— the tape was worried that he might be broken inside) to draw a blue ocean for her boat. When it works, the "Red" crayon and all the others realize that he has found his true calling and can finally be himself.
This is a color book—- talking about mixing colors, and at the same time, it's a book about feelings— trying to fit in and be something that you're not. And because the other crayons are very supportive, it's also a book about friendship and a caring community. I think when a picture book can be so deceptively simple, yet have so many layers, it's elevated itself to above average.
Kids will love the funny crayon personalties and relate to the red crayon trying to find his true color, and they'll learn a bit about color mixing to boot!
Jill's book give away winner is—- doot, da, doooooooo—– Stephanie Lowden! Congrats, Stephanie, please contact Jill through her website at www.jillesbaum.com.