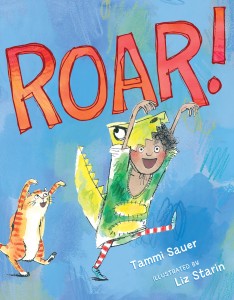 In just a few days, ROAR!, my book with Liz Starin, releases.
To celebrate, I wanted to share the trailer as well as some scoop on how the trailer came to be.
The Trailer:
ROAR!'s trailer includes cameo appearances from some of today's fiercest authors and illustrators. You've been warned. Please view responsibly.
Click on this link to view the trailer:  ROAR! Trailer
The Scoop:
Last spring, I was chatting with Janee Trasler, friend and critique group member, about wanting to do something special and different for the release  of ROAR! Lucky for me, Janee is a brainstorming factory. She came up with the idea of having various authors and illustrators roaring on a trailer.
I ran the idea past Liz Starin, illustrator, and Sylvie Frank, editor, and they loved it.
Liz and I then sent out an email to some writer and illustrator friends, asking if they'd like to make a cameo on the ROAR! trailer. All we needed from each ROAR!-er was a 2-3 second video clip shot in landscape as well as the title of one of his/her latest books. Each ROAR!-er's name and book title appear on the trailer while that person is roaring. This way, Liz and I could plug all of the ROAR!-ers books while they are plugging ours. Genius, no?
In addition, one of my teacher friends, Ed Spicer, created a clip of his first grade class roaring. While these adorable ROAR!-ers don't appear on the trailer, they can certainly  be heard at the perfect time. And, boy, are they fierce.
Liz, who is a mastermind, put the trailer together.
This is what Liz had to say about the experience…
My partner Avi is a musician and a recording engineer. (So convenient!) He's also a big ham. So we recruited my friend Esther, who was delighted to play the part of the boy, while Avi voiced both dragons. Now I know what it's like to be a writer and to see your work illustrated, because they both added a dimension and life to the characters that I couldn't have imagined.
I put everything together in After Effects. At that point, it unfortunately became clear that the dragon voices were wrecking the pace of the trailer, and so they had to go. (Kill your darlings, anyone?) But you can listen to them here:
I am so grateful to Liz, Avi, Esther, and our Official ROAR!-ers for their help in creating this trailer.
To learn more about our Official ROAR!-ers and their books, please check out the links below.
The Official ROAR!-ers: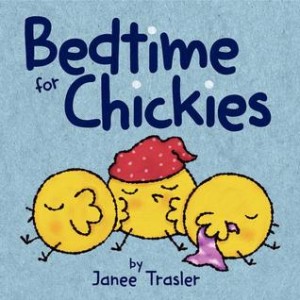 Bedtime for Chickies, written and illustrated by Janee Trasler
(HarperFestival)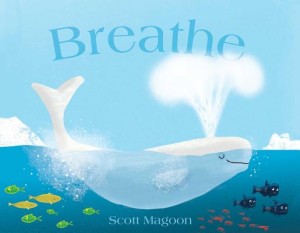 Breathe, written and illustrated by Scott Magoon
(Paula Wiseman/Simon & Schuster)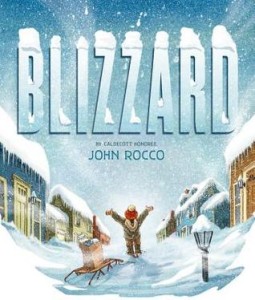 Blizzard, written and illustrated by John Rocco
(Disney*Hyperion)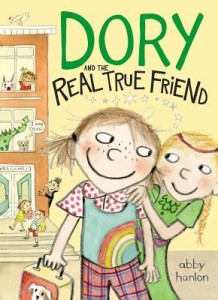 Dory and the Real True Friend, written and illustrated by Abby Hanlon
(Dial BFYR)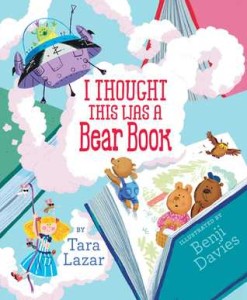 I Thought This was a Bear Book, written by Tara Lazar and illustrated by Benji Davies
(Aladdin/Simon & Schuster)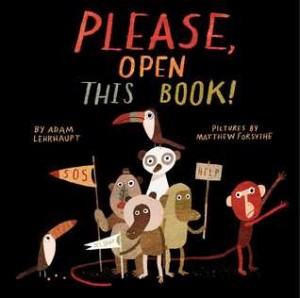 Please, Open This Book!, written by Adam Lehrhaupt and illustrated by Matthew Forsythe
(Paula Wiseman/Simon & Schuster)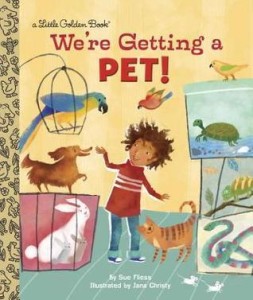 We're Getting a Pet!, written by Sue Fliess and illustrated by Jana Christy
(Little Golden Books)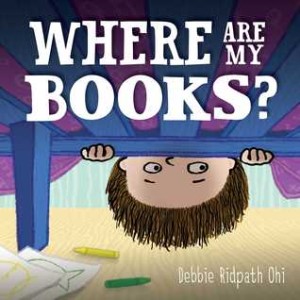 Where Are My Books?, written and illustrated by Debbie Ridpath Ohi
(Simon & Schuster BFYR)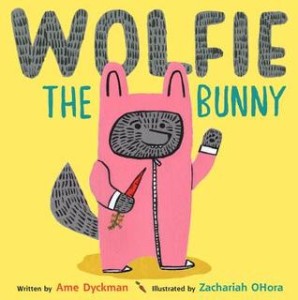 Wolfie the Bunny, written by Ame Dyckman and illustrated by Zachariah OHora
(Little, Brown BFYR)
* * * * * * * * * * * * * * * * * * * * * * * * * * * * * * * * * * * * * * * * * * * * * * * * * * * * * * *
Important News Bulletin:
The winner of a signed-by-me copy of ROAR! is Kristi Veitenheimer. Kristi, please send your snail mail address to tammi at tammisauer dot com.
Many thanks to everyone who left a comment.