This is a completely self-indulgent post. I apologize.
I thought initially I'd post about my participation in PiBoIdMo, but Tammi already did a couple weeks ago with a nice tribute to Tara Lazar, the brains behind it.
Then I thought I'd post about some favorite winter holiday books. And I have a few, but nothing I wanted to write a post about, let alone dig them out.
Then I thought I'd write about how books are the penultimate* gift for the holidays and everybody should give books. But I've seen a flurry of similar pieces over the past couple of weeks.
I wanted to write something about the magic of the season, but as much as I love it—and I do—I have scaled down my participation dramatically. Things change. Especially over the last 8 or 9 years for me. And the magic just ain't what it used to be. But I know it is still there and recapturing it is something I am compelled to do.
Before BUNNIES!!!, the only thing I had ever written and sold (besides ad copy) was greeting cards. I loved them. They were my first illustrated narratives. Little stories wrapped up in two pages. Like with picture books, the fewer words, the harder to write. I had my own greeting card company (odd is good™) for about 5 years and was pretty successful. But I folded the company for a variety of reasons just before I was going to launch my first "Winter Magic" line. The humorous cards were a lot of fun, but my winter holiday cards were born of story. Still, I created personal winter holiday cards for many years and if I was late getting them out (usually), some folks would in a roundabout way ask if they were still on my mailing list. I thought I'd share some of my winter images here Some are from cards, some I did for clients and some just because, winter. I have picture book  ideas for many of them. And I should be working on those now. Because once the season is over I lose all most of my enthusiasm for them.
Anyway, have a look-see if you are so inclined.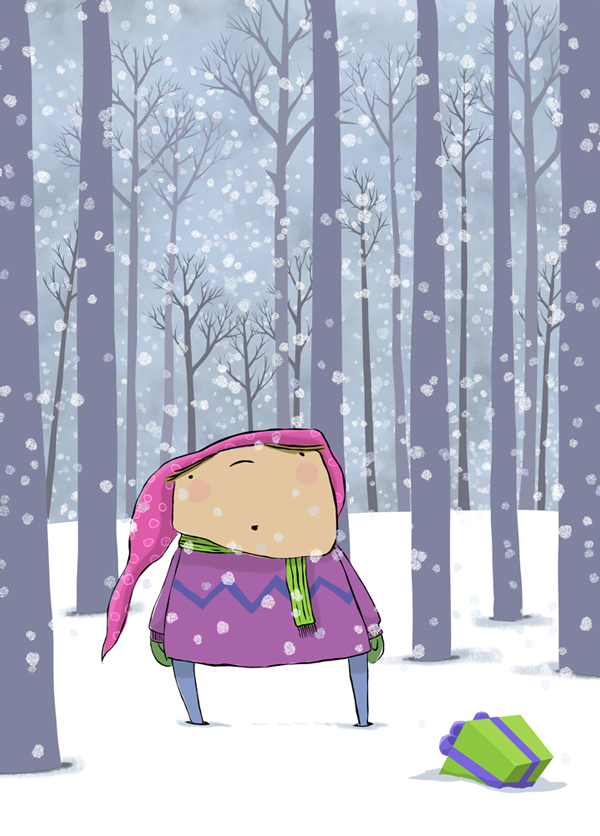 This year's image, above, was inspired by an image I was goofing around with a few years ago. There is a story in the works for this.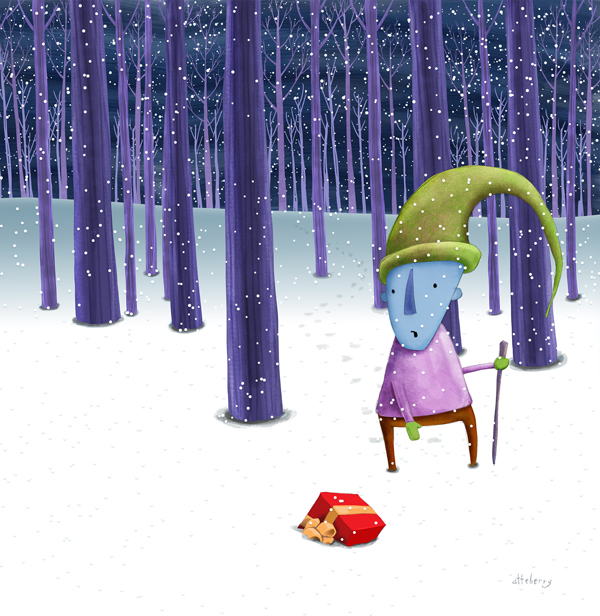 You may notice that I do a lot of 'in the forest while it is snowing' themed images. This one was for a client last year. And yes I'm working on a story for it, too.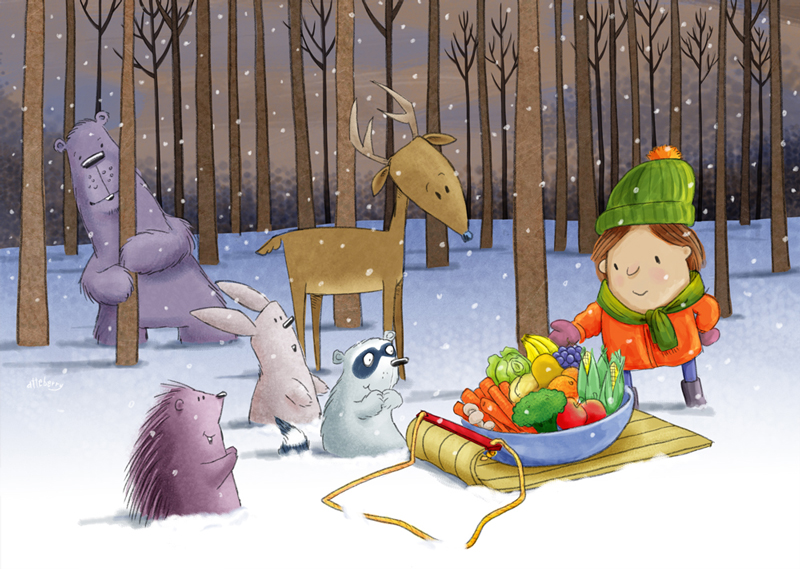 Even Declan and the Bunnies are in a snowy forest.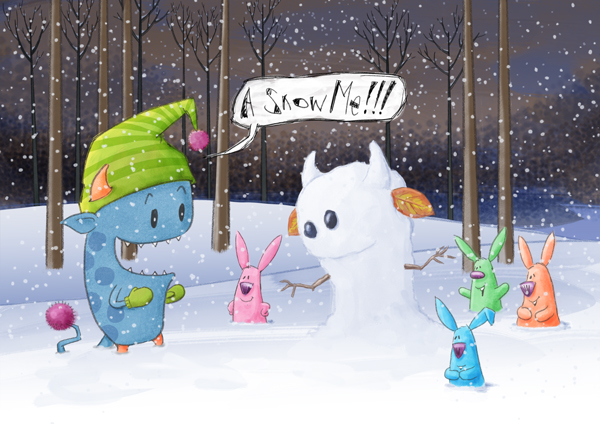 Peace is also a frequent theme.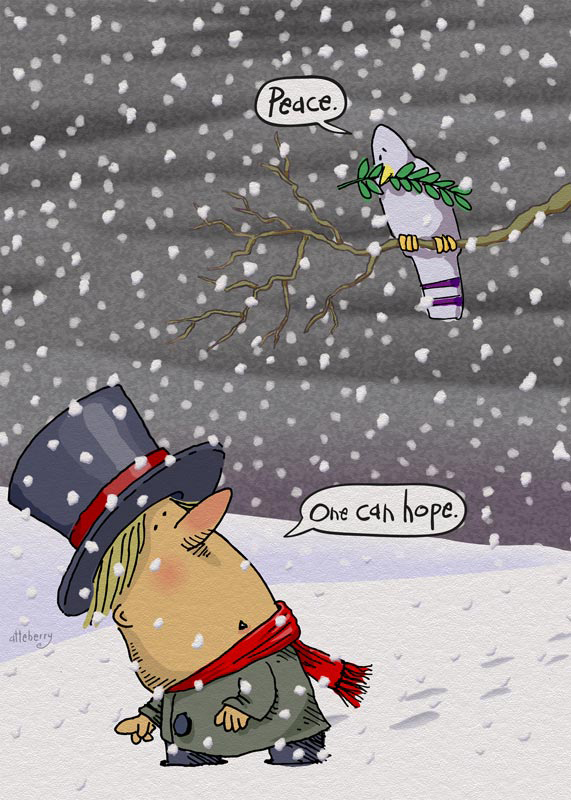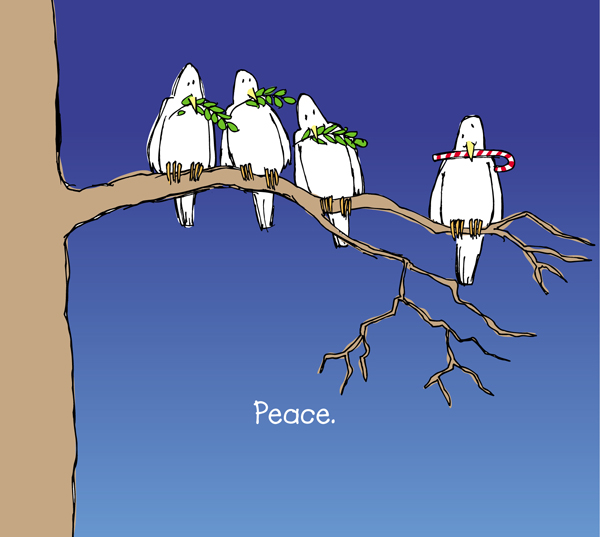 And bunnies.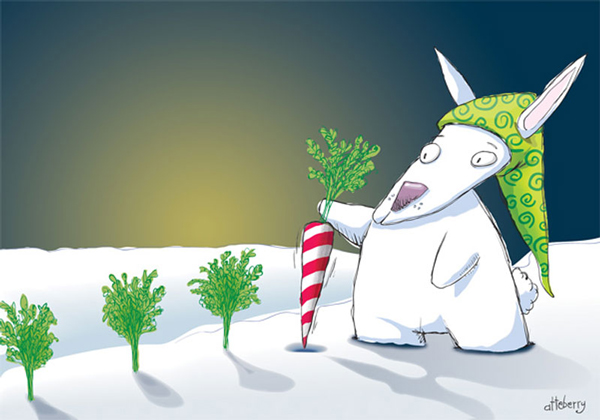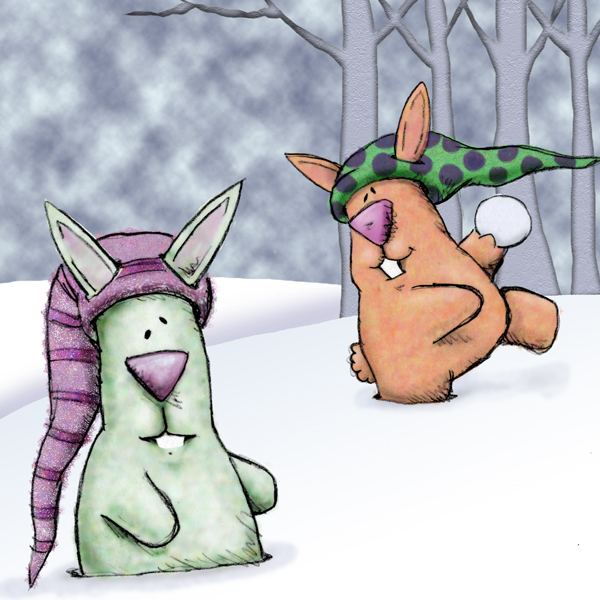 And wolves.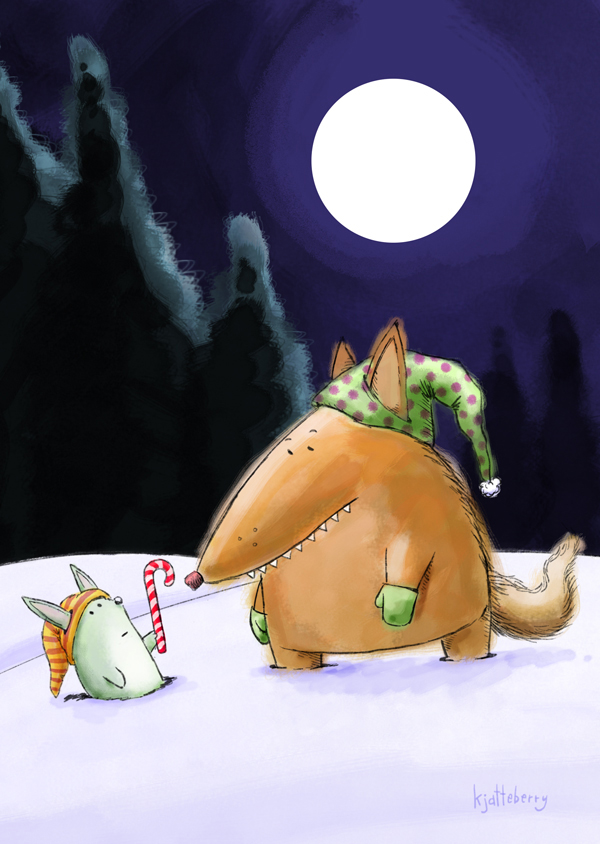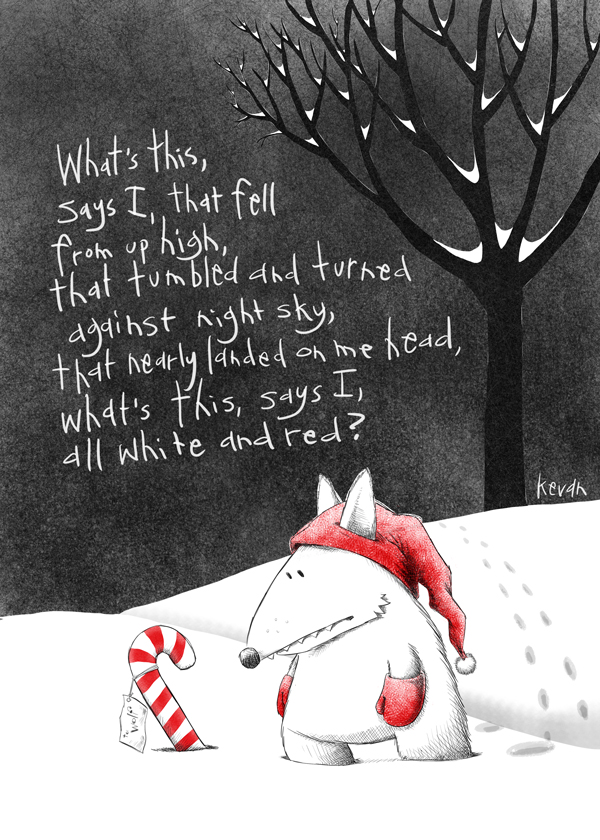 And even monsters.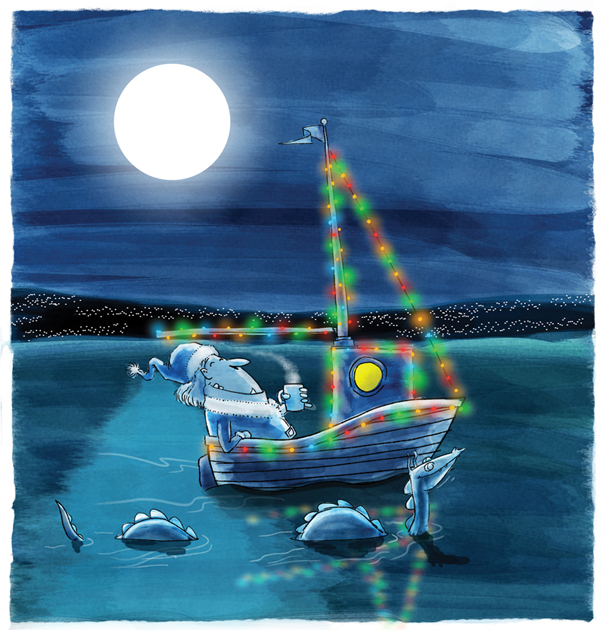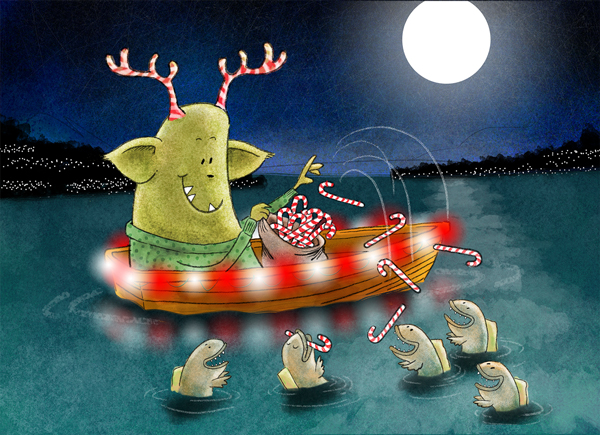 I did this for years and years. I even created pins for all my nieces from images on the cards which I would give to them during the holiday get togethers.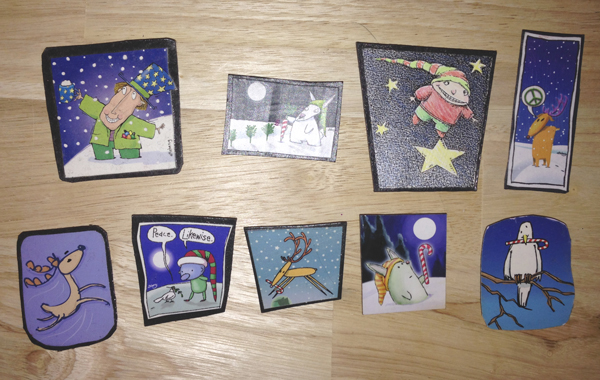 It wasn't long before I started giving them to all the women and girls close to me. The pins were nothing special, really, but they looked forward to them every year and collected them. I did it for about 15 or 16 years but haven't done it for probably 10 years now. I don't even have complete collection myself.
Truly, I have four or five good (I  think) picture book ideas about the magic around this time of year. ALL of them inspired by images I've created. I tend to do things backwards—pictures, then story. I hope that I can bring them to fruition at some point.
I hope you all have a very merry whatever is important to you!
kevan
*the ultimate holiday gift is Joy.