Want to know what I love? PiBoIdMo, that's what!

Picture Book Idea Month is the brainchild of friend and author Tara Lazar. Each November, Tara encourages picture book writers and illustrators to jot down one idea for each day in the month of November. That's it. We don't have to write full-blown manuscripts. We don't even have to scribble down outlines or bullet points. All that is expected of participants is to jot down ideas.
Not only does Tara offer this doable challenge, but she's created a community of people who are in this together. What is more, she provides guest posts from various authors, illustrators, and other members in the publishing community that offer all sorts of idea-getting strategies.
Many of my books and upcoming books have gotten their start in my PiBoIdMo Files. My very first PiBoIdMo Success Story came from my 2009 PiBoIdMo File.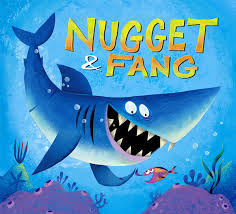 This is a post I wrote for Tara's blog after I got the YES:
            When Tara asked me to contribute a post to PiBoIdMo 2009, I was honored. And, truth be told, scared. For me, getting a Really Good Idea is hard. Crazy hard. How could I possibly offer idea-getting strategies to others when I felt this was the toughest of all the writing challenges?
            Well, that November I wrote the blog post. I also pushed myself to come up with 30 ideas. Whew. Wasn't easy. It took me every bit of that entire month to get those 30 possibilities on paper. Most of those ideas were tiny snippets. A character. A title. A phrase.
            One of those snippets, however, seemed as if it might have potential. Nugget and Fang. I thought the unlikely best friendship between a minnow and a shark might have the makings for a story. I brainstormed. I jotted down a first draft. And a second draft. And a third draft. With each draft the story got a little tighter, the word choice got a little better, and the humor got a little stronger. But I never really got that YES feeling from the manuscript. So…I put it away for a few months. Then I wrote a fourth draft. And a fifth draft. And I put it away for a year.
            Then, in March 2011, my week to submit something to my critique group came around. I had recently finished my latest manuscript and I needed SOMETHING to send the oh-so-awesome PBJeebies. So I dug through my files. And found two old friends. Nugget and Fang. I read the most recent version. Then I revised. And revised. And revised some more. I started to get excited.
            I sent the manuscript to the PBJeebies, and they pushed me to revise the manuscript a little more. That YES feeling came around. I shared the manuscript with my agent.
            These are my favorite three sentences from her response: 
"I absolutely love this manuscript! It's hilarious, original, and wonderfully paced — with totally fun illustration possibilities. Yay!"
            Oh, happiness! Oh, time-to-print-out-that-message-and-tape-it-to-my-computer!
            The manuscript went Out There.
            Months went by. Then I got the call. And I got ANOTHER call.
            Two fabulous houses were interested in the manuscript.
            After much careful consideration, I decided Nugget & Fang belonged at Houghton Mifflin Harcourt. The amazing Michael Slack signed on to illustrate, and the book swam onto the scene April 2013.
Over the years, I've sold seven more books that found their start in PiBoIdMo.  For this reason and a million more, I owe an ocean-sized thank you to Tara Lazar.
These are Tara's books. May you fall for them hook, line, and sinker.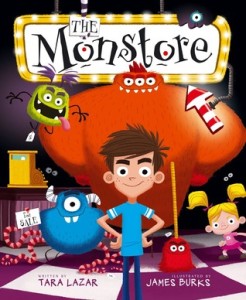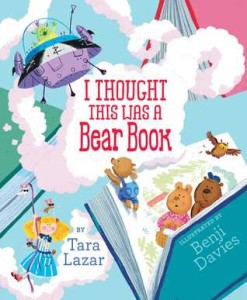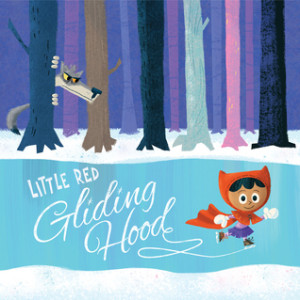 Coming March 2015…