For my post today, I'm going back to a book that came out four years ago. It was a favorite back then and it seems appropriate today. As we get deeper and deeper into this campaign cycle, the volume for "contentiousness" keeps getting cranked up. The vitriol coming out of our TVs is hard to understand as an adult, and must be confusing and maybe scary for kids. VOTE FOR ME may be a great way to help kids understand why things are the way they are. Written and illustrated by Ben Clanton, it is a fun look at how campaigns can escalate from a simple discourse to a name calling, mud-slinging romp into…well, you know.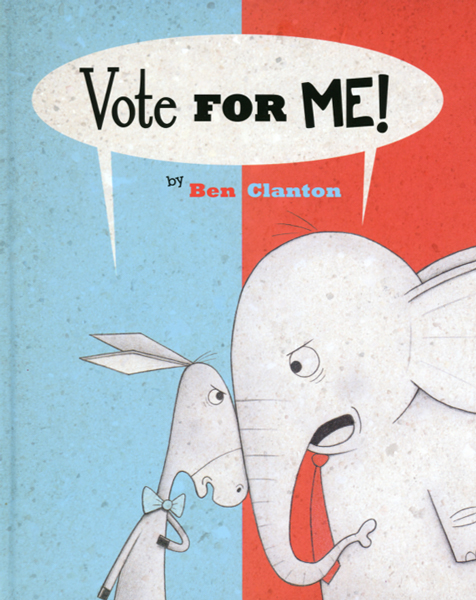 The two characters in the this book are, naturally, a donkey and an elephant. They are running for some elected office. And they are lobbying hard for the reader's vote. There doesn't seem to be any real issues, just rhetoric. Their tactics mirror much of what we see in our elections these days. Only not nearly as caustic.
There is flattery,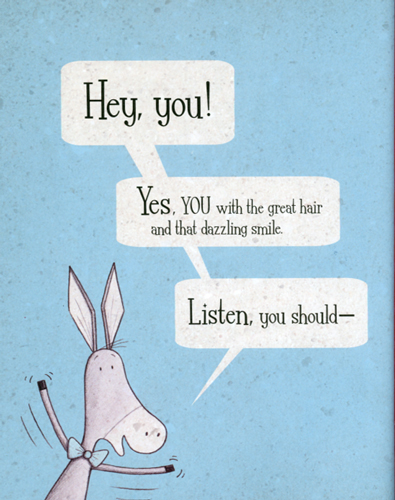 there are unsubstantiated claims,
there are questionable promises,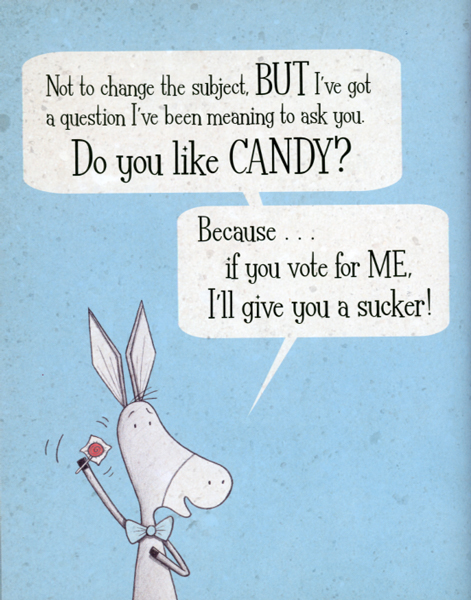 and there is a little name calling.
The back and forth of these two ratchets up to a fervor where (and here is where we lose the believability) each candidate is shocked and hurt by what the other has been saying. After acknowledging their feelings and offering apologies, they proceed with the campaign in a more civil manner. I won't spoil the results for you here.
What we can take away from the campaign battle between Donkey and Elephant is that friends can have differences and they can want the same thing. But when discussions become irrational or hurtful, nobody wins.
As usual, Clanton's simple and emotive characters charm and make us laugh. The simple palette, dominated by red and blue help determine donkey's and elephants thoughts or words. As the discussion becomes more and more heated the colors take on the mood of the scene till we are bathed in a purple. Very well done.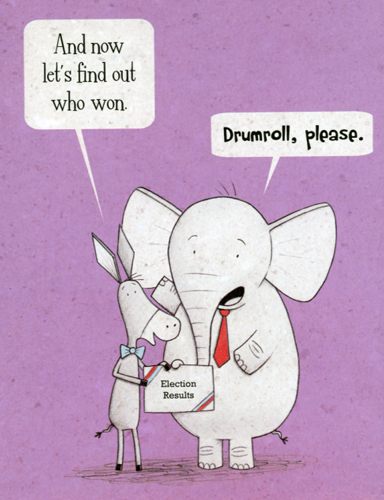 This would be a fun book to introduce a child to the campaign and election process.