Hey, folks!
Here's a challenge for you:
Write an alphabet book. Use just one or two words per page, starting with an A-word on the first page and proceeding through the alphabet till the final Z-word on the last.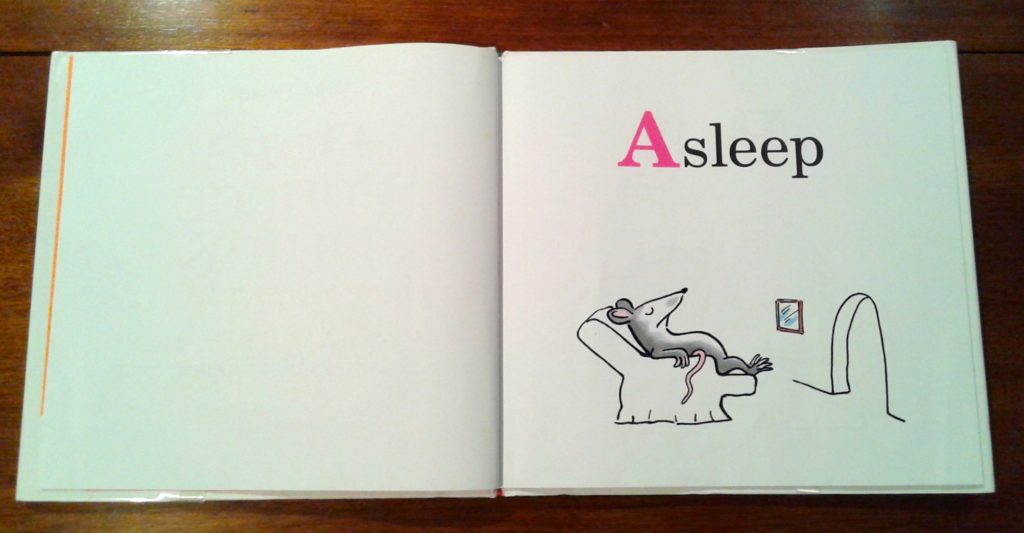 Make it appealing to kids just learning their alphabet, full of words they're likely to use.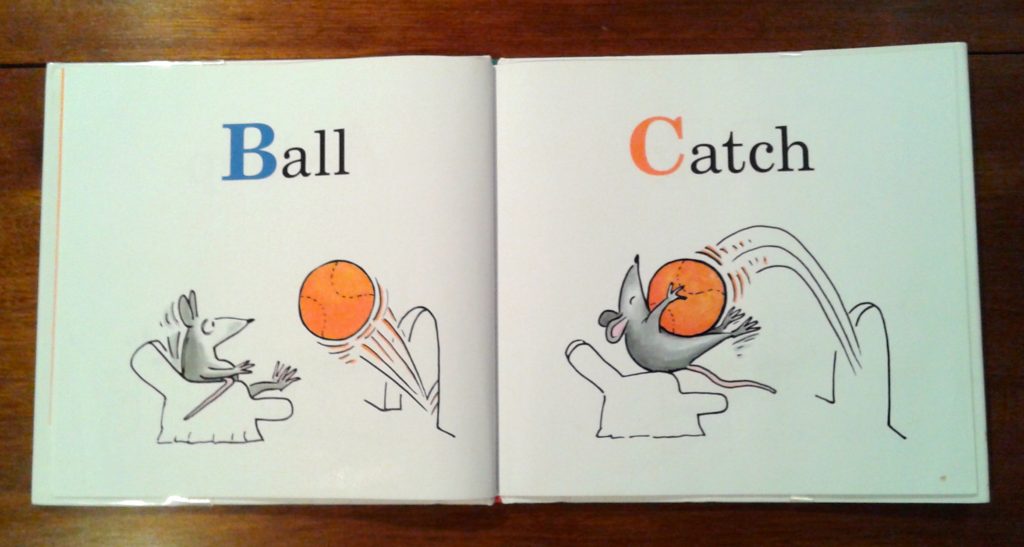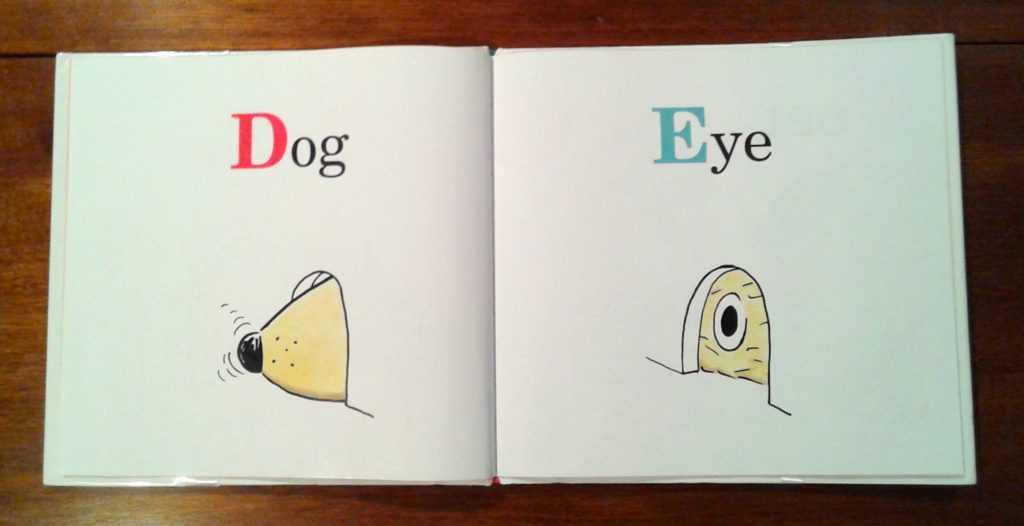 Make sure it's a page-turner, full of action, conflict, and slapstick humor.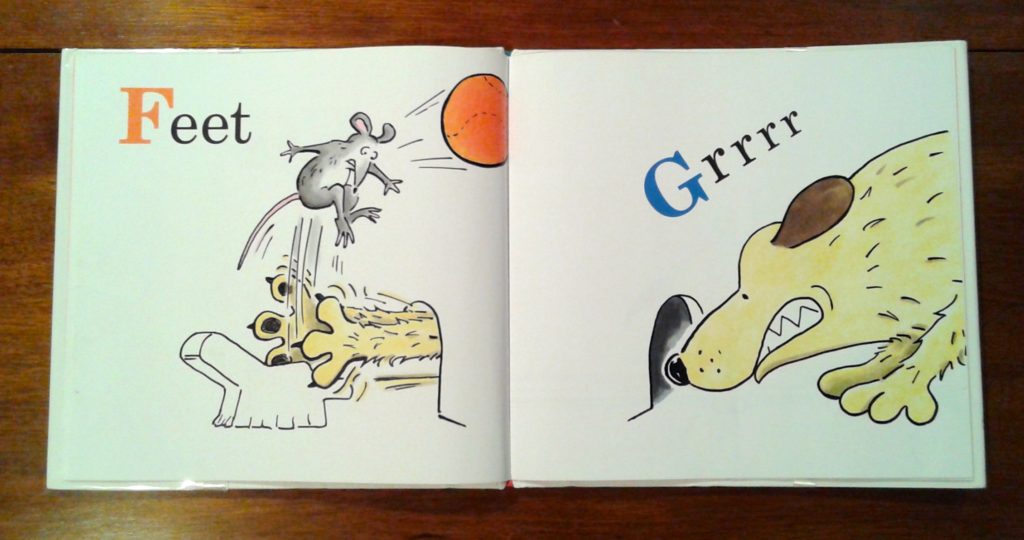 And be sure to end on a satisfying note.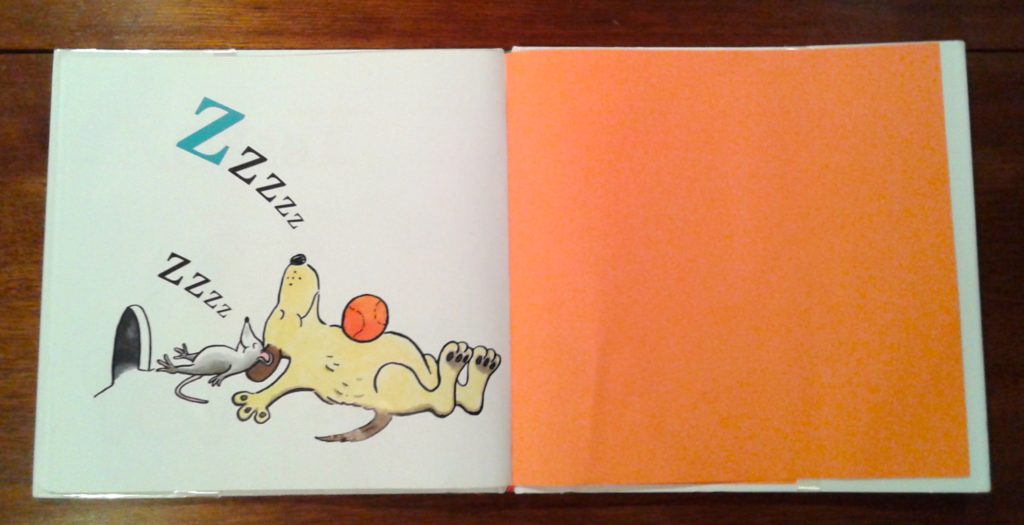 Well, shoot. Looks like Mike Twohy's already done all this with OOPS POUNCE QUICK RUN! (Balzer & Bray, 2016).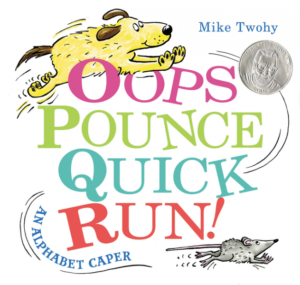 I marvel at books like this one, which seem so simple at first glance, but reveal their brilliance over multiple readings. It's also well-structured around an organizing idea (the alphabet), and just right for its intended audience. In fact, it was a 2017 Theodor Seuss Geisel Honor Book (that's the one that recognizes distinguished books for beginning readers).
Mike Twohy is a longtime New Yorker cartoonist, so the guy knows how to tell visual stories in a compact space. As a writer, the book challenges me to think about those kids just beginning to read on their own, to imagine my story visually, and it reminds me of the power of brevity, action and humor (especially of the slapstick variety).
Now QUICK! RUN to the library and POUNCE on it!