I've been thinking a lot lately about what makes certain picture books a pleasure to read aloud. Not to that one book-loving child (who will probably listen to anything), but to a much tougher audience—like, say, the preschoolers who show up at a library or bookstore reading, who may range in age from 18 months to 6 years old. What keeps them engaged and interested?
Believe me, I want to know. Because even a spare, 32-page picture book can start to feel like War and Peace when members of your audience start crying, wandering off, or otherwise indicating that you and your book are about as captivating as a baked potato.
So, over the coming months, I'll be looking for excellent read-alouds, especially for the youngest listeners. And I'm pleased to kick off this mission with Elizabeth Dale's Nothing Can Frighten a Bear, illustrated by Paula Metcalf (Nosy Crow, 2018).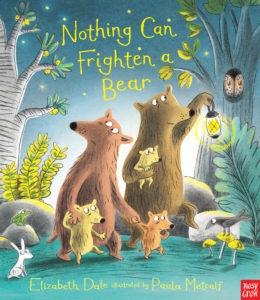 What makes this book a great read-aloud? Let me list the ways.
An engaging story. This is standard, right? A few books may make it on bells and whistles alone, but for the most part listeners stay attentive because they care about what happens in the story. In this case, Baby Bear is awakened by a mysterious loud noise. He's certain it's a monster, so the whole family goes into the forest to prove to him there's nothing scary outside.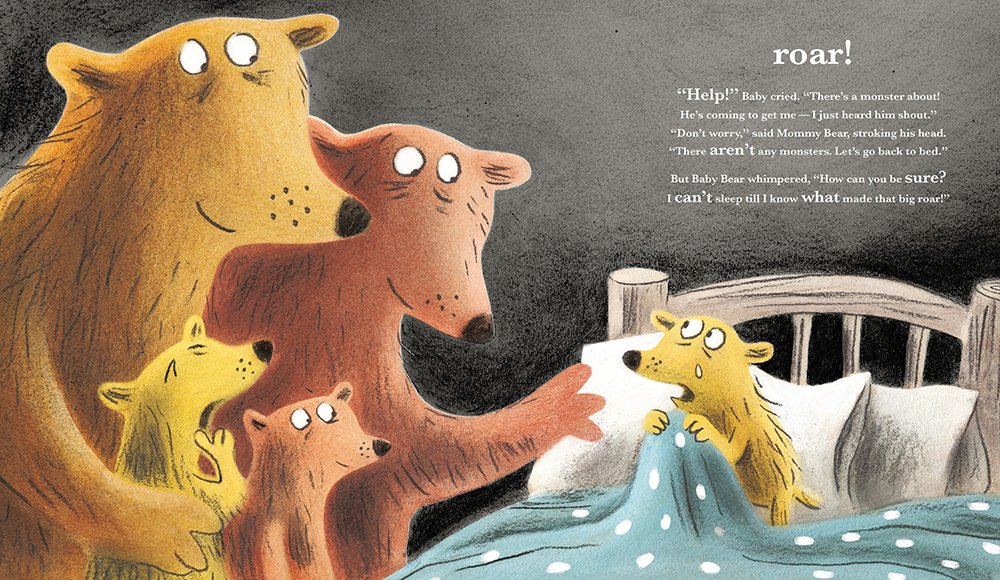 Suspense. While searching for monsters, three members of the bear family disappear. Where did they go? Great use of page turns contribute to the drama.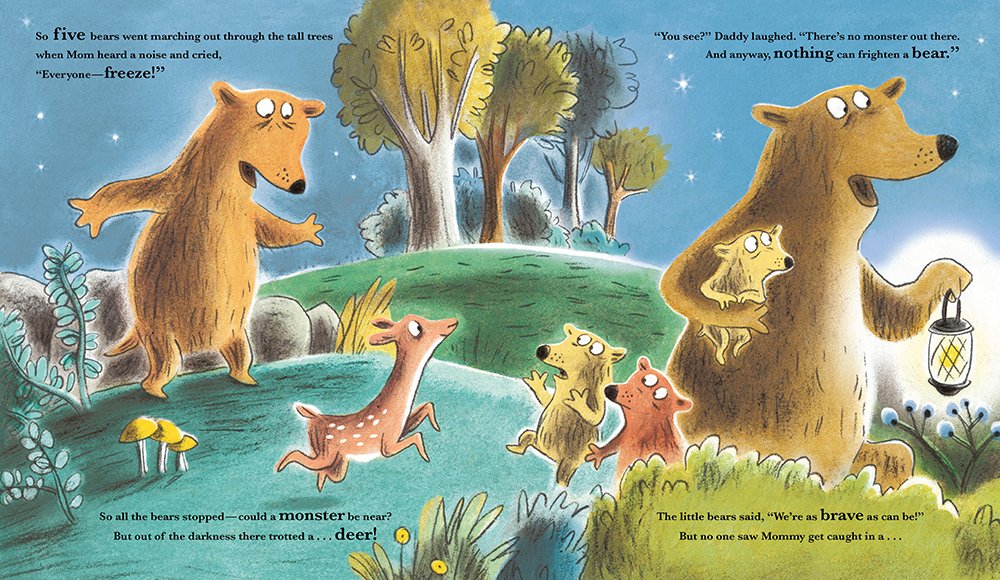 Humor. The audience knows what happened to the missing family members, but Daddy Bear does not. It's always funny when a character is clueless, but the reader is in on the joke.
Satisfying ending. The story wraps up with a good "Ha!" ending that solves the mystery of the original scary noise.
Lively rhyme. The musical, metrically-consistent verse is a pleasure to read and listen to.
Repetition: The phrase "And anyway, nothing can frighten a bear!" is repeated often enough for kids to catch on and join in, adding an audience-participation element (love those!).
Illustrations. Not just adorable (which they are), but easy for kids in an audience to follow. The big eyes are very expressive and add to the humor.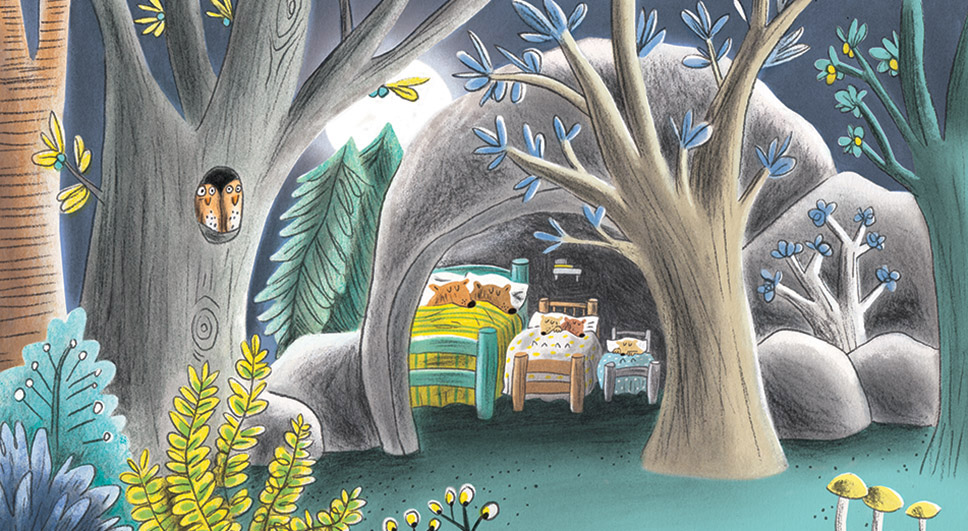 By the way, I was also really impressed with the feel of this book— the quality of the paper, the sturdy cover, the large size (12" x 10"). I didn't know much about Nosy Crow (a small, independent London-based publisher that partners with Candlewick in the US), so checked out their website, which says: "Making well-designed physical books is important to us, and we think carefully about covers, paper type and paper weight so that our books are attractive to look at and pleasing to hold." Yep, so it seems.
They also write about sourcing paper ethically and responsibly, about the importance of work-life balance, and about being happy and having fun in your work. All great stuff, no?
And on that happy note, I'll sign off till the next time.
celexa no prescription
http://rxbuywithoutprescriptiononline.org/citalopram.html
Buy Cialis no prescription