When both of my boys were little they each had a plush animal that they loved and were anxious without. How many times did we head out for something and leave one of them behind? (One of the animals; we never left one of the boys behind. No matter what you've heard.) It was reason to panic. And if we were not too far from home, turn around and retrieve.
For son number one it was a panda in a hooded jacket. For son number two, it was a stuffed version of Little Foot from the Land Before Time movie. Both animals became good examples of "well-loved."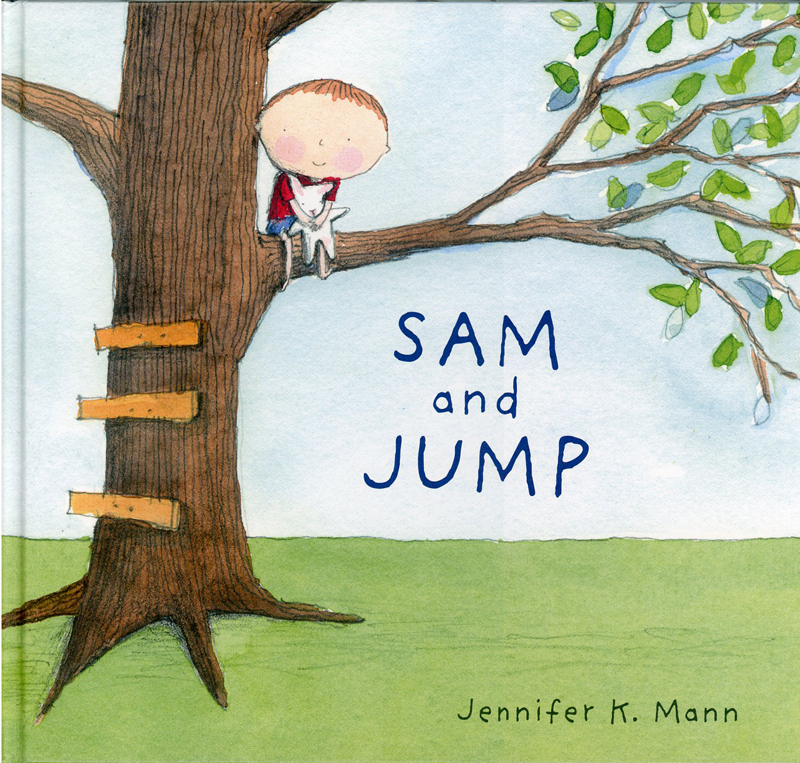 SAM AND JUMP, Candlewick Press, written and illustrated by Jennifer K. Mann is a beautiful and touching book that deals with that kind of attachment. Sam is a boy and Jump is his stuffed rabbit.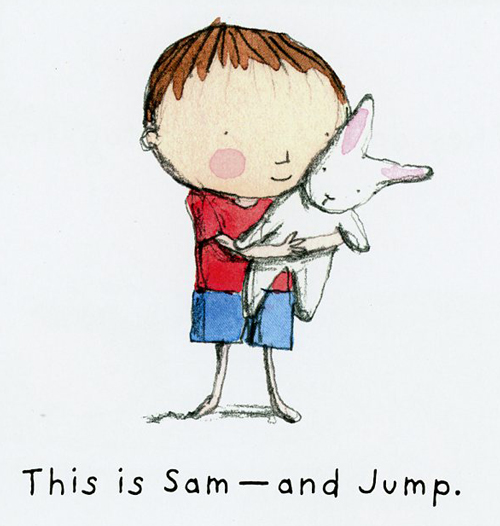 It is obvious they are best friends because they do everything together.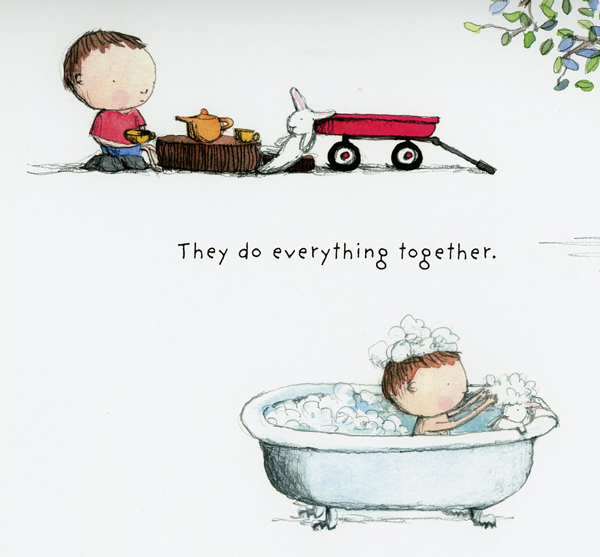 One day on a trip to the beach, Sam and Jump meet Thomas. They spend the day playing in the surf, building castles, and chasing birds. You can see a good friendship form between Sam and Thomas.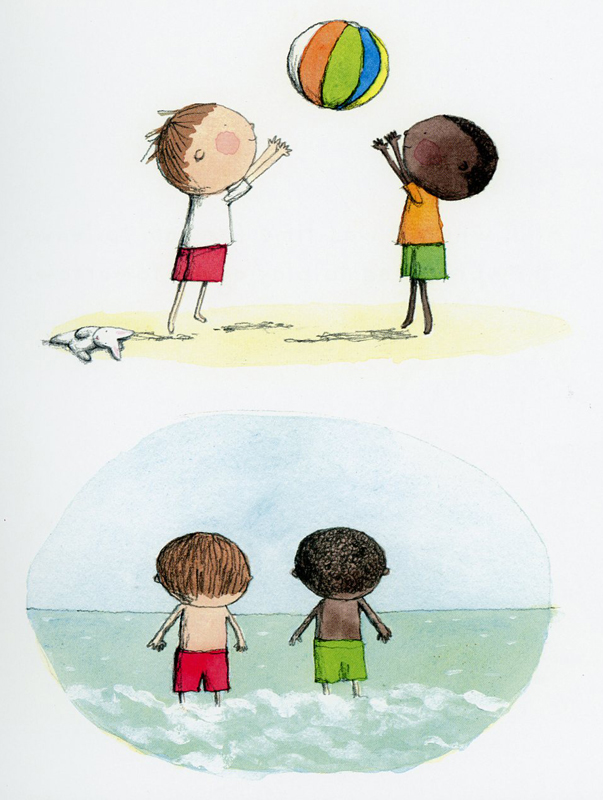 So much so that Jump is accidentally left behind. Unfortunately, Sam realizes it too late. His mother assures him they will return to the beach the next day and find Jump.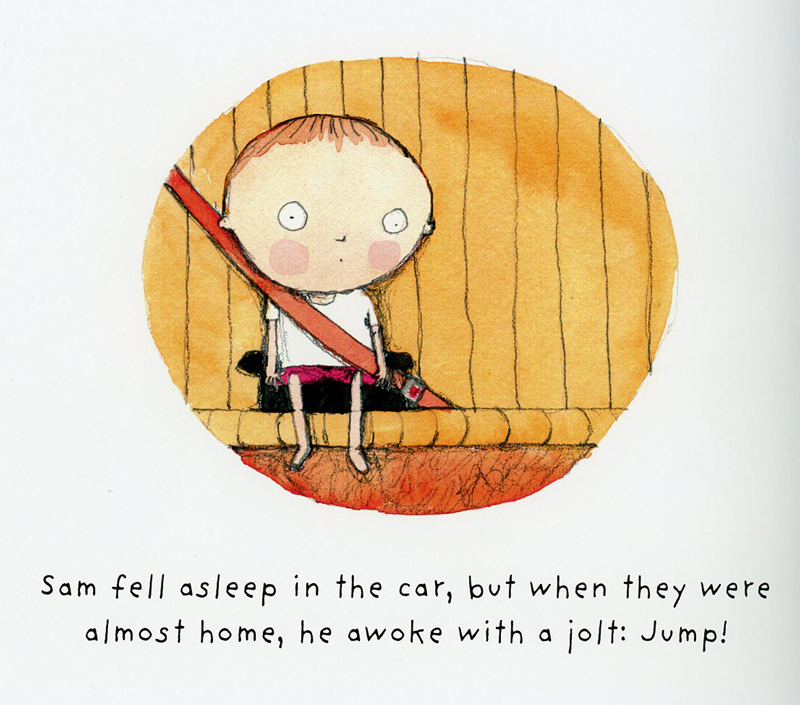 Sam agonizes over dinner, through a bedtime story, and into the night worrying about all the awful things that could have, might have happened to Jump.
The next day at the beach, Jump is nowhere to be found. A melancholy Sam wanders the beach but it's just not the same without Jump.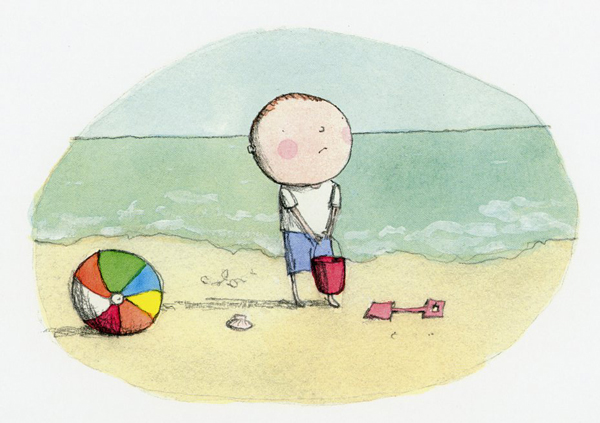 Then Thomas arrives…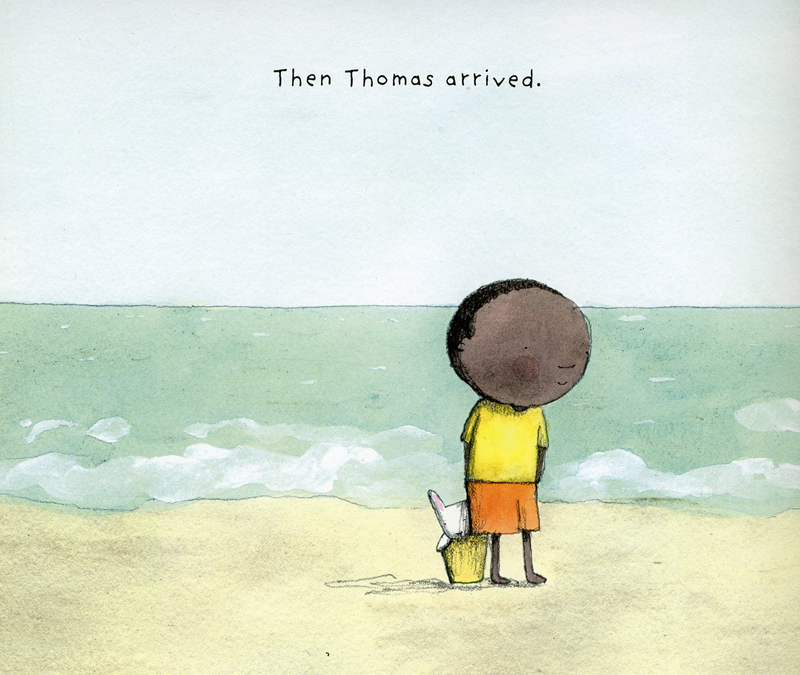 This is a truly satisfying read, leaving you with a particularly satisfied feeling of"awww."
Mann's art, always engaging, is done here in watercolor and pencil and a little digital magic, is gorgeous and moving. A beautiful palette sets the range of moods of the story. Her characters are endearing and always evoke emotion so well.
http://rxbuywithoutprescriptiononline.net
buy Isotretinoin online
http://theimagearchitect.com/media/editors/tinymce/templates/new/buy-vardenafil.html