I'm a sucker for a dog book. And cute, colorful illustrations. And out-of-the-box stories that offer new twists on familiar tropes. No wonder I'm drawn to Elise Broach and Eric Barclay's 2018 book, MY PET WANTS A PET, which has all that and more.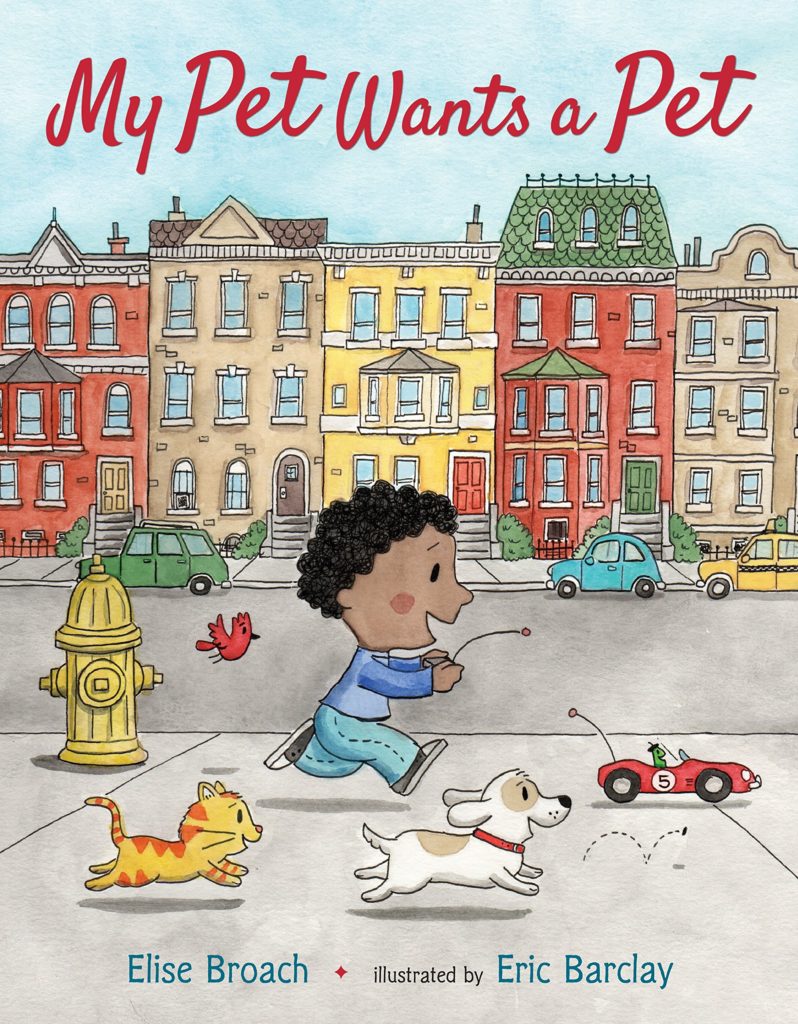 The familiar: Kid wants a pet, wants something all his own to take care of.
The fresh twist: As you've guessed by the title, the boy and his pet share such a sweet, loving life that the pet soon decides he, too, wants a pet of his own to take care of. And then that pet wants a pet, etc. Things get silly in a hurry. And it's all GOOD.
From the publisher:
Once there was a boy who wanted something to take care of. Something of his very own. He begged his mother for a puppy. Until she said YES!
The boy loved his puppy. He fed him and played with him and cuddled him. But soon, the dog wanted something to take care of―something of his very own. So the dog gets a pet cat; then the cat gets a pet bird; the bird gets a pet worm; the worm gets a pet flea . . . and on and on it goes as utter chaos ensues.
Super cute. And on plenty of Best of– lists at the end of last year, too. At one point, when the boy's mother is getting fed up with all the pet-getting ridiculousness, the read-alouder gets to read this:
"Absolutely not," said the boy's mother. "That flea is the pet of the pet of the pet of the pet of your pet!"
SO fun to get your tongue around, yes?
The art throughout is bright and cheerful and inviting and irresistible. See?
I found this book on a New Book shelf at one of my local libraries. It was one of 10 picture books I brought home, because I hadn't yet decided what to post about today. This one, I instantly fell for. And, of the 10, it's the only one I'll be buying for my own library. Does that tell you anything?
Go! Find it! Share it with a kiddo! Light and whimsical and silly summer fun. And the sweet ending will make your heart smile.