Last summer, I posted about an adorable new character, Jody Schaefer and illustrator Claire Messer's Busy Bus, introduced to us in IT'S YOUR FIRST DAY OF SCHOOL, BUSY BUS! (Beach Lane Books). In that first outing, Busy Bus's worries mirror that of a new kindergartner as he struggles with first-day jitters. Plus, kiddos got to see all the behind-the-scenes steps that happen before the bus rolls in to pick them up. Very cool.
So I was happy to hear that Busy Bus is coming back September 3rd, and this time he's taking the kids on a field trip to the fire station, where he experiences his first bout with jealousy.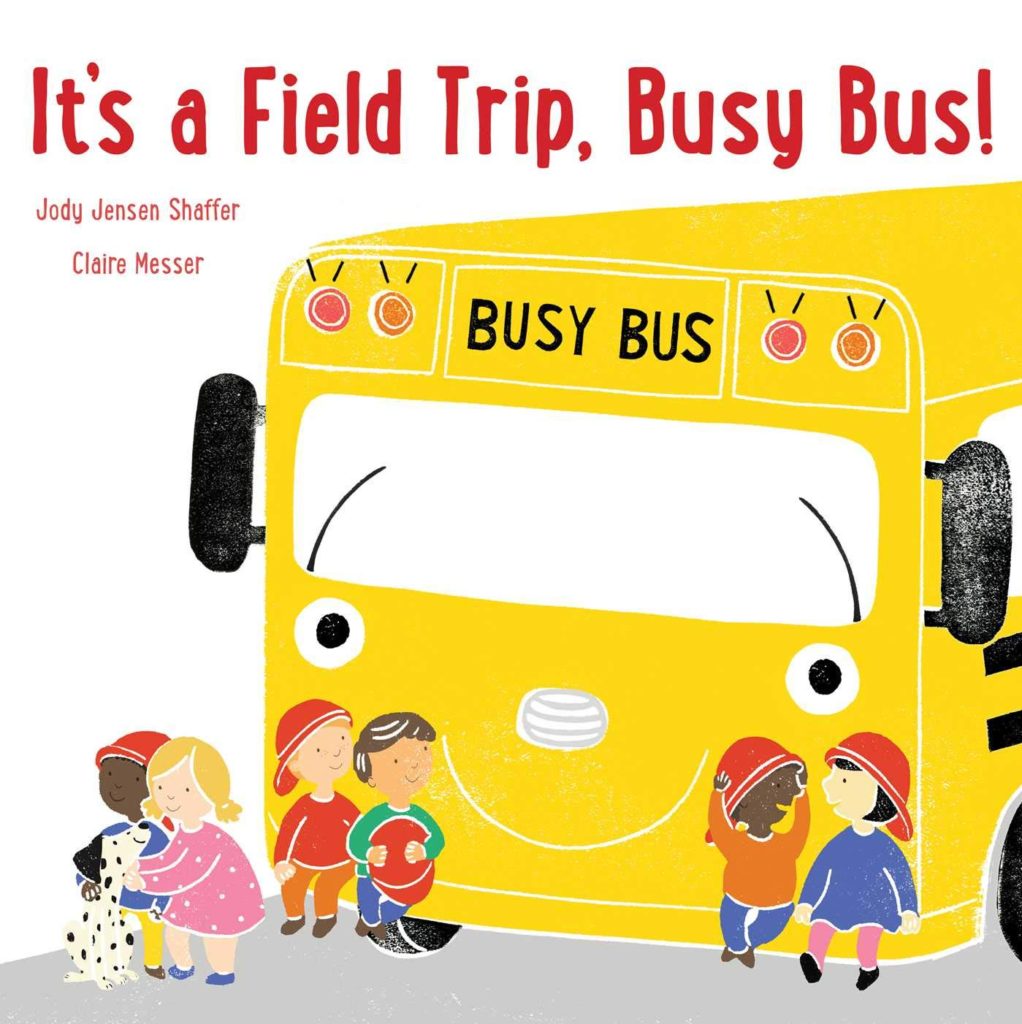 After all, how can he compare to the impressive Engine 4? He's red. He's shiny. He's huge. (Pronouns my own.) As anyone can see, the children LOVE Engine 4. And, THE THINGS HE CAN DO! Save people. Carry water hoses and ladders. Make loud WEE-OOO WEE-OOO WEE-OOO sounds (so fun to read aloud!).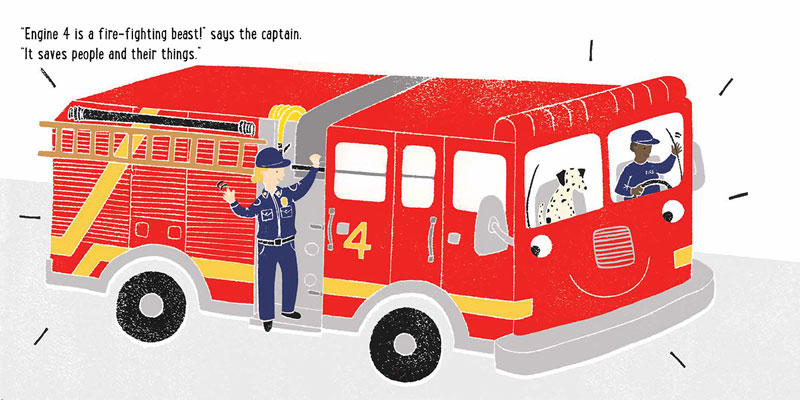 What I love about these books is that Busy Bus has perfectly child-like emotions, emotions kiddos might not even recognize in themselves until seeing them in Busy Bus.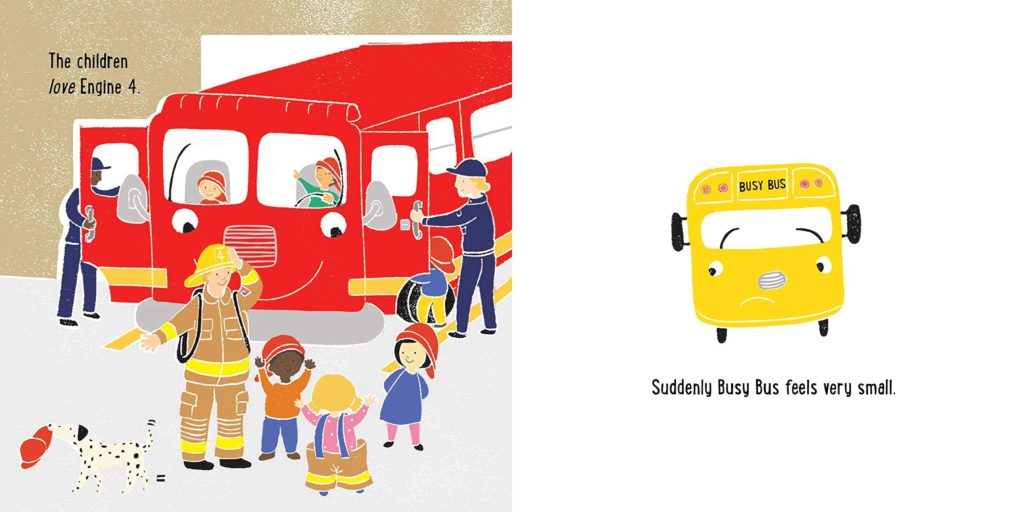 And when BB eventually realizes that everybody has their own talents—that he can, in fact, do things Engine 4 cannot—it's so satisfying for kiddos.
The simple, spot-on story + Claire Messer's sunny, color-saturated illustrations = a preschool/kindergarten storytime winner! Pre-order now!
Or maybe you'll win one! We're giving away an autographed copy of IT'S A FIELD TRIP, BUSY BUS! to one lucky reader. All you have to do is comment below. (Winner must live in the continental U.S.)
Can you think of other field trip books to pair with Busy Bus?
---
Attention, midwest picture book writers/illustrators! Have you heard about the SCBWI-IA retreat this coming October 25-27 in Cedar Rapids? These smaller state conferences provide AMAZING opportunities to get your work in front of business pros, not to mention ample time for schmoozing! Look at this lineup: https://iowa.scbwi.org/events/writing-retreat/