Think writing a simple concept book is easy?
Not.
First, you have to come up with a topic to capture the interest of preschoolers. Then you have to get into the head space and emotions of a three or four year old. Always, you're reminding yourself to keep it simple (ye olde KISS method).
Then, if the stars align and an editor gets what you're trying to do, you hope and pray for an illustrator who can make it irresistible.
Jody Jensen Shaffer shows us how it's done in her new book, IT'S YOUR FIRST DAY OF SCHOOL, BUSY BUS! (Beach Lane, illus by Claire Messer).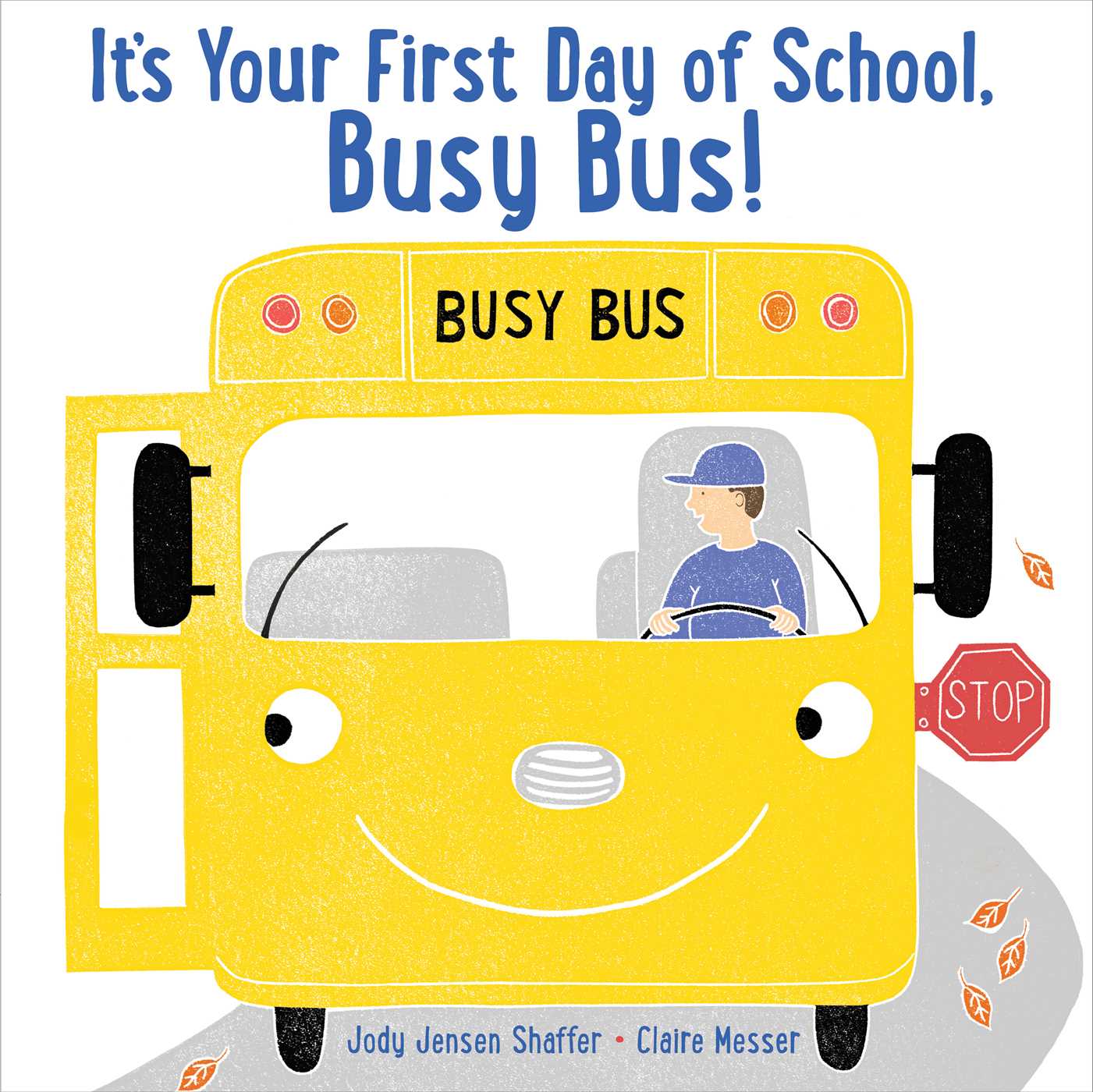 It's the first day of school and Busy Bus is excited, but nervous. While his driver, Ben, checks out every part of him to make sure all is in working order (little motorheads will LOVE following along as Ben checks tires, pumps in gas, swivels the mirrors, etc., accompanied by lots of engaging onomatopoeia), Busy Bus frets. Will the children have fun riding with him? What if he gets homesick? What if he doesn't make any friends? Busy Bus's story will charm little listeners and help ease their own first-day jitters.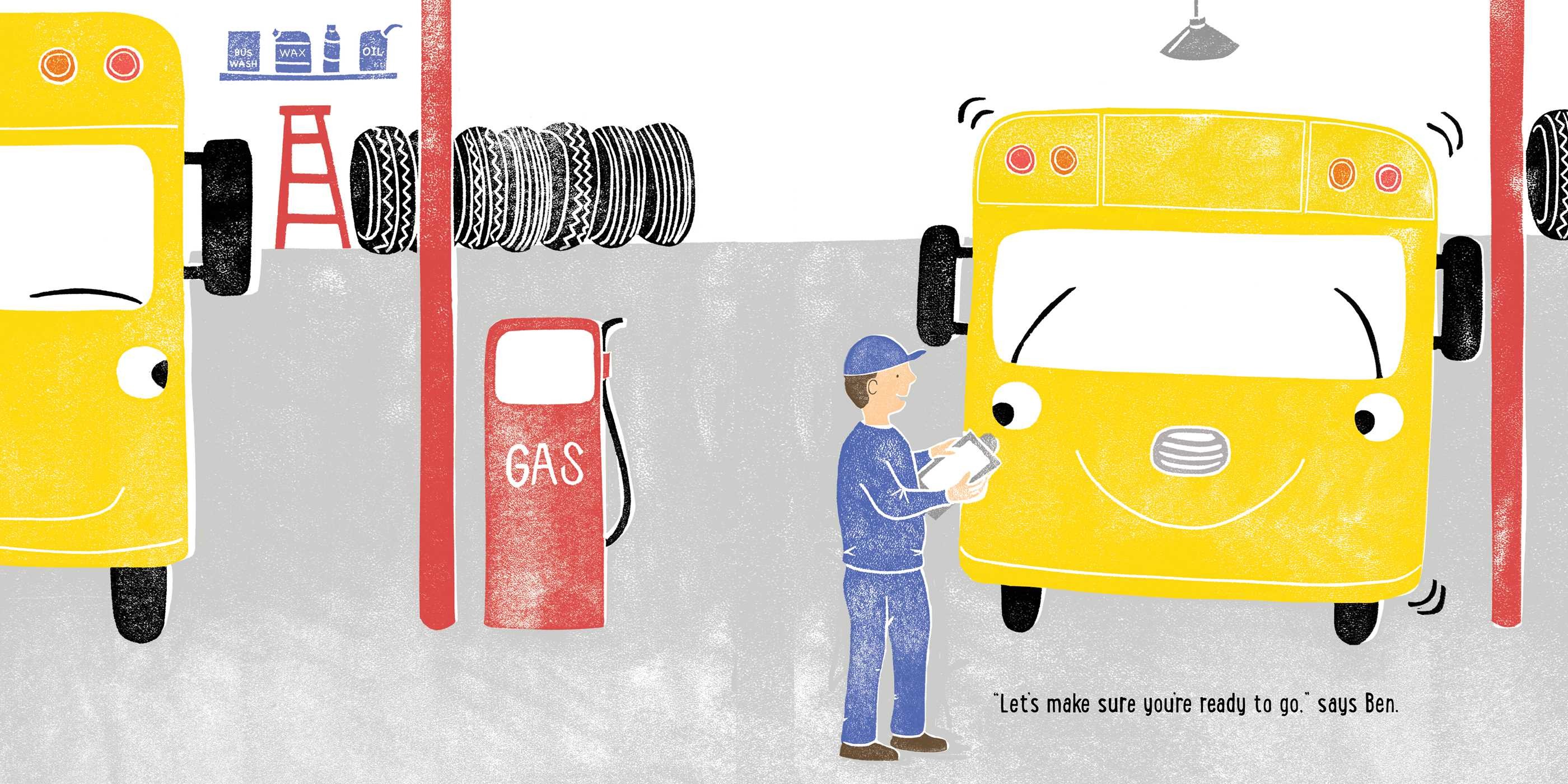 Jody was kind enough to answer a few questions for us.
JE: Do you remember the initial flash of inspiration for this book? Was it triggered by something school-y, or were you just trying to think outside the box/bus, or what?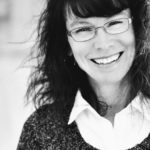 JJS: I began playing with first-day-of-school picture book ideas in October of 2010. Pretty quickly, I decided to write the book from a school bus's perspective. I liked the multiple hooks: a first-day-of-school book + a common, lovable vehicle. An extra twist was the bus safety theme.
JE: Ooh, and I didn't even mention that. So many layers to this book! Was Busy Bus the POV character from the very beginning?
JJS: The POV character was always Busy Bus, but early drafts also included Ben the bus driver's son and a puppy. Eventually, and because of editorial feedback, I whittled the plot down to include just Ben and Busy Bus.
JE: Those must've been tough cuts. Any other fits and starts along the way?
JJS: Oh my, yes! As I mentioned, I began this story is 2010. In the intervening years, it went through many revisions, my agent, critique buddies, and editor's comments. It finally found a home with Allyn Johnston of Beach Lane Books. She loved the simplest version of the story, one that focused on all the emotions kids feel when starting school. So far, BUSY BUS is the "youngest" picture book I've written. The plot and language are simple, and the main character's conflict is internal. My previous picture books, PRUDENCE THE PART-TIME COW (illustrated by Steph Laberis) and A CHIP OFF THE OLD BLOCK (illustrated by Daniel Miyares), are both aimed at middle- to older-elementary school students. They both contain sophisticated language, STEM tie-ins, and more complicated plots. BUSY BUS, on the other hand, is all about feelings. When I learned that Claire Messer would be illustrating, I was really happy! Her unique style and adorable characters make Busy Bus appealing and comforting to young children.
JE: You and Claire were certainly the right combination for this book. Thanks, Jody! And best of luck with Busy Bus. Long may he roll!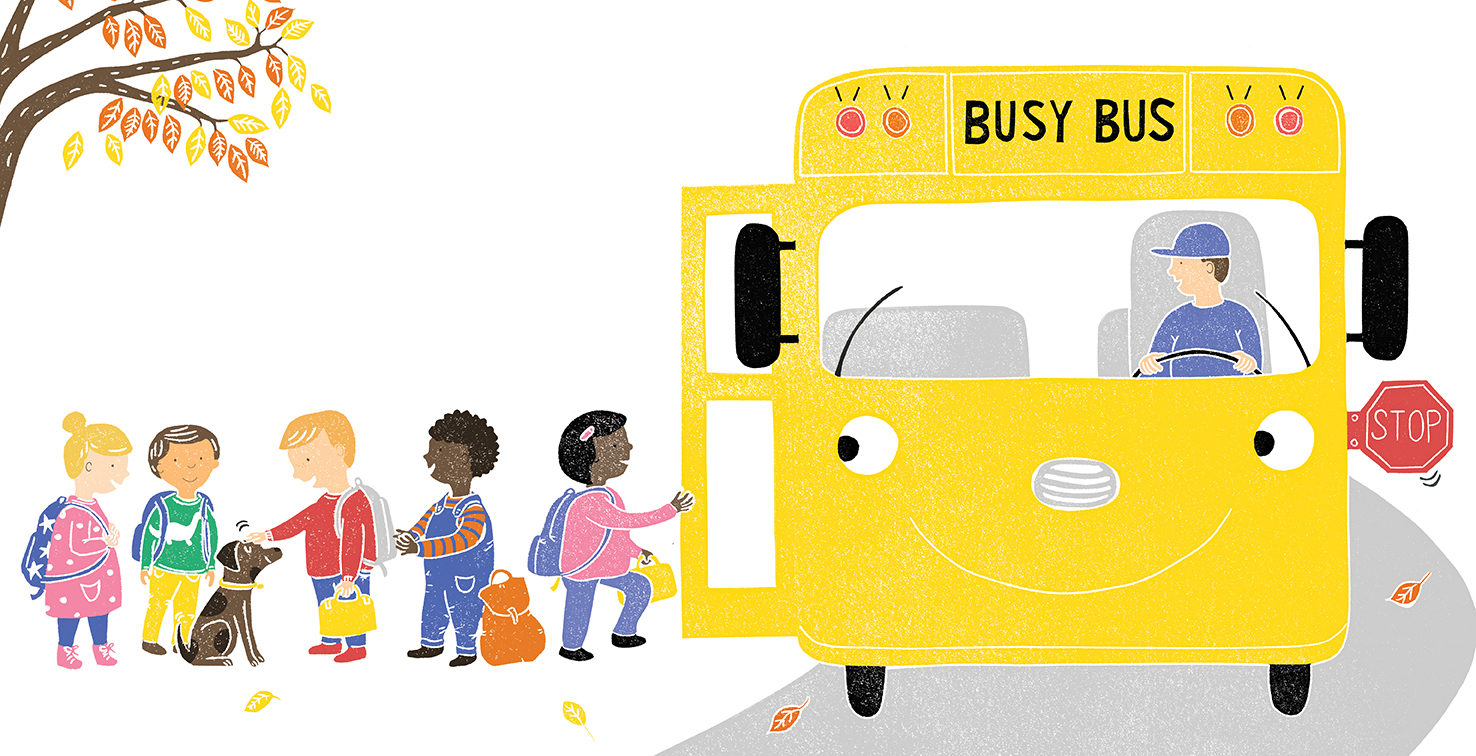 Jody Jensen Shaffer is an award-winning poet and the author of more than 30 books of fiction and nonfiction for children, including PRUDENCE THE PART-TIME COW (illus Steph Laberis), A CHIP OFF THE OLD BLOCK (illus Daniel Miyares), and IT'S YOUR FIRST DAY OF SCHOOL, BUSY BUS! (illus Claire Messer), with more on the way! Jody's poetry has been published in great magazines like Highlights, Ladybug, and Clubhouse Jr. Jody lives in Liberty, Missouri, and is a member of SCBWI. When she's not writing, Jody can be found watching baseball or walking her rescue dog, Sophie. Visit Jody at: http://www.jodyjensenshaffer.com or on Twitter @jodywrites4kids.
Claire Messer's website: http://www.clairemesser.com
---
WINNER!
The lucky winner of Cindy Chambers Johnson's RUSSELL WRESTLES THE RELATIVES is Beth Anderson. Congrats, Beth!
http://meridian-group.com/mysql/pmd/styles/default/images/ppr/atenolol.html
Buy fucidin online
buy Doxycycline online